Can you believe that Christmas is only a few days away!? Boy this year sure snuck up on me! I feel like I need another week (heck! another month!). But the tree is decorated and the lights are up and most of the presents are wrapped, so I suppose that is all that is to be be expected for sufficient holiday preparation, right? 😉
That, and cookie baking of course! Usually this far into the season I have already had a giant cookie baking party (or two!) but this year plans and preparations have fallen by the wayside due to busy calendars and the inevitable holiday bug laying me up for a few days. I might be getting to the cookie party later this year, but I still have my holiday must haves and these minty chocolate cookies are sure one of them!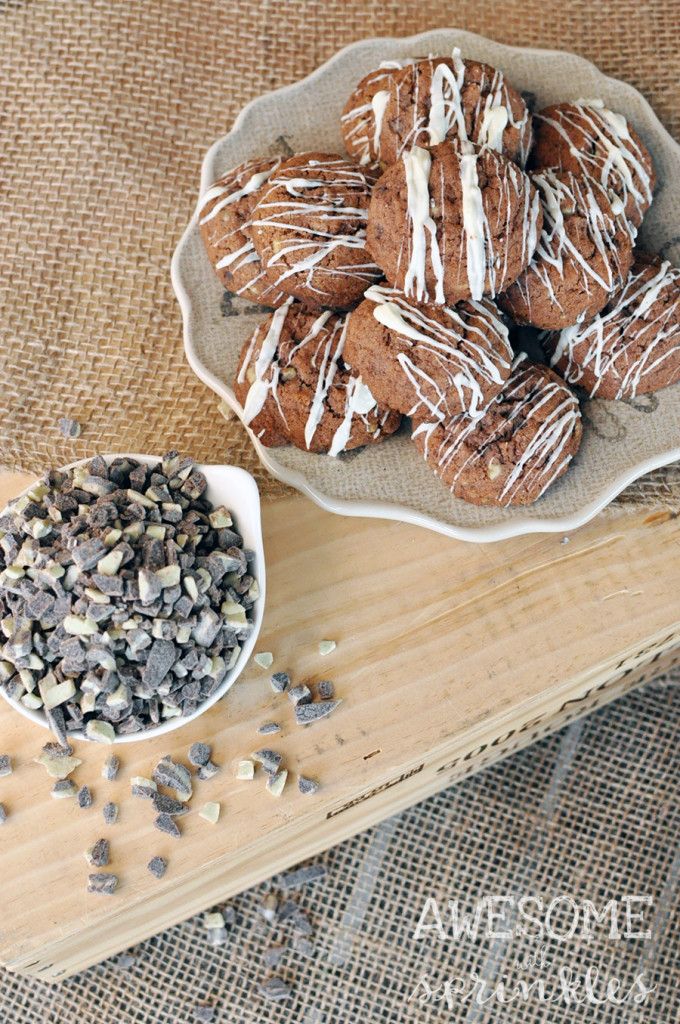 The Boy LOVES mint chocolate. LOVES it. Mint chocolate ice cream, mint chocolate hot cocoa, mint chocolate truffles and ever since I made these cookies for him last holiday season, they are a regular item on cookie request list.
The recipe is an adaptation of my mamma's favorite chocolate chip cookie recipe. The secret is adding pudding mix into the cookies to keep them soft and fluffy. She has been putting pudding in her cookies long before Better Crocker started adding "pudding in the mix". 🙂 My mom, the original gangster.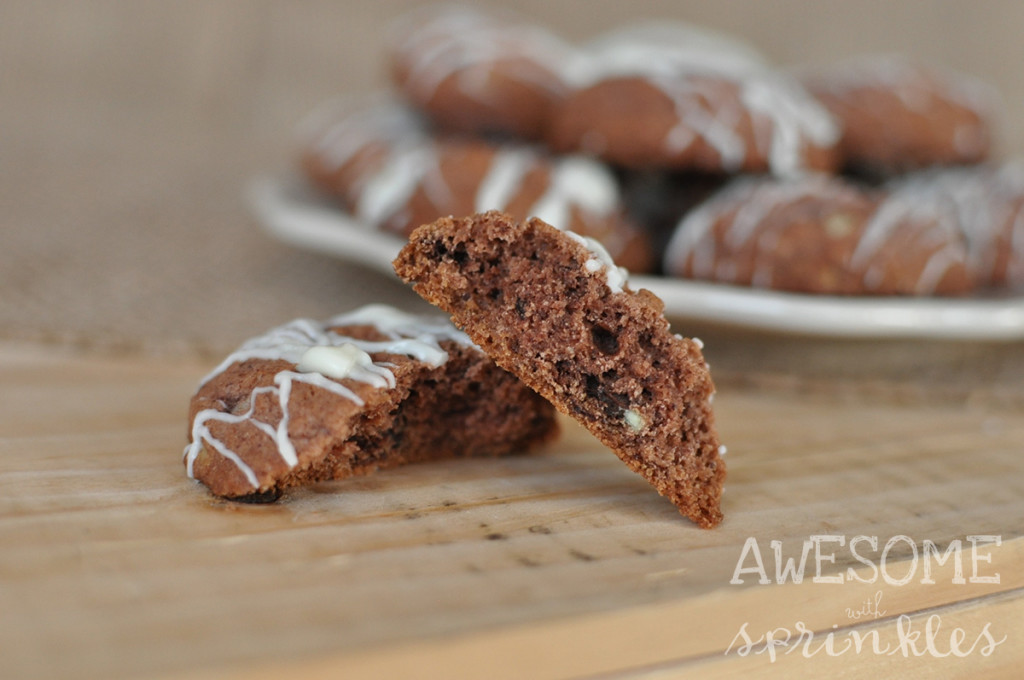 My favorite way to make these is with Andes Creme De Menthe baking chips. They are popular at Christmastime and you should be able to find them at your regular grocery story (or Target, or Wal-Mart, etc). Even though I have seen them around occasionally not during the holidays they are a fairly seasonal item, so stock up now while you can! Just store them in the freezer and you will be good for when that mint craving hits in the in summer.
If Andes chips aren't available you could use any peppermint chip (or any flavor for that matter), or just chop up some real Andes mints and you are ready to go!
Just to note that I don't usually use sugar free pudding, but that is what happens when you send The Boy to the grocery store. He just grabs the first chocolate pudding mix he can find. The difference was indistinguishable so all was well. 🙂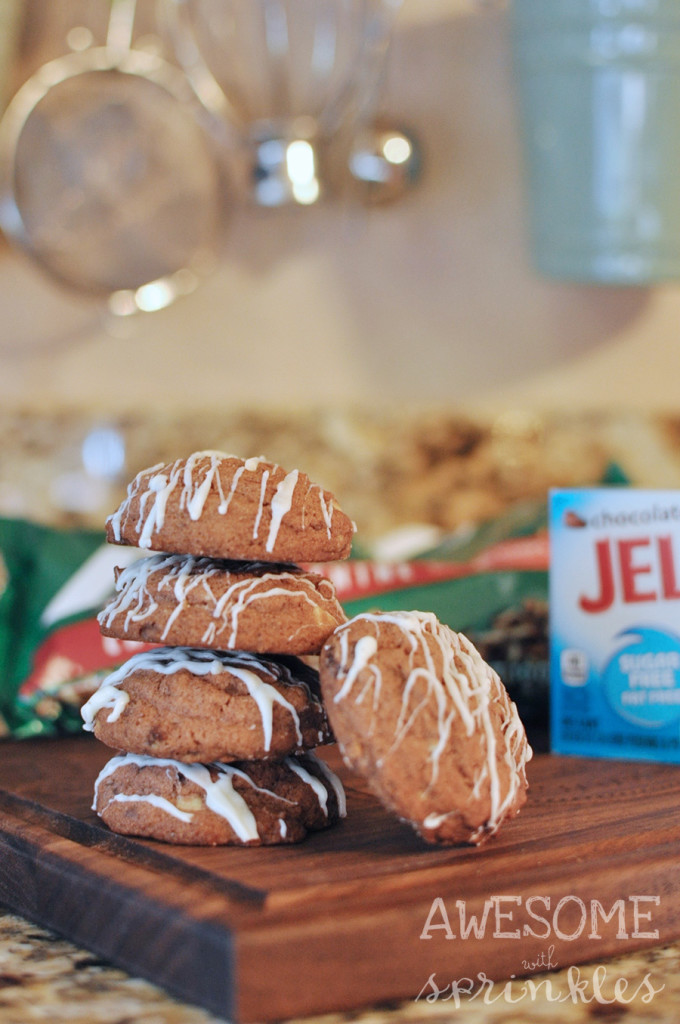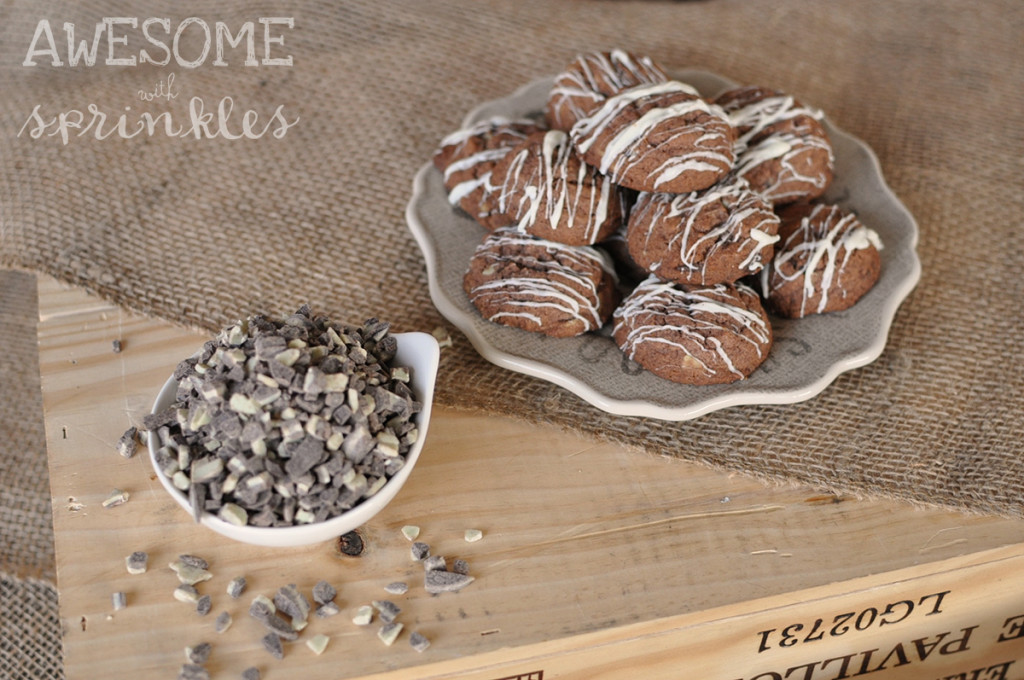 I drizzled my cookies in white chocolate just to fancy them up a bit since they are being gifted. Besides, who doesn't appreciate a little extra chocolate (and a little extra fancy)!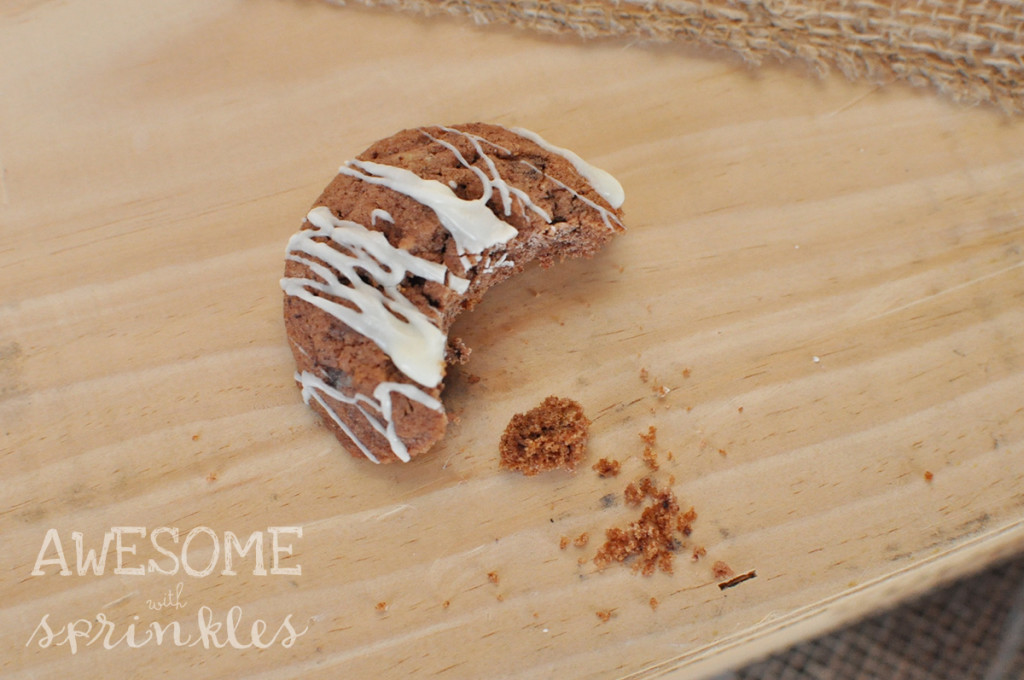 These brownie like cookies have a pleasant hint of mint and bake up so fluffy and pretty. They are just what you need to round out your holiday cookie tray or little treat bag gifts for friends and neighbors. And the best part is that they are super easy to make so bake yourself up a batch and let the season ring!
Happy holiday baking! 🙂