Y'all are going to LOVE this vanilla bean cheesecake. It's easy, creamy and topped with a thick layer of whipped vanilla mousse! It's a perfect "blank slate" for all of your favorite toppings!
This is my FAVORITE cheesecake recipe. Hands down. I have been making it for almost a decade now and it has never let me down. Talk about tried and true!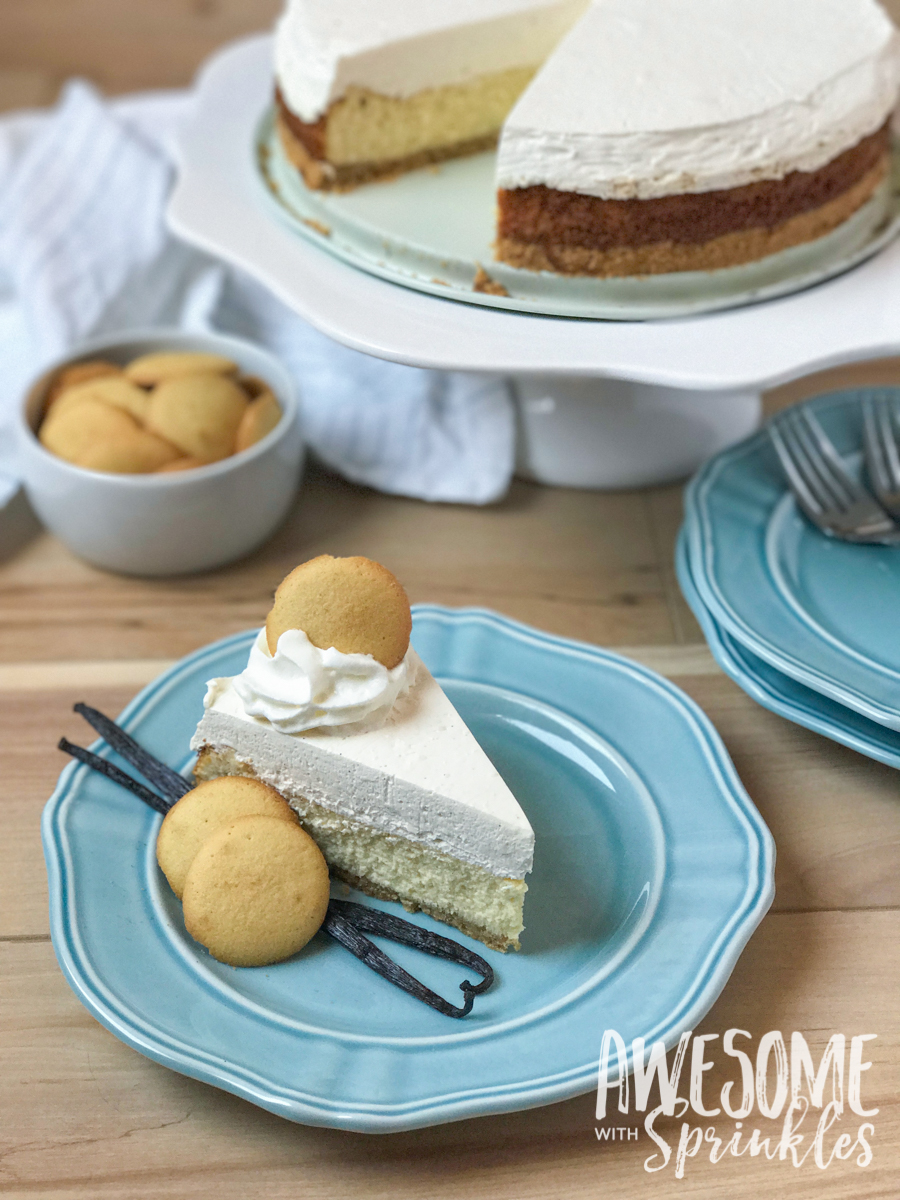 Cheesecake is The Boy's favorite dessert (next to mint chocolate chip cookies) and one year he requested it for his birthday. I had never made cheesecake before and I was intimidated by all the recipes that required suspending the cheesecake in a "water bath" (which isn't really as hard as it sounds, but at the time seemed scary AF).
Alternatively, all of the no-bake cheesecake recipes just seemed like cheating. I eventually found what became the base for this recipe on a Philadelphia Cream Cheese ad in the back of a Taste of Home magazine. This was before the days of Pinterest, kids. 😛
It was a success! It remains my favorite cheesecake recipe to this day. Grab your springform pan and let's get baking!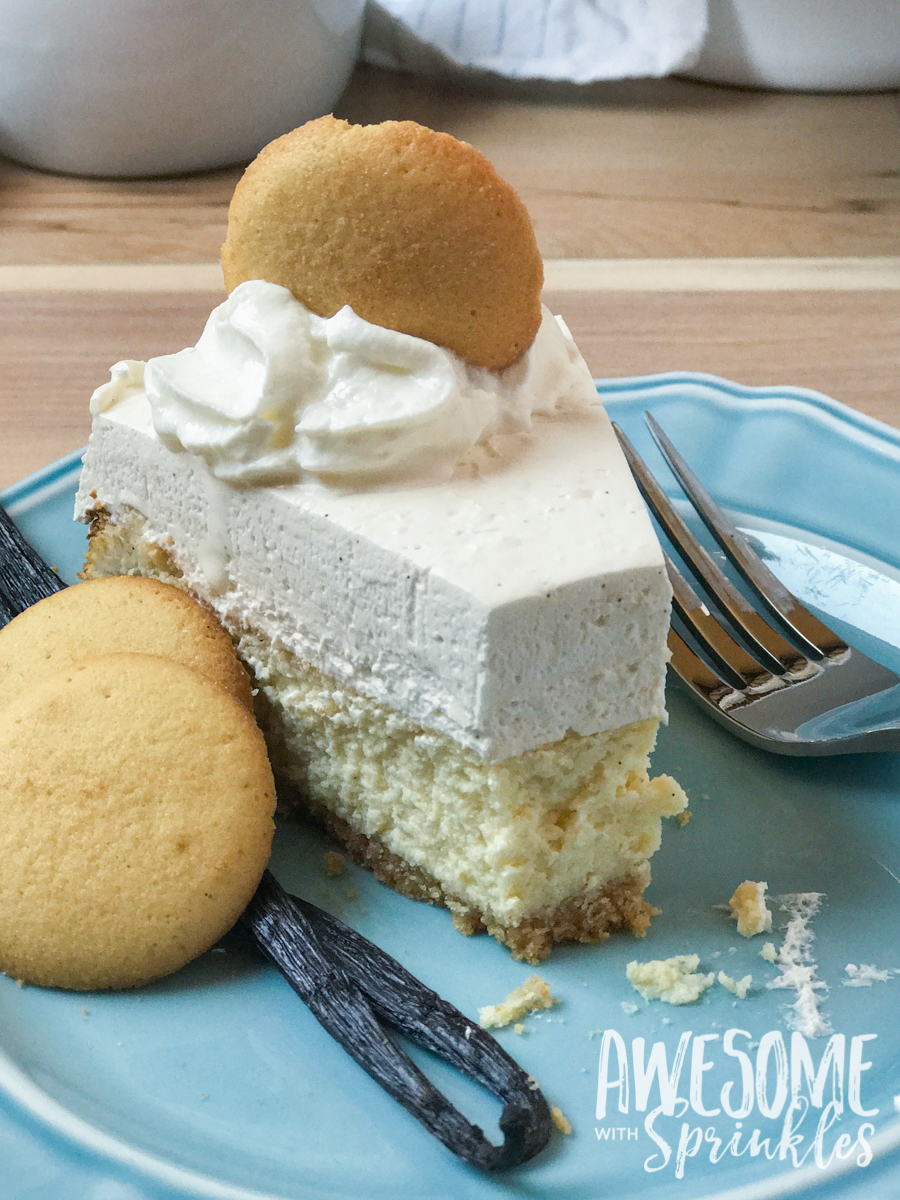 This vanilla bean cheesecake might be easy to make, but let me assure you, this vanilla is anything but "basic".
It starts with a vanilla cookie crust. I love the light flavor of the vanilla cookies and how it really punches up the overall vanilla notes in the cheesecake. You could easily swap the vanilla cookies for graham crackers (try the cinnamon ones!), chocolate cookies, or other flavored cookies. Learn how to make an easy crushed cookie pie crust. I plan to try it sometime with lemon snaps. I will be sure to let you know how that turns out. 😉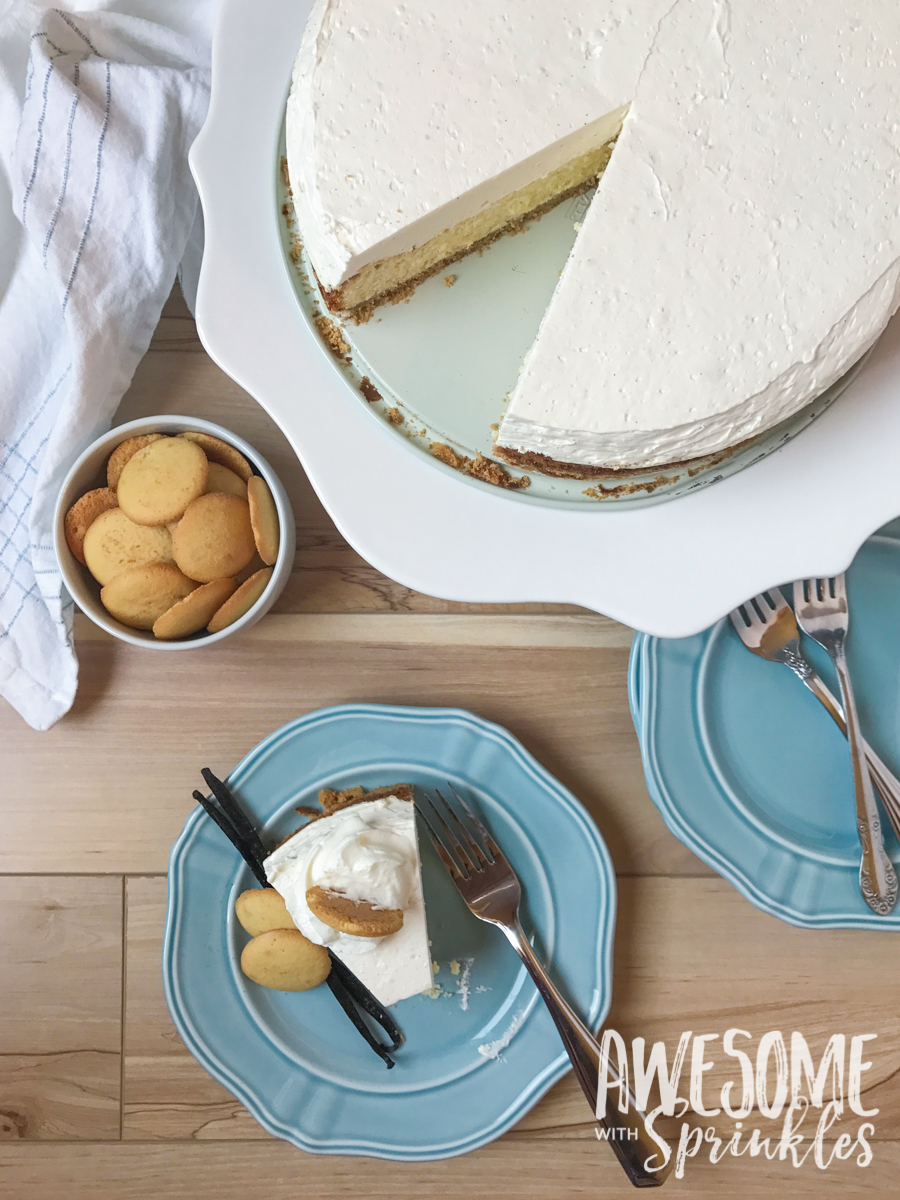 The cheesecake layer is rich (but not too dense) with a creamy texture. The thick layer of smooth, melt-in-your-mouth, vanilla mousse really takes it over the top! It's almost like a double decker cheesecake. Soooo good!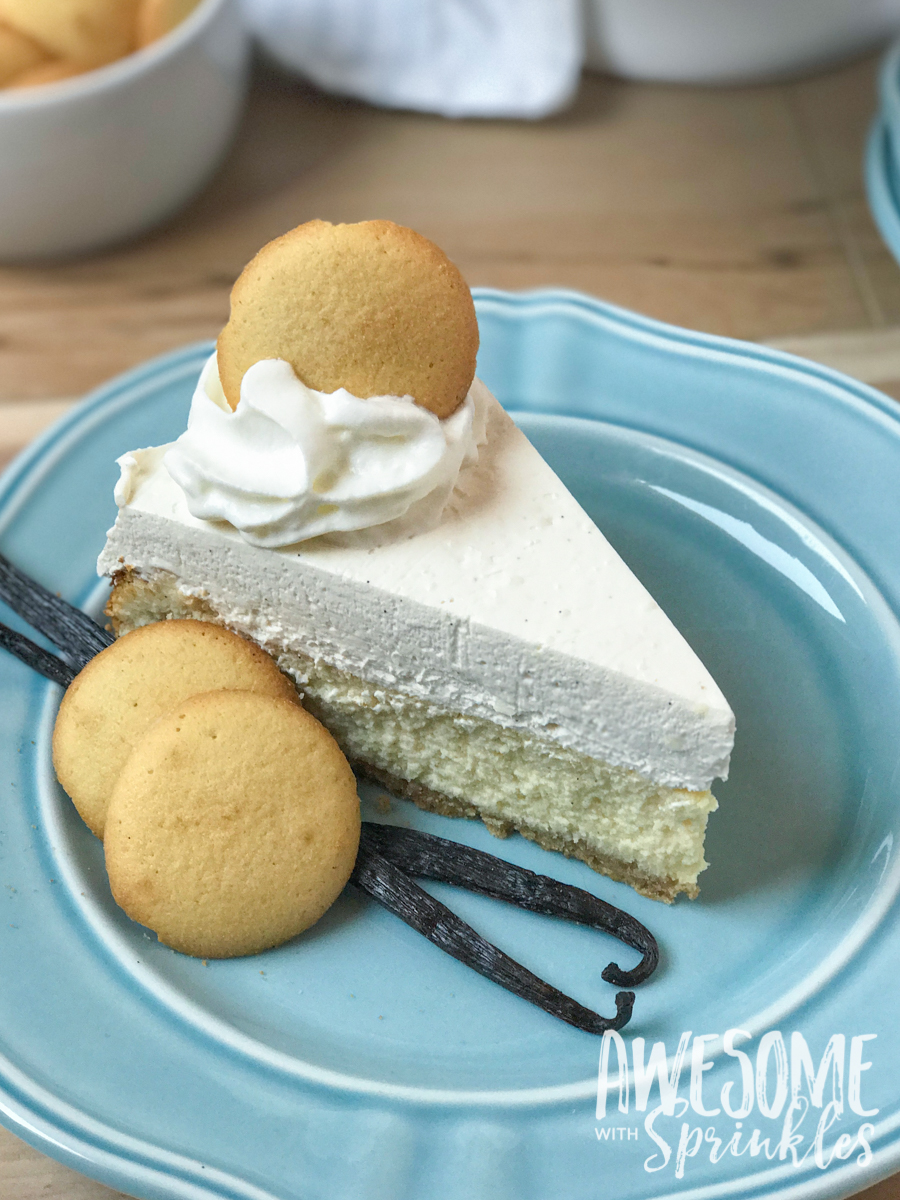 The vanilla beans or bean paste really gives the cheesecake a deep vanilla flavor. I prefer vanilla bean paste over vanilla extract anytime I am making a dessert because I feel it has a truer vanilla flavor. Sometimes those extracts have too much of an alcohol tinge to them and we want a more delicate vanilla flavor for this cheesecake. Also I really love the little brown flecks that it adds to the batter or frosting.  BUT if you're in a pinch and all you have on hand is vanilla extract, go ahead and use it.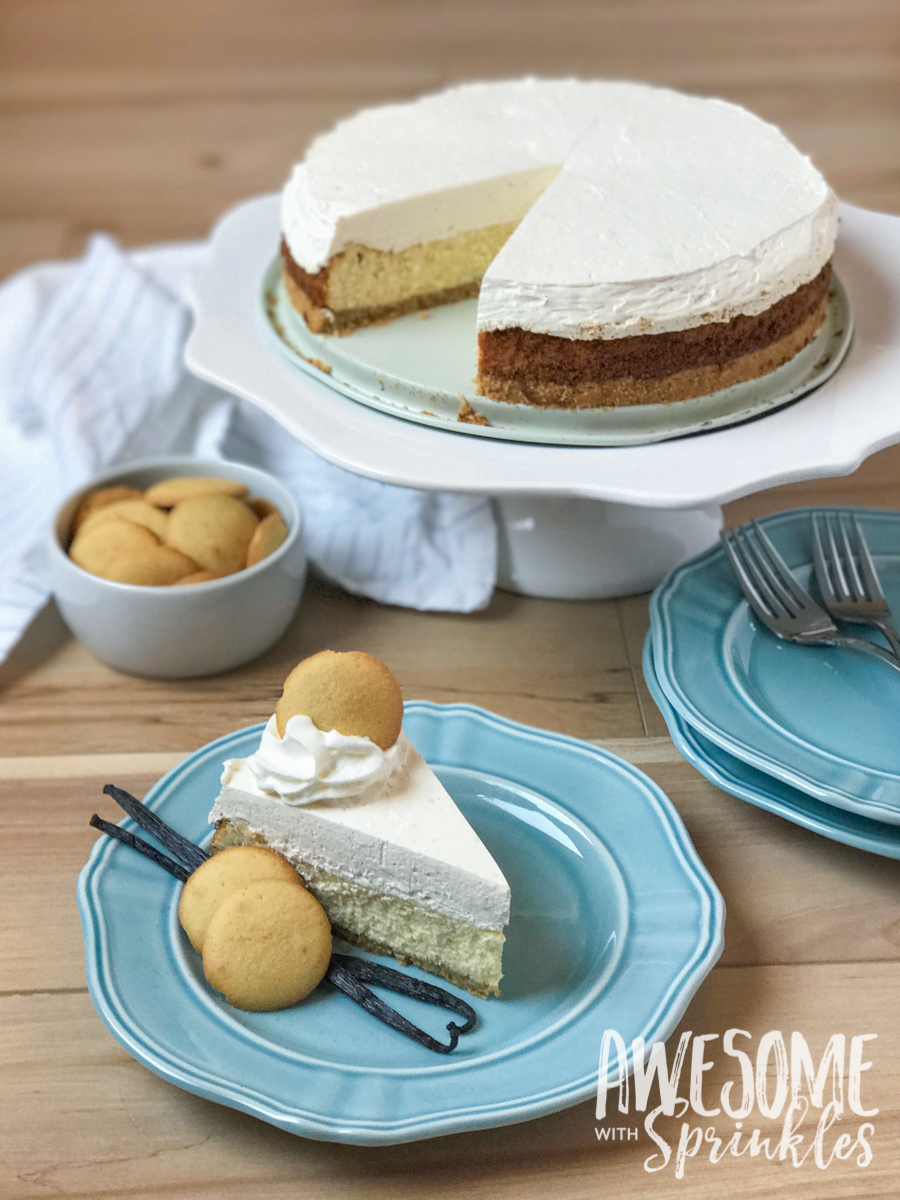 As I said before, this vanilla bean cheesecake is the perfect blank slate for your favorite toppings. Drizzle with chocolate or my favorite homemade salted caramel sauce from Sally's Baking Addition for a rich salty-sweet flavor! Top with fresh berries. Sprinkle with chocolate chips or sugar sprinkles.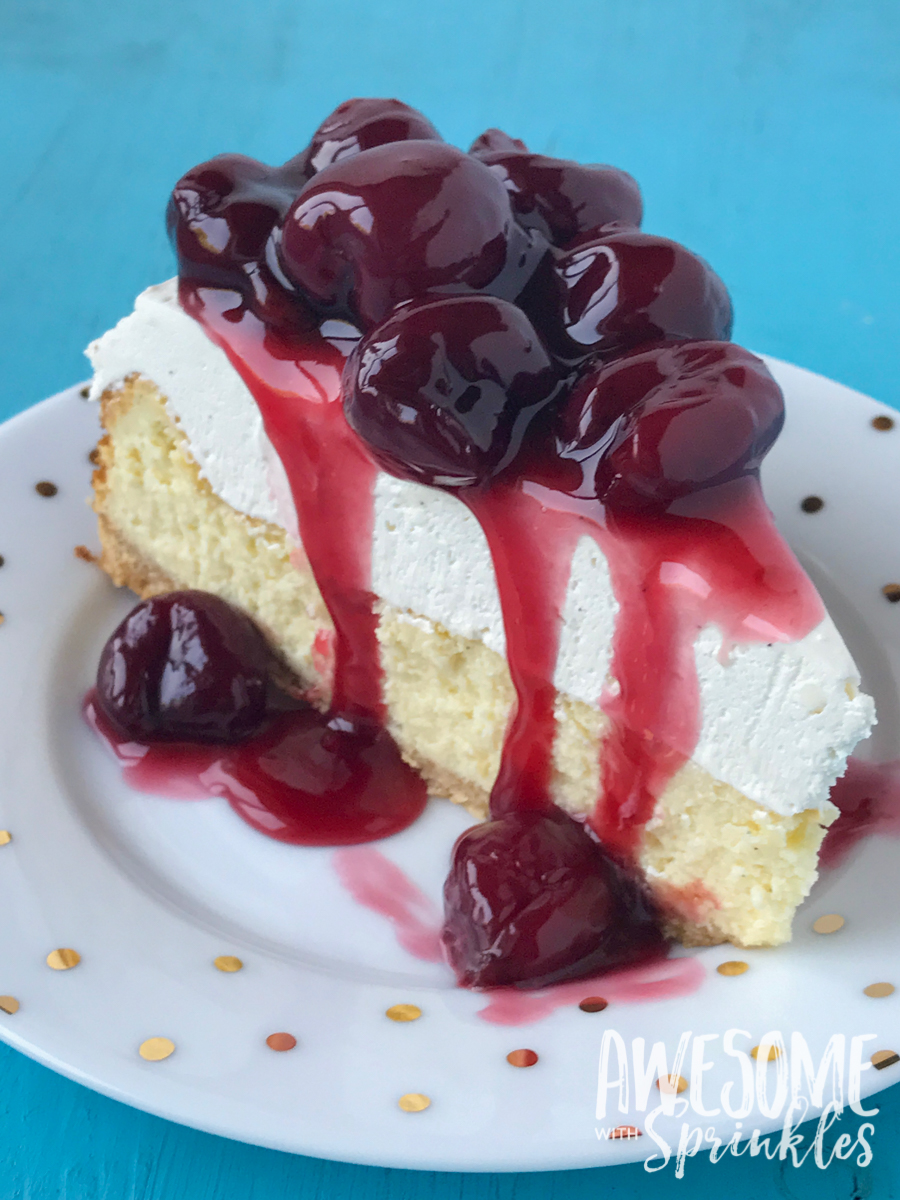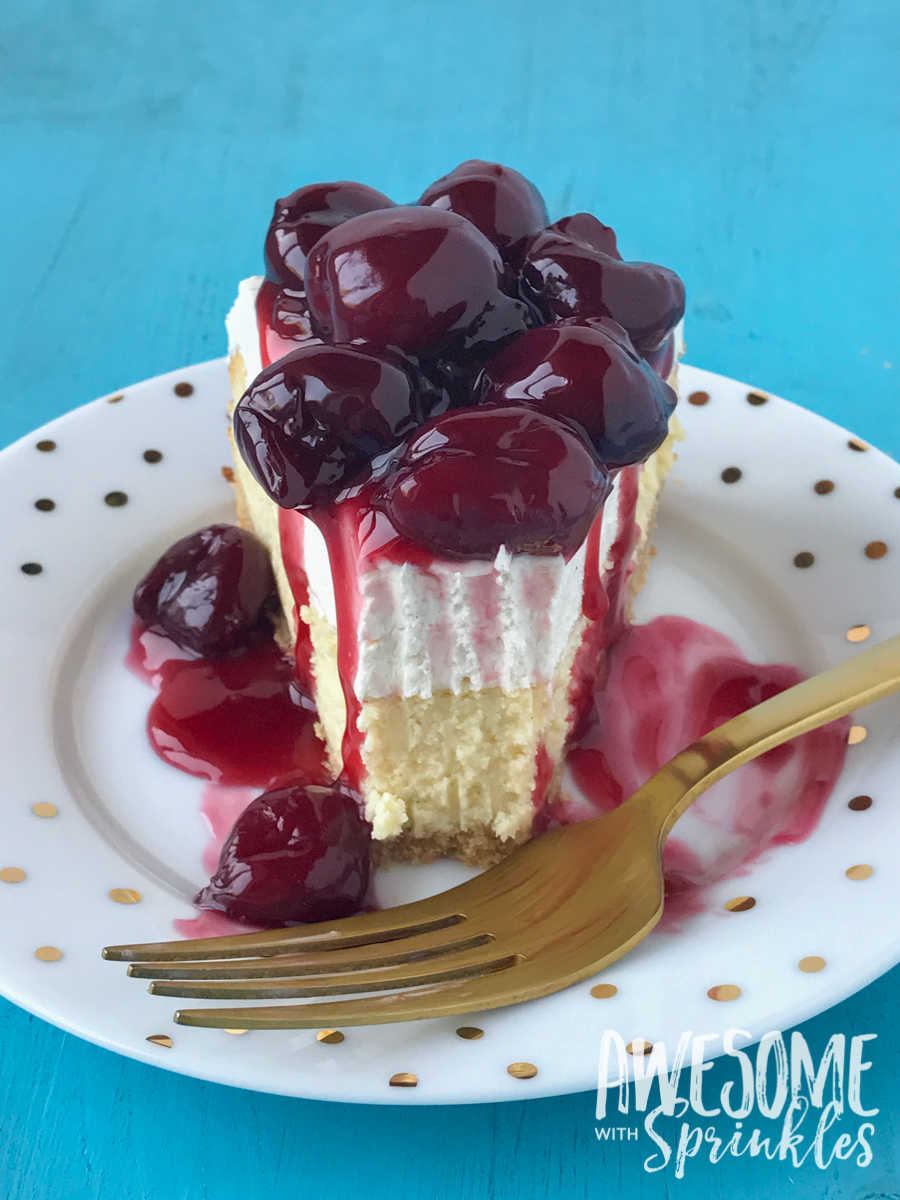 My rum cherry sauce is the perfect classic topping for a cherry cheesecake.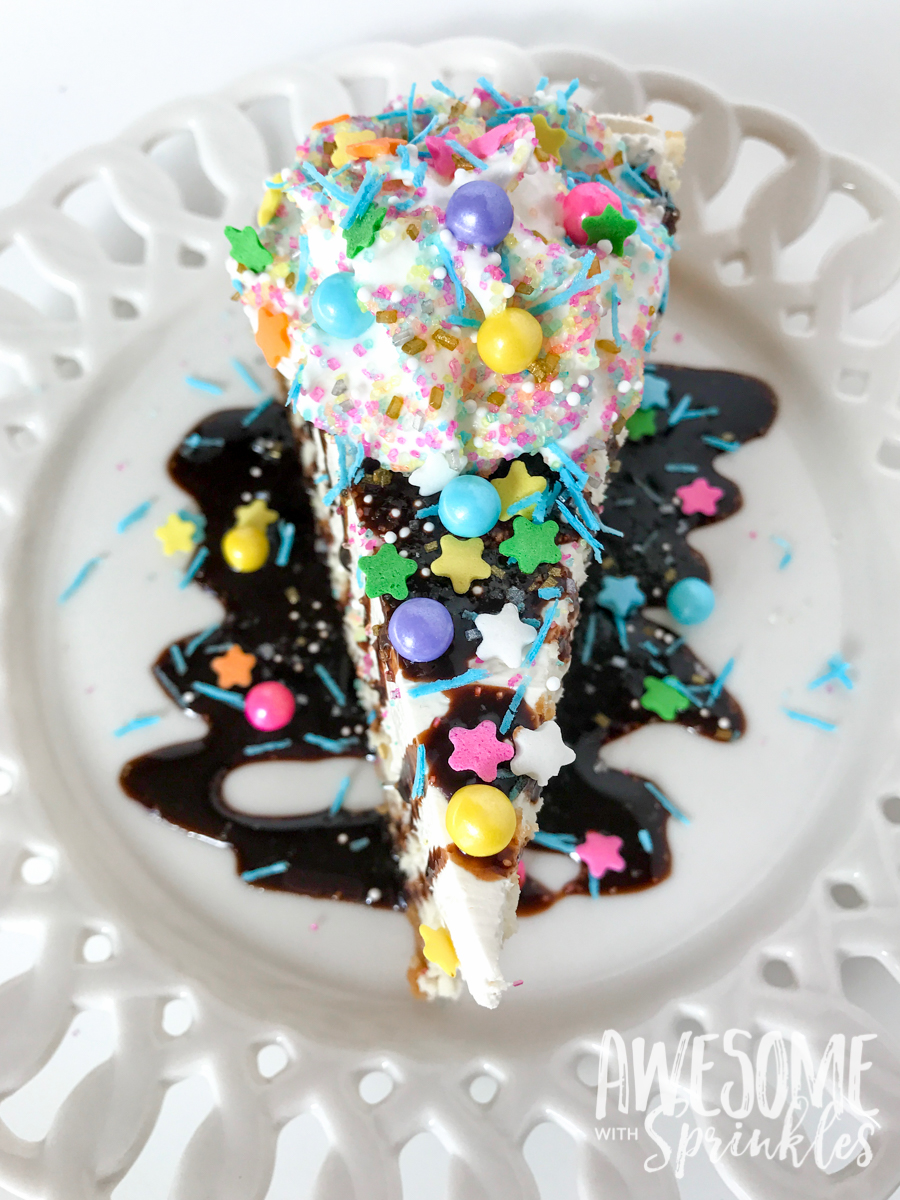 Really, anything goes.
I have even done a "build your own cheesecake" bar where I set out different sauces, fruit and toppings and let people do up their own slices however they'd like. It worked out great!
Pin for later: