This frosting is a family favorite from my mom's kitchen! Heck, it is probably my favorite frosting EVER! It is delicious swirled on cupcakes, blossoming from bundt cakes or on covered in sprinkles on sugar cookies (in fact, it the ONLY frosting I put on my most awesome ever sour cream sugar cookies)!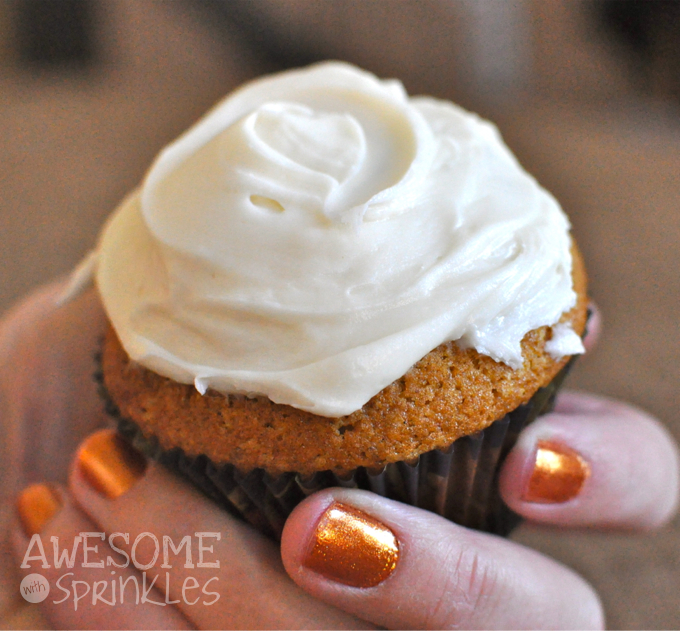 Cream Cheese Frosting
Ingredients
1 package (8oz) cream cheese
1 stick (1/2 cup) unsalted sweet cream butter (softened at room temperature)
16oz (about 4 cups) powdered sugar (or more*)
2 teaspoons vanilla extract
2 tablespoons of milk (optional)
Instructions
Cream together cream cheese, butter and vanilla with an electric mixer until light and fluffy (about 2 minutes).
Gradually add in powdered sugar (about ½ cup at a time) and beat until smooth and creamy. Add more powdered sugar if frosting is too smooth, add more milk if it is too thick until you reach the desired consistency.
Refrigerate any unused frosting.
Notes
This frosting is soft so it is not the best choice to use for decorative piping.

* I usually end up using ⅔ of a bag (32oz) of powdered sugar because I like my frosting thick. I can get the firmest and prettiest swirls atop my cupcakes with thicker frosting.