These salted caramel popcorn balls combine rich, buttery caramel, light and fluffy popcorn with a touch of sea salt, for a treat that is crunchy, salty, sweet and gooey all in one!
Every year around Halloween my mom, grandma, brother and I would sit around my grandma's kitchen table and make caramel popcorn balls. It was a hot, sticky mess but we always had so much fun making them and eating them!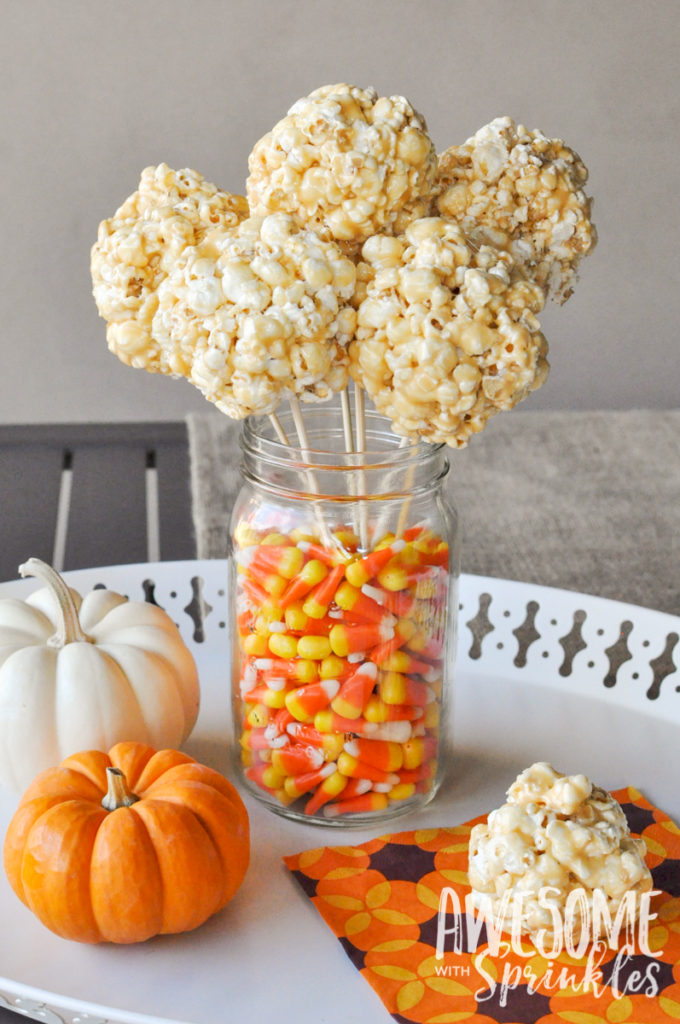 My grandma's house was one of the prime trick-or-treating houses in her neighborhood. She would bag each popcorn ball in an individual baggie tied with ribbon and always had a big bowl full of caramel popcorn balls and ghost lollipops (did you guys remember these from when you were kids? So cute!) to give away to the trick-or-treaters.
You know, back in the days when people actually trusted homemade treats from friendly neighbors and weren't afraid of their children's candy being filled with sharp objects, anthrax and diabetes. Oh the good ole' days.
You can bag each popcorn ball in an individual baggie tied with cute ribbon for easy gifting or stack in a pyramid or big bowl for a party snack. This year I stuck a wooden skewer in each of them arranged them in a jar candy corn for a sweet treat display!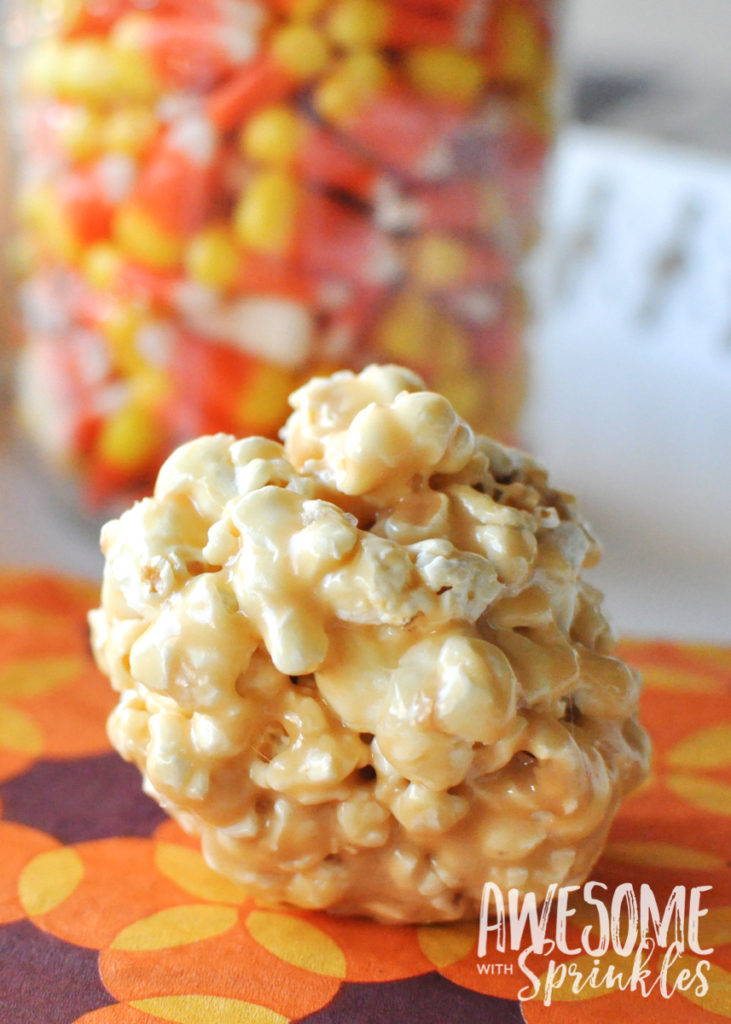 I usually make my caramel popcorn balls into balls about the size of a baseball, but you could go golf ball sized if you wanted to make more bite sized ones.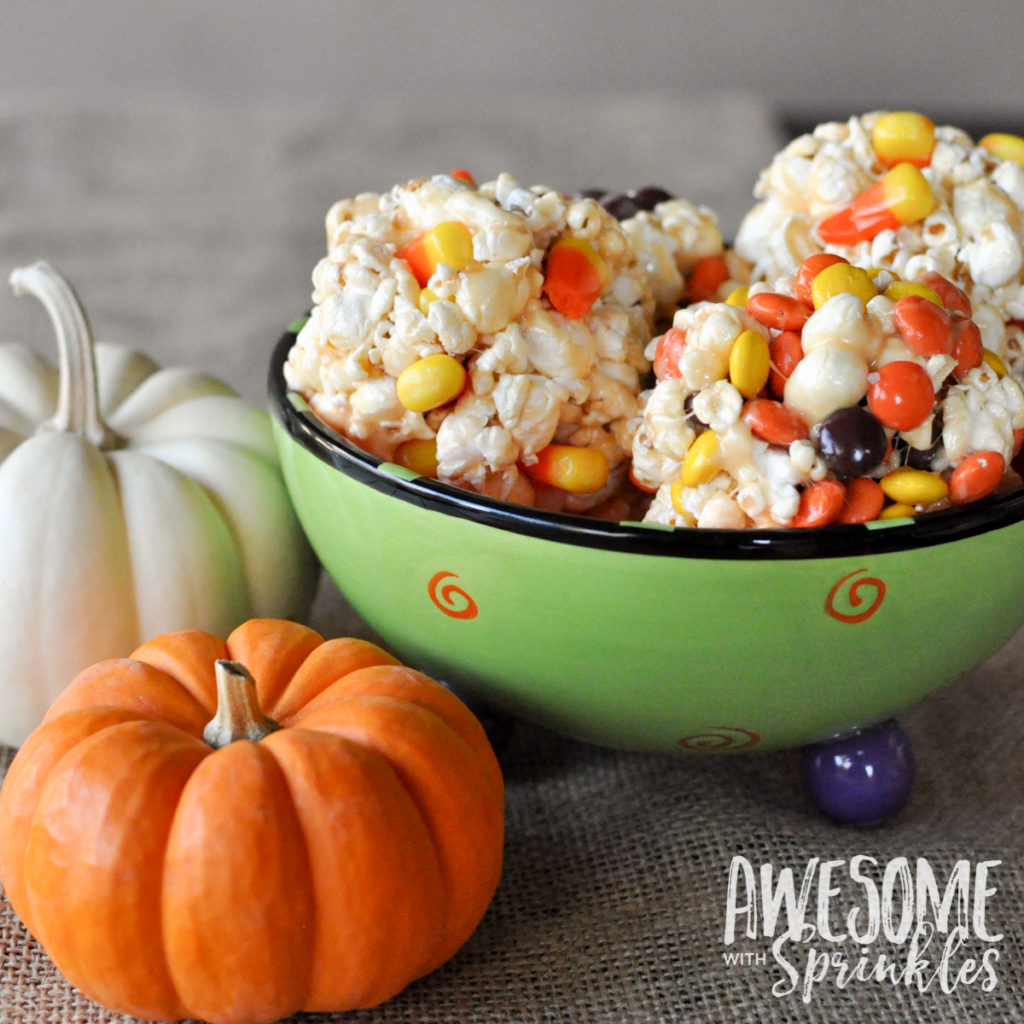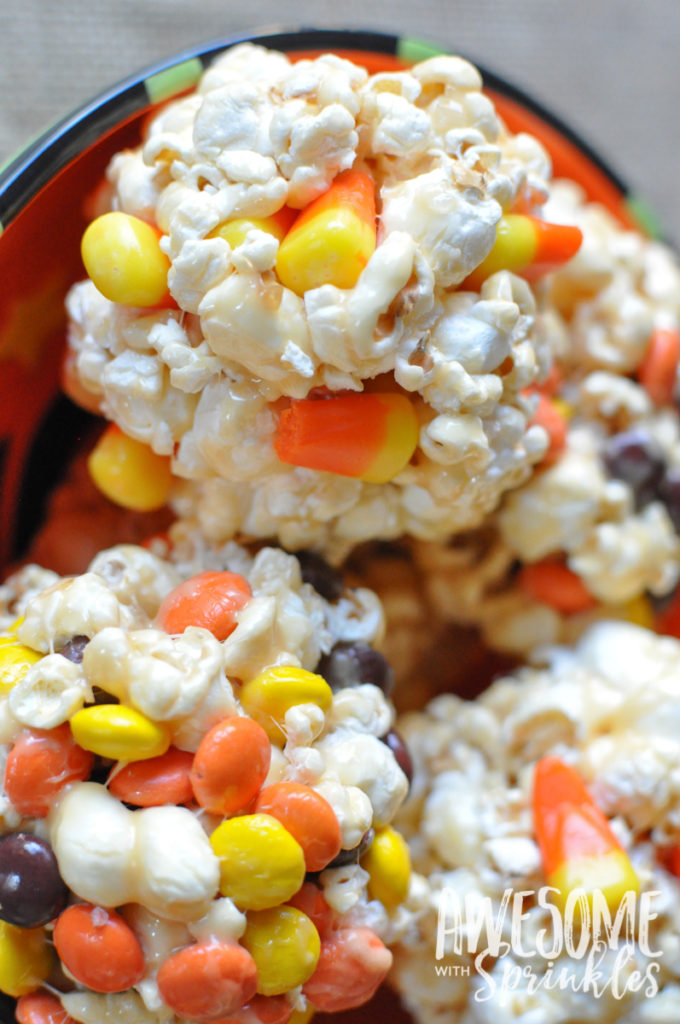 Have fun adding different mix-ins and trying out new combinations. The day that we made these caramel corn balls we tried dark chocolate chunks and white chocolate chips, Reese's Pieces candies, and candy corn. The Reese's Pieces were proclaimed the favorite of favorites amongst my friends. Really you can't go wrong. 😀
Enjoy!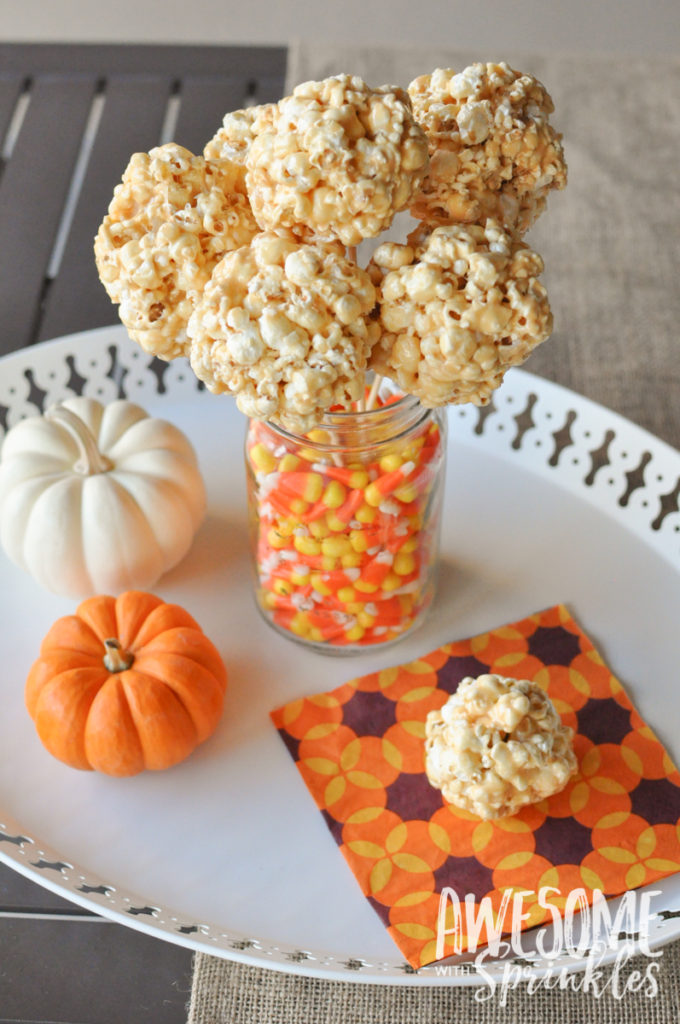 Pin for Later: