Yum, yum! The smell of caramel corn is in the air! Nope, I'm not at the county fair but it sure does seem like it! What's more exciting than a spin on the Tilt-o-Whirl is that you can get all of the awesomeness of this crunchy, sweet, salty, buttery Salted Caramel Corn at home! Say what!? With just 5 ingredients, it's so easy you will be making it all the time! This could be dangerous!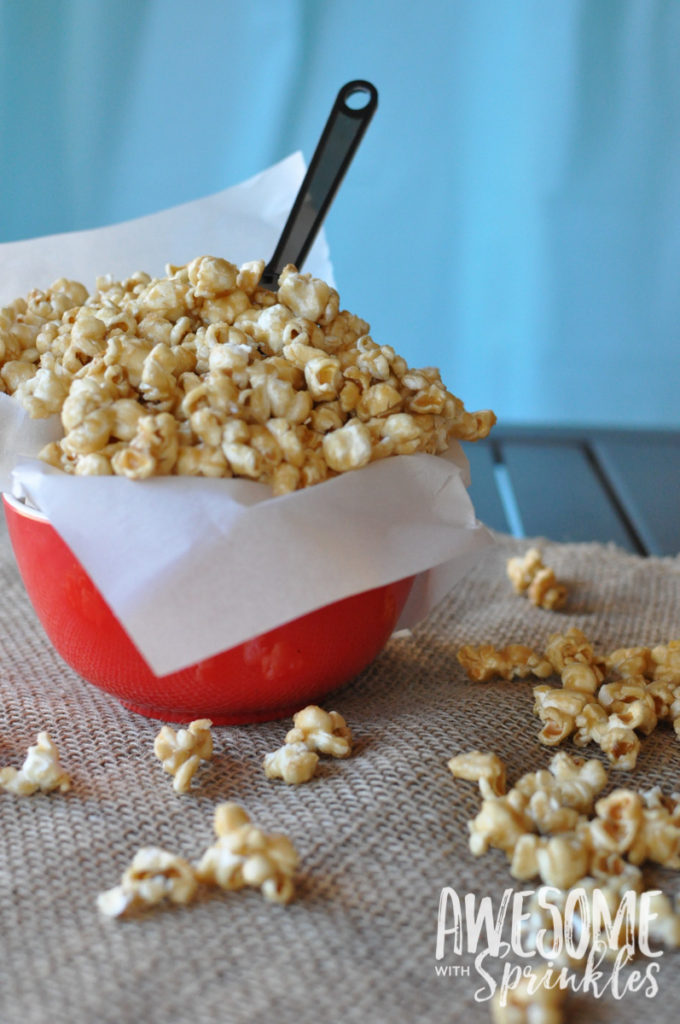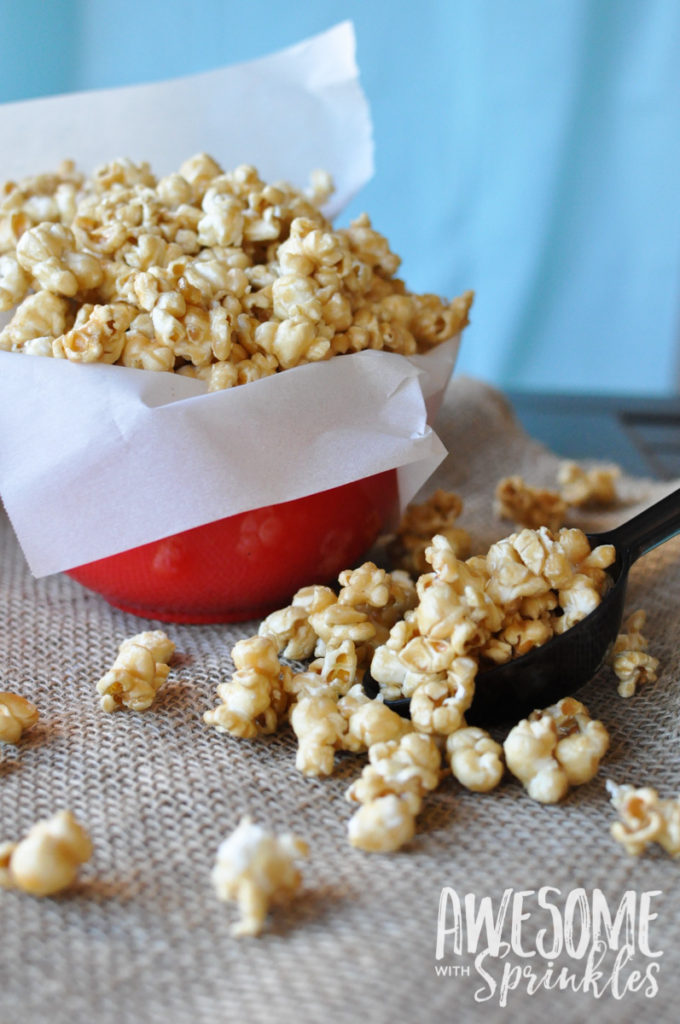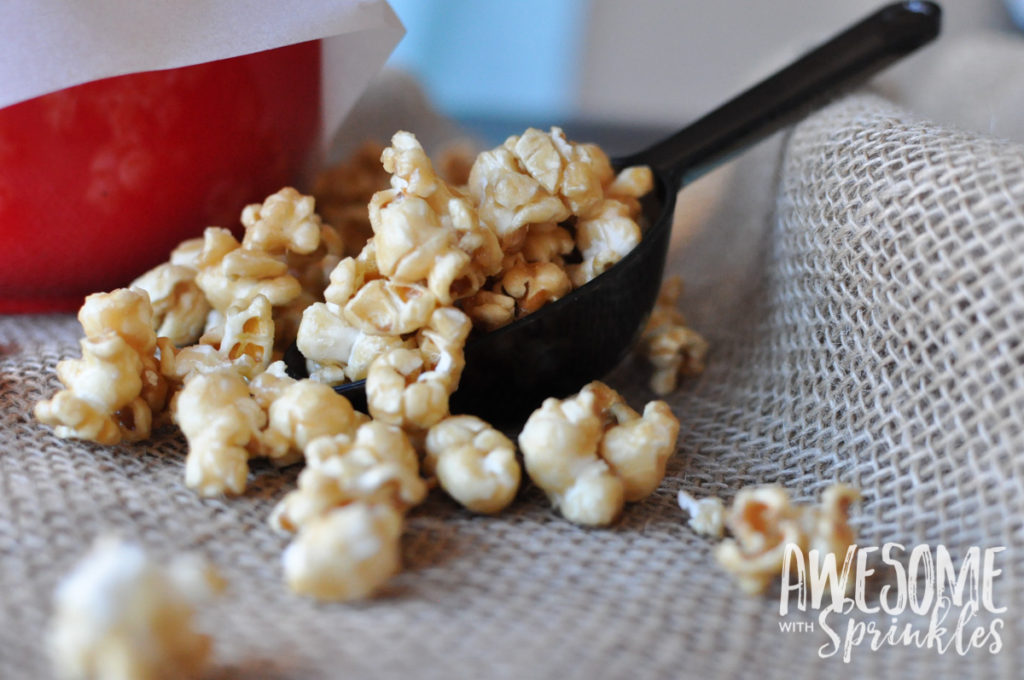 Just look at all that caramely goodness waiting for you! *munch*crunch*munch*
One of my other favorite parts about this recipe is that I get to bust out the air popper! I don't know what it is about this thing, but it is so freaking fun to watch those little yellow kernels spaz out and explode into fluffy, white bits as they come shooting out of the spout! I want to cheer on each little kernel! High five popcorn!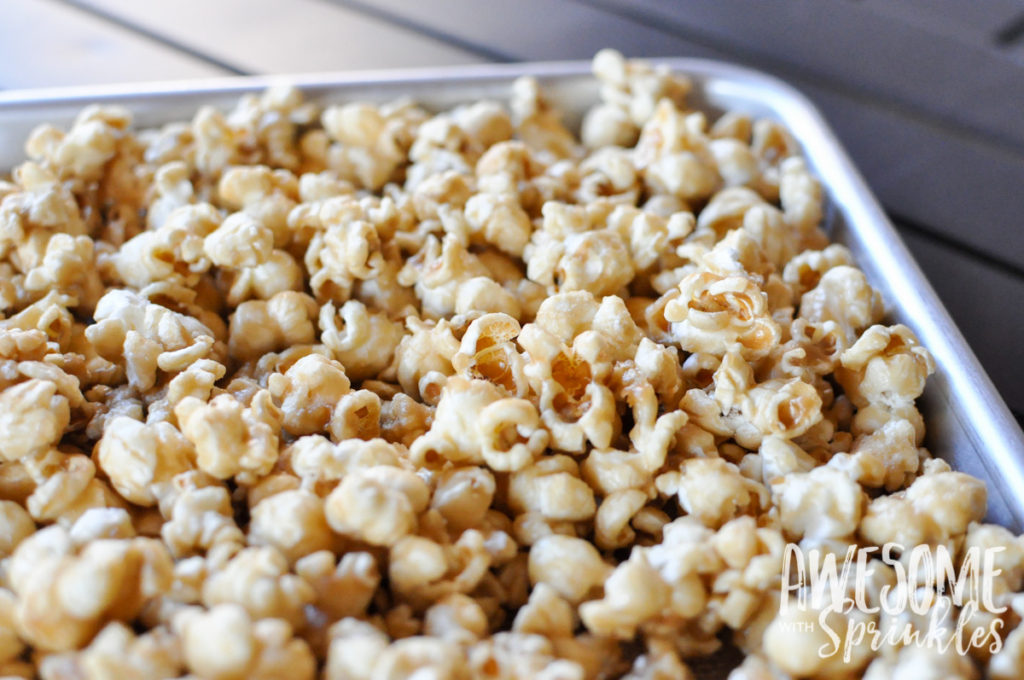 This is Detty's go-to caramel corn recipe that she first introduced us to it last year (for my wedding!) and we have been hooked ever since!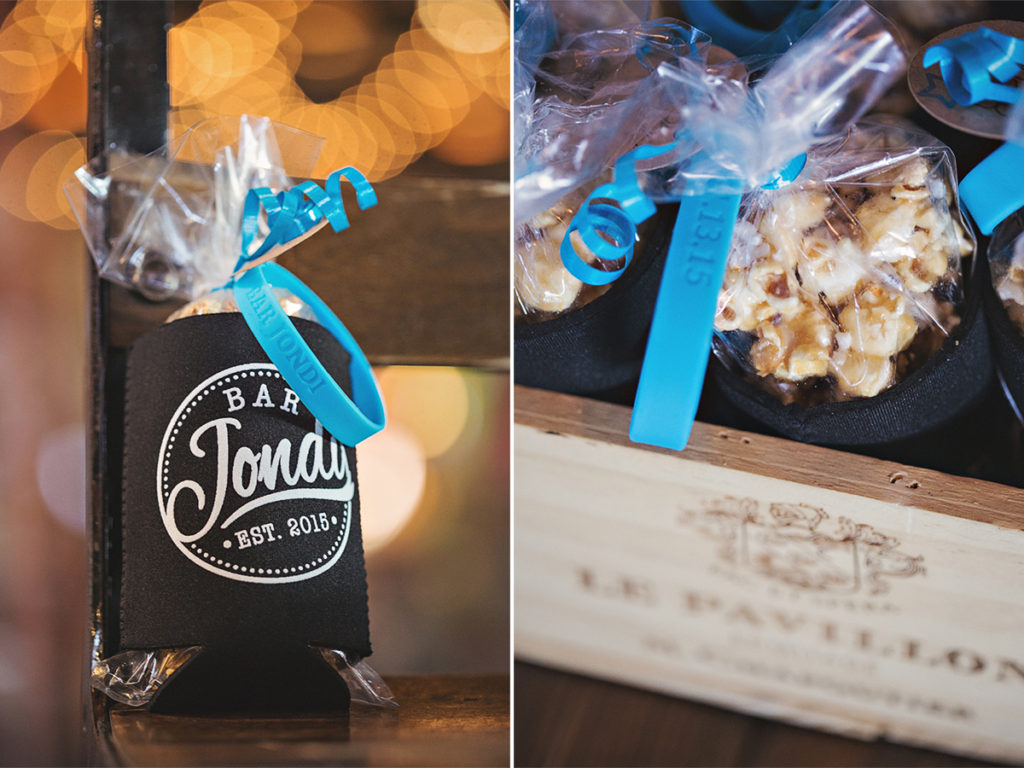 I gave it away in these cute little custom koozies as favors at my wedding last fall. That in itself is a testament to it's awesomeness! I'm telling you, it's a WINNER!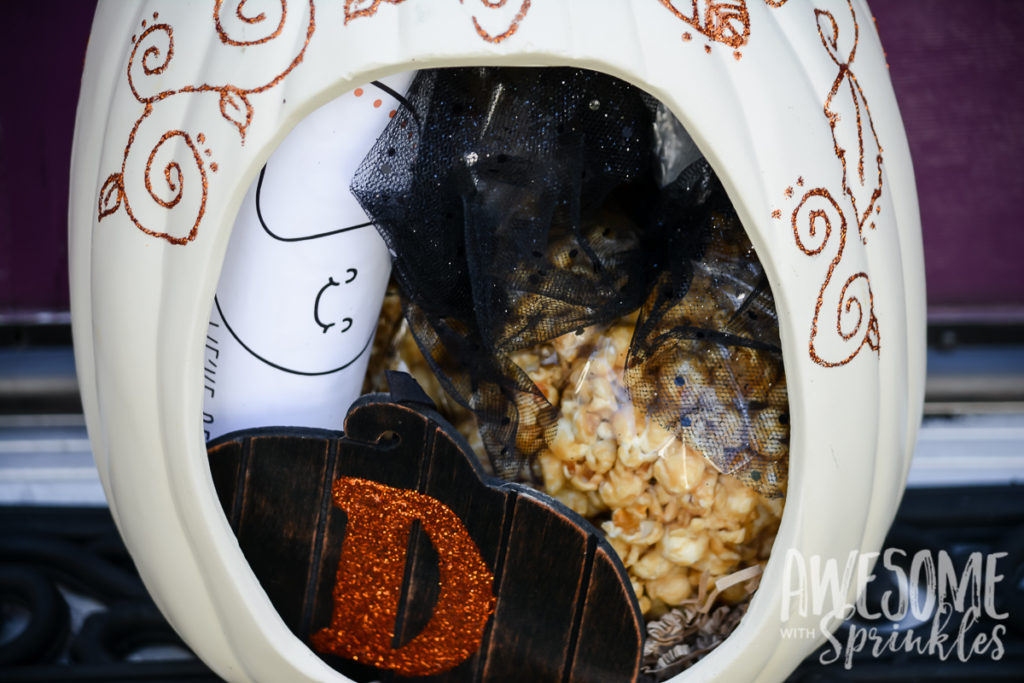 We are sharing the love again this year by filling our Boo Baskets with these little pieces of sugary gold. Those lucky neighbors!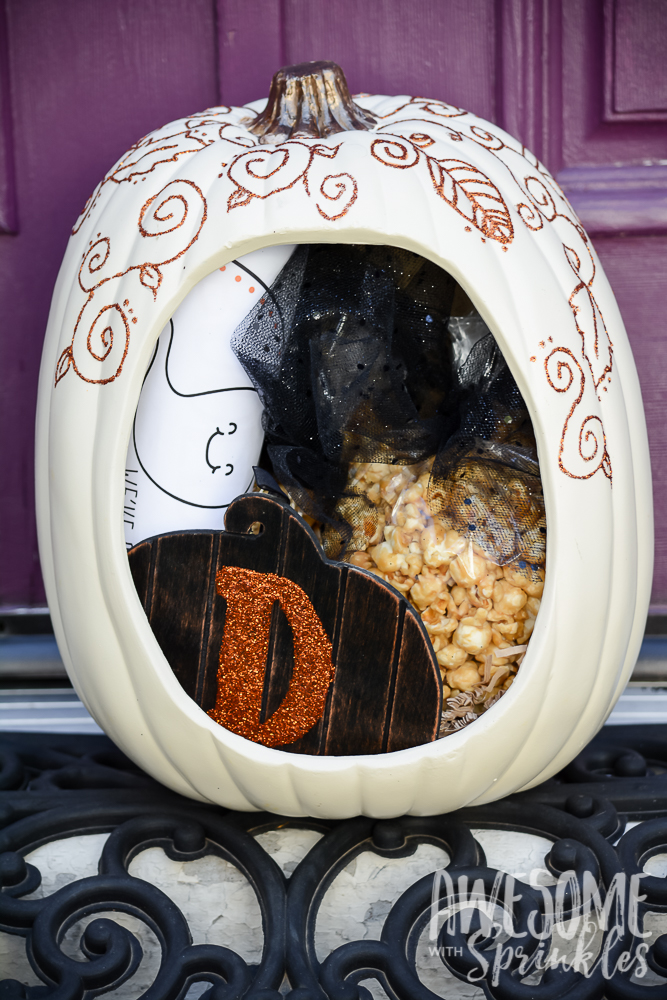 How cute did this Boo Basket turn out? If you want to make your own pretty pumpkin and spread the BOO in your neighborhood, check out our post here and download the free BOO printable!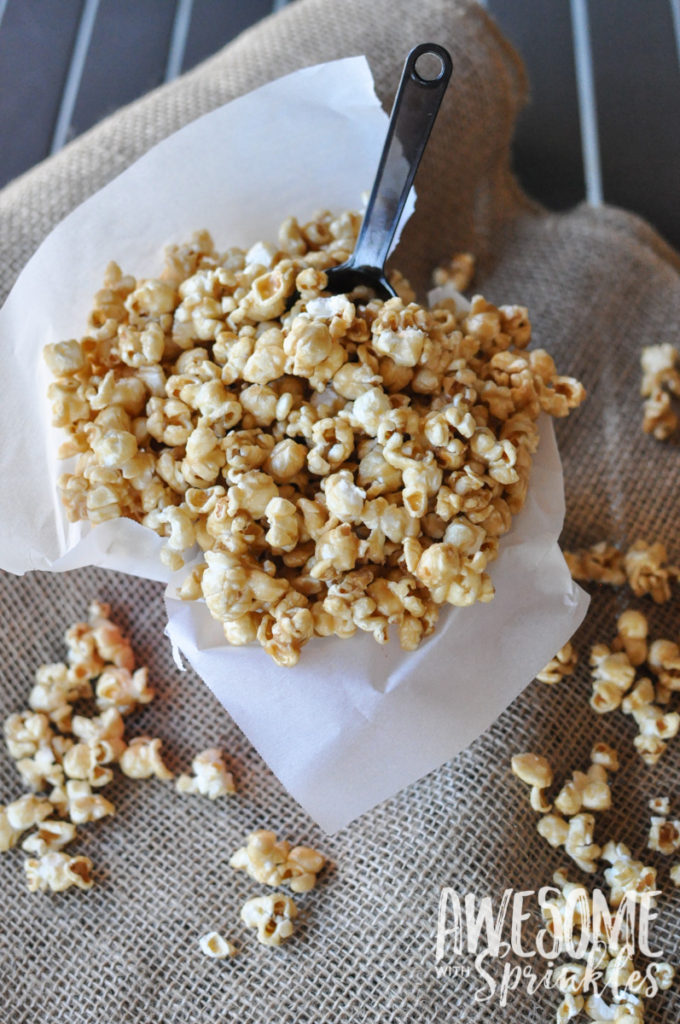 This salted caramel corn keeps really well (though we don't think it will last very long, in any case!). It makes great road trip food and is perfect for party favors or treat baskets! How about whipping some up for a Netflix movie night?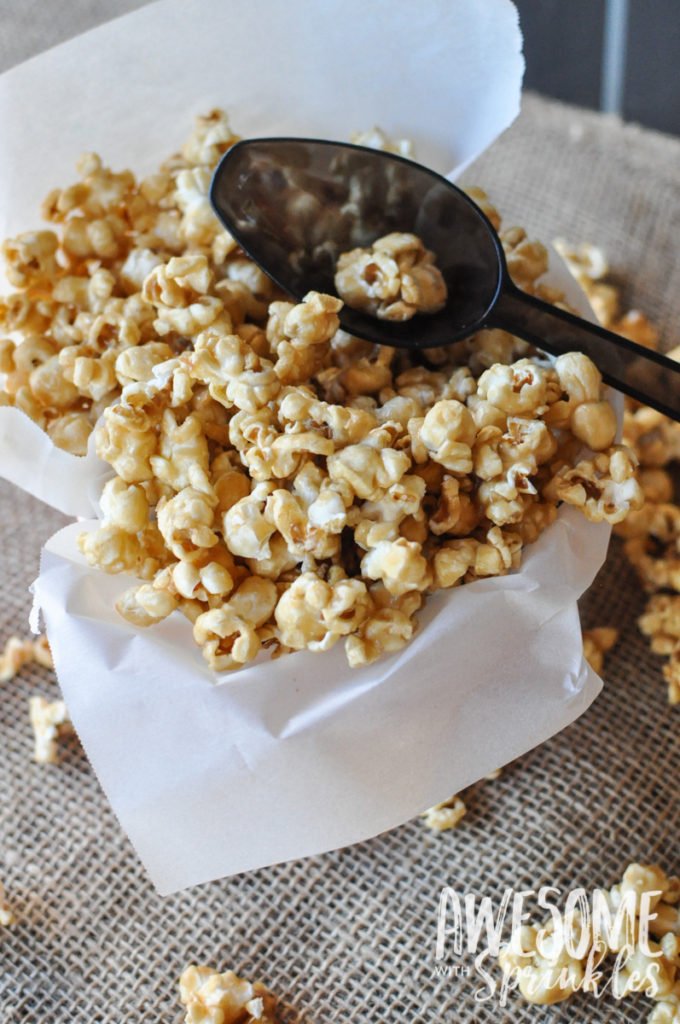 Try not to eat it all before it cools if you are planning to share or gift it. However, sharing is entirely optional. 😉