These sugar cookies…OH EM GOODNESS these sugar cookies. These are my ALL time favorite cookies.
To start, my mother has hoarded this recipe for years, and I don't mean that lightly. She was very hesitant to give up this recipe and I had to literally beg her (and promise her 60% of all profits ?) to let me share it with the world. You guys don't even know how luck you are! Once you make these cookies, you will understand.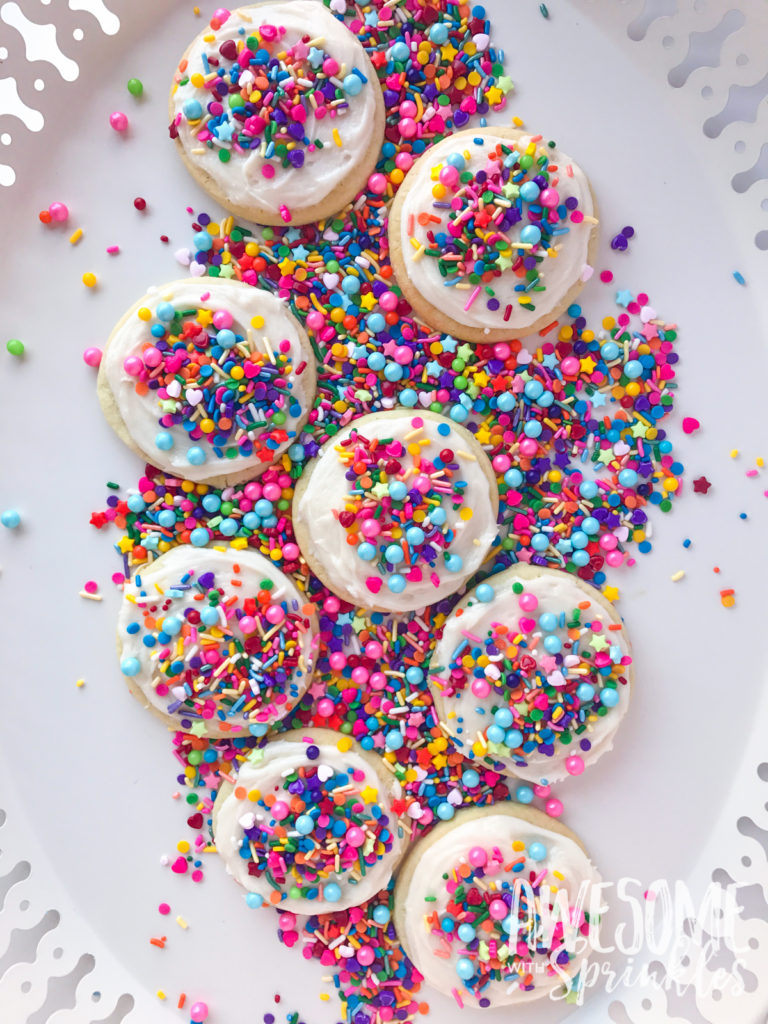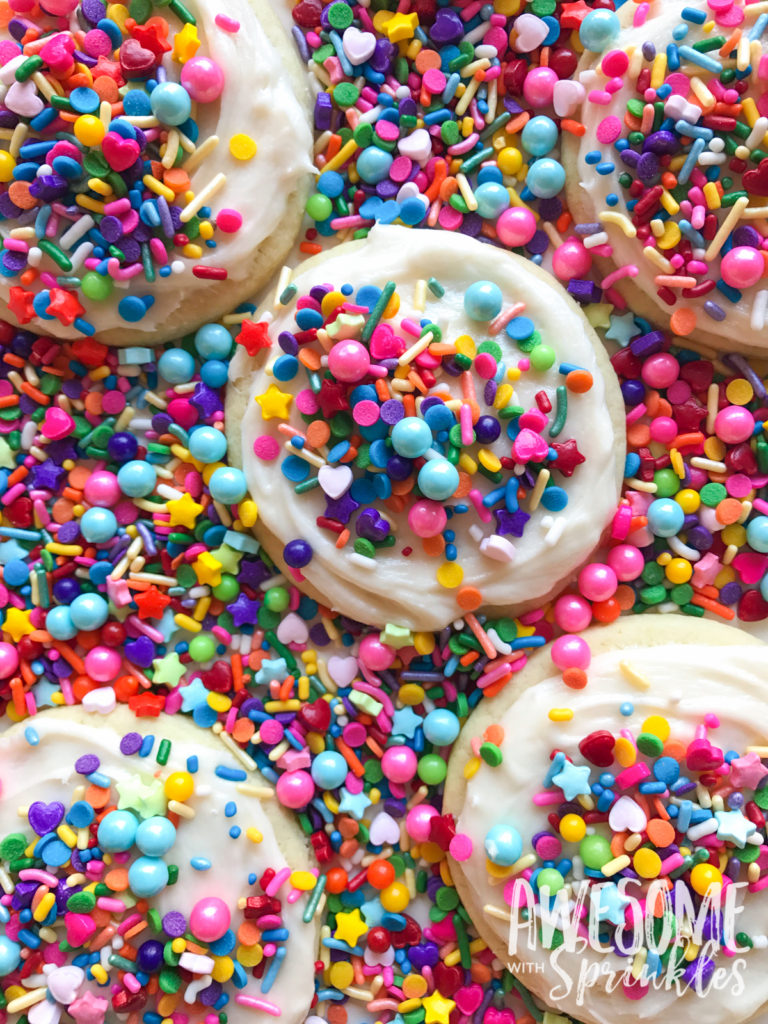 These sugar cookies are LEGENDARY in my circle of friends. They are often requested for parties and potlucks. In fact I'm pretty sure that sometimes I only get invited to events just because I will bring these cookies. They have affectionately been dubbed "CRACK Cookies" in my circle of friends. Not the most charming of names but it does accurately describe their addictiveness. ?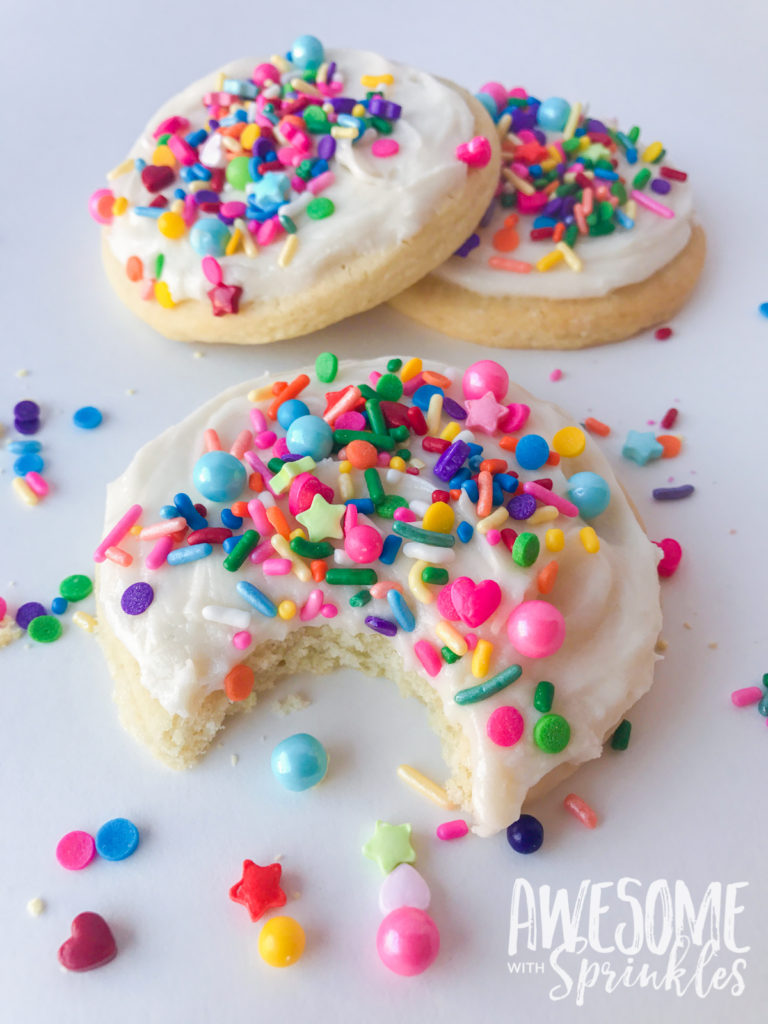 Every year around Halloween time my step father-in-law starts hovering and dropping hints that it is "cookie season". I recently shared some with my chiropractor and he, claiming he didn't know he was supposed to share with the rest of the office, ate the entire box. In one day. By himself. Crack, I'm telling you.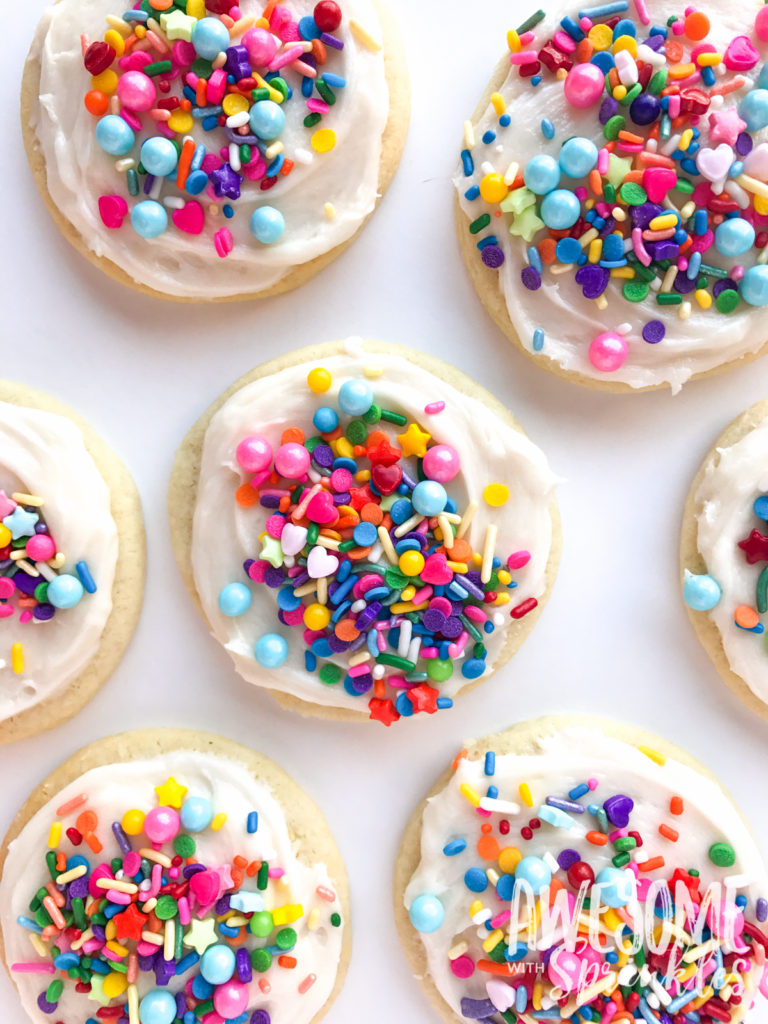 These sugar cookies are perfect for any holiday or event. They are fluffy and soft and an amazing texture. The sour cream adds a depth of flavor and they are not overly sweet. Kind of like shortbread, only softer. I bake them up for Easter, Valentine's Day, Christmas, Shark Week and everything in between!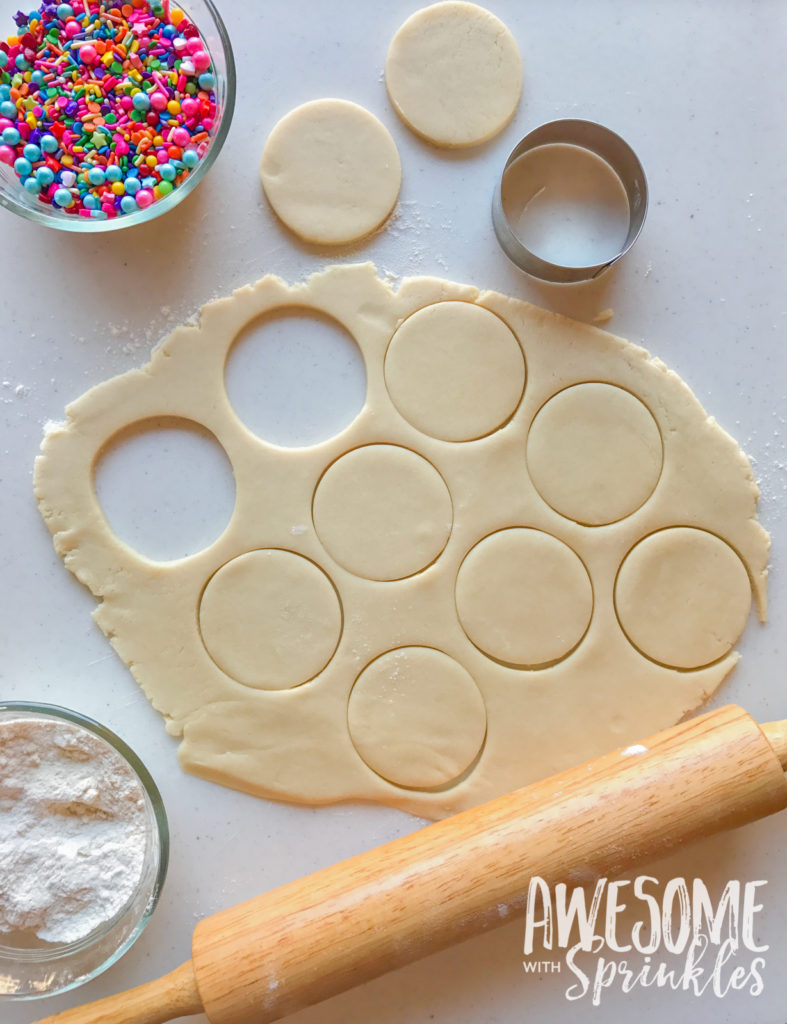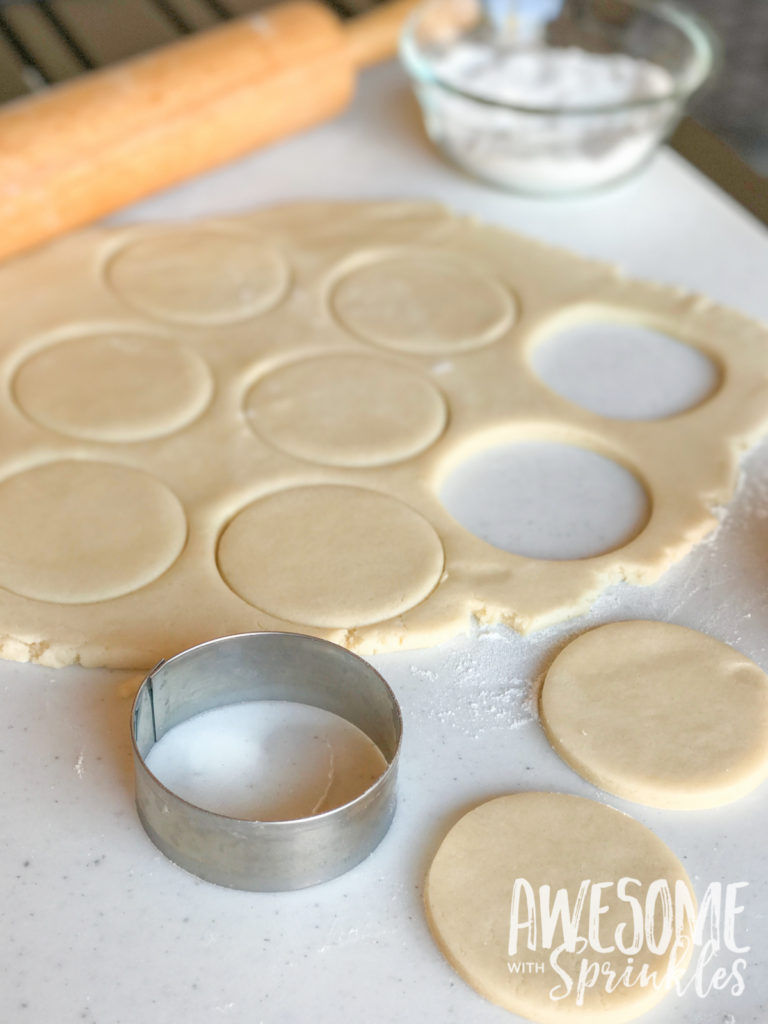 They aren't difficult to make but the key is to chill the dough. Chilling the dough will make it so much easier to work with and your cookies will retain their cutout shapes. If you try to rush it, the dough will stick to EV-VER-REE-THING. Also your cutout shapes (if you can even manage transferring them to the baking sheet in tact) will spread out and look like a blobfish. So take the time to chill, man. ?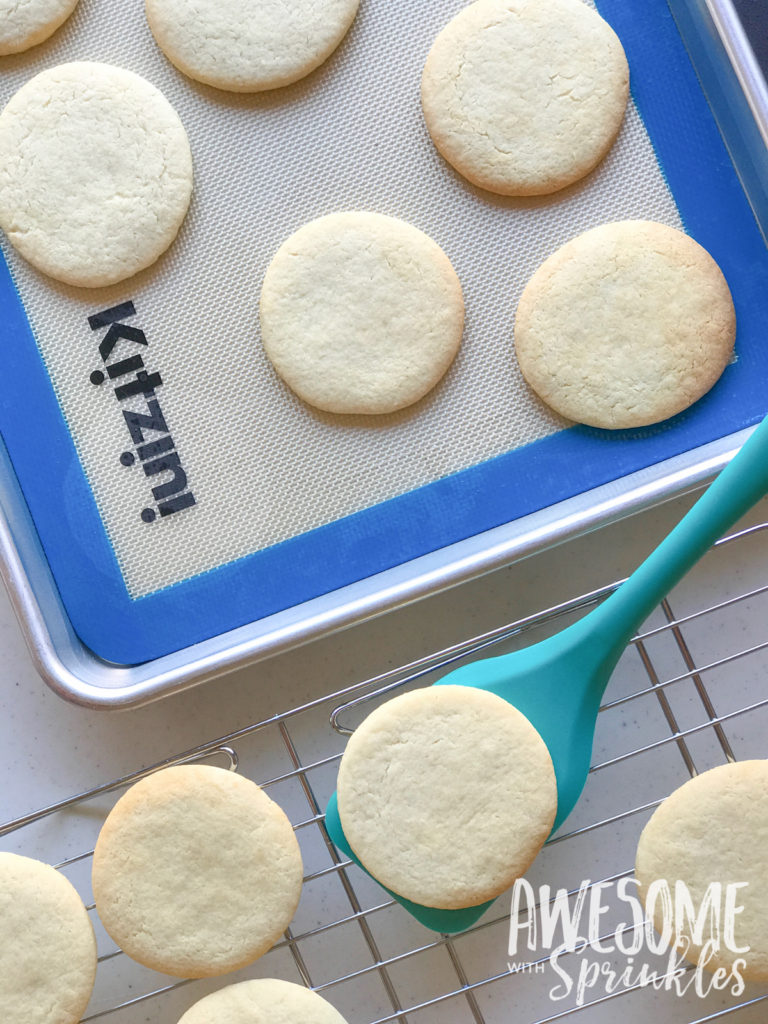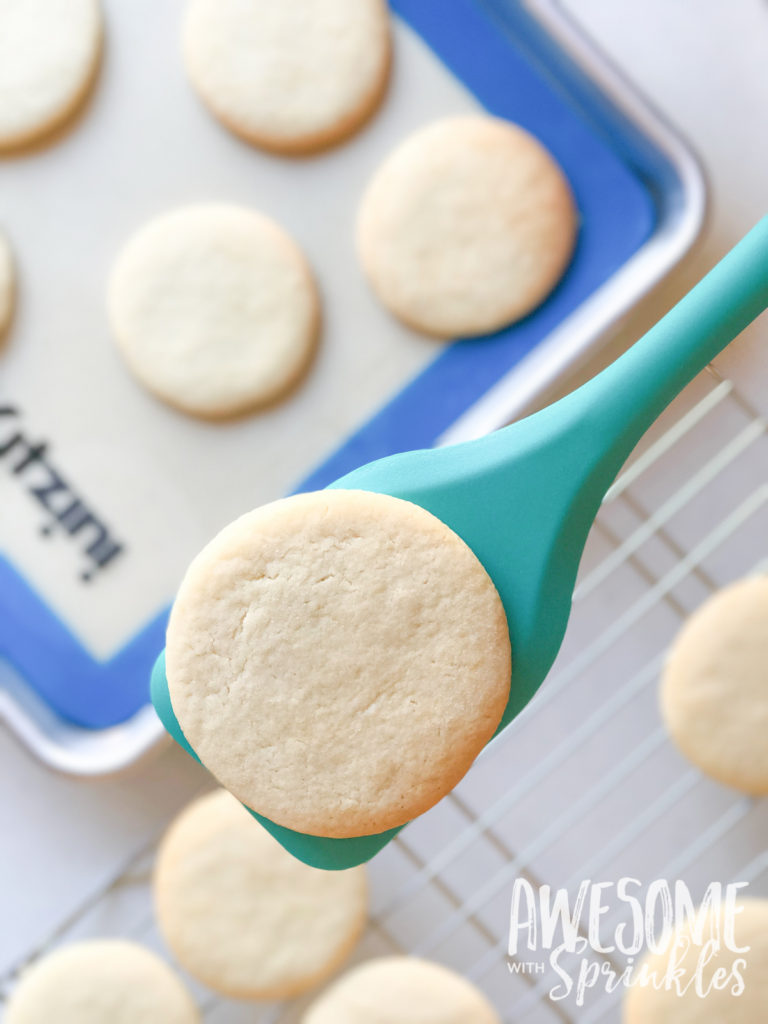 Another tip I have is to use a silicone parchment mat. I have baked a LOT of batches of these cookies over the years and they haven't turned out better than when I use my aluminum baking sheets and silpat mats. They aren't too bad on those airbake cookie sheets but I feel they get more dried out even on those. I am totally sold on the silpats. I picked these up on Amazon and they have been great! They are also pretty colors!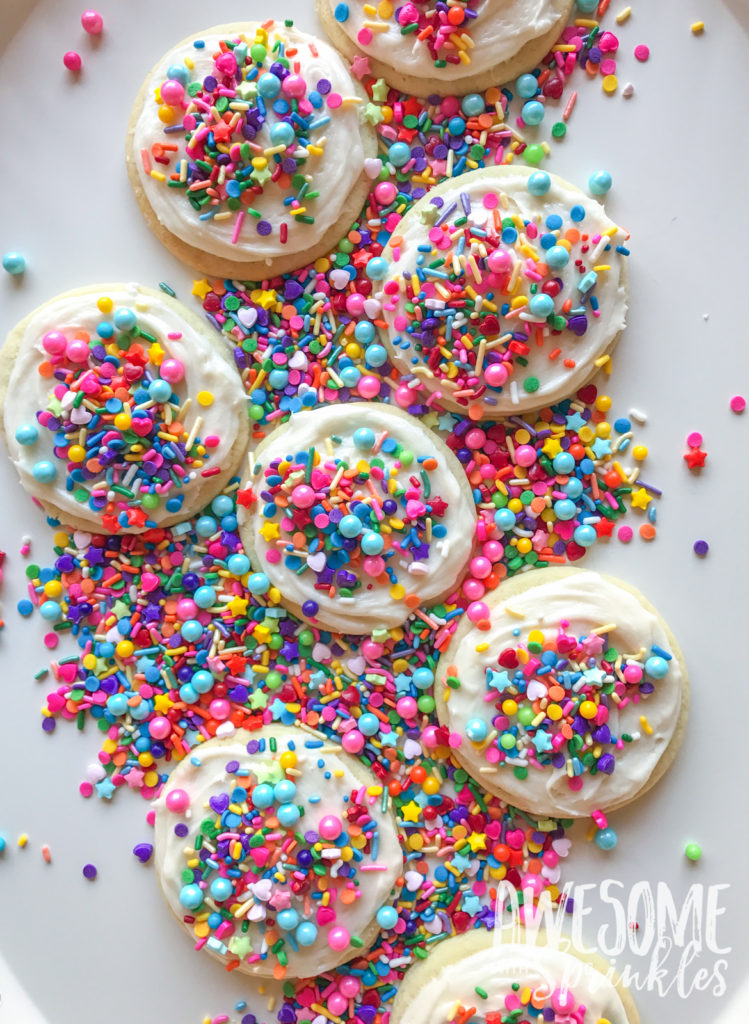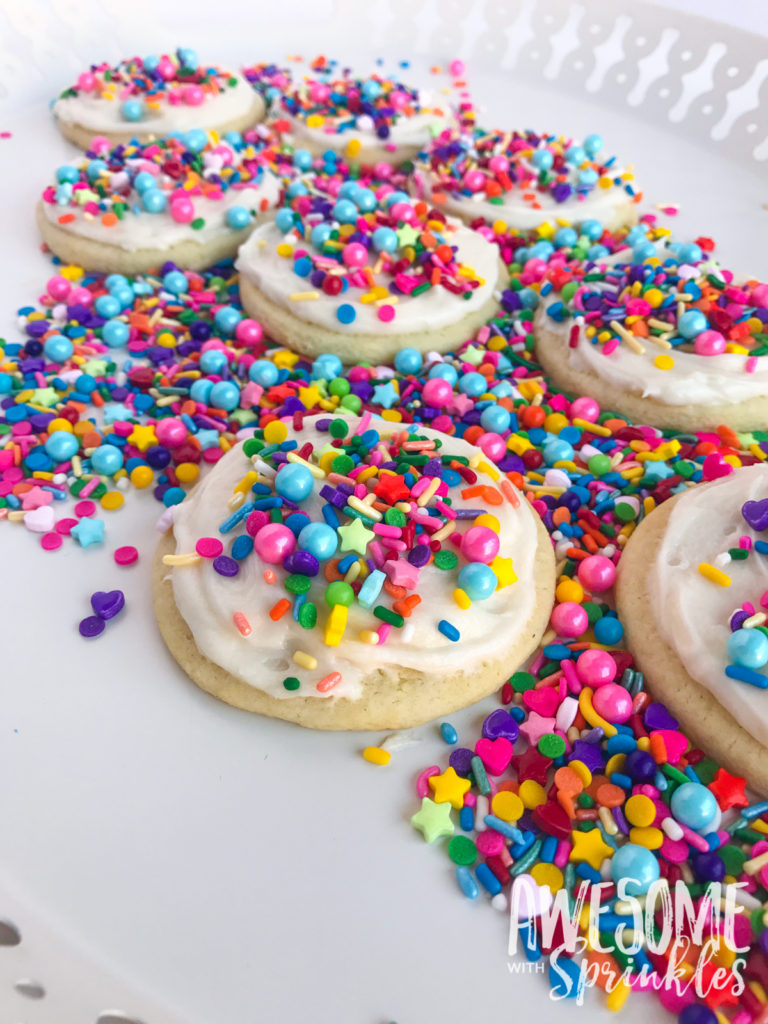 I don't get super crazy with my decorating (other than copious amounts of sprinkles!!) because to be honest, these cookies don't need it. They are so amazingly delicious on their own that I don't want any fancy junk getting in the way. The Boy likes them best just plain without any frosting at all.
Personally I think the ONLY way to eat these cookies is with this cream cheese frosting. The frosting has a rich flavor with just enough sweetness but not enough that it will make your teeth hurt like most frostings. It's the perfect flavor and texture pairing and keeps the cookies moist if you are making them ahead of time.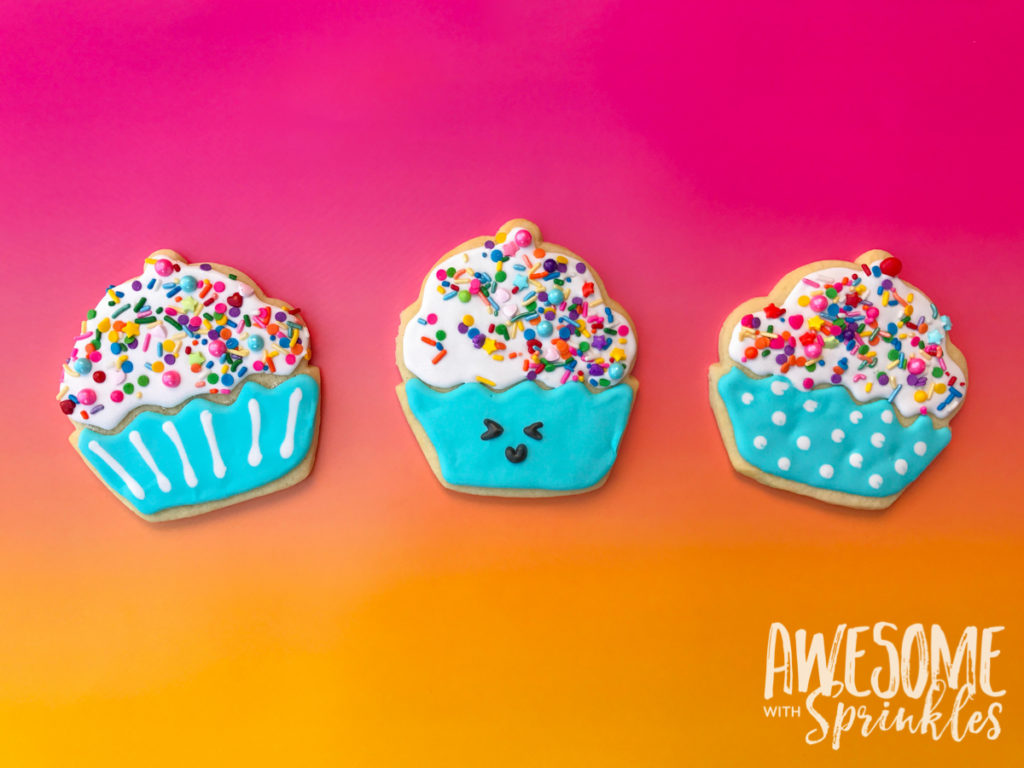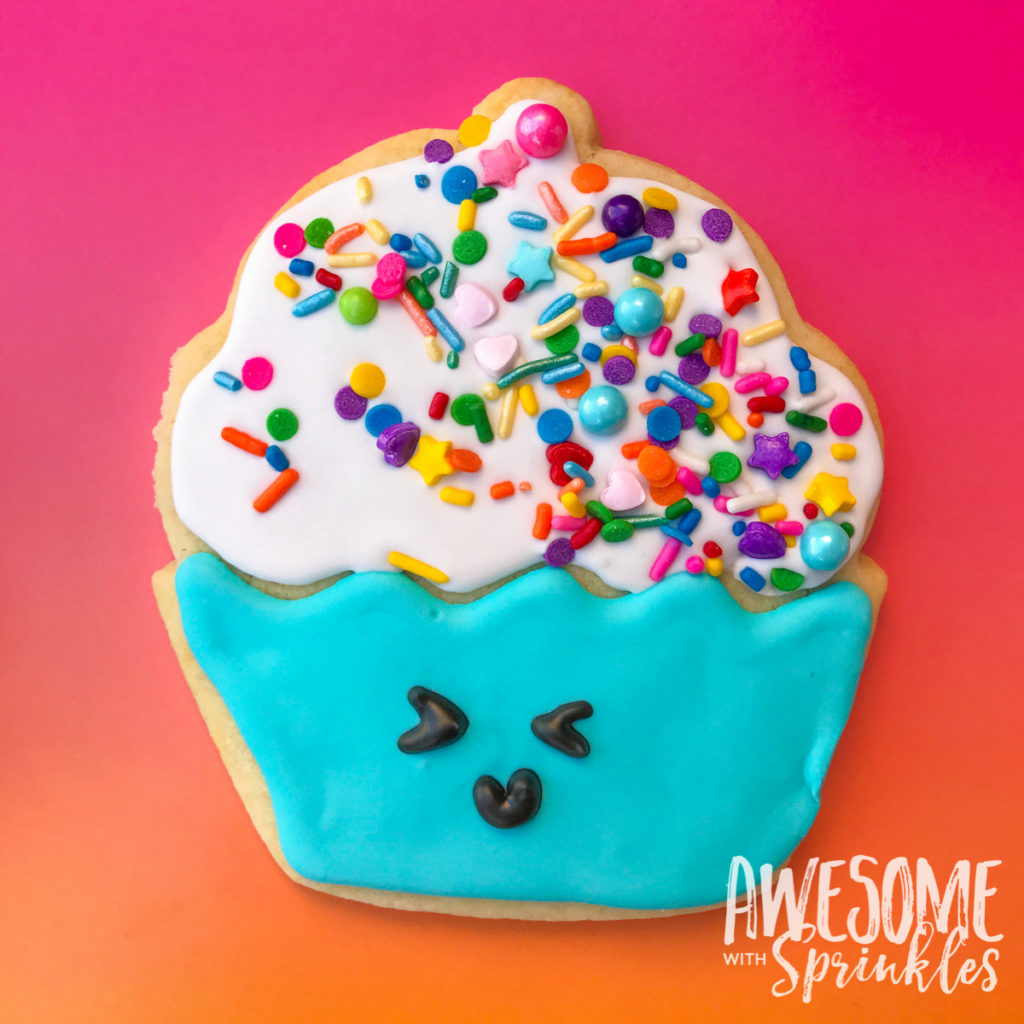 They also make a really good base for royal icing decorating. I still haven't found a royal icing that doesn't taste like sugared cement, but dang if they don't look pretty!
You guys, you don't even know what you are missing. I promise you if you try these cookies you will be ruined for any other sugar cookies for the rest of your life. Use caution when tasting. You can never go back from this. You have been warned (and encouraged!).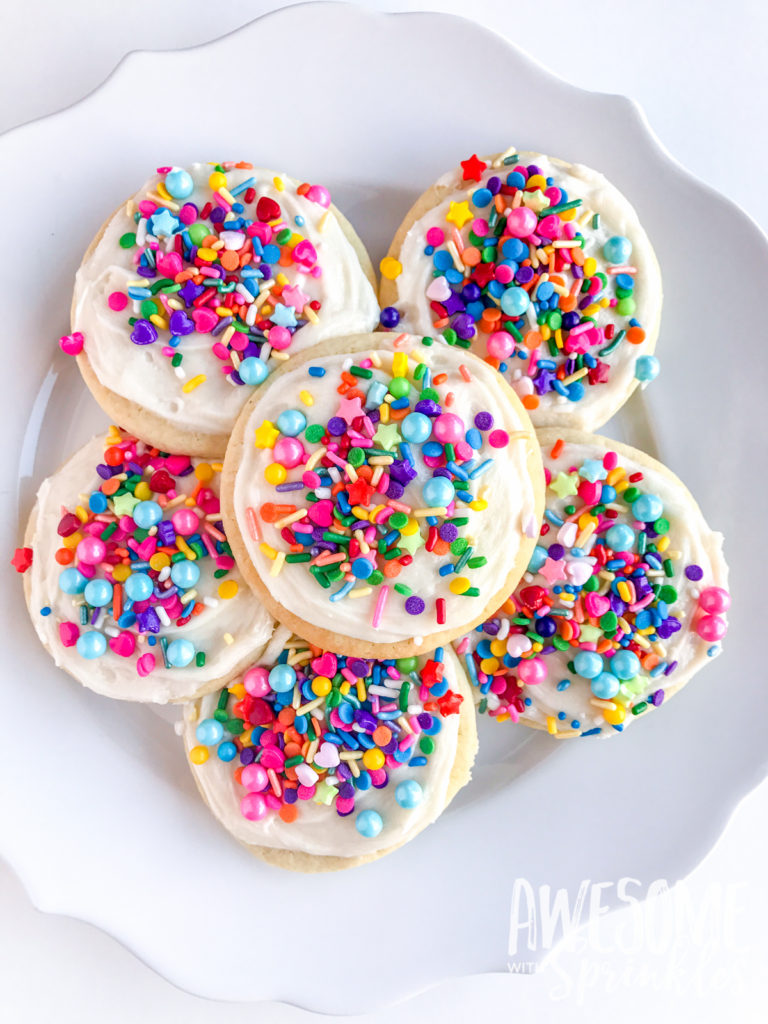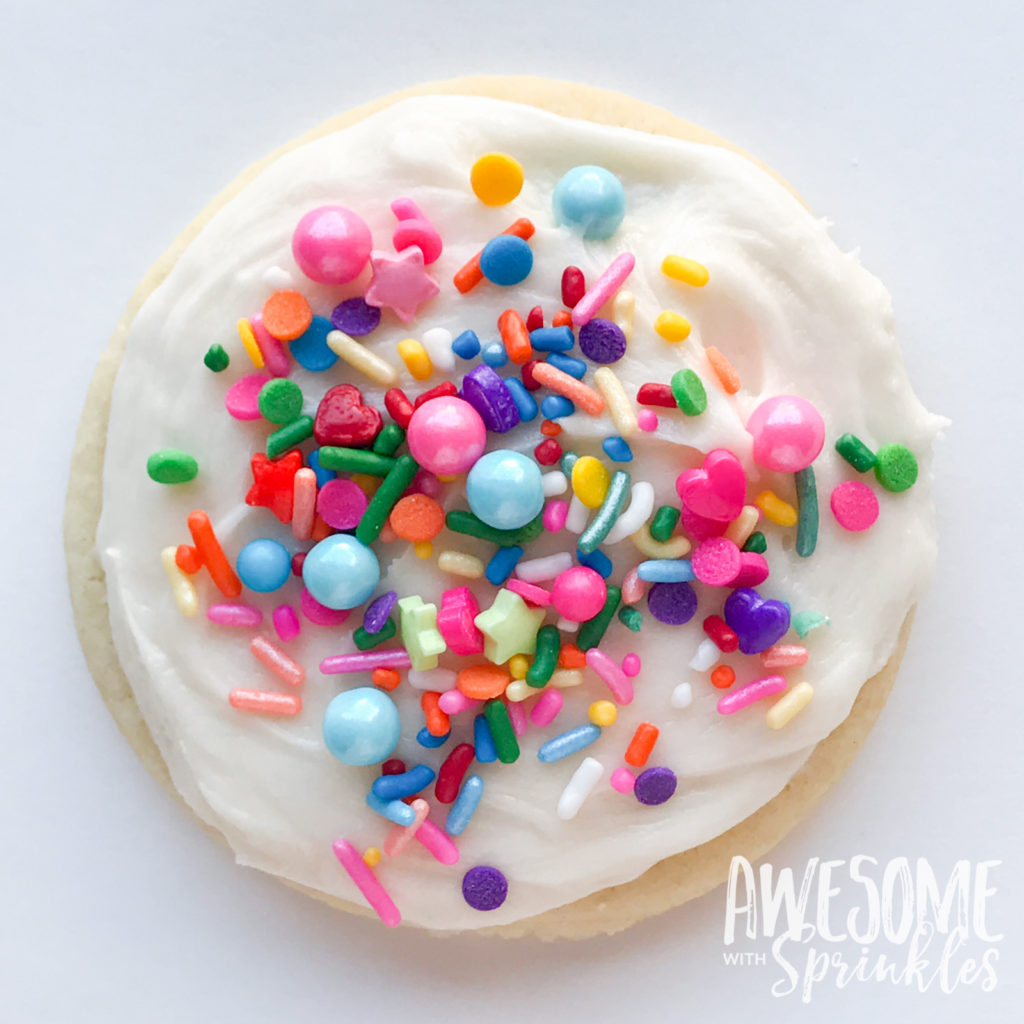 PIN for later:

Sugar Cookie Decorating Ideas
Here are some fun different ways that we have made these cookies for the holidays!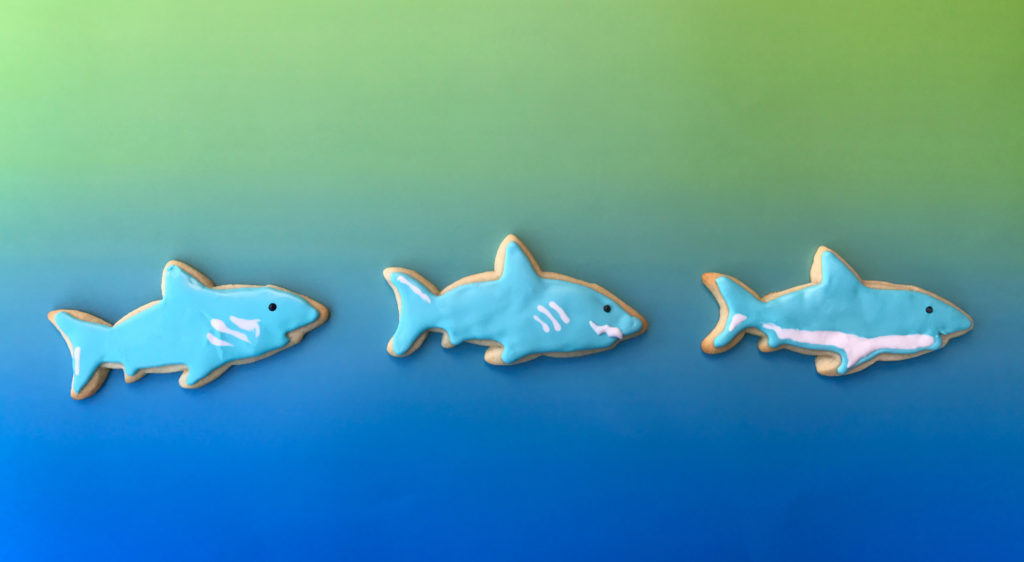 Da-dum! Da-dum! Da-YUM shark cookies for Shark Week!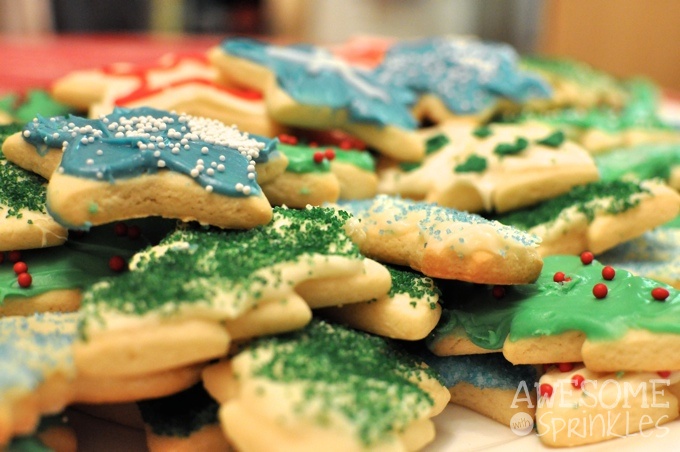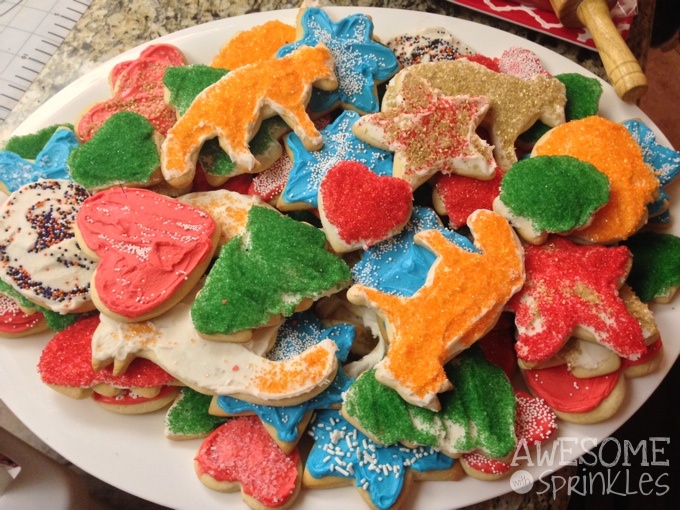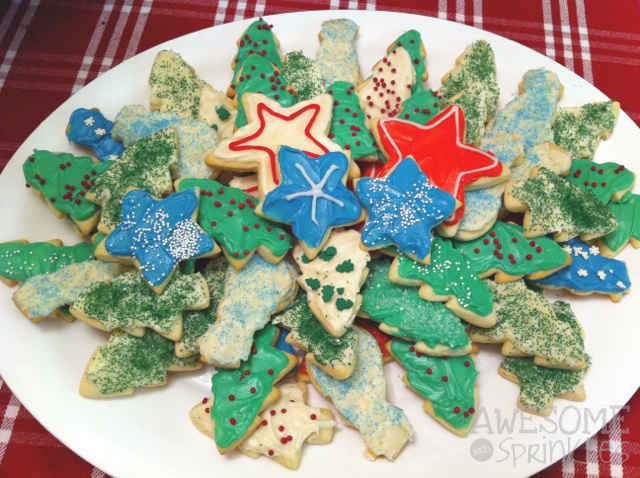 Christmas cookie trays are a request for every holiday party.
Pin for Later