This year, I had the wonderful opportunity to be a participant in The Great Food Blogger Cookie Swap! So I am taking "sharing the love" a little further and sharing this favorite holiday cookie recipe with all of you. 🙂 This delicious little recipe is also kicking off my 12 Cookies of Christmas Countdown #12cookiesofchristmas this year! I hope that you enjoy them as much as I do!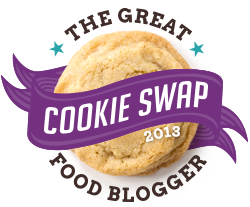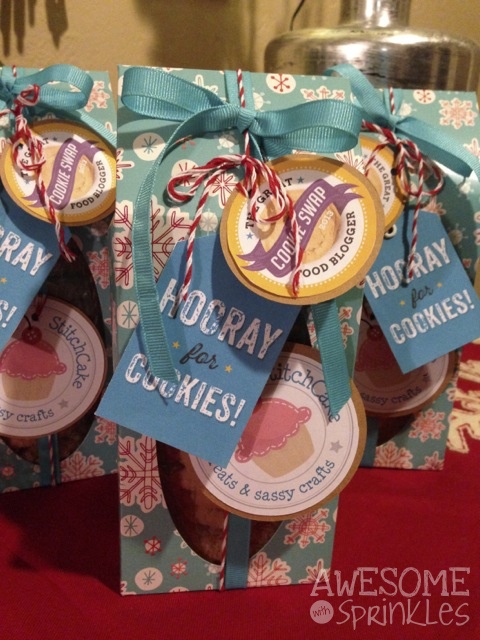 As far as holiday traditions go, baking cookies and treats are on way up on the top of the list (#1 on MY list!) right next to trimming the tree. Many families have the same recipes that they use and pass down from generation to generation. Simple, timeless ingredients baked with love and covered in colored sugars.  The cookie that your grandma enjoyed as a little girl is the same cookie that you loved growing up. The same cookie your children kids are eating now.  It is kind of like a baked good time capsule.  Pretty neat.
During the holidays my mom and the kids would gather in the kitchen to make some of our family's favorites. Some of our recipes were passed down from grandmas and great grandmas, some where added by friends or found in magazines and some were creations of our own. We would package them up in cute boxes and tins and share them with others. There is something special about sharing cookies and recipes and the memories connected to them.
The recipe that I am sharing with you today isn't one of my creations but it is one that has become "regular" in the holiday cookie baking rotation. A few years ago, my wonderful long time friend Sami, who was at the time a novice baker, asked if she could come bake holiday cookies with me so I could teach her how to bake. Haha. Of course I was happy to oblige.
She brought one of her family's favorite recipes. She pulls out this old yellowed article clipping that is laminated and has seriously seen some use over the years. We aren't sure what magazine it came from, but it has been one of her family holiday go-to's for years and she was kind enough to share it with me (and give me permission to share it with you).
Last year my mom spent the holidays with me in AZ.  It was a very special occasion since I had not shared a holiday with my Idaho family in over 6 years.  We were excited to bake holiday cookies together and Sami joined us. Mom loved the cookies and now they are part of her holiday cookie list as well.  Sharing the love.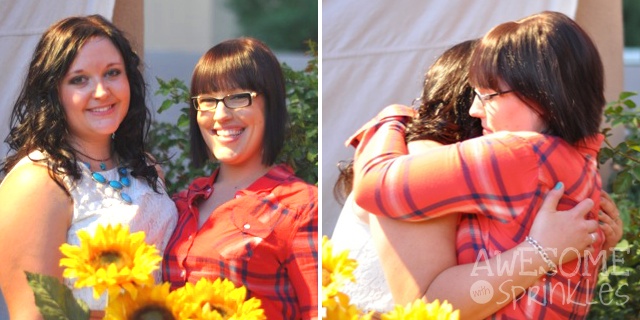 I have so many fond memories related to baking and now every time I make these cookies I think of Sami. <3