It's Sweetheart's Day and that means it's time to make things hot, hot, HOT! ❤❤❤ Red Hots to be exact. 😉 How FUN is this Red Hots Cocoa Chocolate Bark!?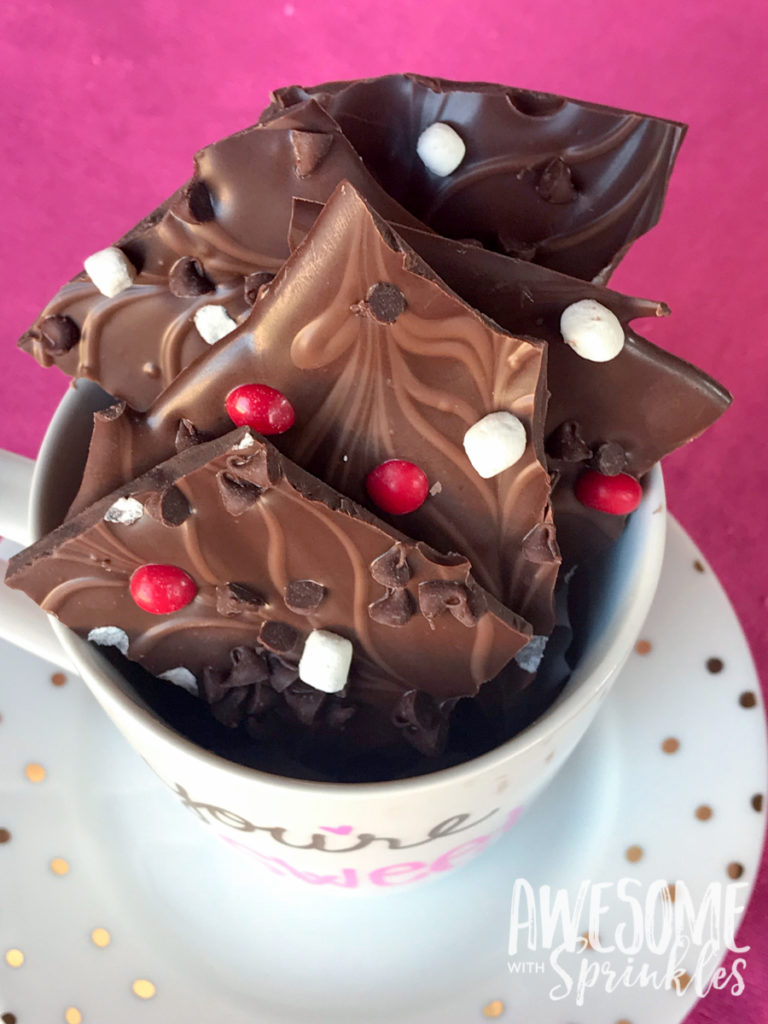 With a rich dark chocolate base and creamy light cooca swirl this chocolate bark tastes just like a sip of hot cocoa. Red Hots add a hint of fiery cinnamon (and a pleasant crunch). Sprinkled with mini chocolate chips and of course, no hot cocoa is complete without marshmallows!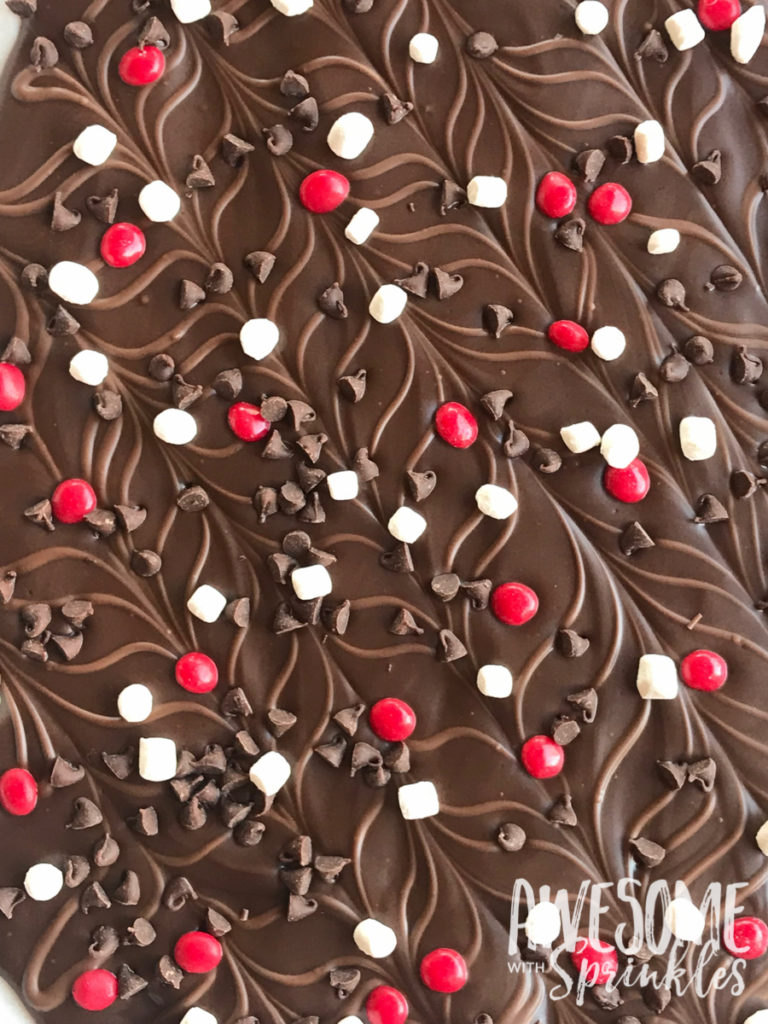 I love this chocolate bark because it's SO easy (and fun!) to make yet it looks fancy AF! Those are some fancy pants swirls right there. ☝
You can whip up a batch in just a few minutes. Experiment with different patterns and toppings to make it your own.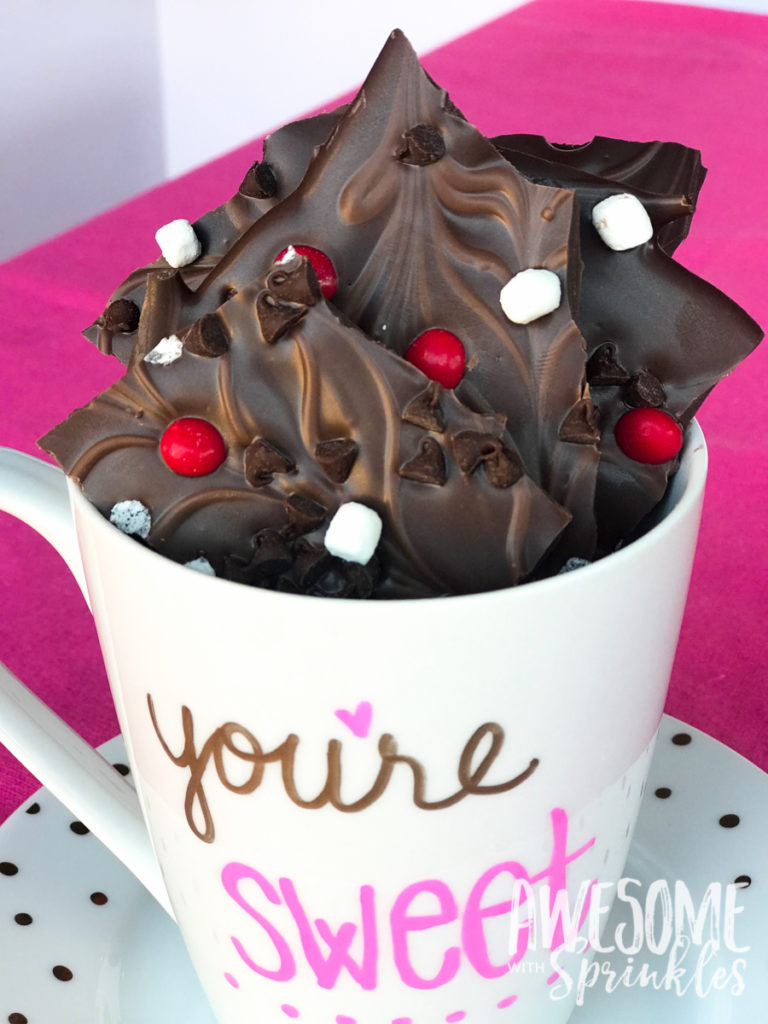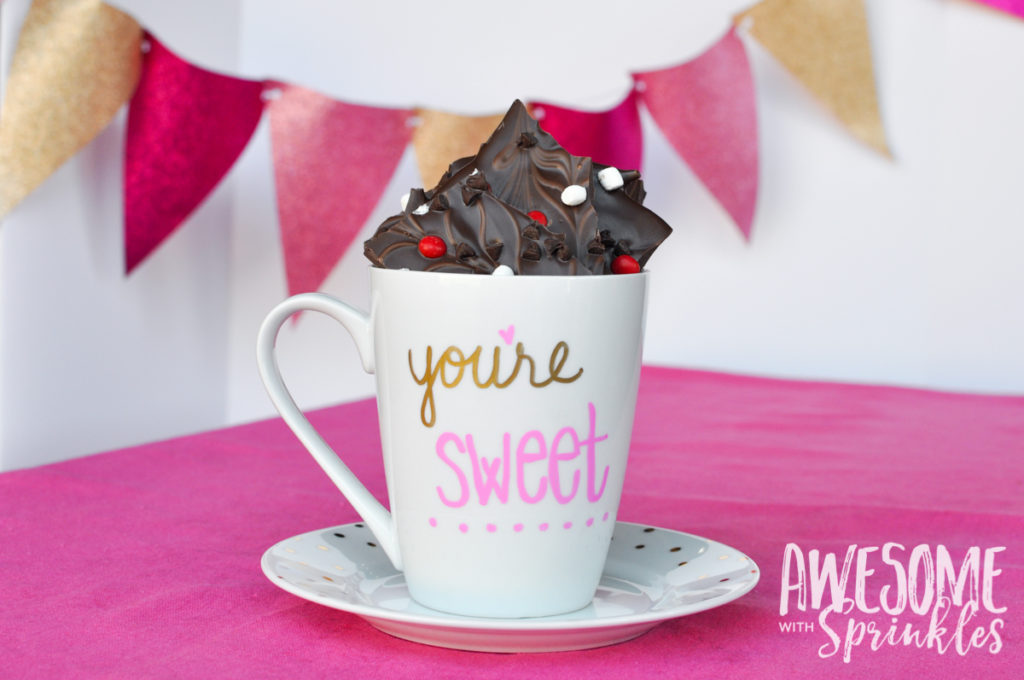 Serve in cute candy bags or boxes and gift to your sweethearts! After all nothing says LOVE more than chocolate. ??
A note on ingredients:
If you know me, you know that I am ALL about flavor. I don't care how pretty something is, if it tastes like over sugared cardboard then it has no place in my mouth or my kitchen. (I'm looking at you fondant and royal icing). The same goes for chocolate.
There are definitely levels of quality when it comes to baking chocolate. It's important to use high quality chocolate, but that is especially true when it is the MAIN ingredient in your dessert.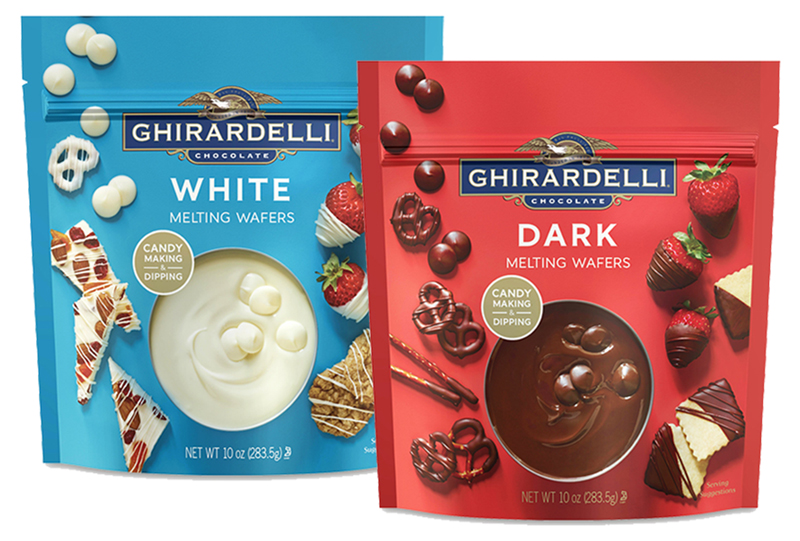 I usually use Ghirardelli or Guittard baking chocolates in most of my recipes. But when I found these Ghirardelli chocolate melts they were a game changer! Before that I had usually steered clear of melting chocolate because it had such a waxy texture and little flavor. Not so with these melts! They taste true to form just like a Ghirardelli chocolate bar. So freaking good! Not gonna lie, I might have eaten a few straight out of the bag. No regrets.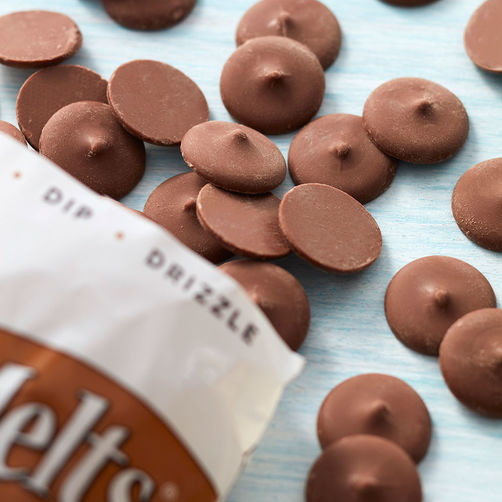 I also tend to only use Wilton candy melts for the same reason. I have tried other candy melts before that have been too waxy, have an "off" flavor, or harden so quickly that they are nearly impossible to use because you have to keep reheating them so often.
You can of course substitute for whatever chocolate or candy melts that you like, but I wanted to mention it because I can't vouch for the flavor of other brands. Whatever you use, I encourage you to pick quality ingredients for best results!
Pin for Later: