Every baker needs a simple go-to frosting recipe in their arsenal of goodies and this marshmallow buttercream frosting is one of my favorites! I use it for everything from piping on cupcakes and spreading on cakes to filling for cookie sandwiches and layering in trifles.
It's easy to make, versatile and of course, delicious! The texture is sticky enough to hold tight to sprinkles and decorations and will still form that firm buttercream crust as it starts to dry.
Adjust the amount of confectioners sugar to create the perfect texture you are looking for. I like this frosting to be a little thicker if I am piping it on cupcakes or using it as a filling (think cookie sandwiches!). If I am spreading it on a cake, I try for something a little more smooth and creamy in texture.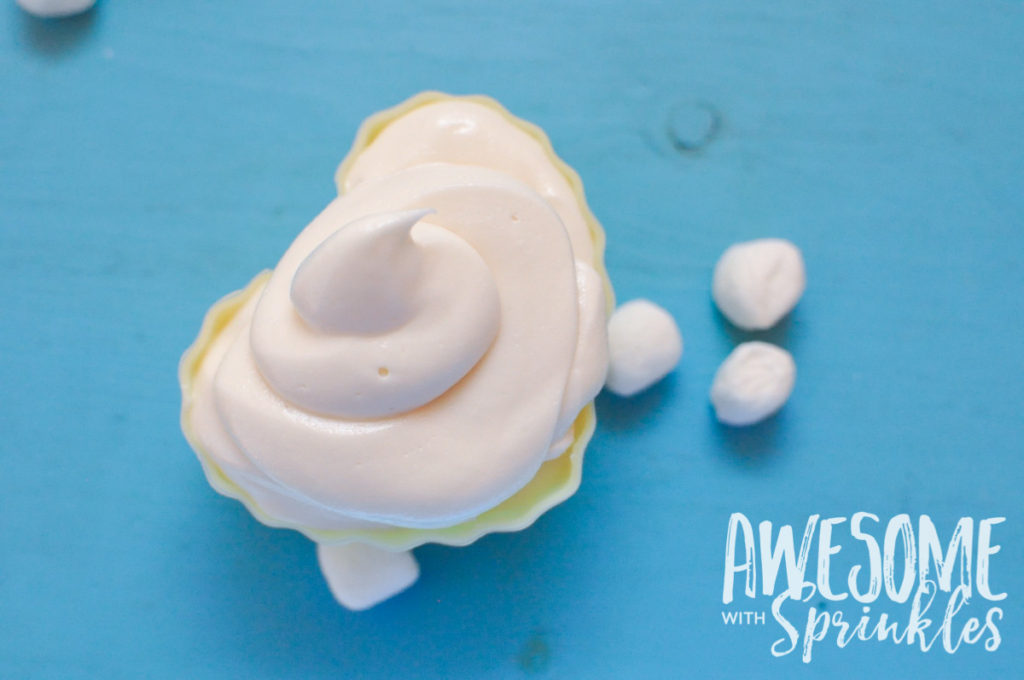 That's it! See, I told you it was easy. 😉