Happy almost Christmas y'all! I don't know about you but this week… I am going to need a GALLON of eggnog. Do you like eggnog? I know that people tend to love it or leave it. I love a good eggnog with a little sprinkle of cinnamon and a generous splash of vanilla whiskey. Mmm-mmm-mmm.
Whether or not you like the drink, I am pretty certain you are going to like this dessert. This easy no-bake eggnog cheesecake is sweet, creamy, yummy and EASY!
Oh and the best part… no-bake!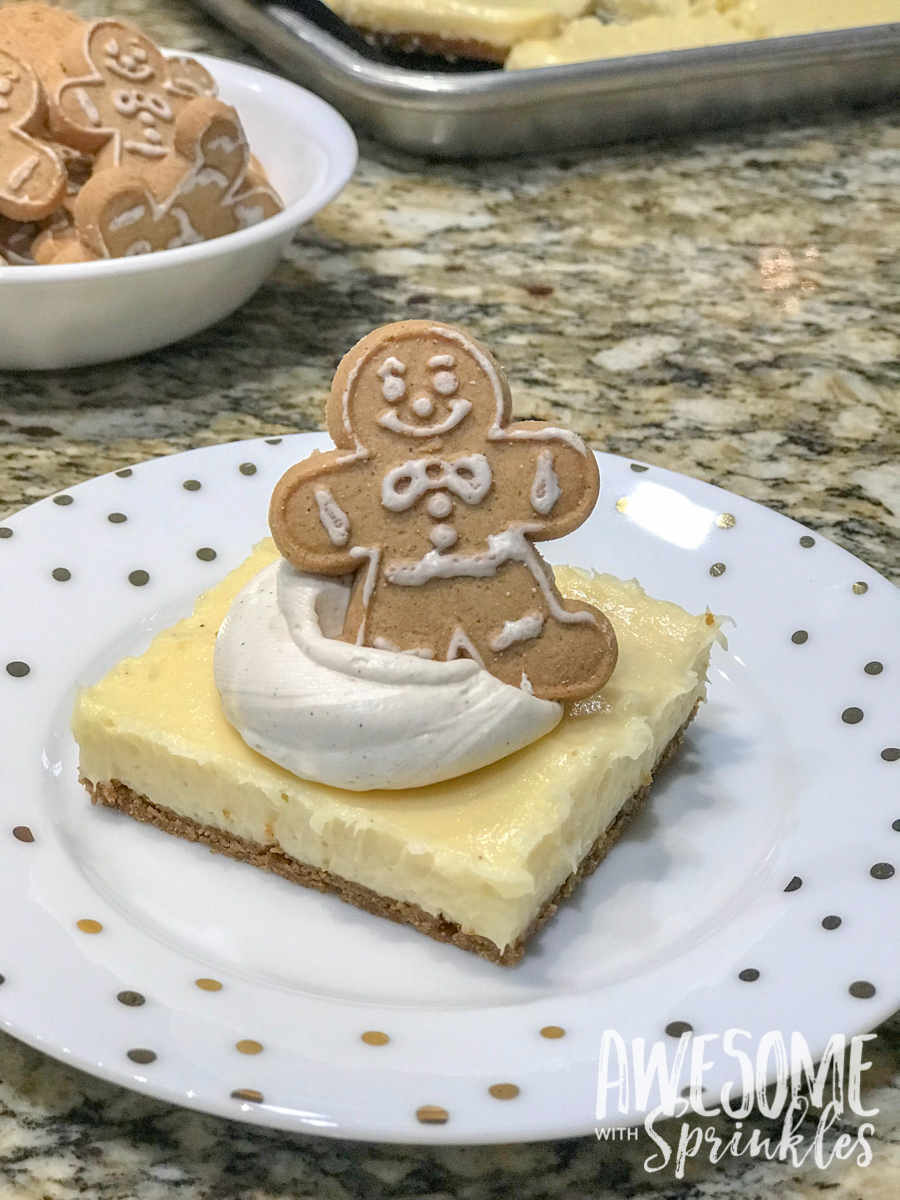 During the winter my oven works overtime, especially during the holidays with all the cookie making! Sometimes it's nice to give the baking a break or just to have dessert ready ahead of time. This dessert is perfect for such occasions.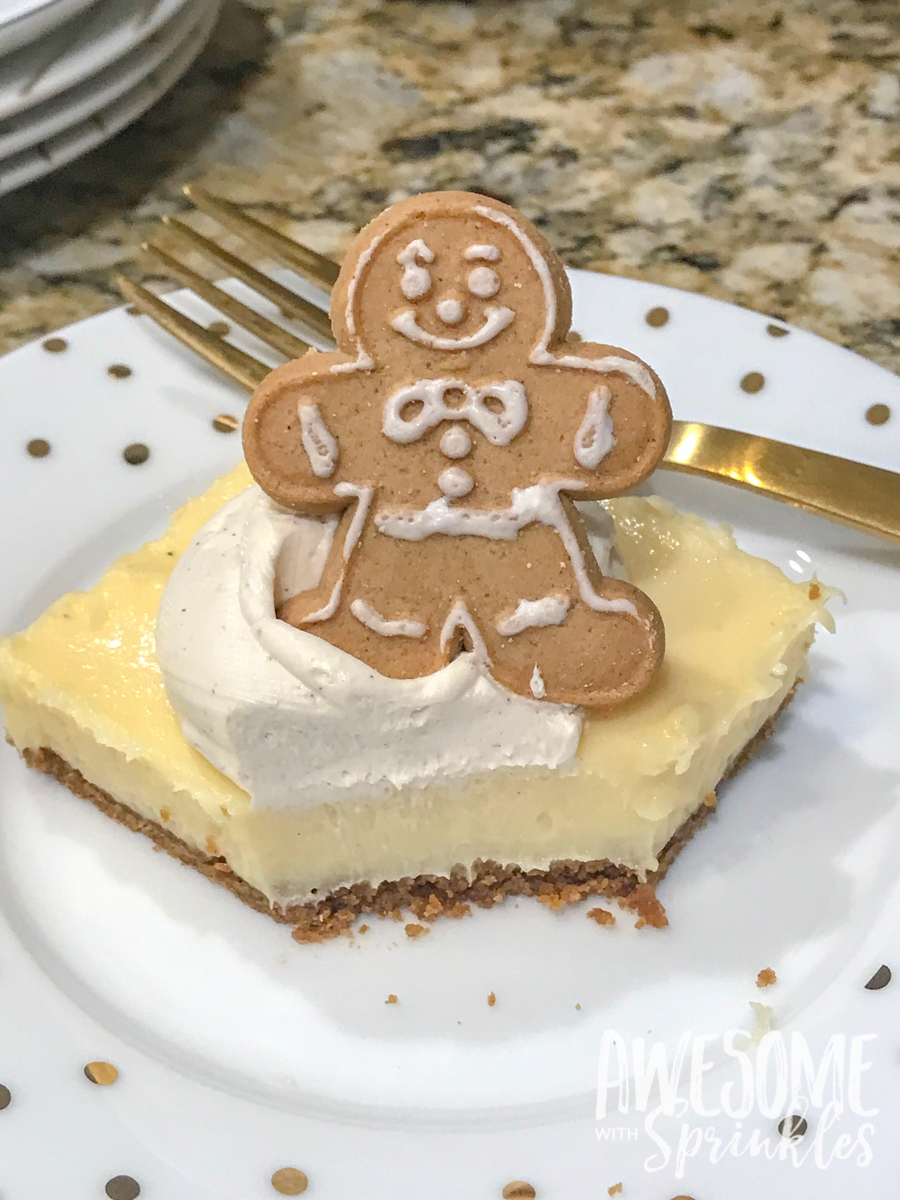 We were having some friends over for dinner and I had really been craving cheesecake but just didn't have the time to make my favorite cheesecake with all the running around and holiday shopping that needed to be done. Amazon can only get me so far…for now (waiting on you, Amazon Fresh).
I've been digging on this eggnog all month. It comes from local dairy, Danzeisen Dairy in Phoenix. Cool right? So while restocking at the grocery store and thinking about what I was going to do for dessert that night, it hit me – sub milk for eggnog in a pudding cheesecake. Yas.
And you guys, it worked beautifully! This no-bake eggnog cheesecake really hit the spot. The gingersnap crust is full of spiced goodness and is the perfect base for the sweet cheesecake filling. The eggnog adds extra creaminess and the cinnamon is just enough to bring a perfect holiday touch. Top with a sassy gingerbread cookie and voila!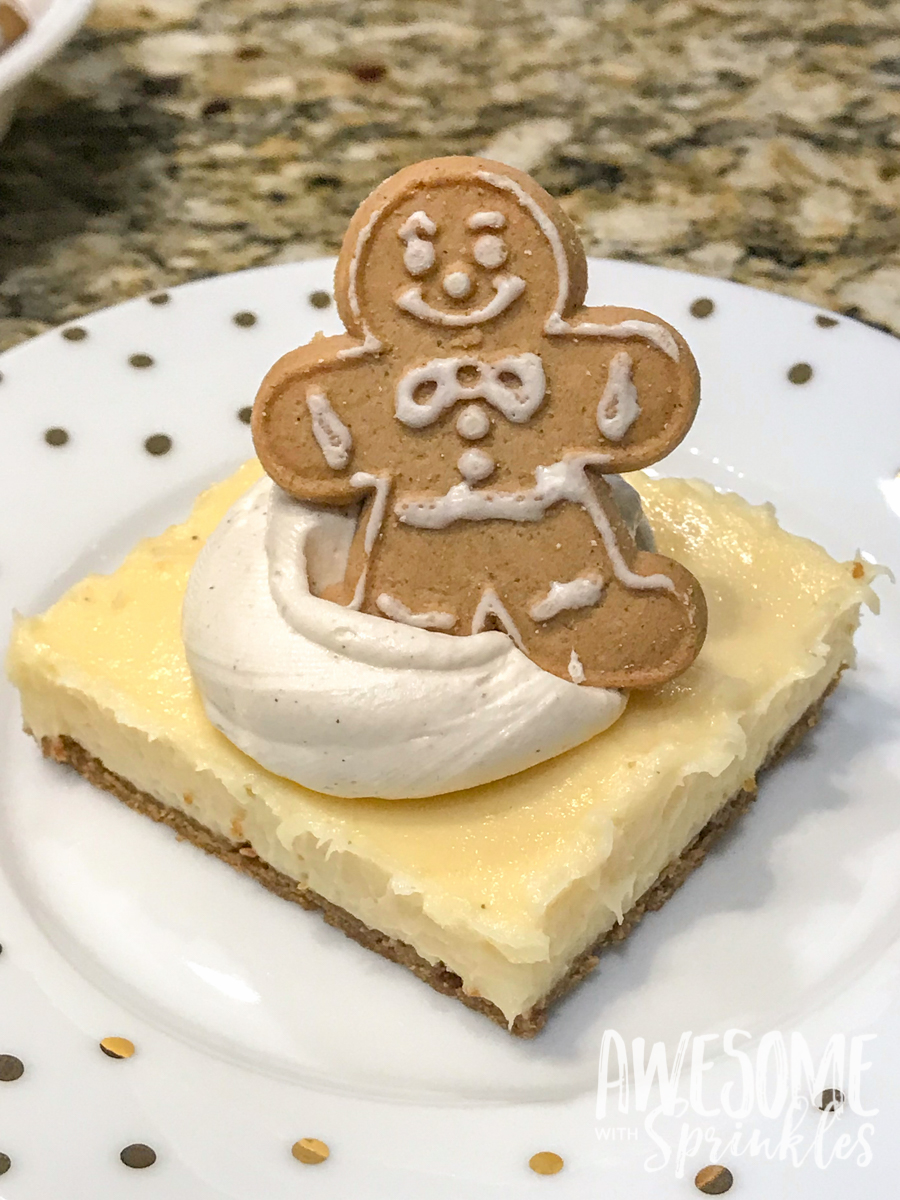 I mean seriously. Can we just take a moment to talk about the shade that this sassy eyebrowed cookie is throwing?
I dunno what they were thinking when they made this cookie mold but damn – those eyebrows are ON POINT.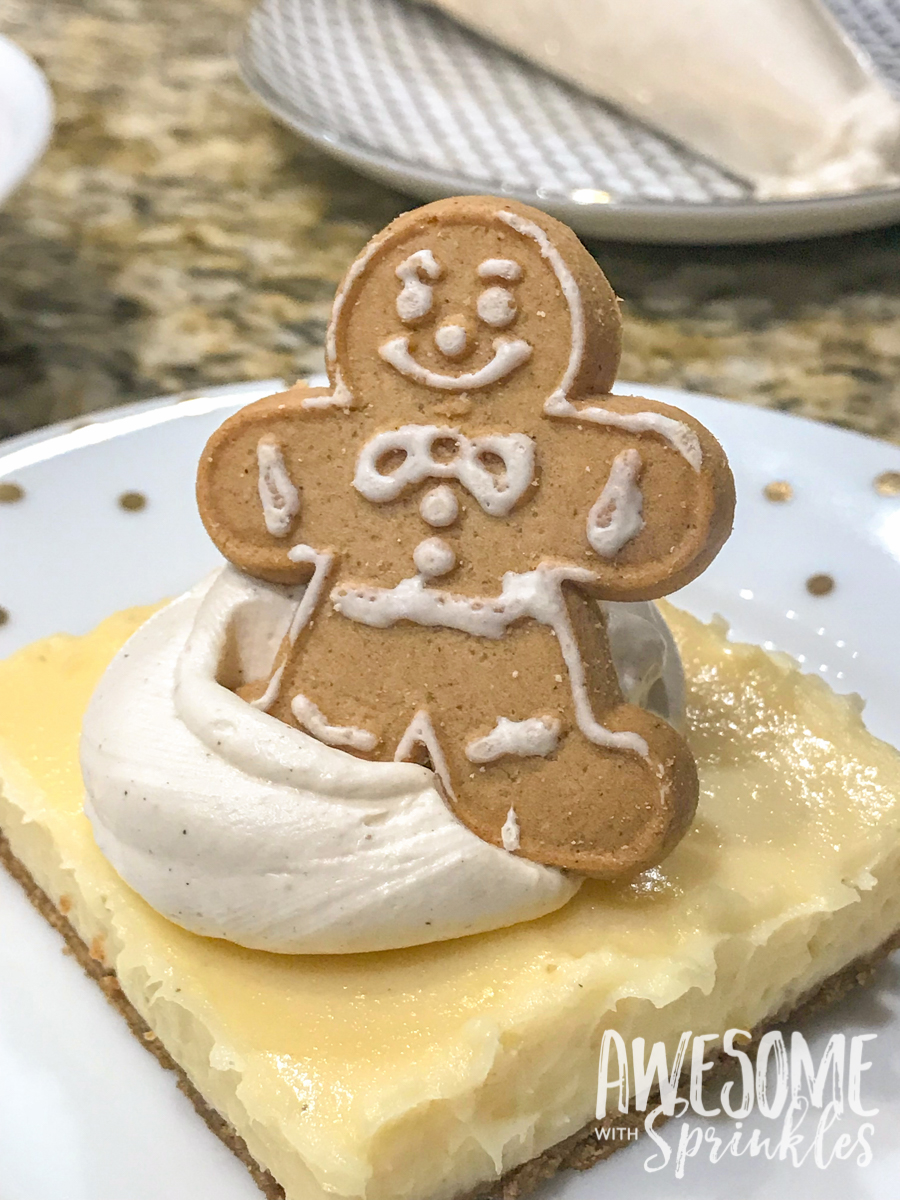 What's less on point are these photos which really don't do it justice. The photos are a little meh as I was shooting inside, at night, without a light kit. All signs point to "NOPE". But did I mention it's the weekend before Christmas and I was running around all day? Yeah. Oh and also, it gets dark at like 2pm these days (okay so maybe I am exaggerating, but only by a few hours).
Anyway, perfect lighting or no, I just had to take a few snaps before we ate it all up!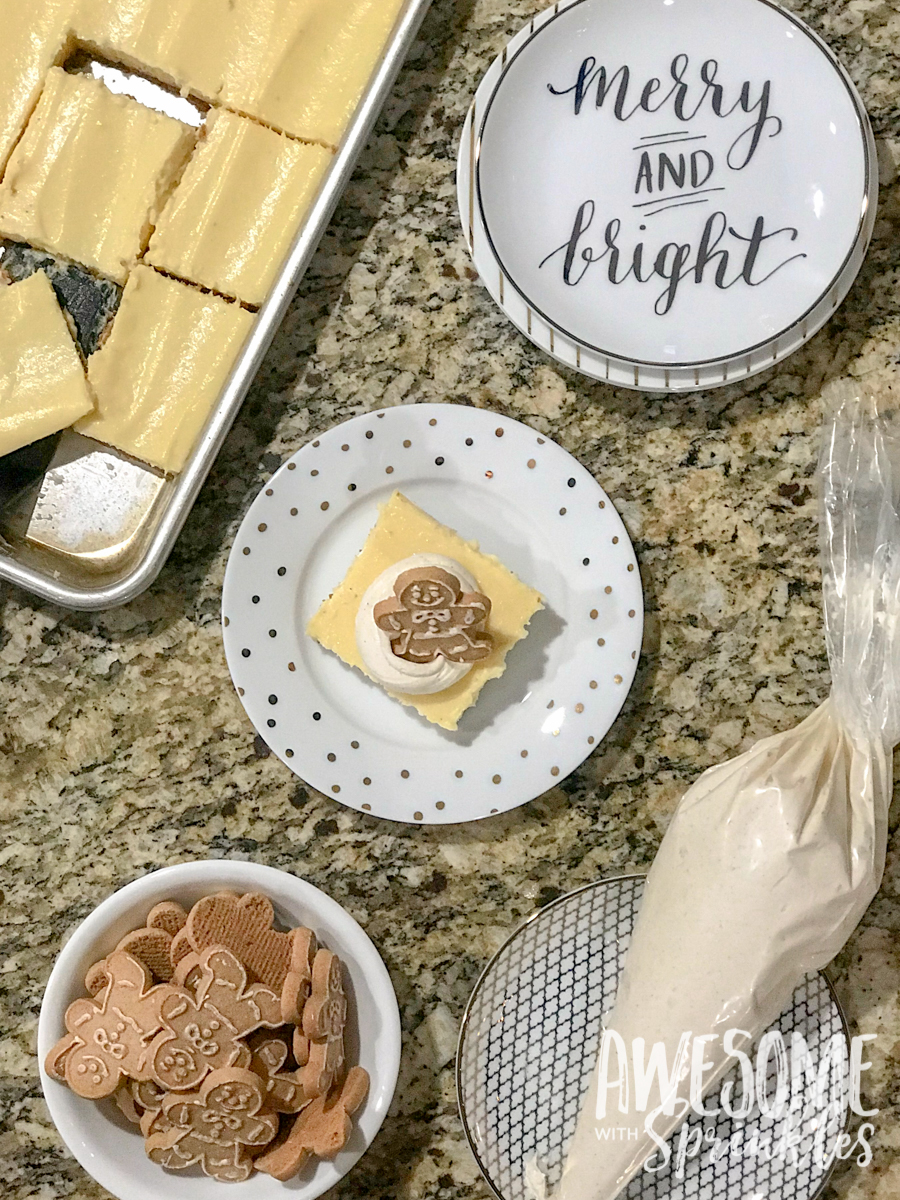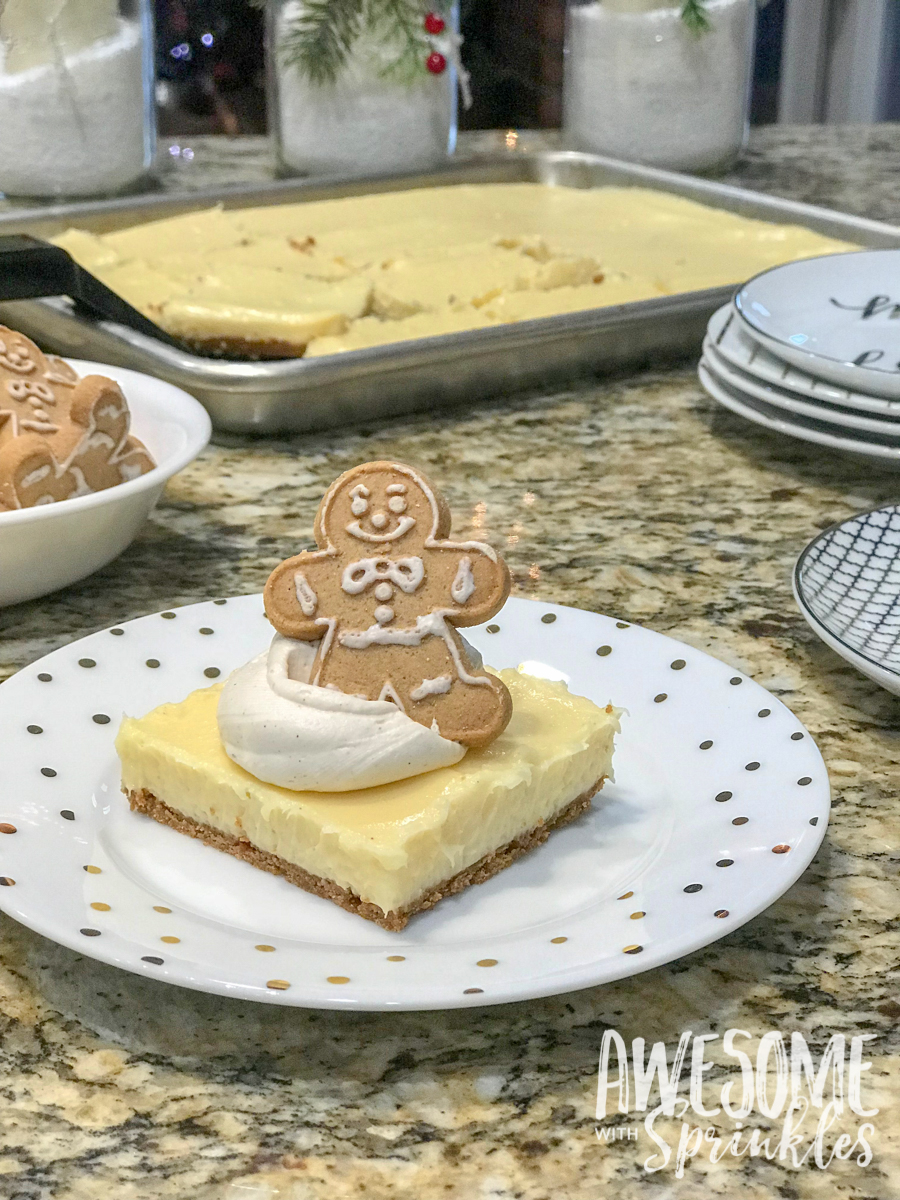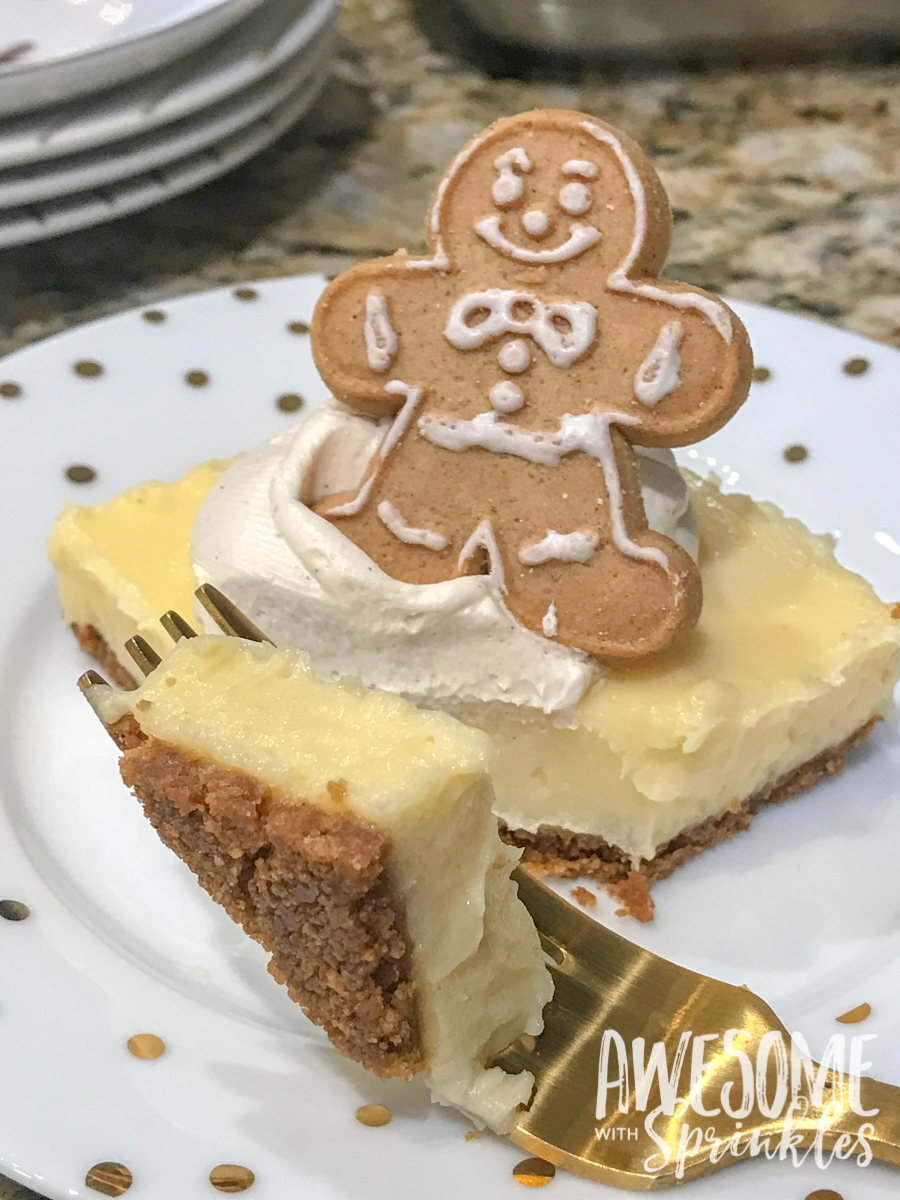 Which we totally did, and it was so tasty!
Put this on your must make list this holiday and free up your oven for that fat ham, rack of lamb, turkey, turducken or tofurkey that you'll be baking!

Eeeeeeep! I still can't believe that the holidays are just a week away! I hope that YOU have all your holiday shopping done! I do (mostly)! Now I just need to spend a few hours watching holiday movies and wrapping things! My FAVE holiday tradition!
Happy no-baking, my little elves! 😉