St. Paddy's Day is nearly upon us and as every Irish American (or Wannabe-Irish American) will tell you it's all about the Gargle and Gold!
Translation: Booze and Glitter
And let me tell you, these shimmery Butterscotch "Liquid Luck" Jelly Shots deliver on both accounts! They are perfect for Irish party-goers and Harry Potter nerds alike! ?
This idea was inspired by these cute AF little shot glasses that I picked up from the Target dollar spot. They totally reminded me of Harry Potter and when he wins the Felix Felicis potion – aka Liquid Luck!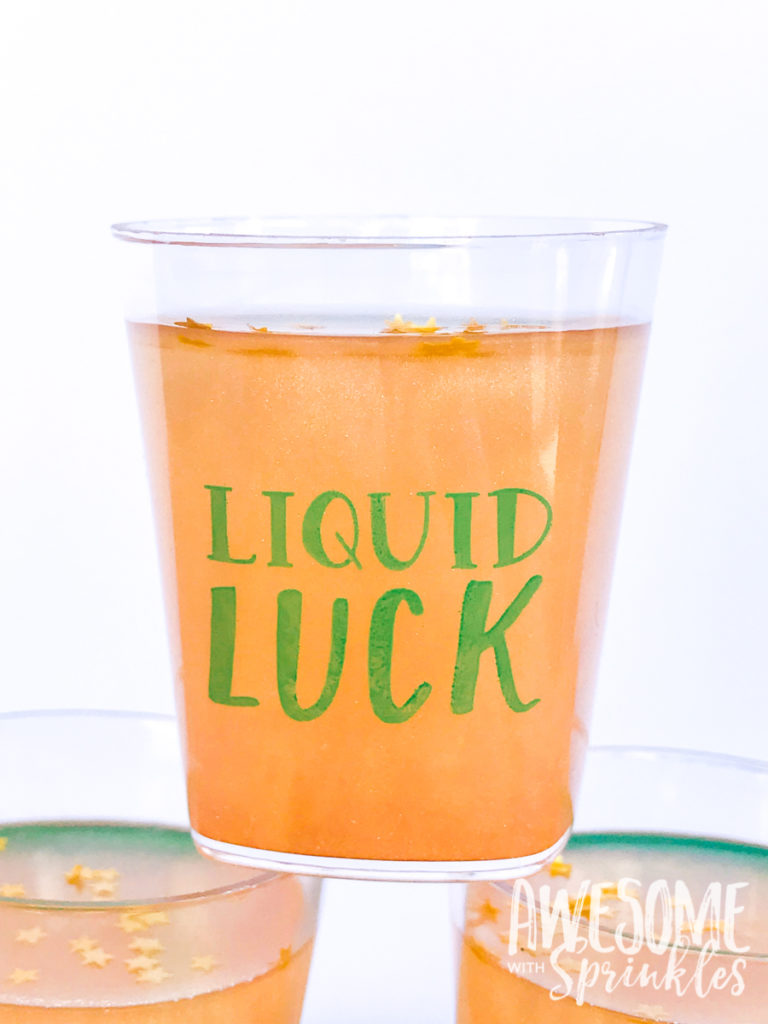 Can't find these cute shot glasses for yourself? Don't worry your pretty little head, lassie. All you need is a sharpie and (a friend with) legible handwriting and you can DIY your own! ?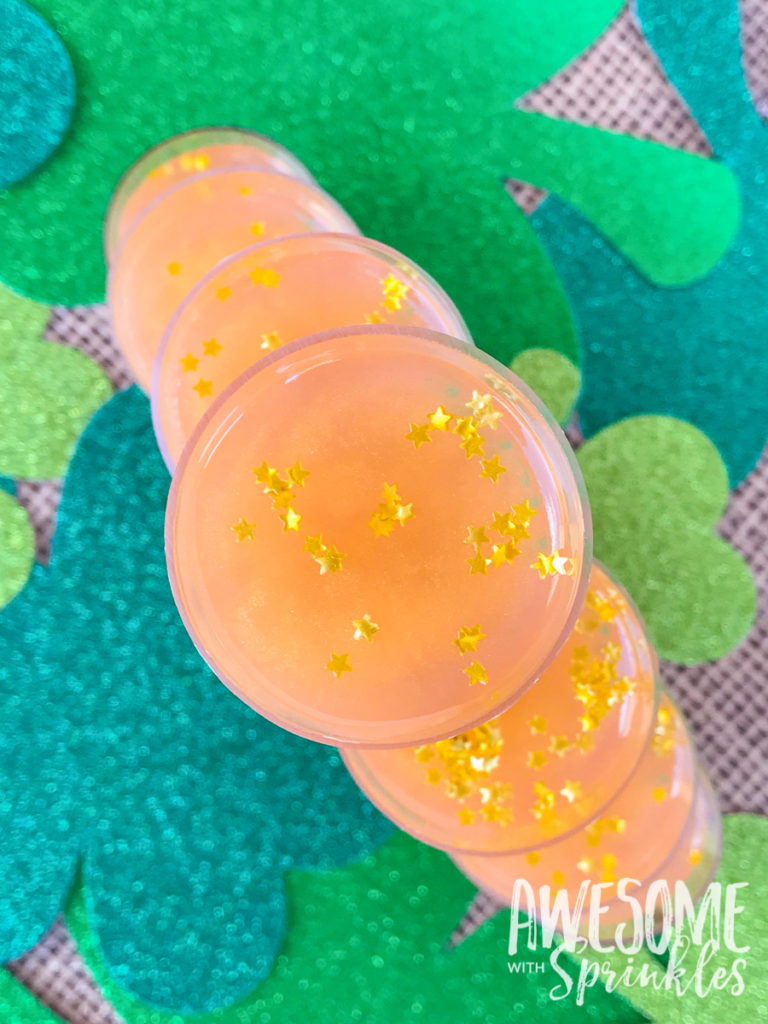 These little cups of golden goodness are packed with butterscotch flavor and a boozy punch. In fact, since I use unflavored gelatin powder, most of their flavor comes from the booze and a little bit of cream soda! So you want to make sure that you are using really good flavored stuff!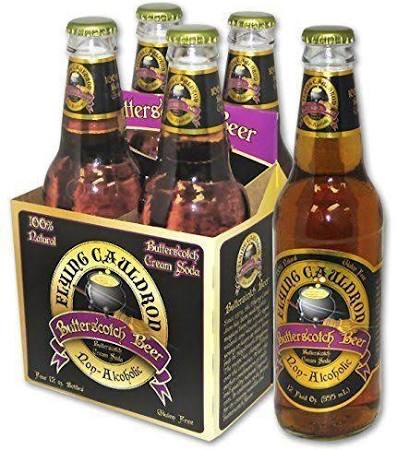 I used this yummy Flying Cauldron Butterscotch Beer as the base of my jelly shots. I found this in a novelty candy shop but a quick Google search will show there are several places you can purchase it online. It has a bold butterscotch flavor that really came through in the jelly shots.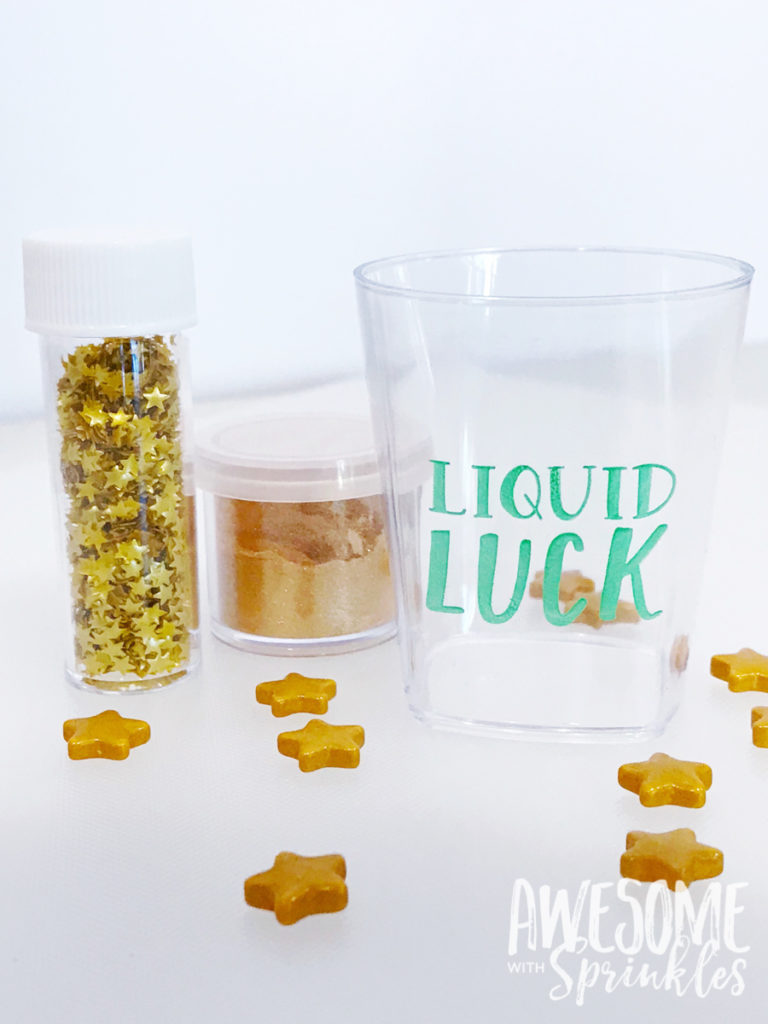 The key to making these jelly shots sparkle is edible dusting powder (aka luster dust). You can pick it up in most baking supply stores or on good ol' Amazon. It comes in a ridiculously tiny container but that's okay because you only need a pinch.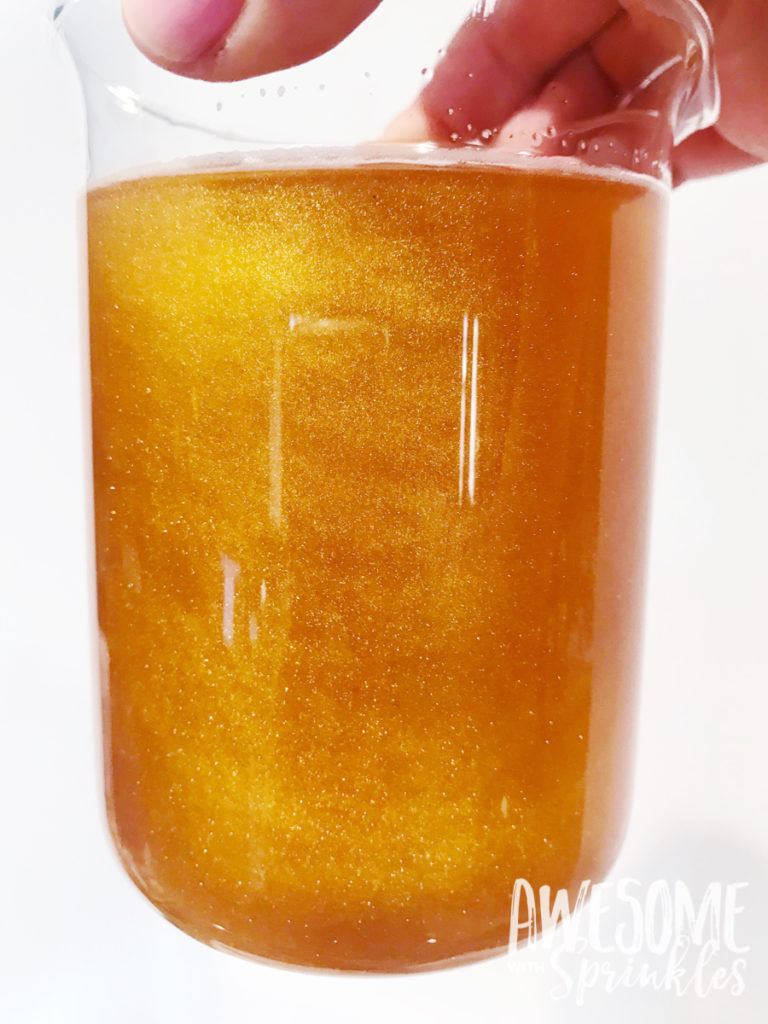 Like seriously. This is a little more than 2 cups of liquid with only 1/8 tsp of dusting powder. SO MUCH SHIMMER!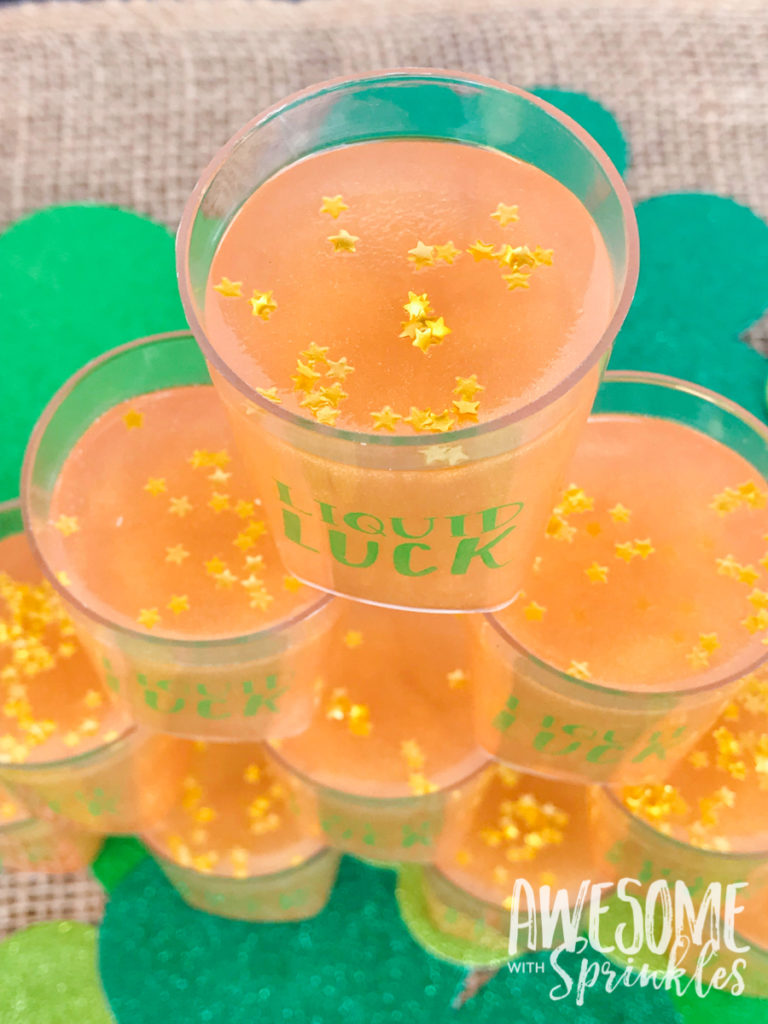 I also picked up these wee star sprinkles for a little extra shine on the top.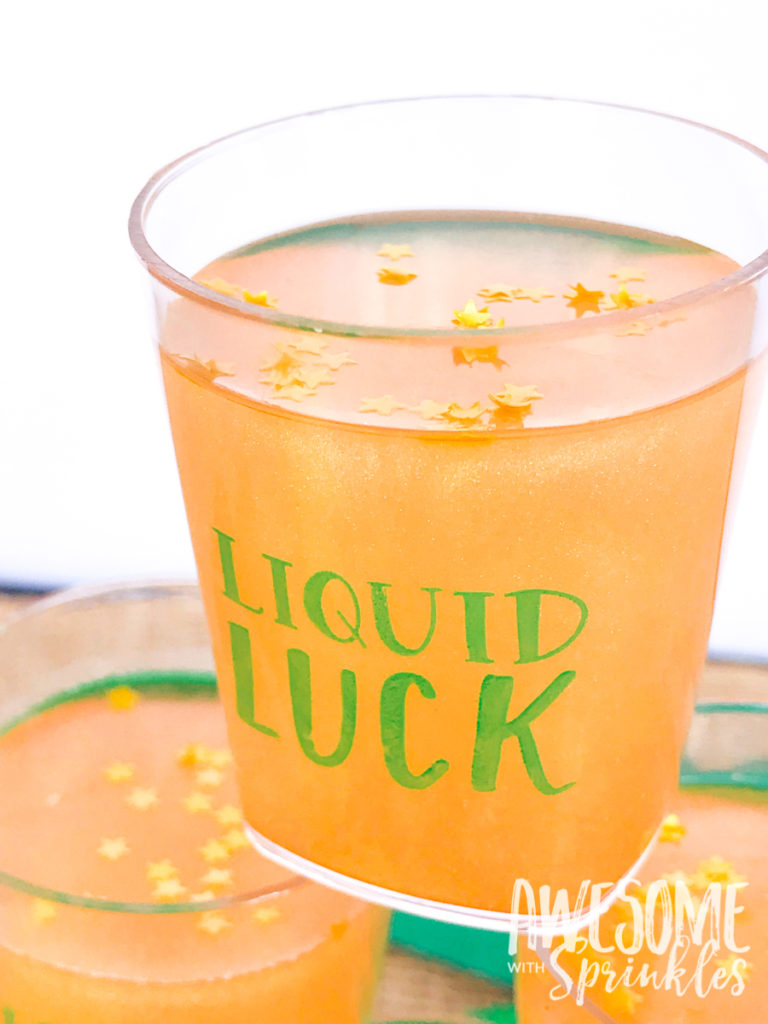 These shots are really beautiful and shimmery in person, but they are an incredible pain in the arse to photograph! They kind of look like orange soda in the snaps, but I promise they are gold colored IRL. Haha!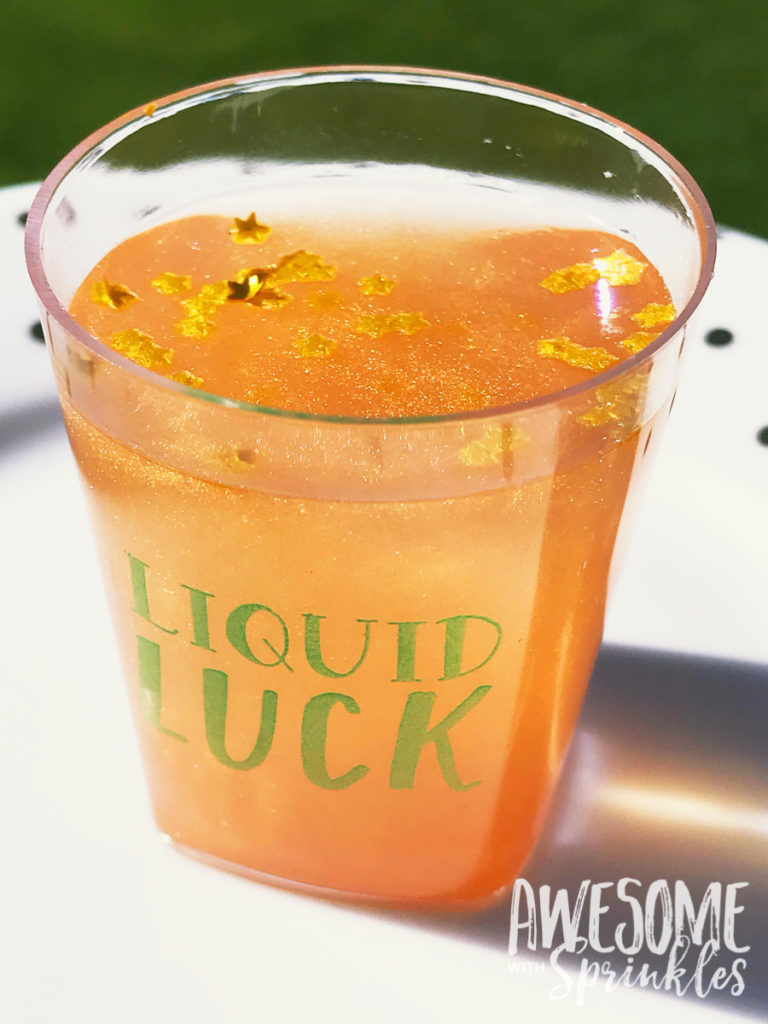 With the sunlight shining through it looks a little more golden. You can really see how shimmery it is all the way through!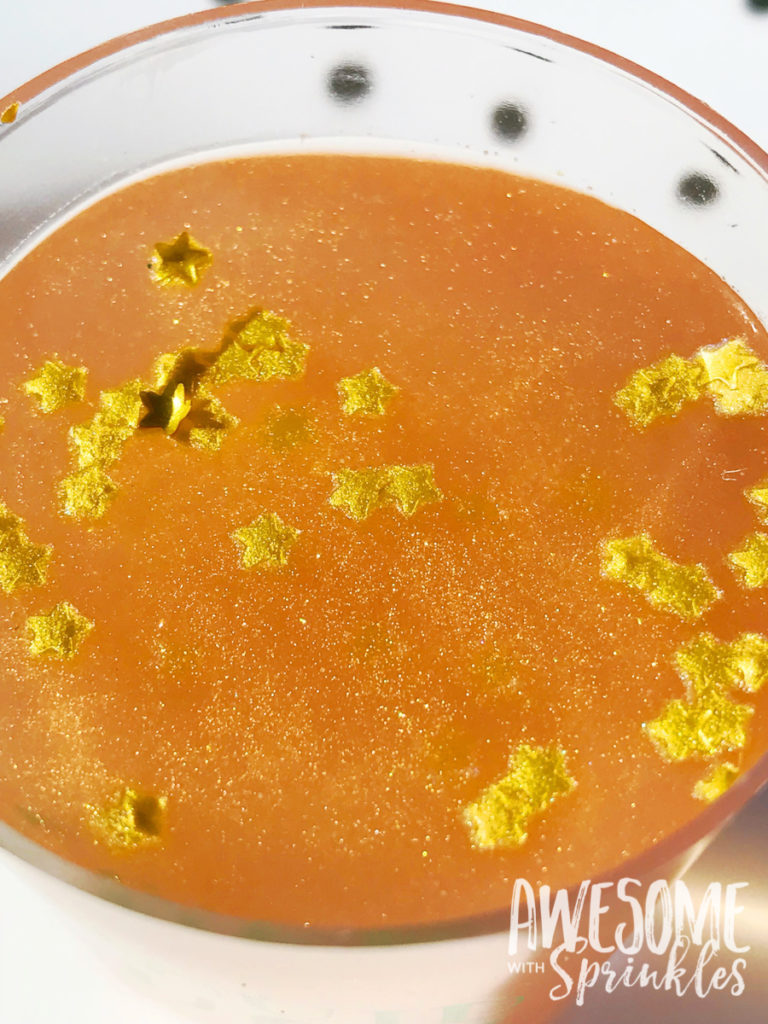 So pretty!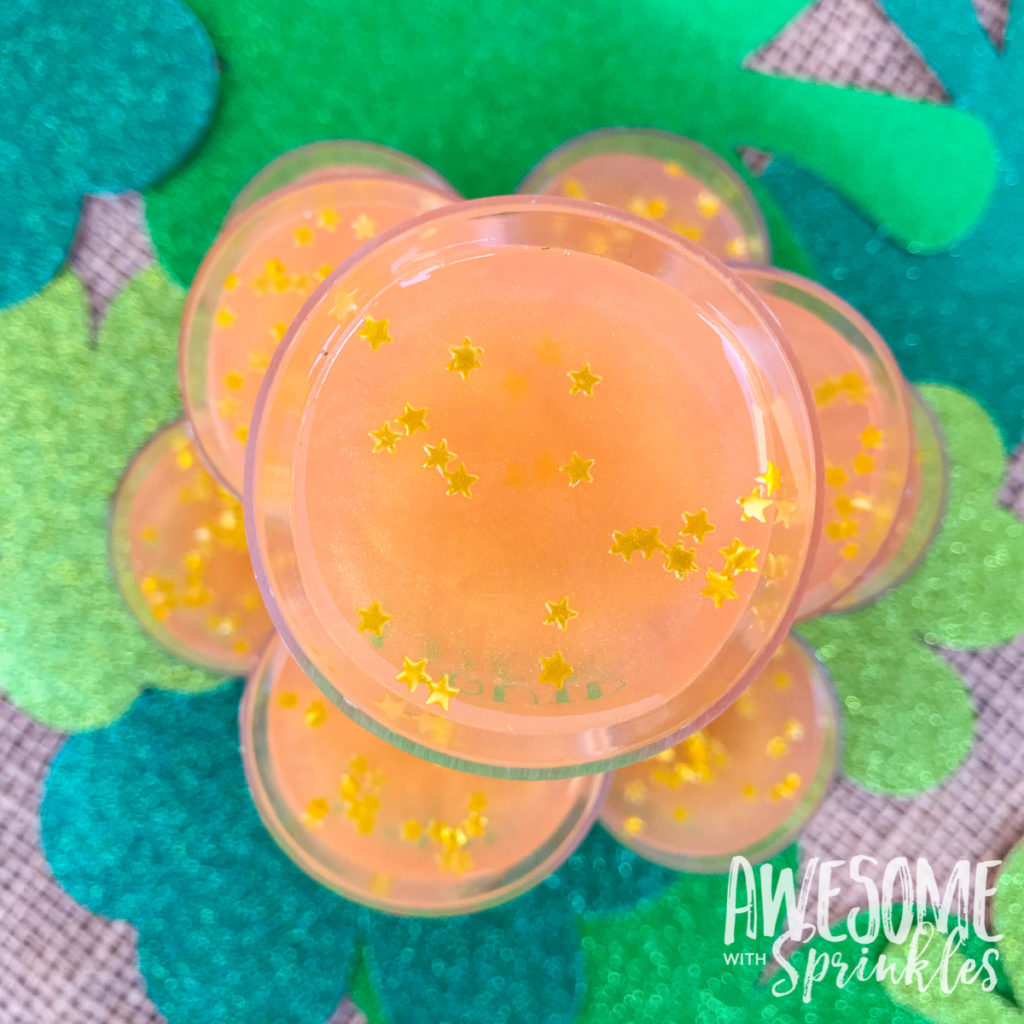 Happy St. Patrick's Day, friends. May the luck-o-the-Irish be with you!
Pin for Later: