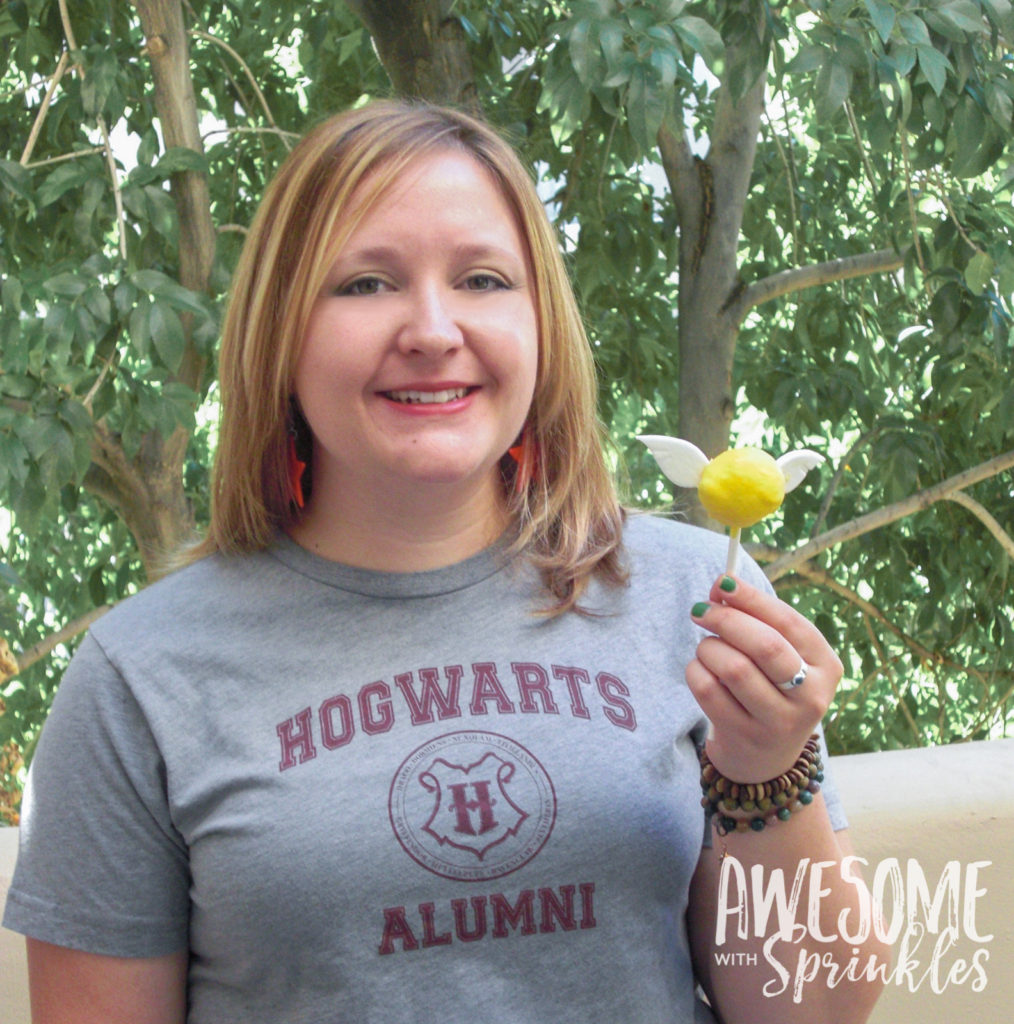 It is a HUGE understatement to say I was excited for Harry Potter and the Deathly Hallows Part 2. I bought my tickets month in advanced and had been squeeing each time a new interview or cast video trickled out to the interwebs as the days led up to this final moment in Harry Potter movie history. It didn't help that Harry Potter was ALL I worked on at work for a week either!
For years it has been tradition to attend the Harry Potter Midnight Premiere. Camping out in line at the theatre for 8 or more hours with a dozen of our HP loving friends, waiting to be among the first ones to see the latest movie in the Harry Potter legacy. For many of us, there is no other way to watch Harry Potter – it is the ultimate experience. The night was filled with bittersweet moments as we were all excited to see the final film, but saddened that ten years of movie-going, cos-playing, and line parties were all coming to an end (What on earth are we going to look forward too now!?). You can always feel the buzz in the air at a midnight premiere but this night the excitement was so thick you could taste it! What does excitement taste like? It tastes like butterbeer of course!
In short, it was going to be an EPIC night and I wanted to do something extra special and fun to celebrate. I wanted to try something new and my original thought was to make a treat from the HP books; pumpkin pasties, rock cakes, treacle tarts. But then in my Googling I came across this fabulous recipe for Golden Snitch Butterbeer Cakepops from AmyBites. They were PERFECT!
I'd never made cakepops before so this satisfied my desire to try something new. As a first timer the step-by-step instructions and photos were SO very helpful and my golden snitches came out picture perfect!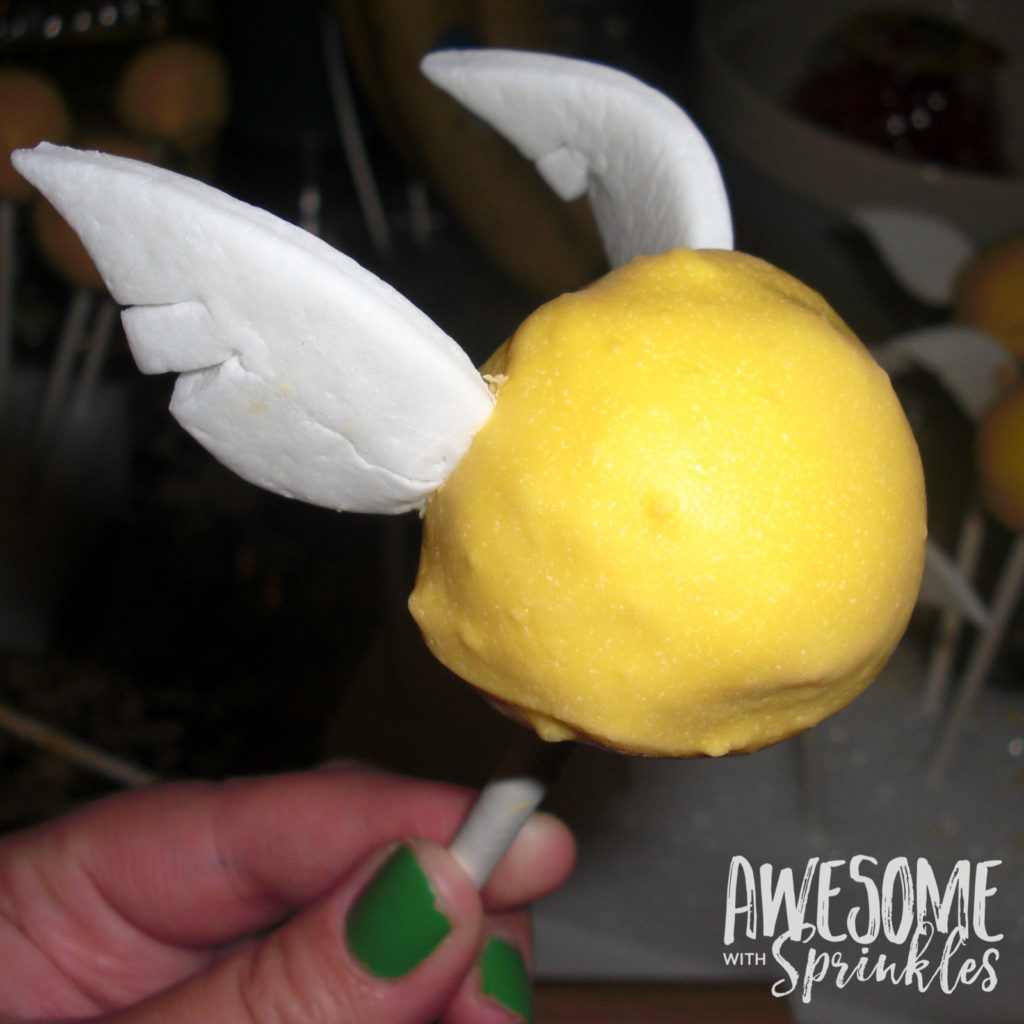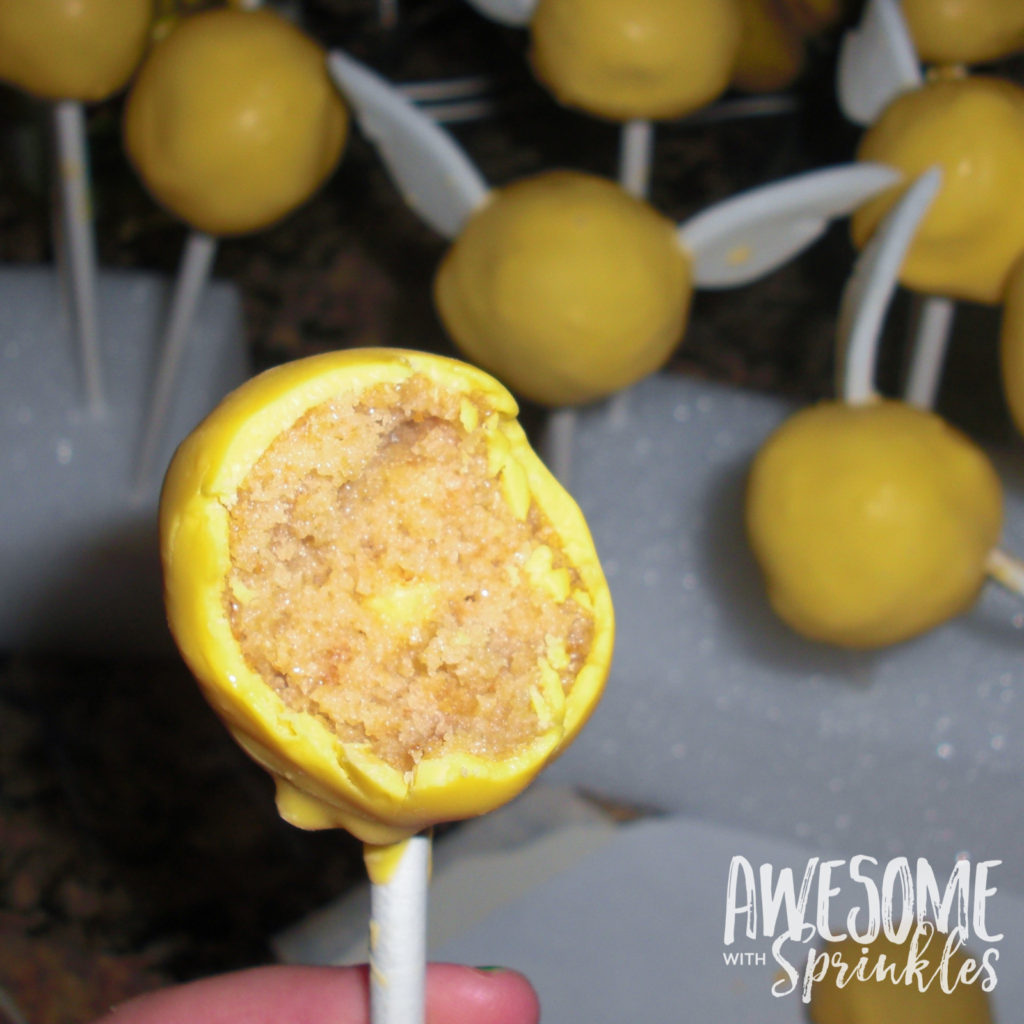 Just a note
Making cakepops can be a time consuming process. Making them for the first time is even more time consuming.
To cut down on the time it would take to cutout a bazillion little snitch wings, I used a leaf fondant cutter and used kitchen shears to cut the little slits for the feathers. *But keep a little bit of the candy melts to help adhere the wings since you won't be cutting longer stems to insert them.
Instead of gold dust, next time I want to try some editable gold spraypaint to really make the golden snitches shine!
I bagged them up with cute red ribbons and needless to say they were a HUGE hit at the line party. I even had strangers (well, not really strangers as everyone in a HP line party are friends of a sort 😉 ) in line asking if they could have one just to take pictures. And they were DELICIOUS! The butterbeer cake is so creamy, vanilla and buttery that it melts in your mouth. I will definitely be making this recipe again as the regular butterbeer cupcakes with butterscotch ganache. I am drooling just thinking about it!
Thanks again AmyBites for the fabulous recipes! =D