I've loved Nutella since the first taste, and I'll admit to having eaten it with a spoon, straight out of the jar. You know you've been there too. Don't judge.
And amongst our group of friends, the poo emoji means something entirely different – Little Nutella Kisses. ?????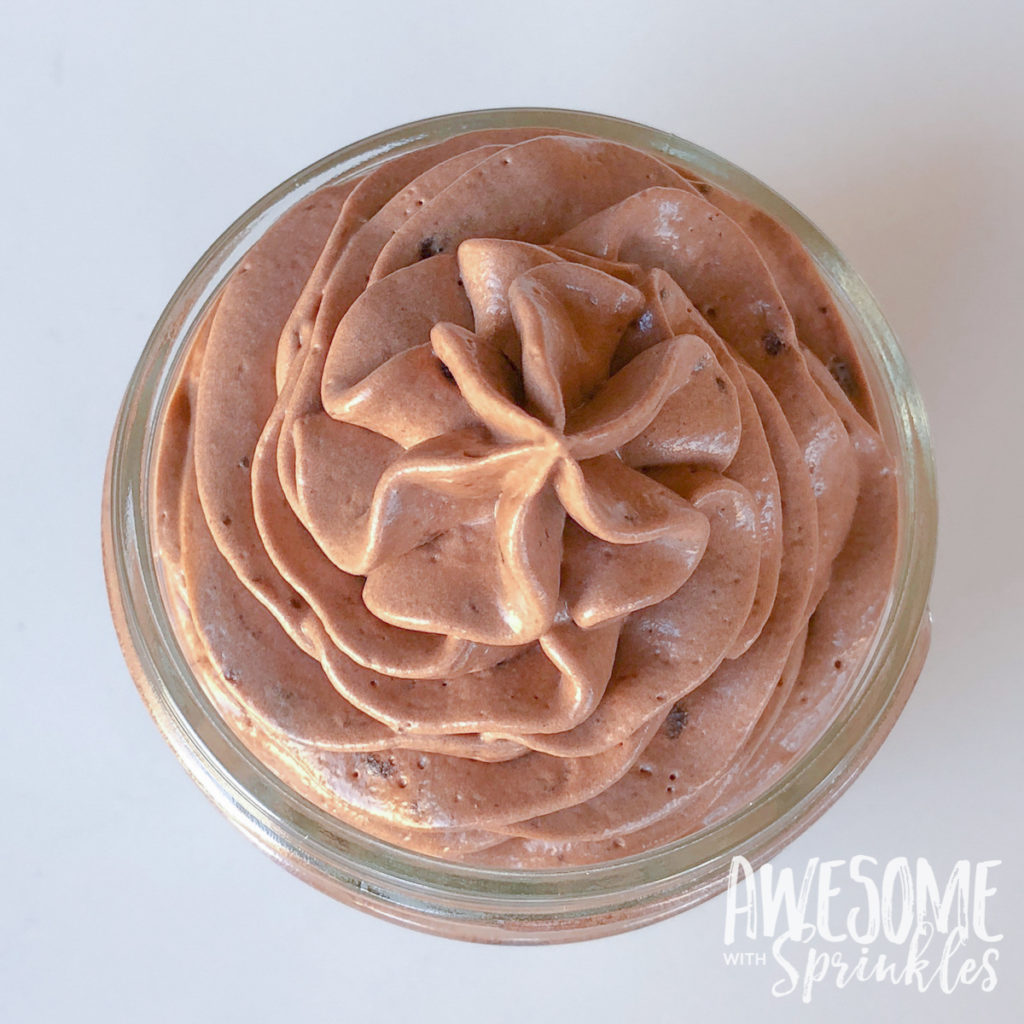 Several years ago, while perusing recipes on the inter-webs, I came across a recipe for a Nutella Brownie Mousse Trifle. Over the years the mousse from that recipe morphed into the delicious fluffy goodness you see before you.
What's the secret? Less Cool Whip. More Nutella. Always. More. Nutella.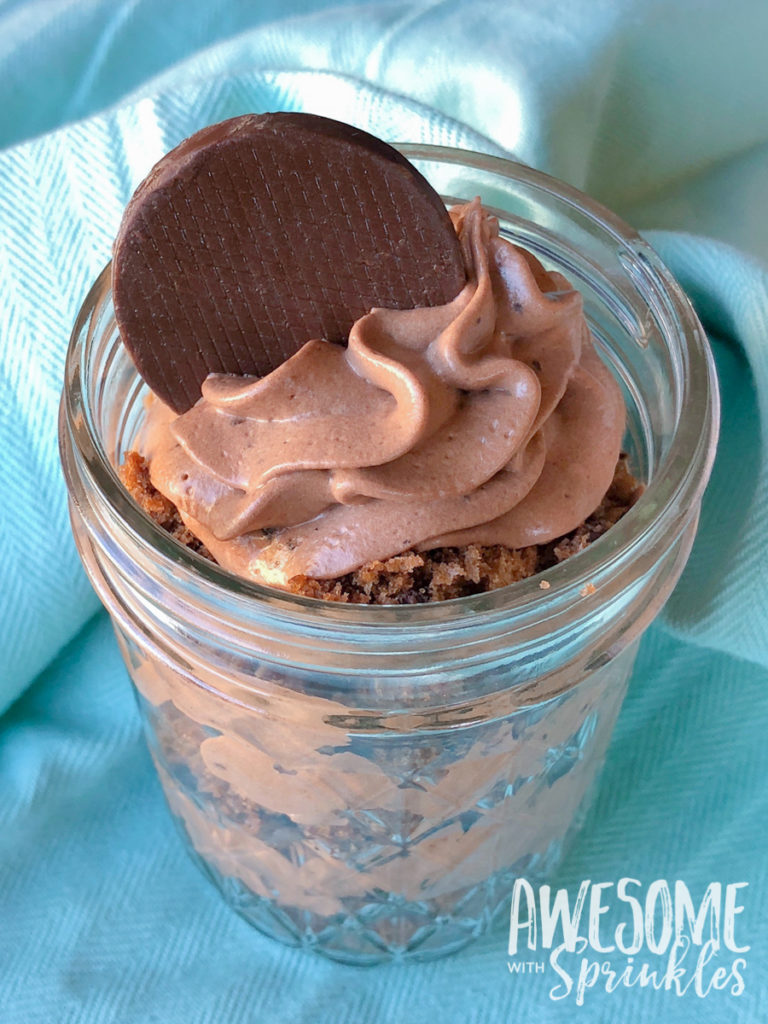 The best part of this recipe is that there are only 4 ingredients. Most of which I always have on hand. 1. Instant Chocolate Pudding mix. Because sometimes I have a Lorelai Gilmore sized chocolate craving. 2. Cool Whip. There's usually some in the freezer leftover from the holidays. 3. Milk. After some research (and reading the pudding box!), this needs to be made with regular cow's milk. The pudding doesn't set up if you use almond mix, for example. Who knew?! And 4. Nutella. No Costco trip is complete without a two-pack of the industrial size jars.
This means I'm always 5 minutes away from Nutella Mousse at any given time. And that's not something to be sad about.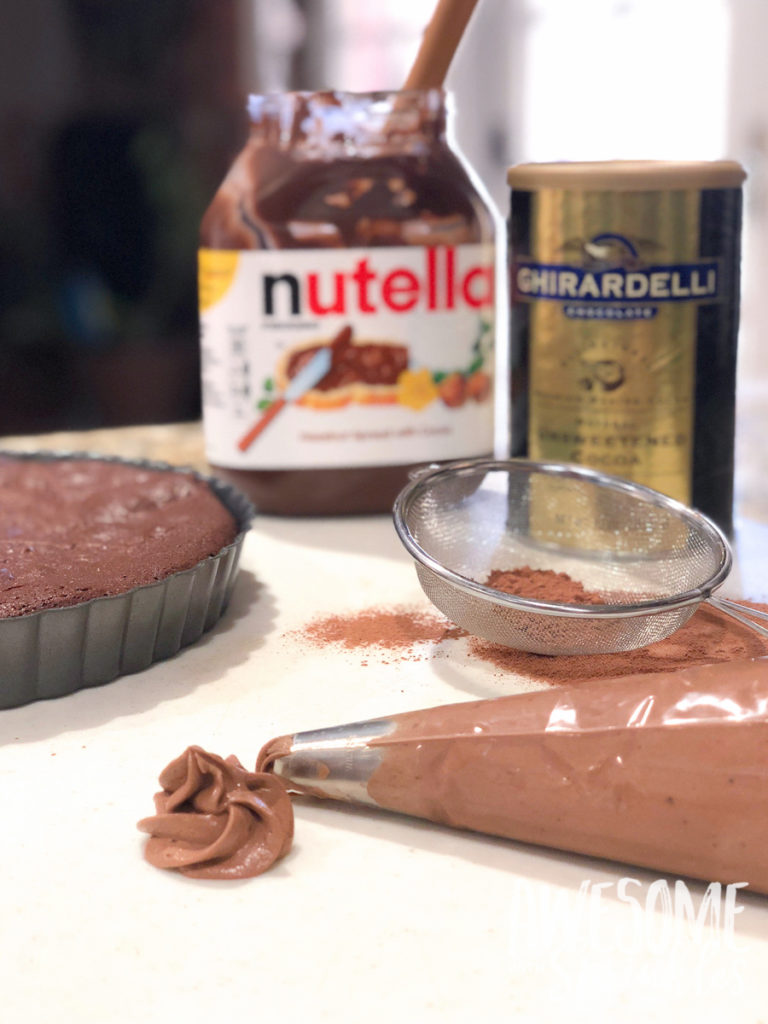 The first time I made this mousse, I was looking for a topping for a Flourless Chocolate Cake I made for family dinner. For those who know me, I'm pretty impatient, and I needed a recipe that would be fast and pretty hard to mess up. Because if someone can make something go wrong with a recipe, it's me. So I was pleasantly surprised when the mousse came out fluffy and smooth with little to no Heidi-Supervision. I felt like a gourmet pastry chef.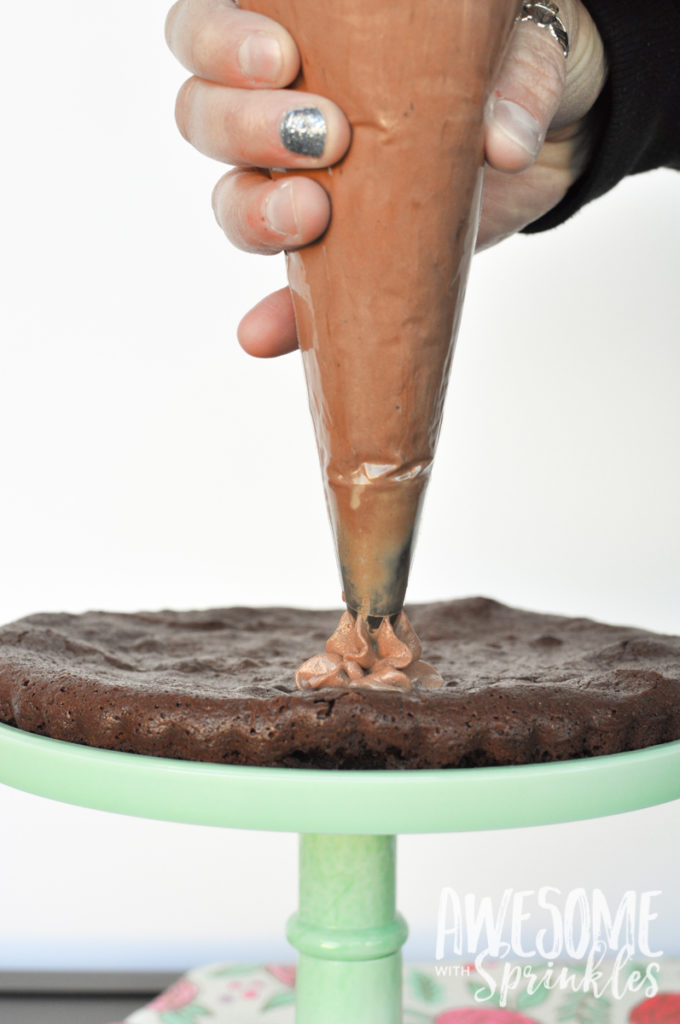 Tip: Taking the time to put the mousse in a piping bag, and piping the mousse onto your cake or into a custard cup instantly makes your dessert look more professional.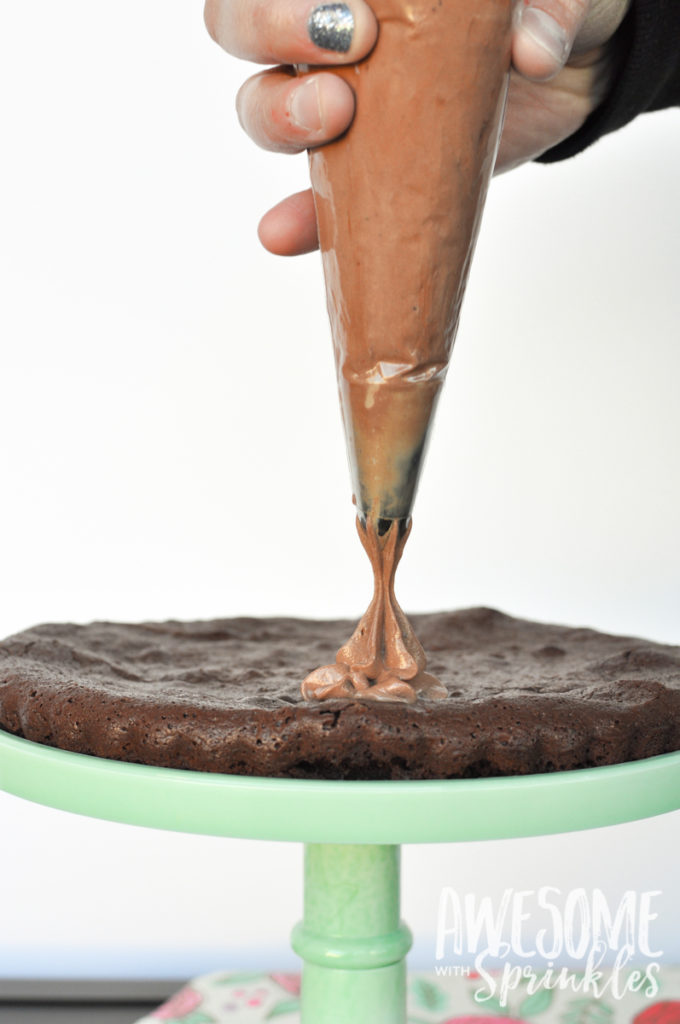 What's great is that you can put this mousse on just about anything. Or nothing. Spoon or pipe it into mini mason jars or custard cups to eat on its own. Top a cake or cupcakes, or a cream pie. Or make a layered dessert aka cake jars – alternating with crumbled cake and mousse.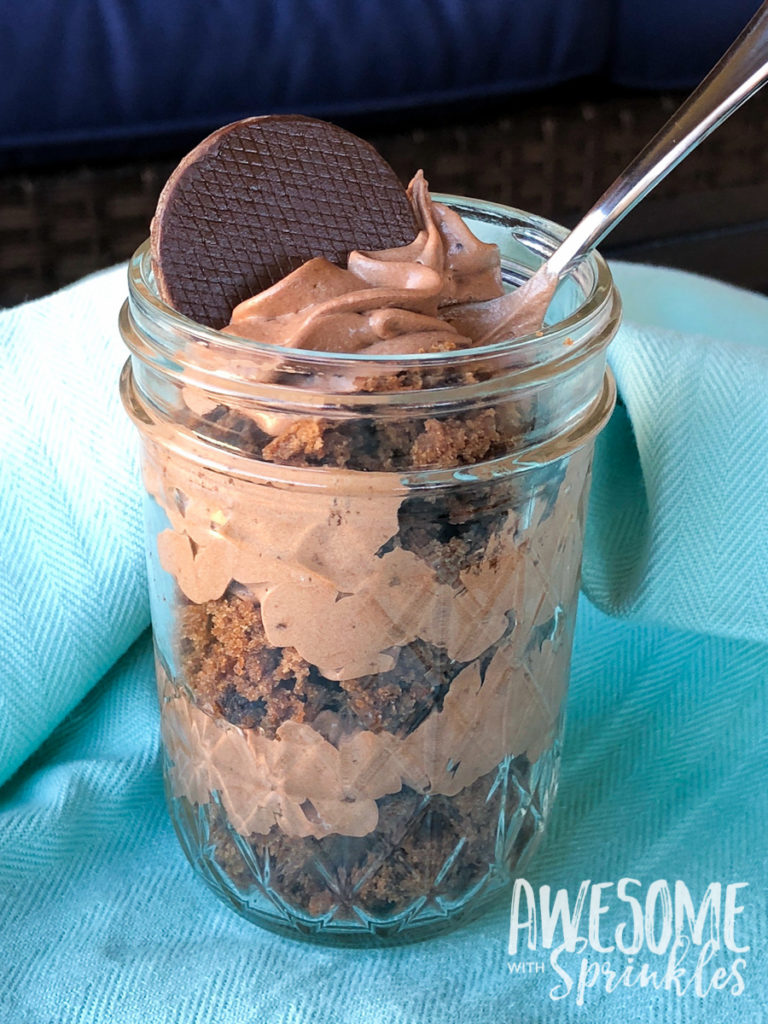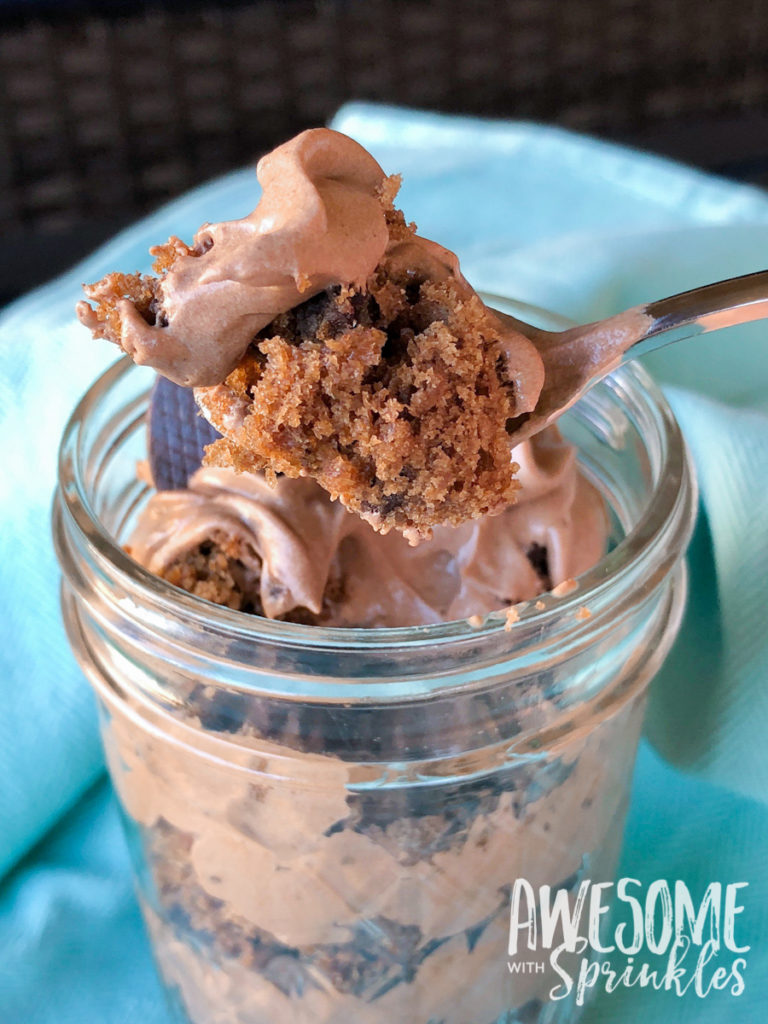 Now, this mousse is not dense. I would not suggest using it between layers of a cake. It just can't support the weight of the cake like buttercream. Ooooh Nutella Buttercream…there's an idea! I'll have to test that in the kitchen and get back to you.
Anyhoo…I strongly recommend refrigerating the mousse either in the piping bag or covered in the mixing bowl if you're not going to pipe it, for at least 1 hour. This allows the pudding to set and the mousse to firm up a bit so that it will keep it's shape when piped. My favorite for this is the star tip.
Tip: Make the mousse several days ahead of time and keep it in the fridge. It'll be ready to pull out for dessert at the last second. No last minute mess to worry about.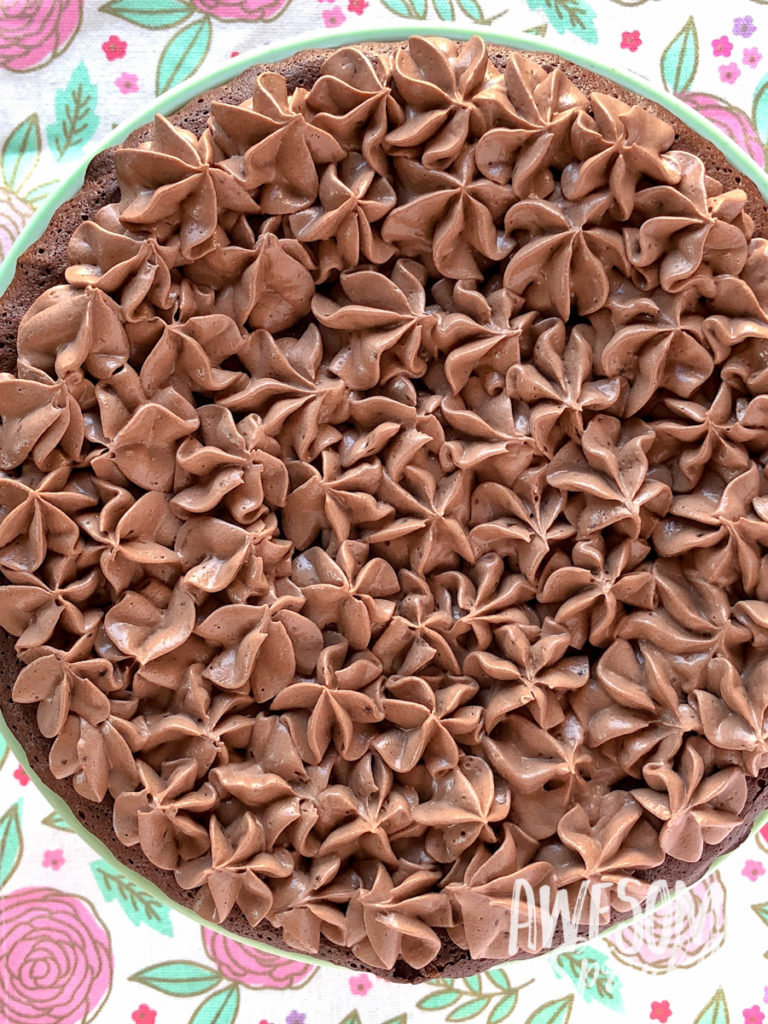 If I'm using the mousse as a cake topping, I will usually pipe the mousse right before serving to make sure the mousse doesn't fall or melt at room temperature. You can pipe it ahead of time and keep the whole thing in the fridge if it's easier. But it seriously takes under two minutes to pipe an 8-9″ cake. I start from the center and work my way out to make sure that first dollop of mousse is right in the middle, but if starting from the edge works best for you, that's ok too!
Mousse cups and cake jars can be made ahead of time and left in the fridge until it's time to devour them.

Pin for Later: