When it comes to recipes, less is more. Less time. Less ingredients. Less mess. It's all good in my opinion. I hate when a recipe calls for 25 ingredients, all of which can be found at no less than 5 specialty stores, after which you spend all day in the kitchen only to end up with a "meh" final product.
This Flourless Chocolate Cake recipe is none of that. It's "less" and I love it for that. Six ingredients. One bowl. No stand mixer required.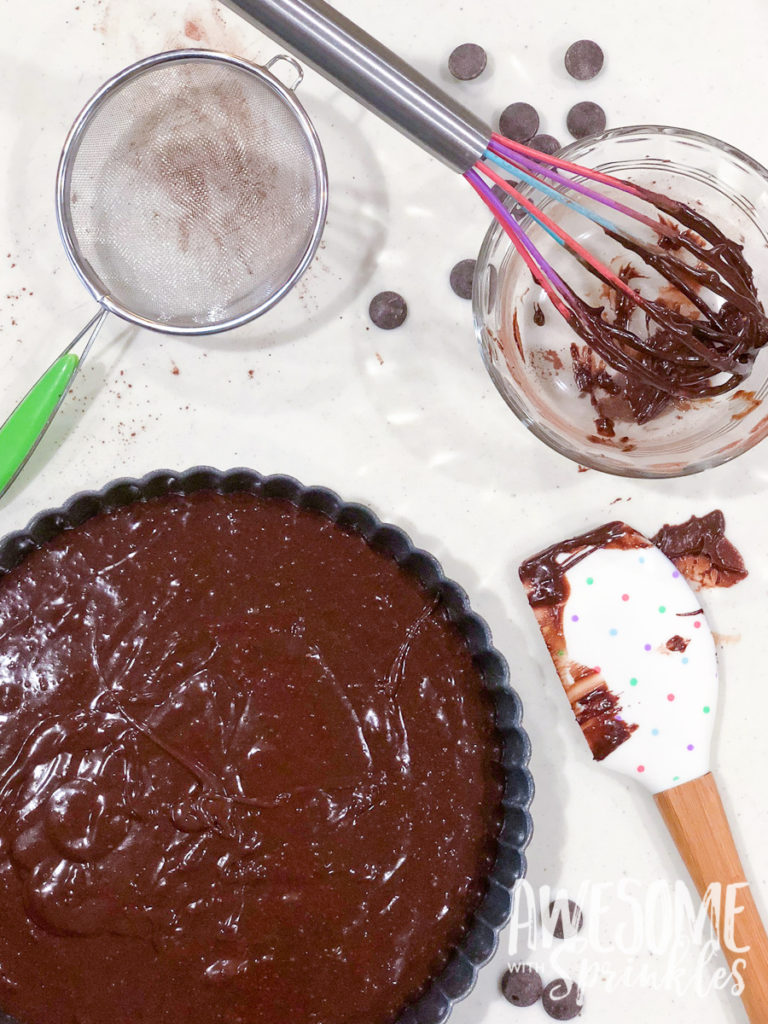 I wish I could take credit for this recipe, but it comes from a blog called A Dash of Sash, which doesn't exist anymore! This is why you should keep hard copies or save pdfs of your favorite recipes!!!! If I wasn't slightly old-school and still had a print out, this recipe would be lost to me. And I would be sad.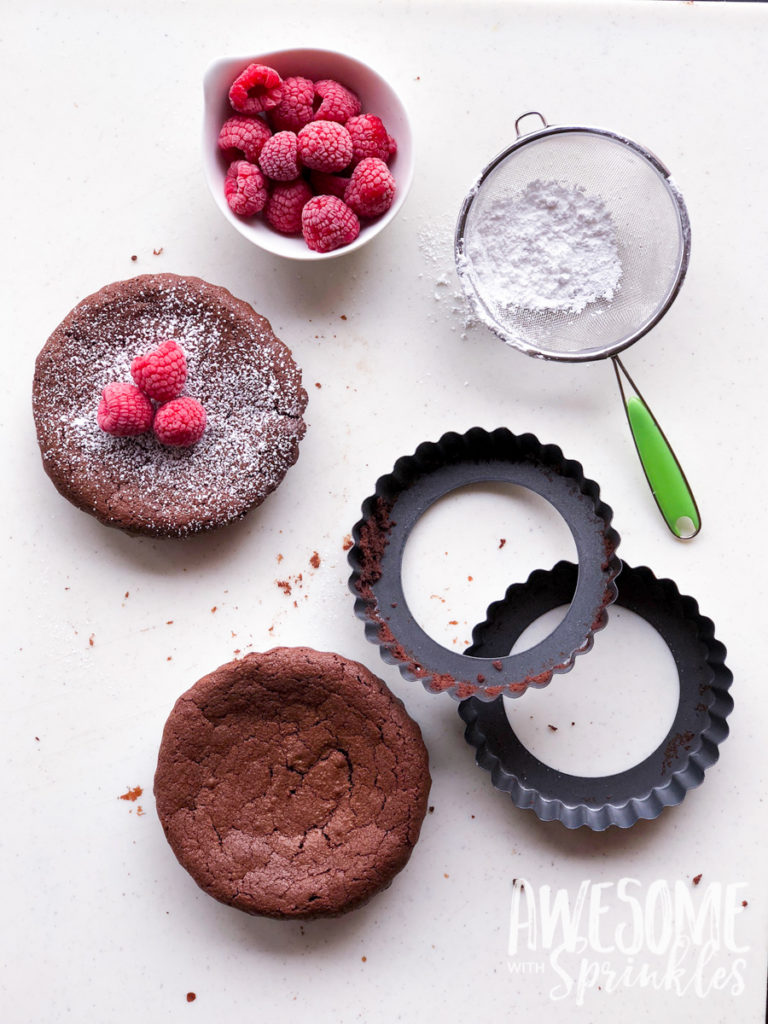 This was another Pinterest find or Google search. And every recipe I found for a flourless chocolate cake seemed too complicated. I have a history with burning chocolate and wanted to avoid melting chocolate if at all possible. Unfortunately, it wasn't, but I'm pretty sure this recipe is foolproof.
When I'm done, I'm like "Yeah, I made that. Be impressed by my Awesome baking skills!"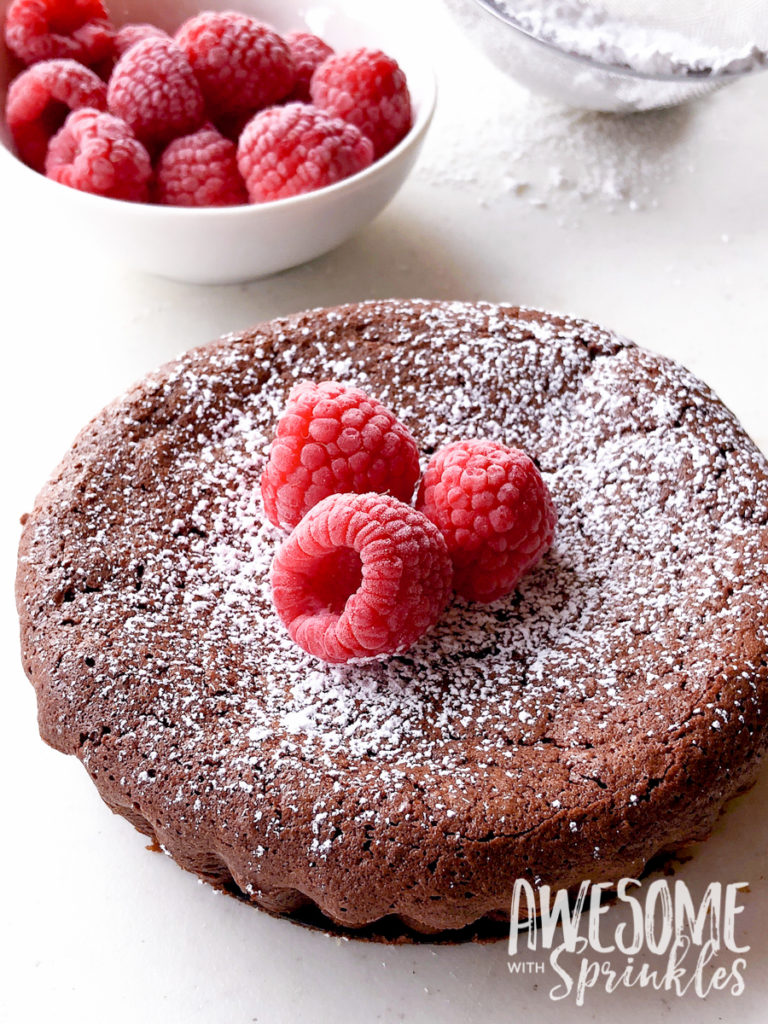 Because there are so few ingredients I try and use the best chocolate, cocoa powder, and vanilla I can find. We're not talking Barefoot Contessa level fancy here, but I do prefer Ghirardelli Bittersweet Chocolate Chips and Unsweetened Cocoa Powder. Luckily these can easily be found at the grocery store or Target.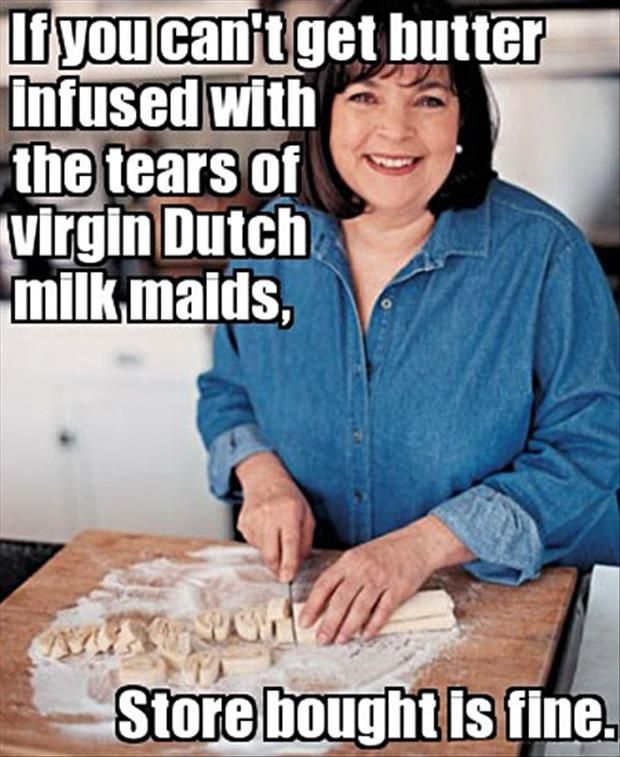 I take the time to slowly melt the butter and chocolate using a double boiler. This can also be done in the microwave, but I like to have more visibility into what's going on in the bowl so I don't burn the chocolate. [see chocolate burning phobia mentioned above]
If you don't have a double boiler you can accomplish the same thing using a small pot with about an inch or two of water, with a heat proof bowl, with the butter and chocolate, placed on top. Heat over medium-low heat. Water should simmer only, not boil.
This is also the only recipe I use a sifter for – to sift the cocoa powder into the batter. Did I mention I'm impatient? But since there is so little to this recipe, every step goes a long way to getting the perfect consistency and texture.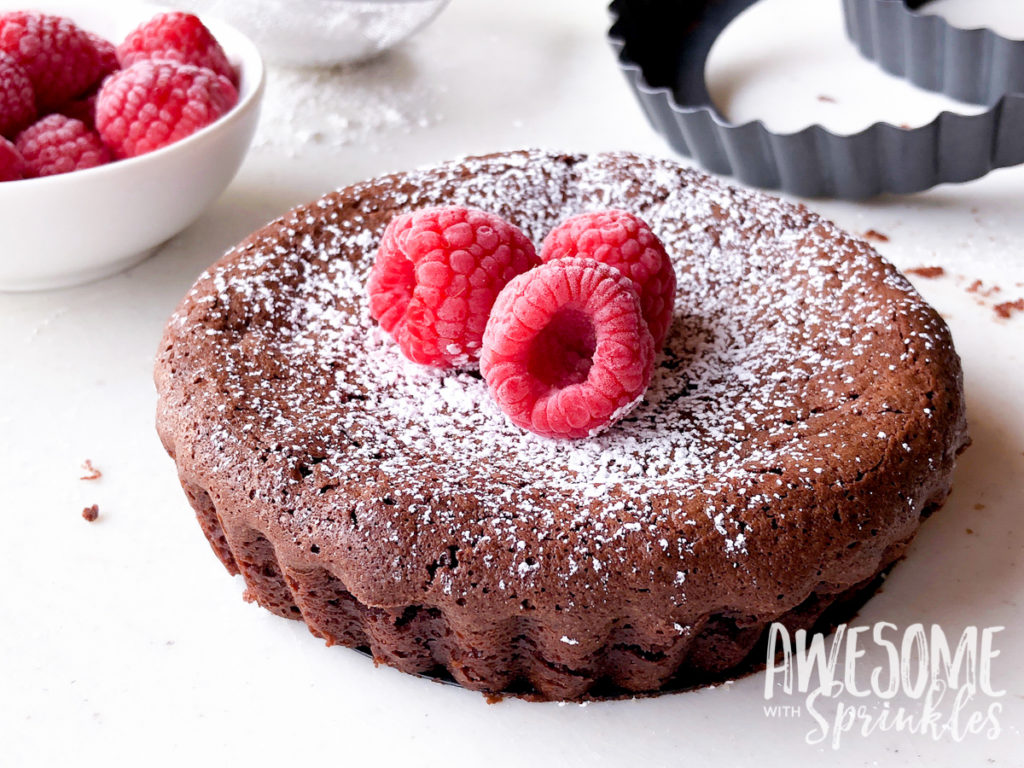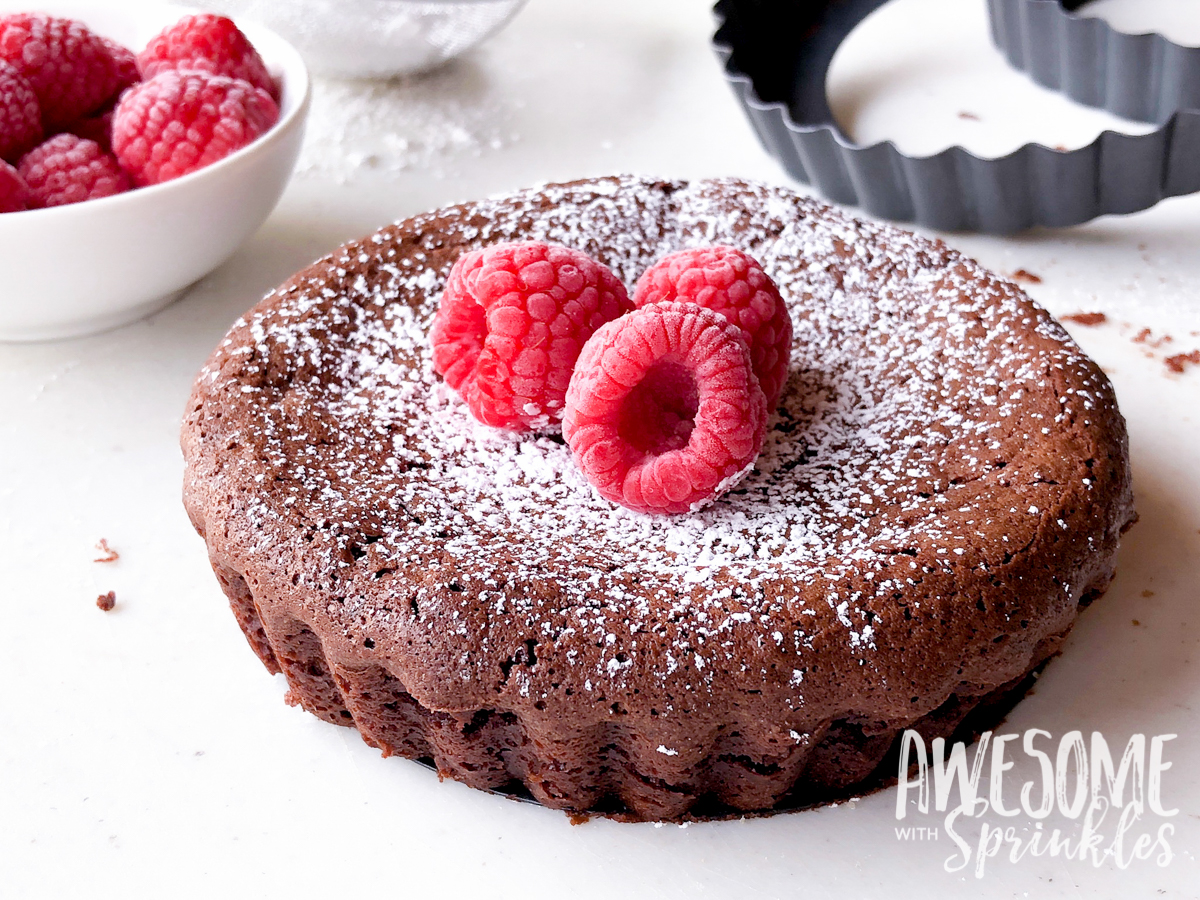 Typically I make 1 larger 8″ cake but when I'm feeling extra fancy I use these adorable quiche pans for personal desserts!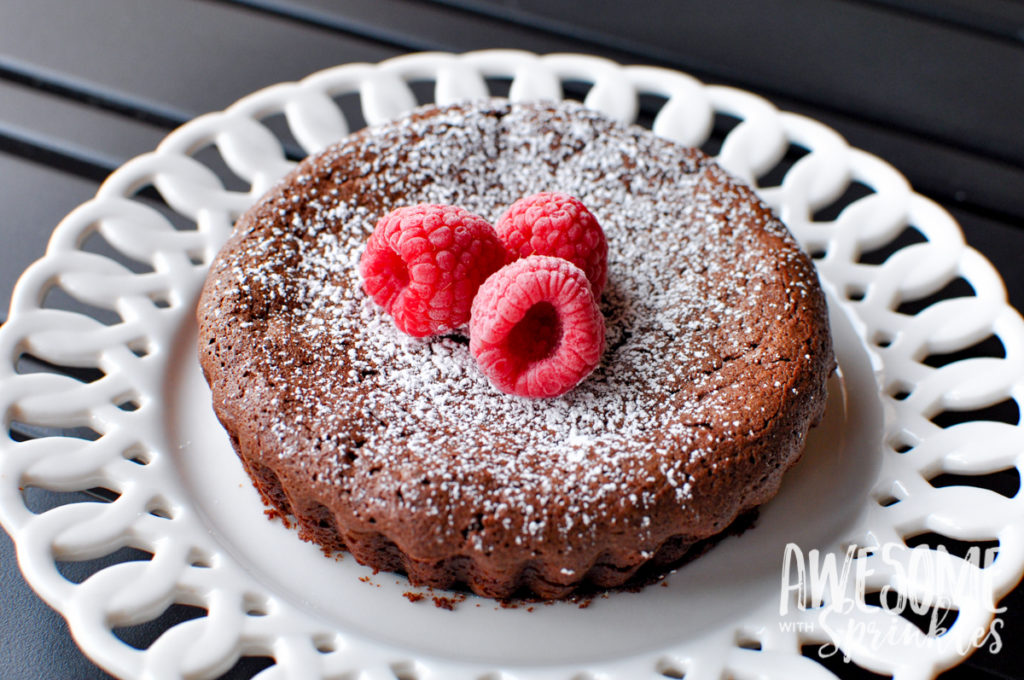 I wish I could express the chocolatey-goodness that is this cake. It's almost like a dense brownie. Rich and delicious.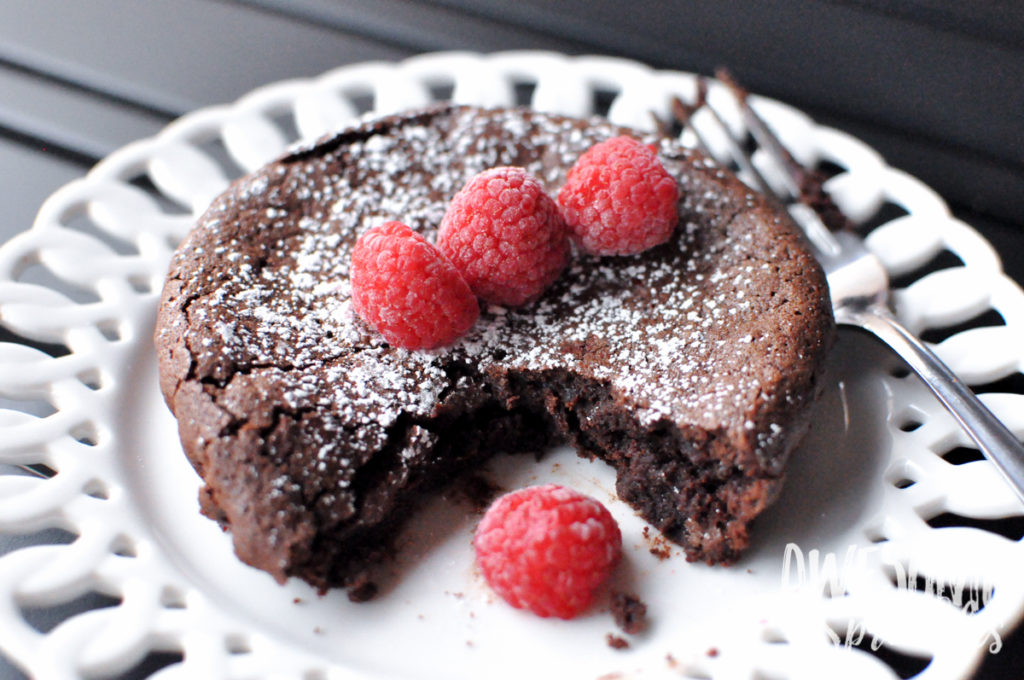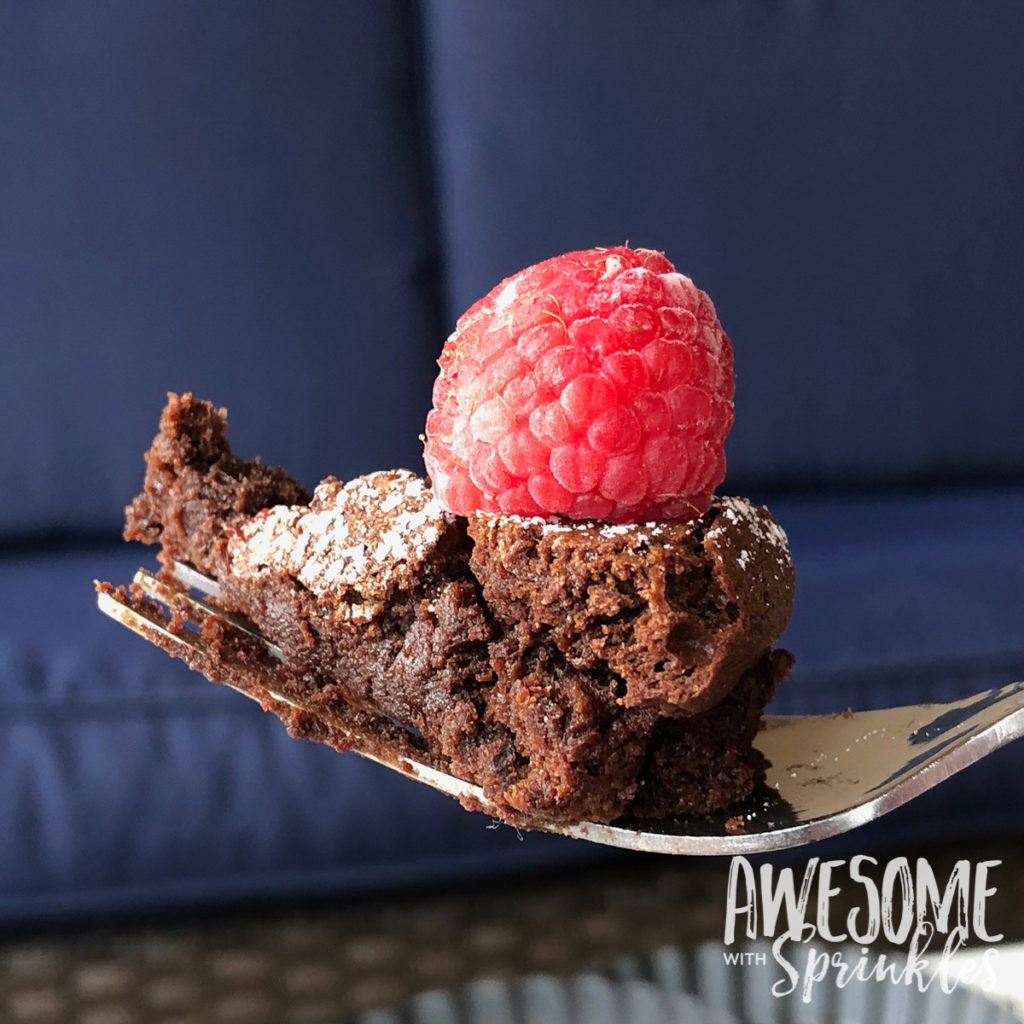 It's the perfect canvas for all kinds of toppings (or none at all!). Ice cream. Whipped cream. Powdered sugar. Cocoa powder. Berries. But my favorite is Nutella Mousse!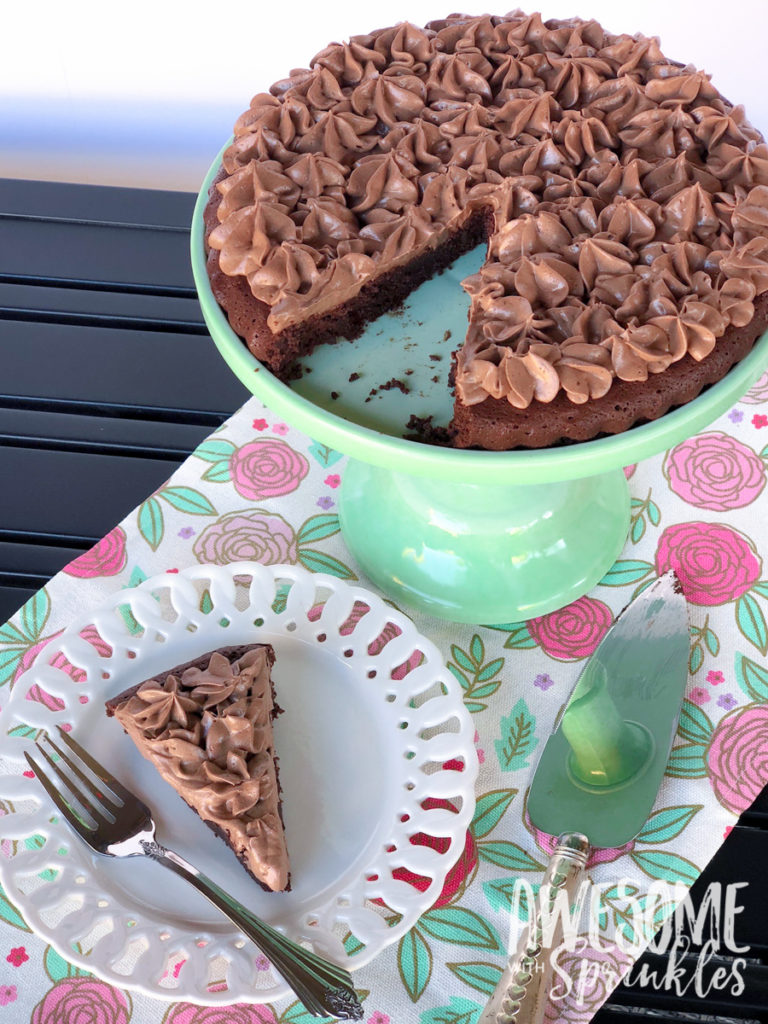 The extra bonus of this cake is that it's Gluten Free, and was originally why I was looking at flourless chocolate cake recipes in the first place. Our friend Sami has a gluten allergy and I wanted to make something she could enjoy as well.
This flourless chocolate cake is perfect for a dessert buffet, intimate dinner party, or romantic dessert.
Pin for Later: