Howdy y'all! I hope that your month is going well! I don't know about you, but October is always one of the most busy months of the year for me! I'm a pretty busy lady in general, but October kicks off the crazy and it's go-go-go until after the New Year!
This year the crazy started a little earlier than usual but one of the perks of cleaning out the old kitchen was making room for new toys! This summer we took advantage of Prime Day and bought a Vitamix Blender! It was something I had been wanting for a long time and I happily donated the two inferior blenders I had been (not) using to new homes. Smoothies here we come!
It's actually hella useful in all sorts of ways, but I was super excited to start with some good old smoothies. Though I did use it to puree chicken curry for a friend who was suffering from a sore throat and couldn't eat solid foods. *thumbs up*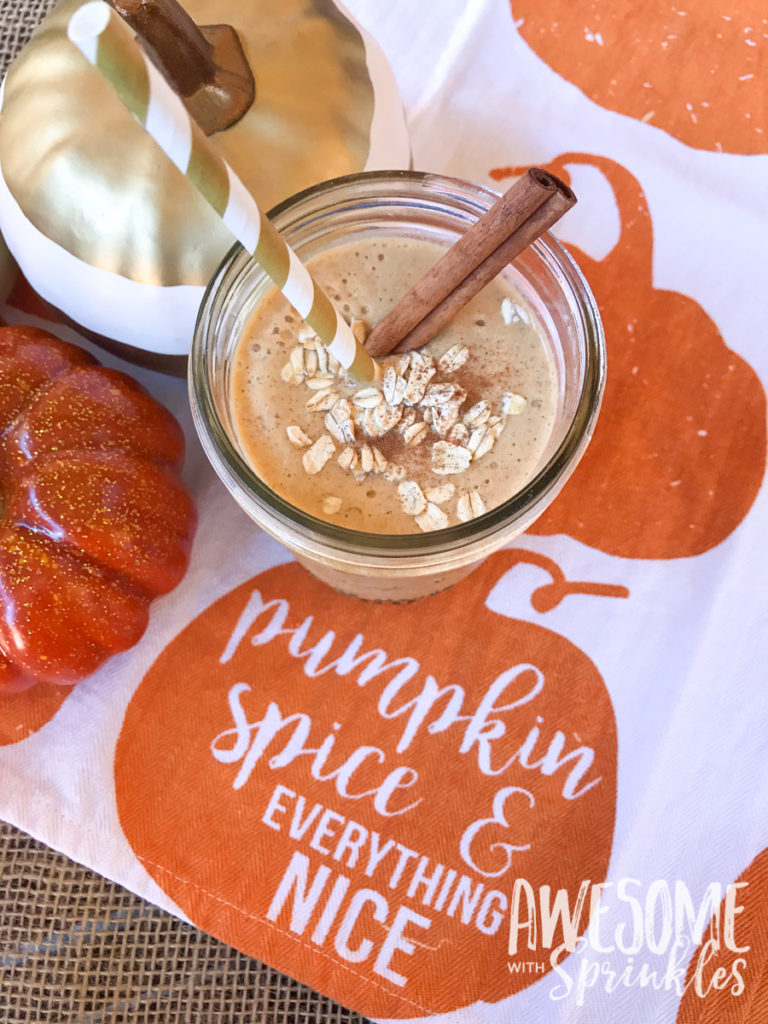 The smoothies have been AWESOME! Since the temps in AZ are still acting like summer, the smoothie game is still going strong at my house. Seriously AZ, did you miss the memo? It's Fall, can we puh-leeeese have a day below 90 already?! *cries*
Being healthy can be hard AF, especially when you are busy and on-the-go all the time. Extra especially hard when everything is pumpkin spice flavored and full of sugar and you want to EAT. IT. ALL.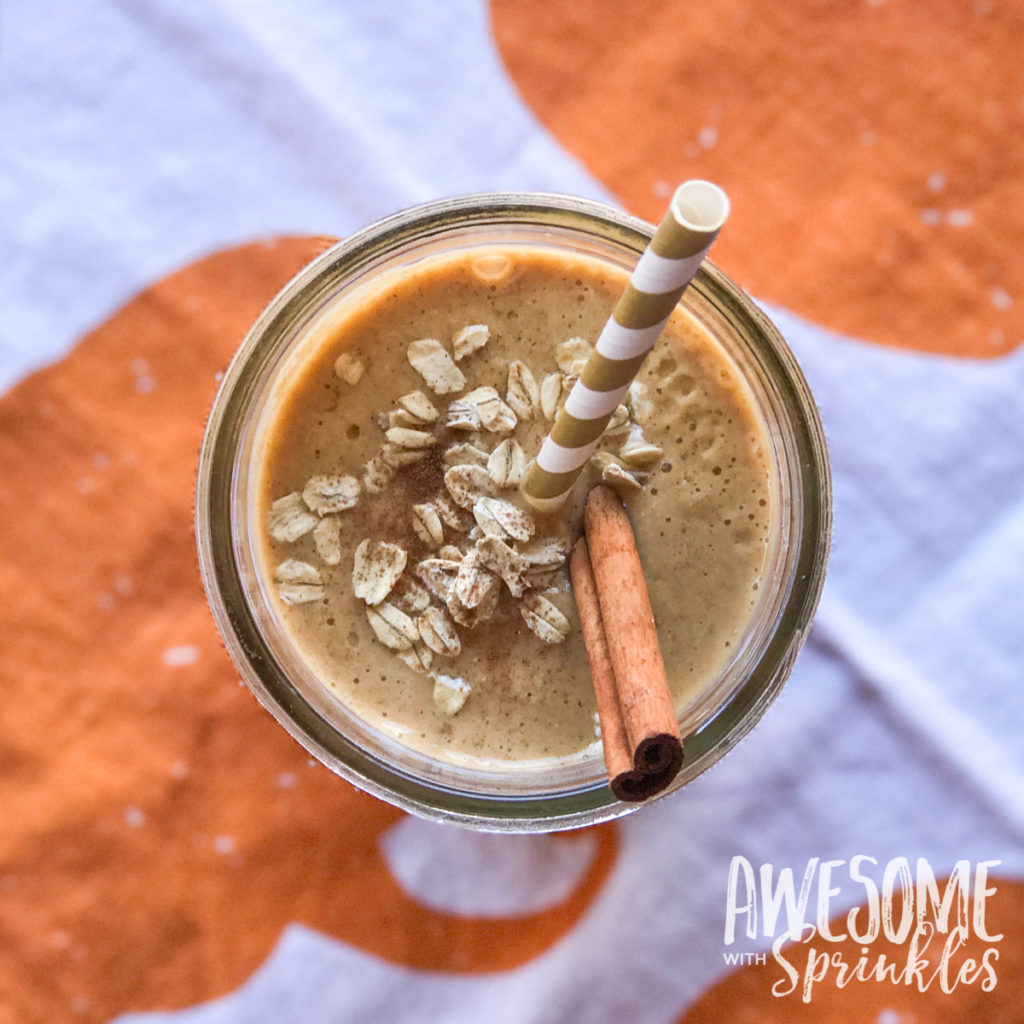 This Oatmeal Pumpkin Pie Smoothie really hits the spot and satisfies the fall flavor cravings. It's full of pumpkiny, mapley, cinnamony goodness! The oats are a hearty addition and create a thicker (but not chunky) texture and the maple syrup adds just enough rich sweetness that you feel like you are totally cheating – without the sugar crash.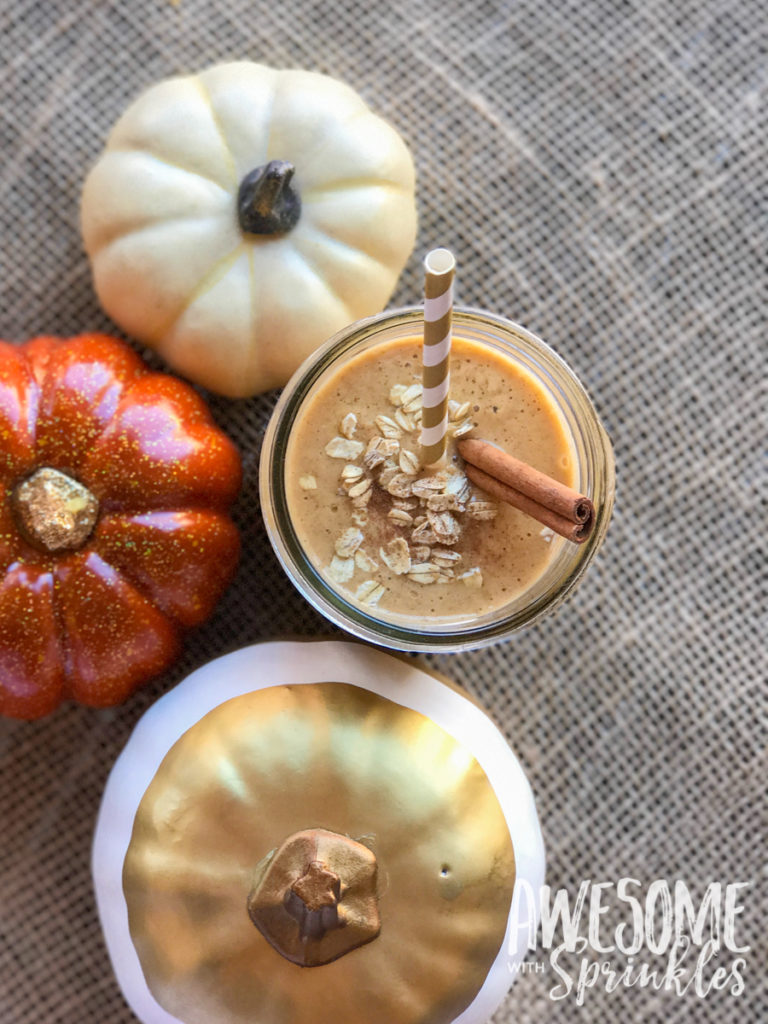 I like to add a little protein powder to my smoothie to keep me going longer. I make a batch in the morning and toss it in the fridge and it's ready to go for a mid-afternoon snack. It's a better pick me up than a second (haha! Third, let's be honest) cup of coffee. It will keep just fine in the fridge for a couple of days. Beyond that, I don't know because it never lasts that long. 😛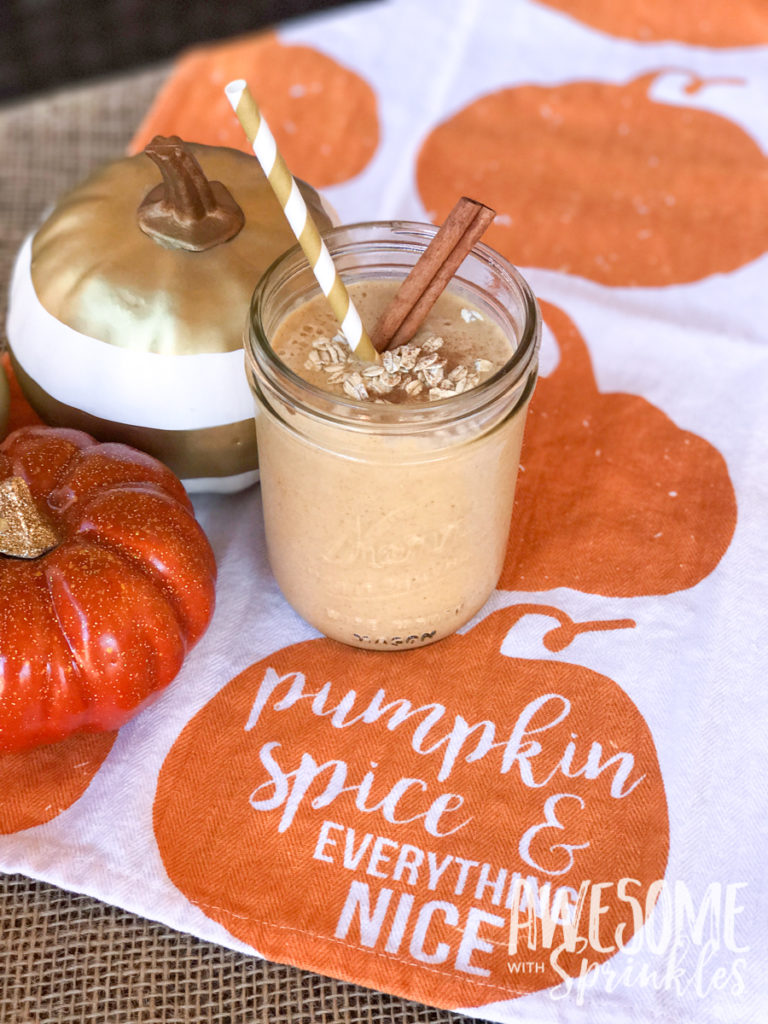 Pin for Later: