Happy National Banana Cream Pie Day!
Who knew that was a thing, right? But seeing as banana cream pie is one of my all time favorite desserts…who cares! I'll take it![jumptorecipe]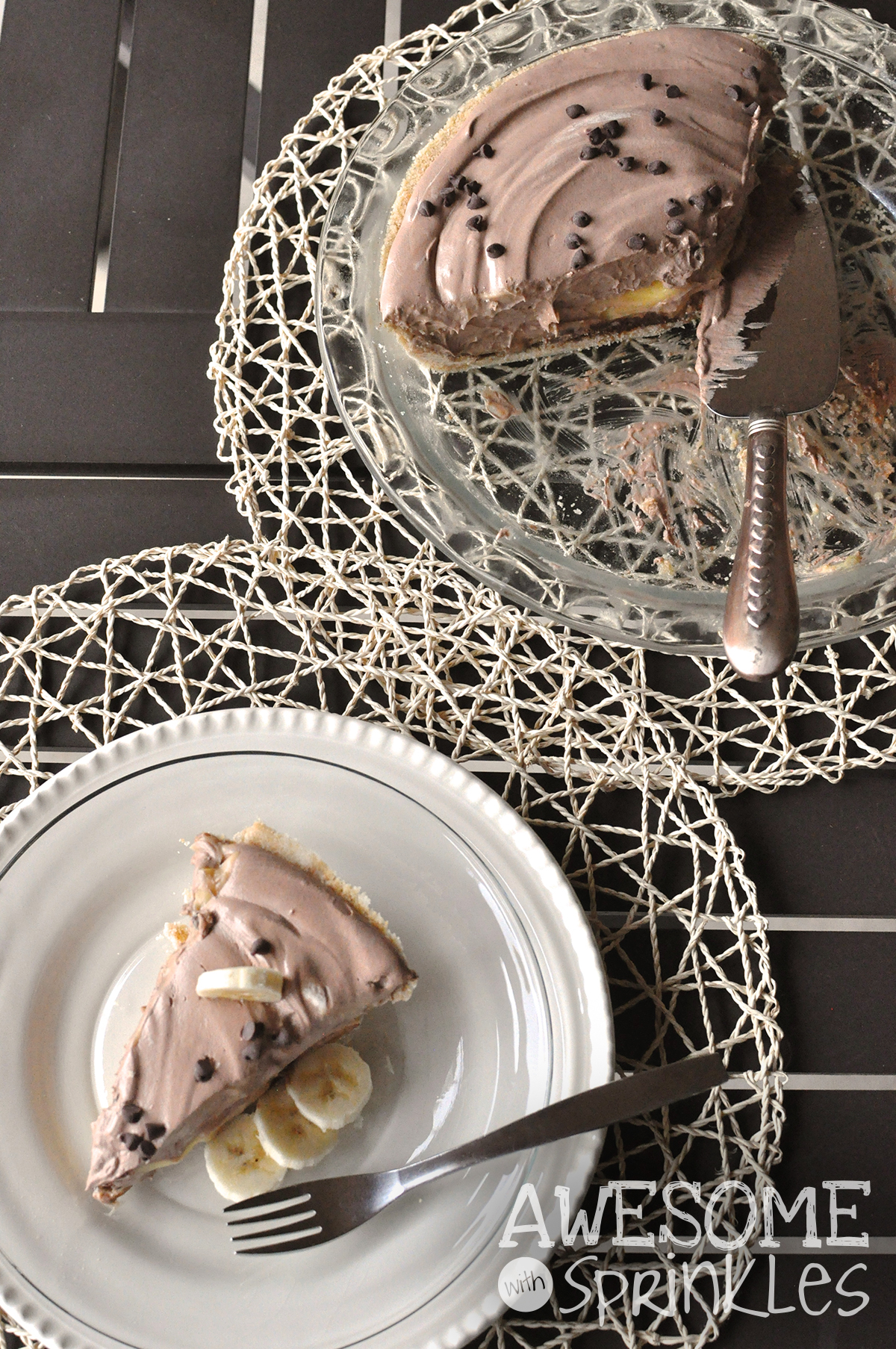 So I was going to originally make a caramel banana cream pie. I had everything sitting out on the counter when my friend, who popped in for a visit, noticed I was up to something and squee'd "ooooh, can we make it with Nutella!?". Obsessed?…maybe. Genius?…absolutely.
She makes this amazing flourless chocolate cake and this past Christmas decided to top it with this sinful Nutella mousse from Something Swanky. Amaze. So we ran with it.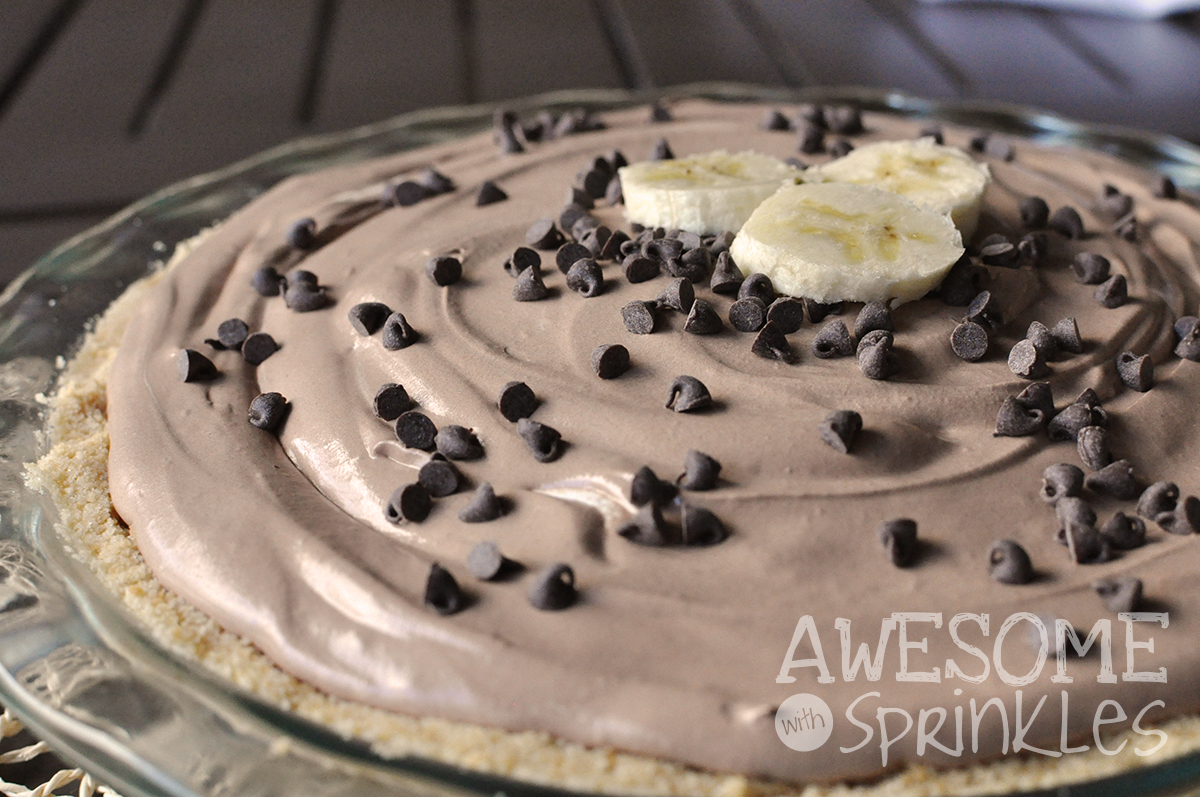 And just look at it. A thing of beauty, it is.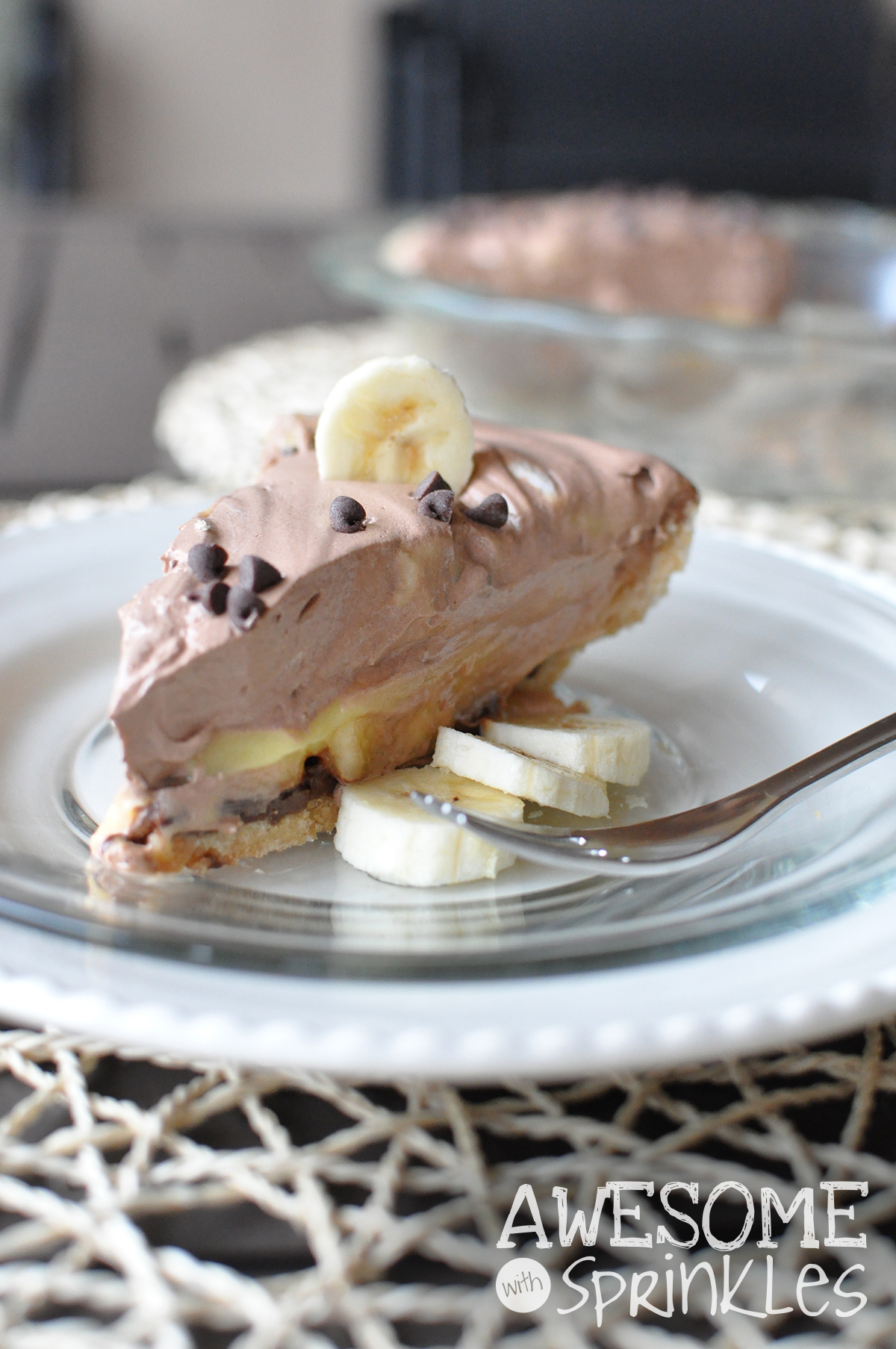 So much fluffy Nutella mousse… so fluffy I'm gonna die!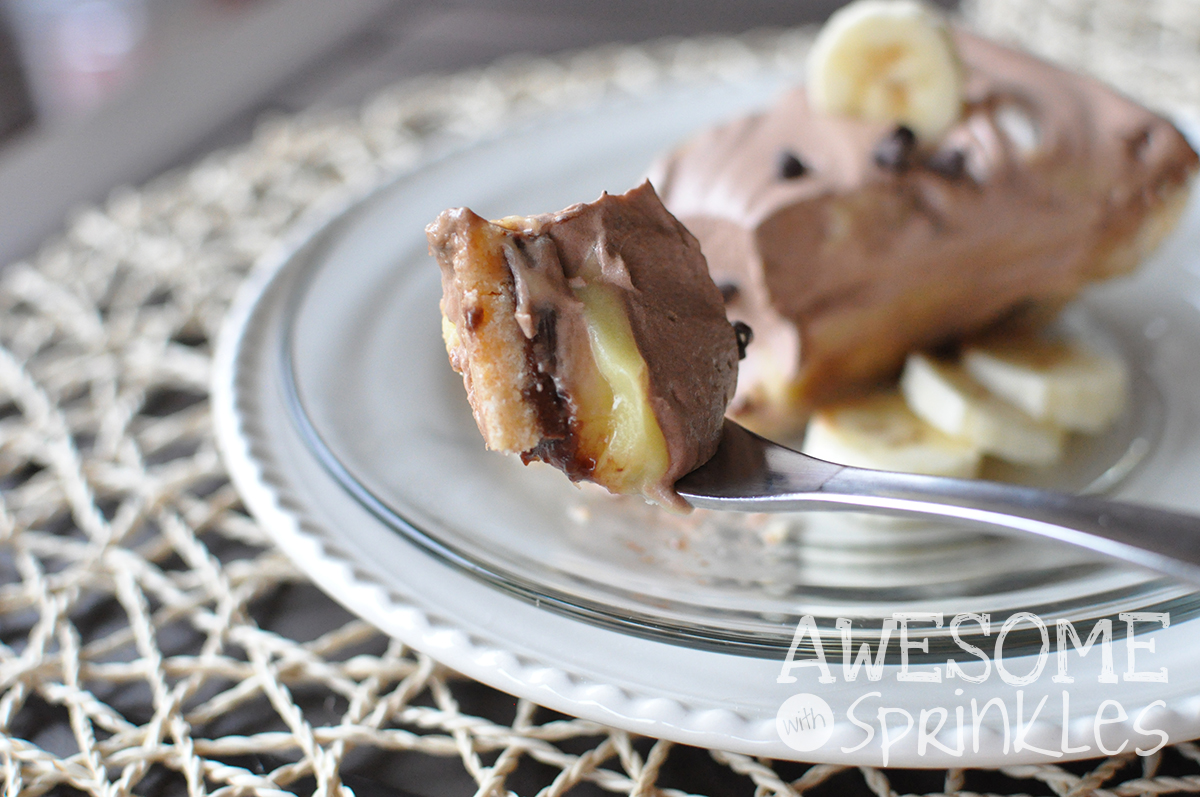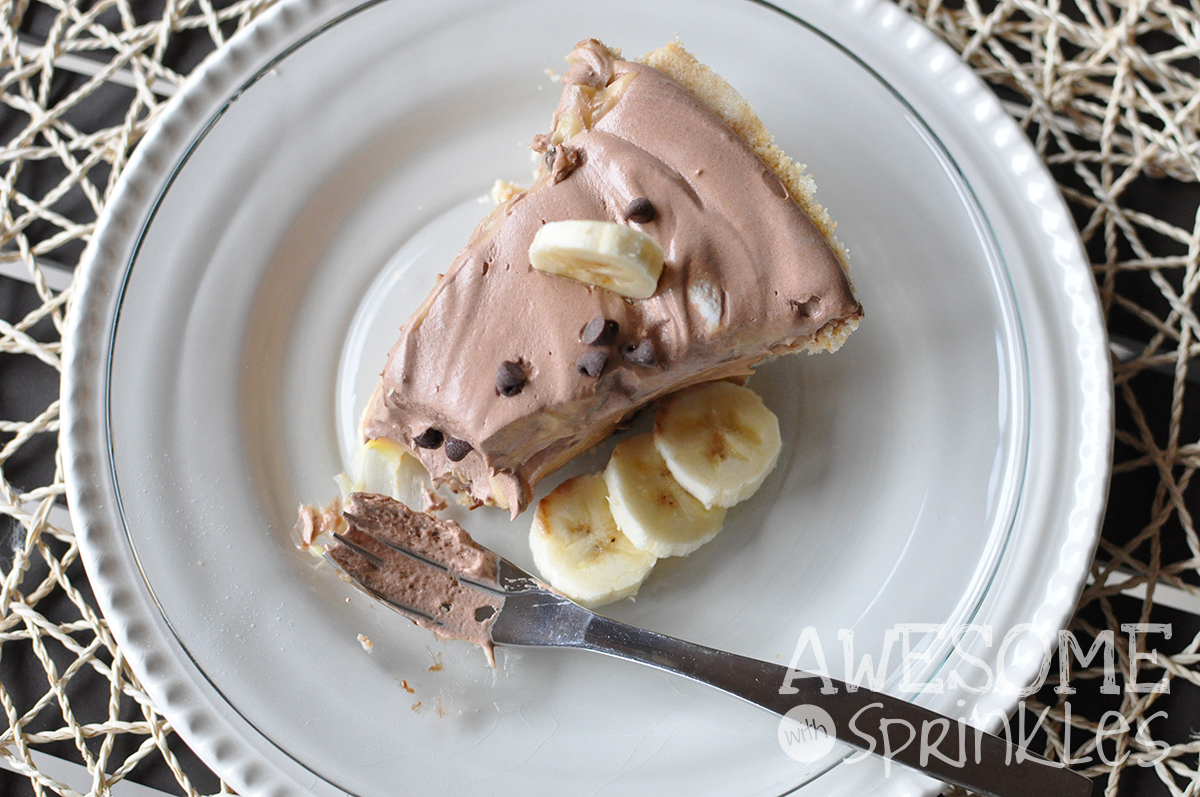 This recipe makes a LOT of delightfully fluffy mousse so I recommend using a large or deep dish pie pan. You can also opt to use a cake pan or spring form pan or just put as much mousse on that will fit and eat the rest with a spoon. 😀 Any leftover mousse can be refrigerated and saved for later. It is AWESOME on top of hot chocolate or coffee. Mmmm… Nutella coffee. <3
[recipeanchor]

Nutella Banana Cream Pie
Author:
Awesome with Sprinkles
Ingredients
1 pie crust (preferably made with Vanilla wafers - get the recipe)
2 (3.4 oz) packages of banana JELL-O instant pudding & pie filling mix
5 tablespoons of chocolate JELL-O instant pudding (about ½ of a regular (3.4 oz) package)
3 cups cold milk, separated
1 cup Nutella (separated into halves)
2 medium sized bananas, sliced
1 tbsp lemon juice
1 (8 oz) tub of Cool Whip topping
¼ cup mini chocolate chips (optional)
Instructions
Start with your ready to go pie crust. I made this pie with with Vanilla Wafers using this homemade recipe.
Slice up bananas and gently toss with lemon juice (this will help keep them from going brown)
Add in ½ cup of Nutella spread to the bottom of the pie crust (it helps to soften the Nutella in the microwave so that it is melted enough to spread smoothly and not stick to your crust and lift it up)
Lay banana slices on top of Nutella spread in an even layer.
In a medium sized bowl, whisk together banana pudding mix and 2 cups of cold milk for about 2 minutes until pudding starts to thicken. Pour into crust and chill for 5 - 10 minutes to set up a bit.
While waiting for the pudding to set, make your Nutella mousse. Start by mixing the chocolate pudding and 1 cup cold milk. Whisk together until smooth (about 1 minute).
Add in the remaining ½ cup Nutella and whisk until smooth.
Add in about a half of the Cool Whip topping and whisk until smooth.
Gently fold in the remaining half of the Cool Whip until combined, taking care not to over mix or your fluffy mousse will go flat.
Spread Nutella mousse on top of the set banana cream, sprinkle generously with mini chocolate chips (optional) and chill in the refrigerator for 1 hour before serving.
Try not to die of anticipation while you wait.