Happy FIRST day of SUMMER! ☀️ As the summer temps start creepin' up there, I start spending more and more time relaxing near the pool and drinking mojitos. Mojitos are one of my favorite summertime (or anytime!) cocktails.
On one of these hot afternoons while listening to my "Country Summer" playlist, I was inspired by one of my favorite songs – Watermelon Crawl. What if we made mojitos with WATERMELON ???!? Yes, please! Let's do this!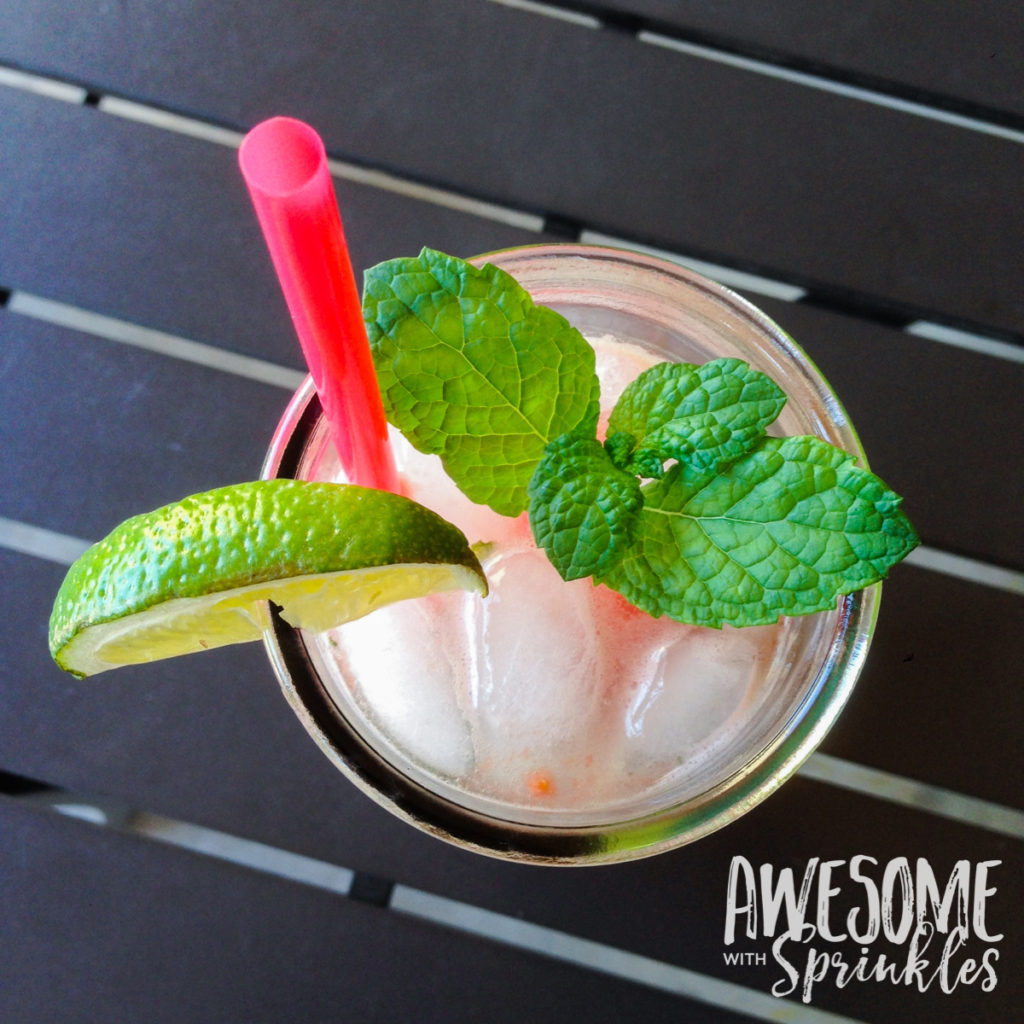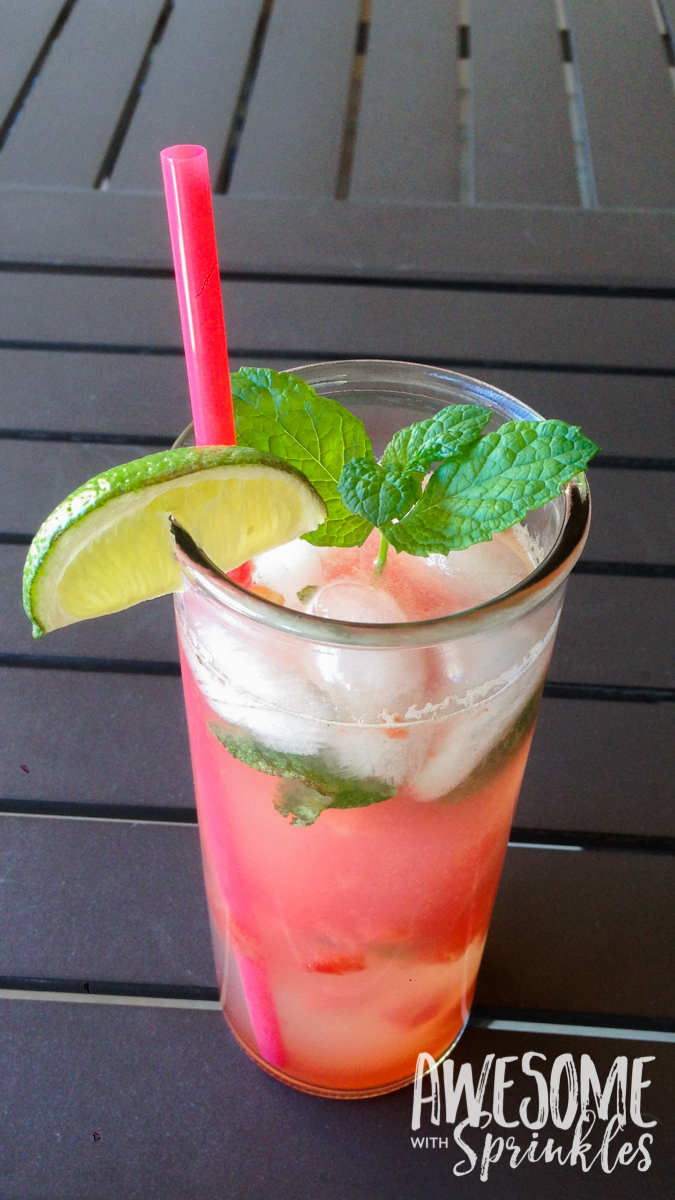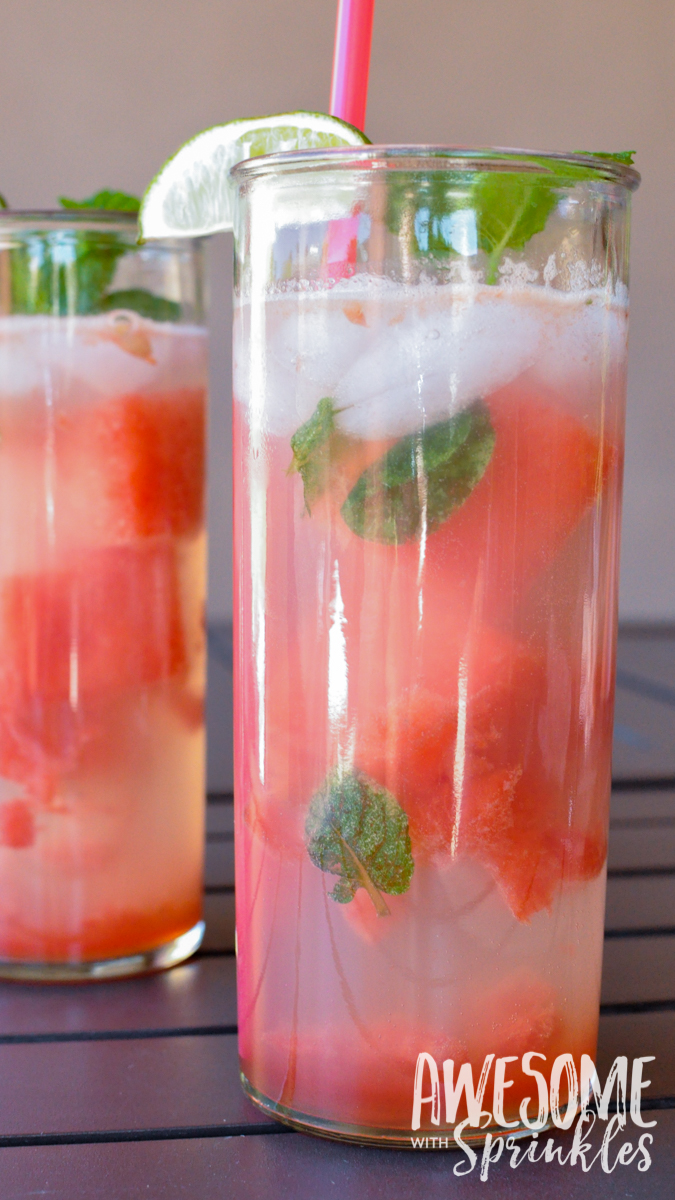 I love the fresh flavors of the mint and watermelon muddled together. The frozen watermelon cubes add a fresh and fruity flavor to this classic cocktail for a twist that is perfect for summertime sipping! It's so refreshing and the watermelon adds a nice sweetness to the traditional mojito flavor.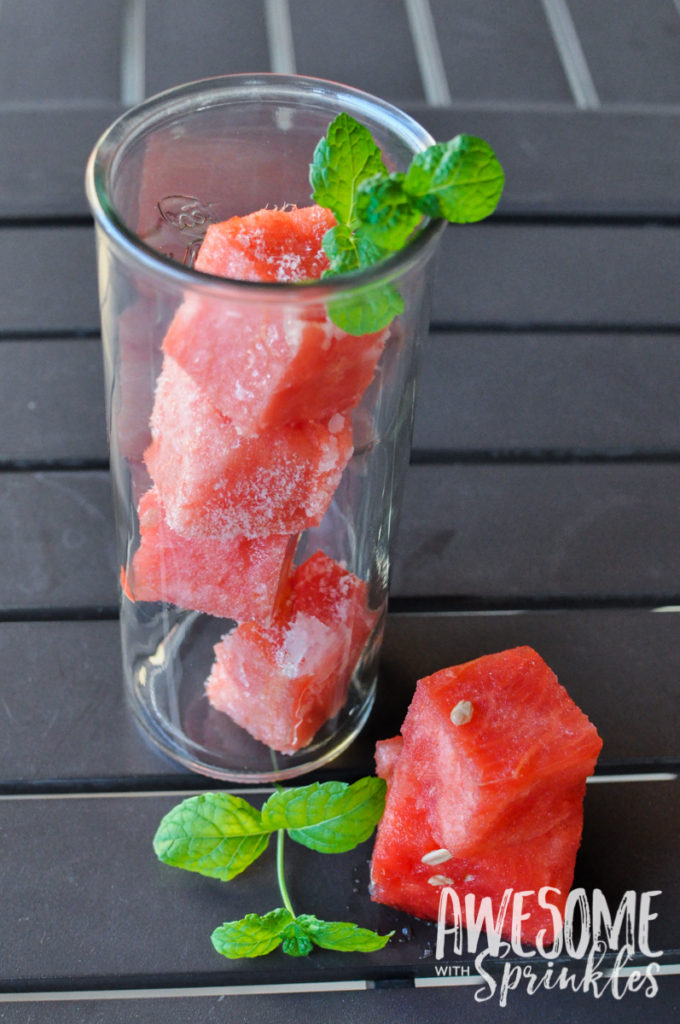 My favorite part of these watermelon mojitos is the frozen watermelon cubes! Now you don't have to make frozen watermelon cubes – these mojitos will still be just as tasty with muddled fresh watermelon chunks – but I love that the frozen cubes chill your drink without needing to add lots of extra ice, which waters it down. Plus by time you get to the bottom of your drink you have a little booze soaked treat to eat! Kind of like if you are one of those people who enjoy eating the fruit out of your sangria. 😉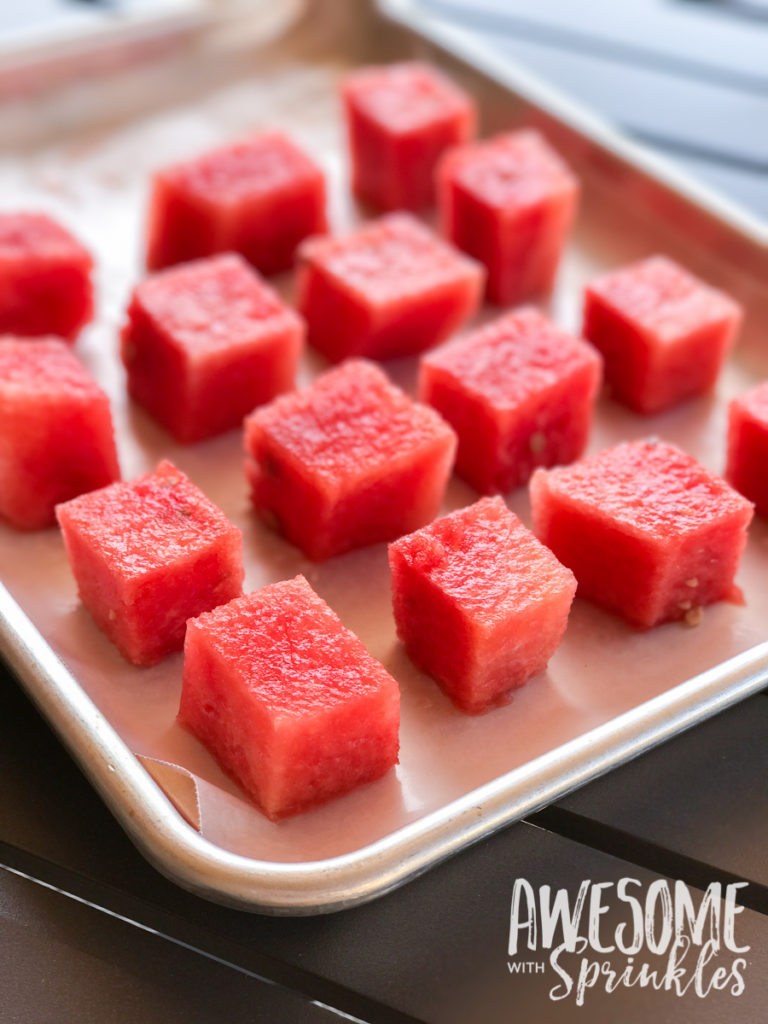 The frozen watermelon cubes are just a fun spin and are so easy to make that there is no good reason not to! Simply cut up some fresh watermelon (seedless works best) into 1 inch cubes and place on a cookie sheet or plate lined with wax paper and place in the freezer. Freeze until frozen solid (overnight is best).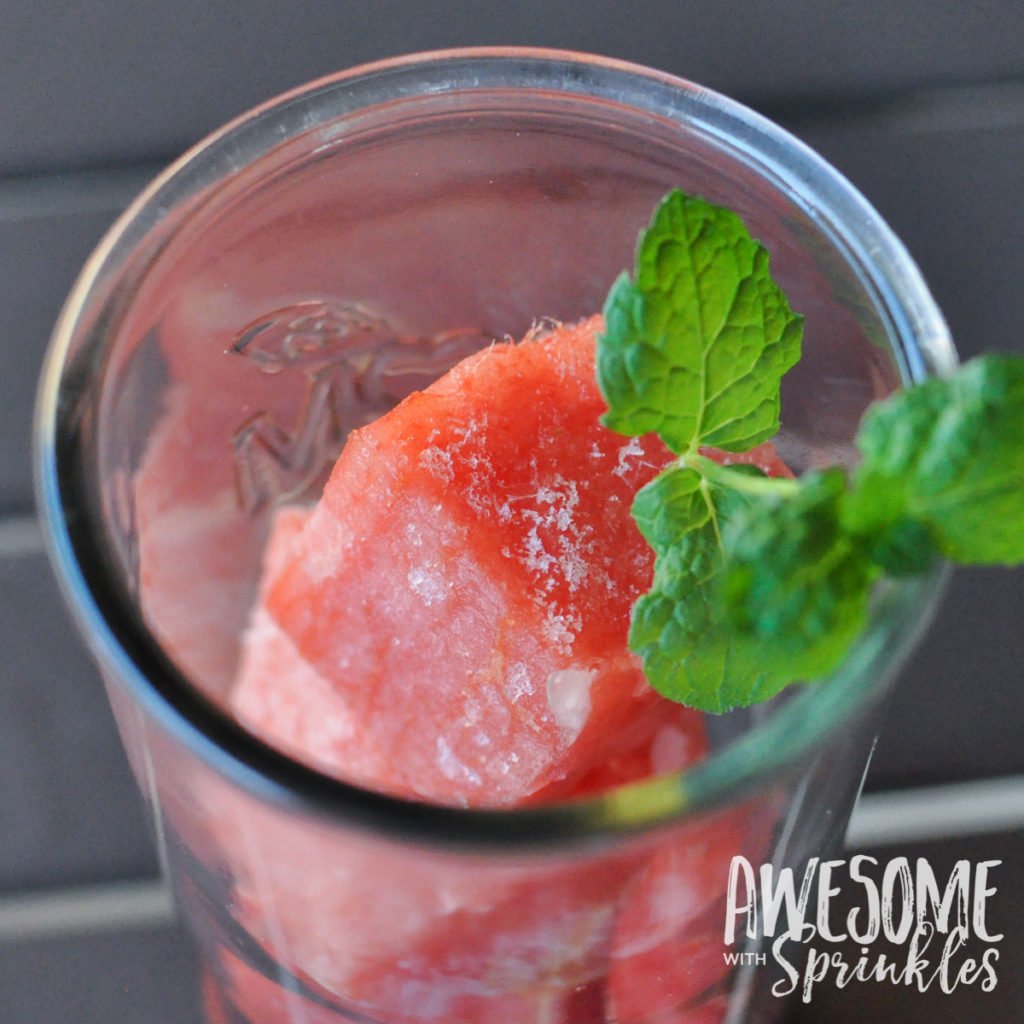 Once the watermelon cubes are frozen solid you can toss them into a freezer baggie or container and store them in the freezer. When the mood strikes,  just grab a few cubes as you need them and you can have watermelon mojitos anytime!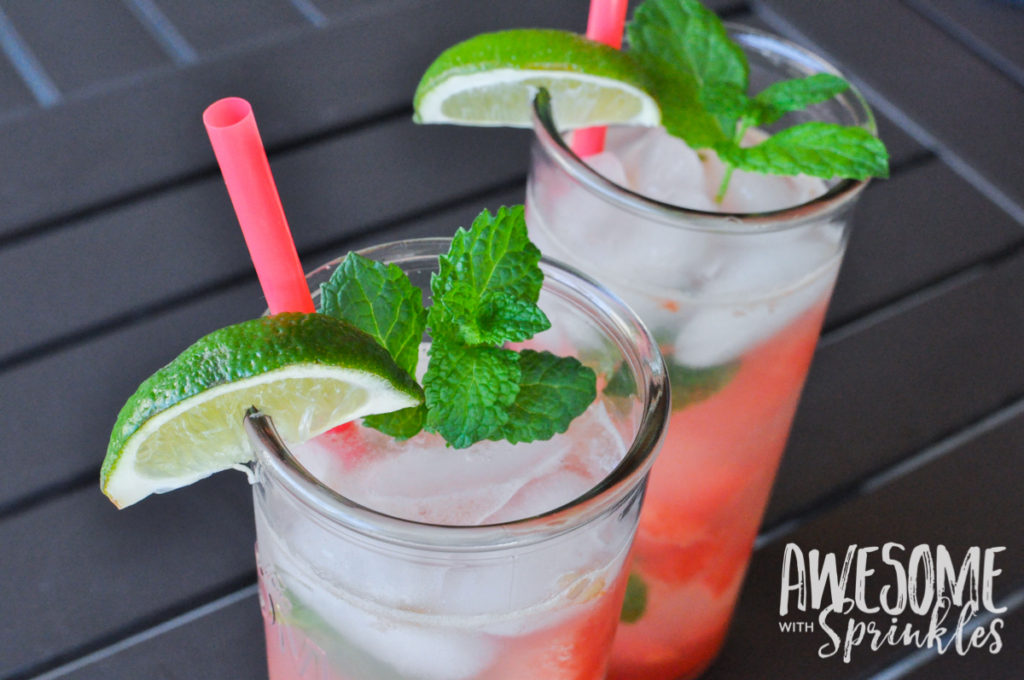 If ya drink, don't drive, do the watermelon crawl! Cheers y'all!
Pin for Later: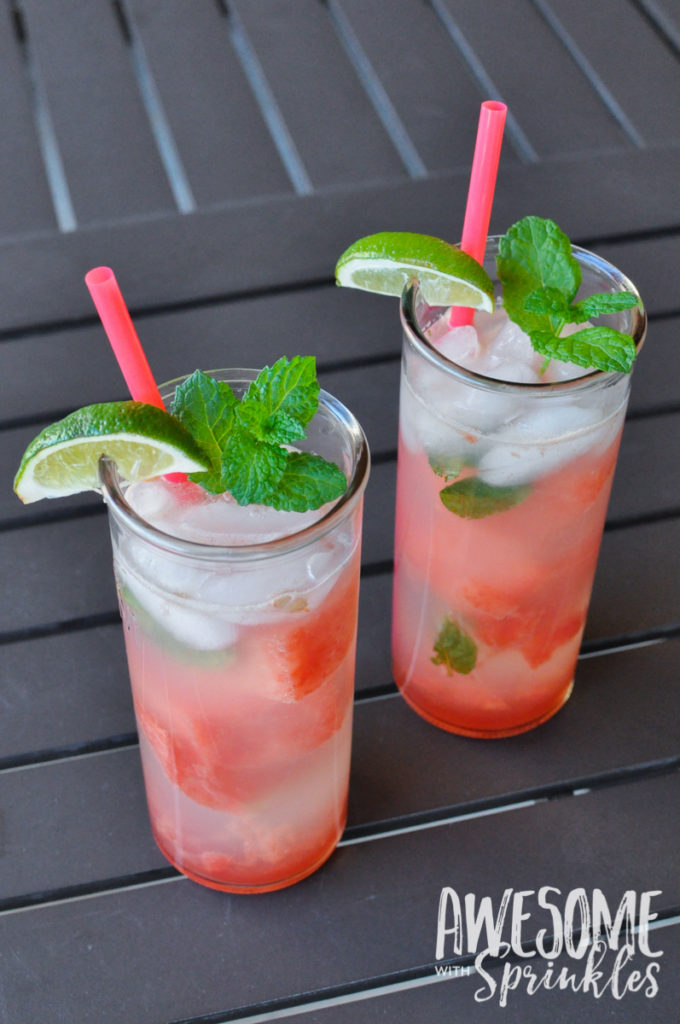 Excuse me while I go get my sundaze on. ? Happy sipping!