If any of you grew up in the midwest (or certain parts of Idaho apparently) you might have come across this particular dish at one time or another. As a kid we always called it the "fluff salad" and it was a picnic staple growing up. My adorable midwestern gal pal categorizes this dish as "homefood". So if you are familiar with homefood, it is right up there with ambrosia salad or ooey-gooey cake. And it is SUPER easy to make.
Let me show you…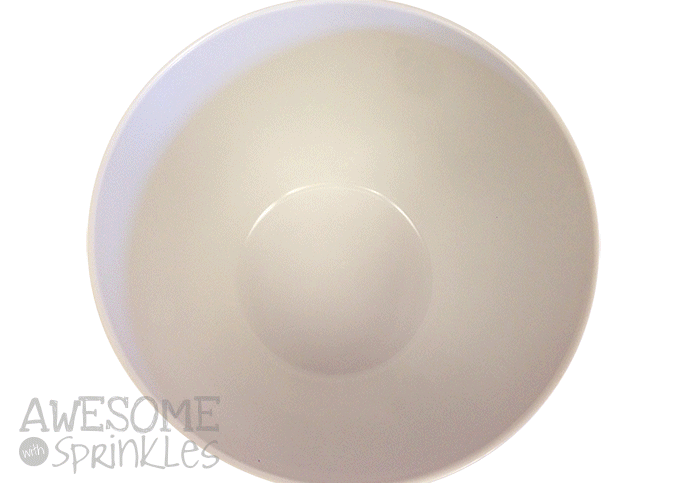 Boom. Easy peasy.
Let me stop you right now before you get all snooty and turn your nose up at this dish. I will admit, it looks weird AF. But trust me on this one. This dish is delish!
I usually make new people try it first before I tell them what is in it since the odd combination tends to weird people out. Haha! Usually everyone who tries it loves it and I get requests for the "weird pink stuff" when we have BBQs.
It makes an awesome fruit dip (which is usually how I pitch it). Strawberries and watermelon are my favorites. Awh, look at those festive little watermelon stars. So cute!
Give it a go for your next pool party, summer picnic or backyard BBQ and see what happens. I promise it won't disappoint! 😀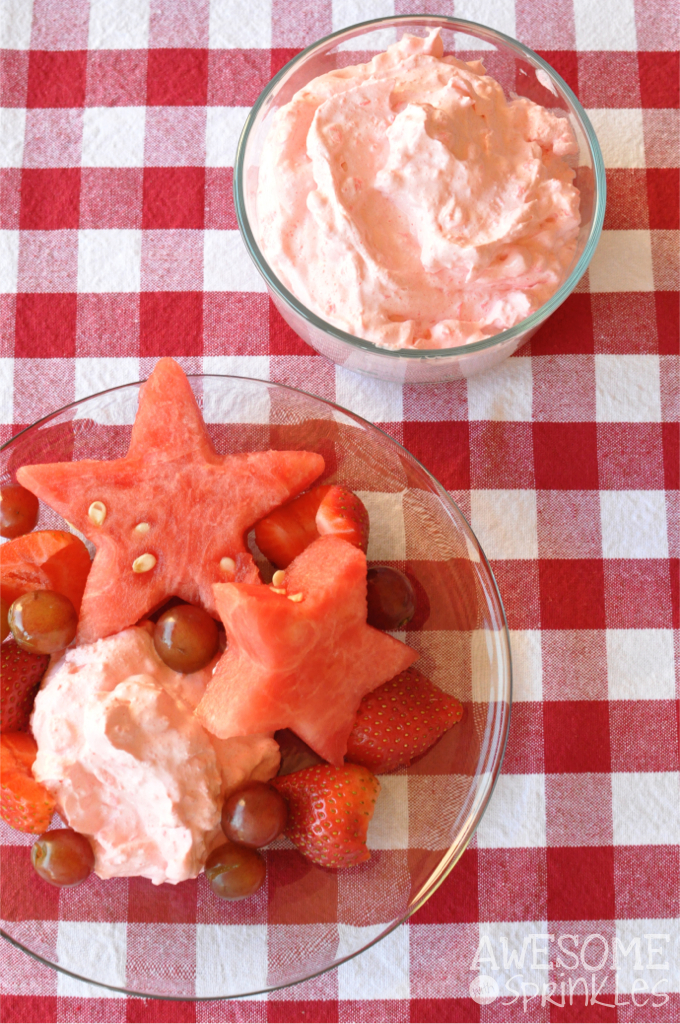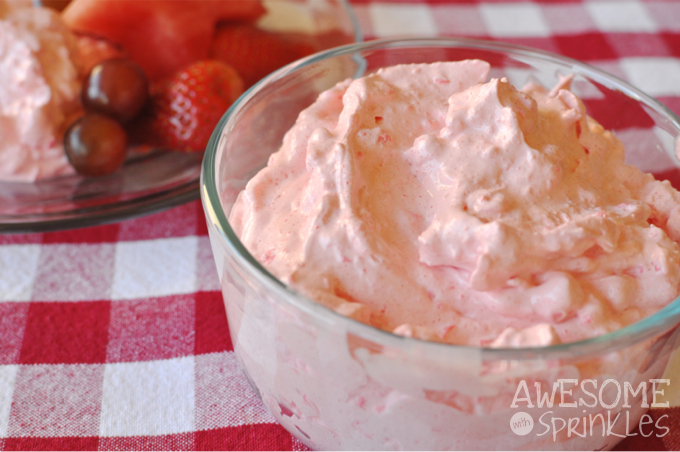 Weird Pink Fluff Jello Salad
Ingredients
1 small package (3 oz) Strawberry Jello mix (or your favorite flavor)
1 small container (16 oz) of cottage cheese
1 small container (8 oz) of Cool Whip
Instructions
Mix the Jello mix and the cool whip together until incorporated.
Gently fold in the cottage cheese until just combined.
Keep chilled and serve cold with fresh fruit.
Pin for Later: