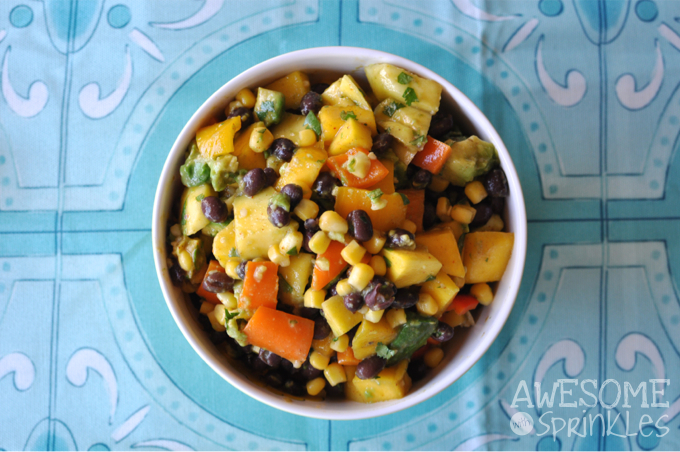 Oh my, I just can't get over how pretty this dish is! SO MUCH COLOR! This gorgeous and flavorful summer salad really brings it's A-game to the table.
---
I've made this dish several times this summer and without fail I have been asked for the recipe. So here you have it friends. It's one of my new faves too.
It's a little fruity, a little spicy and all kinds of amazing! It is awesome served over rice with green chili chicken or pulled pork. Pile it on top of fish tacos or rolled into burritos. So yum!
You can adjust the amount of heat by swapping out the mild, sweet bell peppers with some of their hotter cousins. Take your pick and experiment (with the peppers, not with your hot cousins).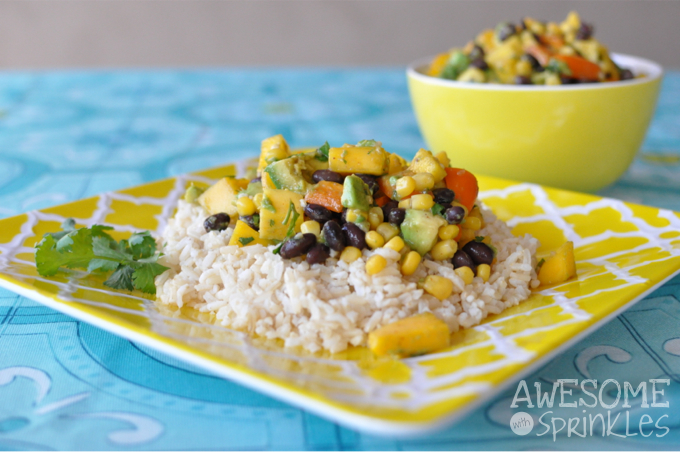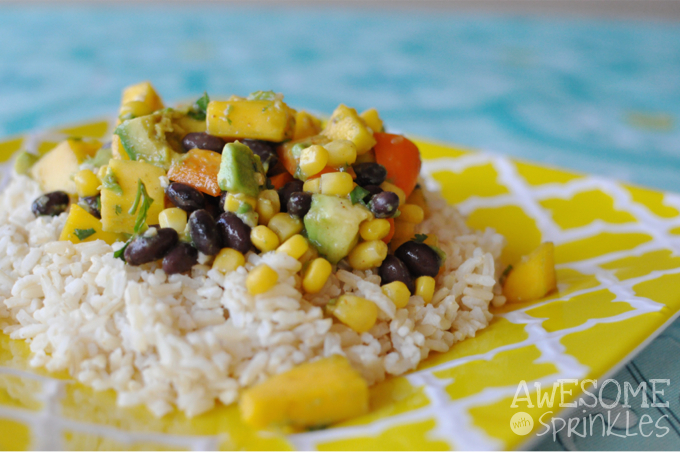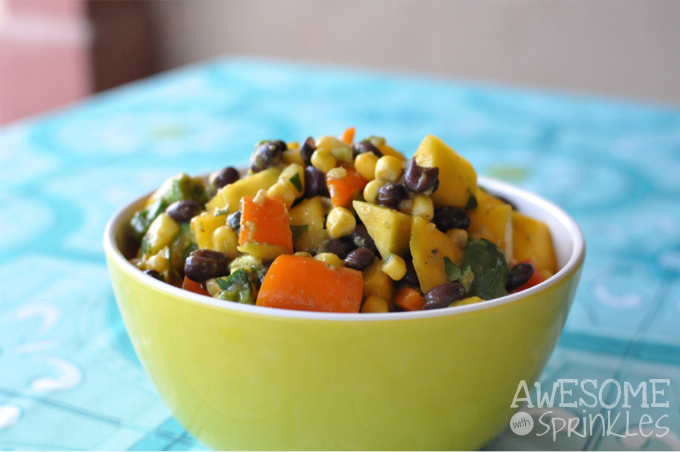 Mango, Black Bean & Avocado Salad with Cilantro Lime Dressing
Ingredients
2 cups cubed fresh mango
1 can black beans (drained and rinsed)
1 cup thawed frozen (or fresh if you got it!) sweet corn
1 cup chopped peppers (I use sweet mini bells and add serranos or habaneros for a kick!)
¼ cup minced fresh cilantro leaves
2 avocados (cubed)
¼ cup orange juice
2 tbsp fresh squeezed lime juice
1 tbsp apple cider vinegar
1 tbsp minced garlic
2 tsp chili powder
1 tsp salt
Instructions
Cut up all fruits and veggies. Toss mango, black beans, corn, peppers, and cilantro.
Whisk together orange juice, lime juice, apple cider vinegar, garlic, chili powder and salt.
Pour over mango mix. Add avocado on top and gently toss to mix in dressing and avocado. (I put the avocado in last so that it isn't handled too much and doesn't get mushy)