Oh my, I just can't get over how pretty this dish is! SO MUCH COLOR! This gorgeous and flavorful summer salad really brings it's A-game to the table.
I've made this dish several times this summer and without fail I have been asked for the recipe. So here you have it friends. It's one of my new faves too.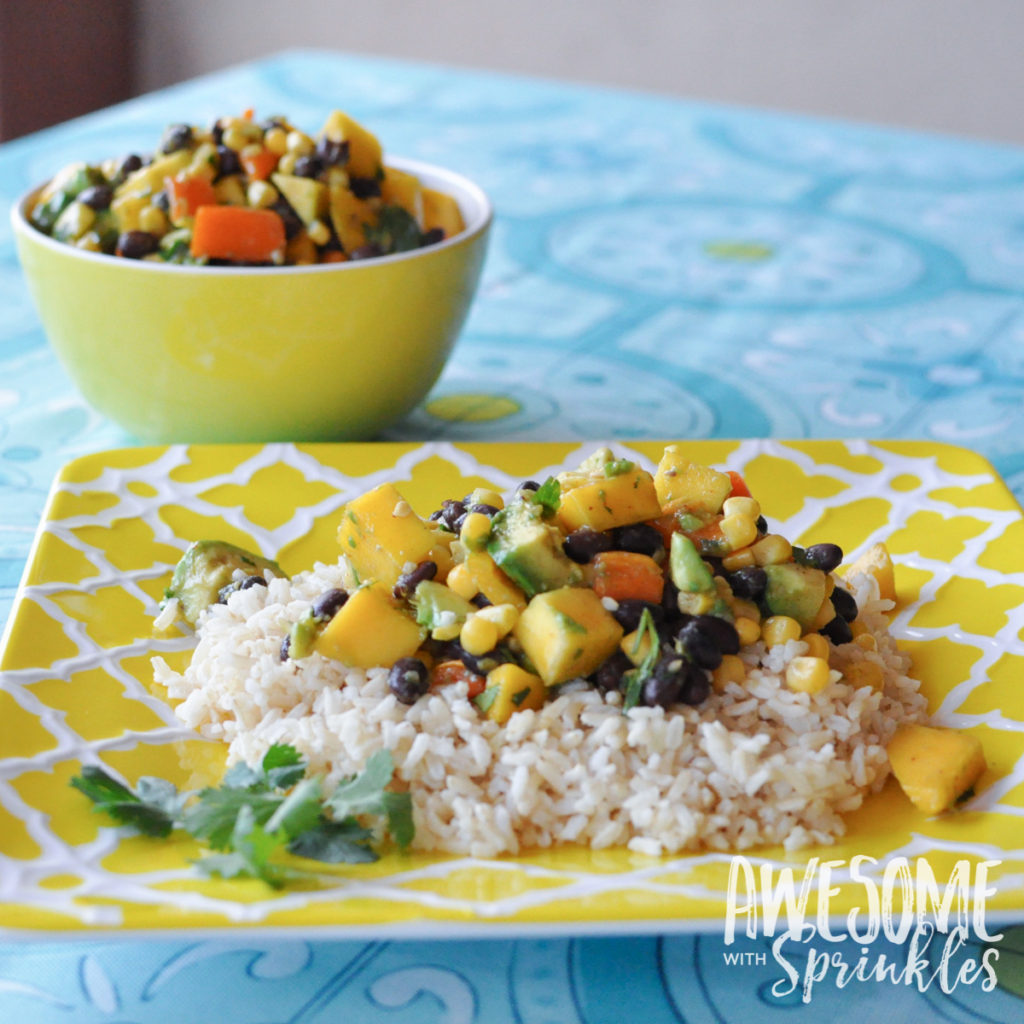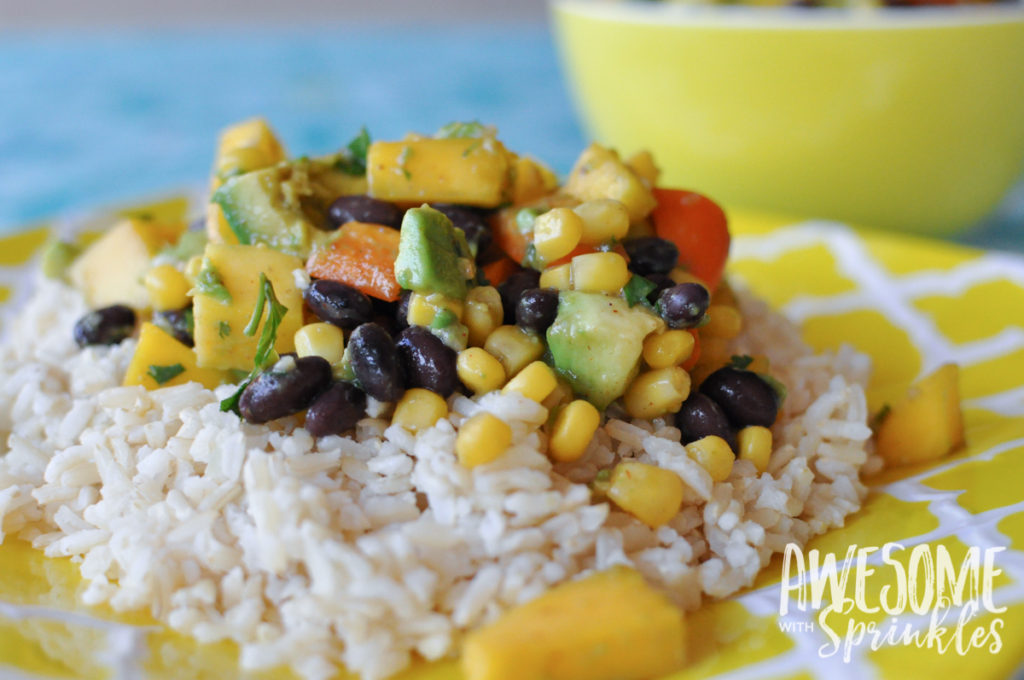 A little fruity, a little spicy and all kinds of amazing! Serve this salad over rice with green chili chicken or pulled pork. Pile it on top of fish tacos or rolled into burritos. So yum! It's a great compliment to your BBQ or picnic dishes!
You can adjust the amount of heat by swapping out the mild, sweet bell peppers with some of their hotter cousins. Take your pick and experiment (with the peppers, not with your hot cousins). 😉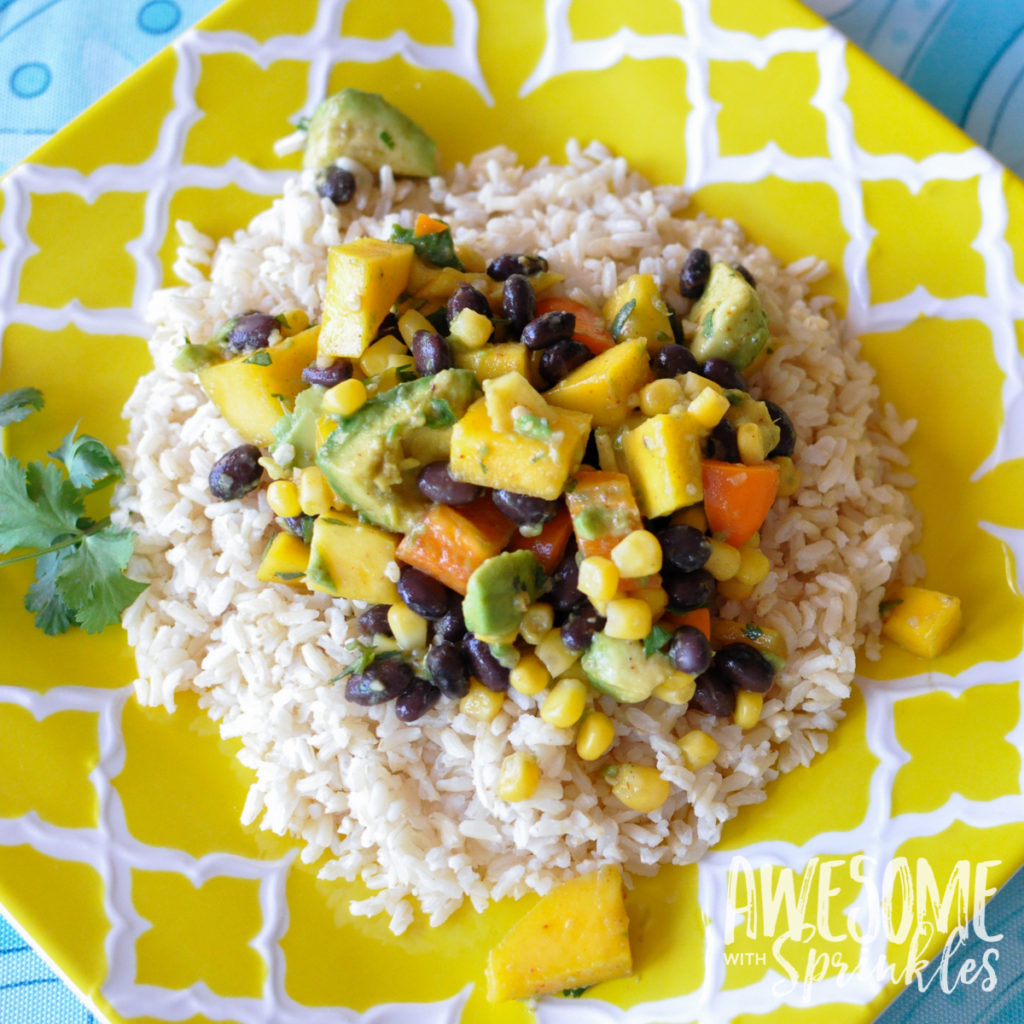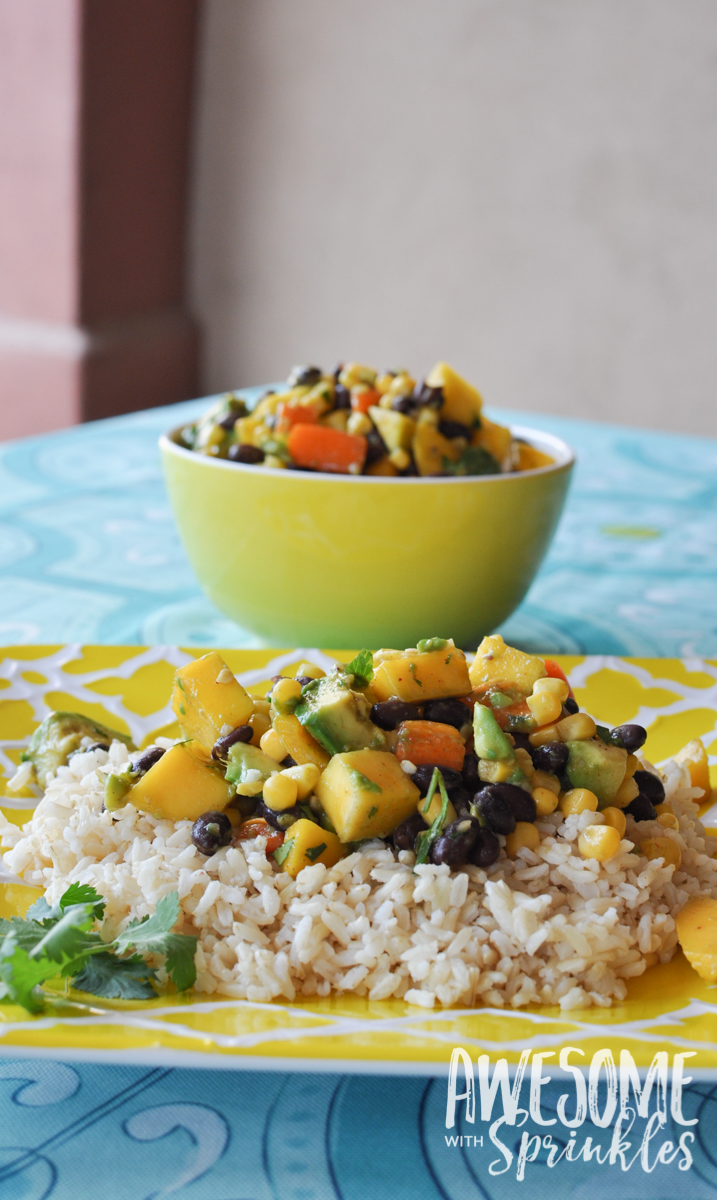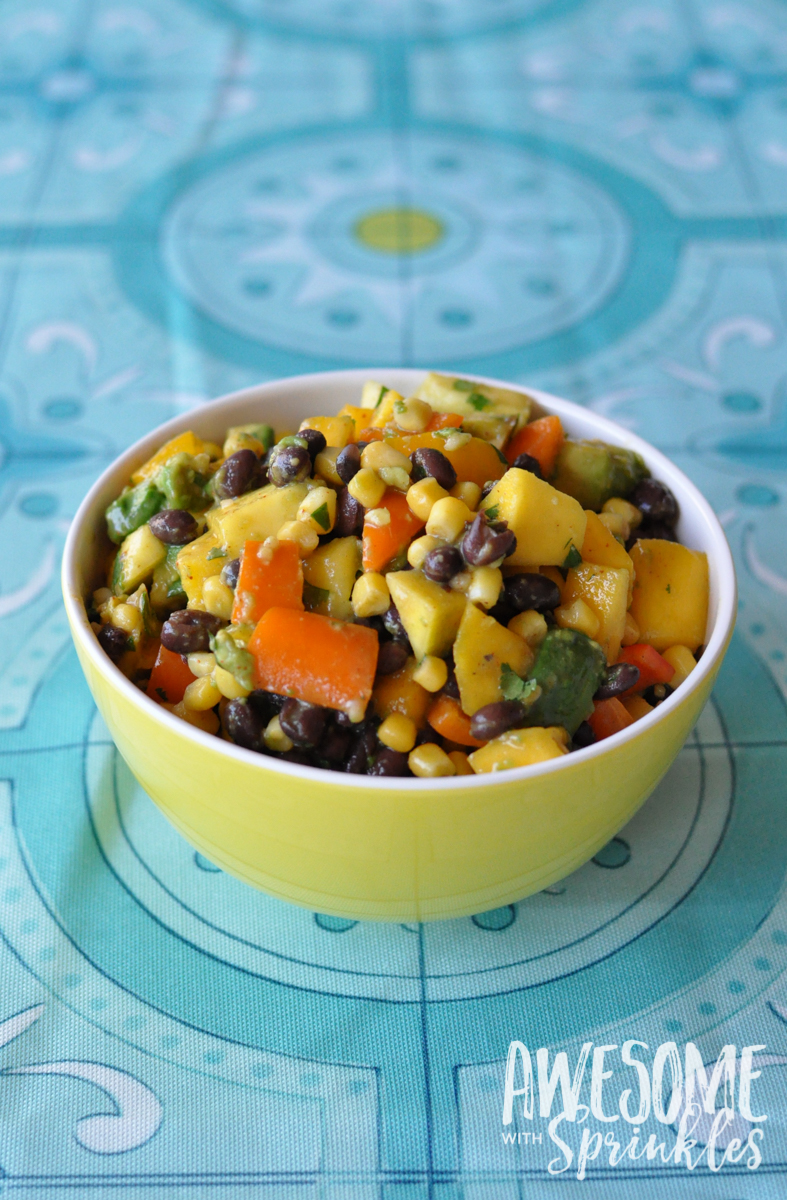 Ping for Later: