This is my take on classic sweet and tangy pulled pork with a spicy, kick in the pants! Booyah! This sriracha pulled pork is DE-LISH!!
Also, there is NO BBQ sauce in this recipe. I love pulled pork but I am SUPER picky about BBQ sauce. Unless it is made in house, I tend to stay away from pulled pork at most places when I eat out because it's drenched in sticky sweet sauce. Blech. This recipe is a delicious combination of flavors without the super thick, sugary sweetness of most pre-made BBQ sauces.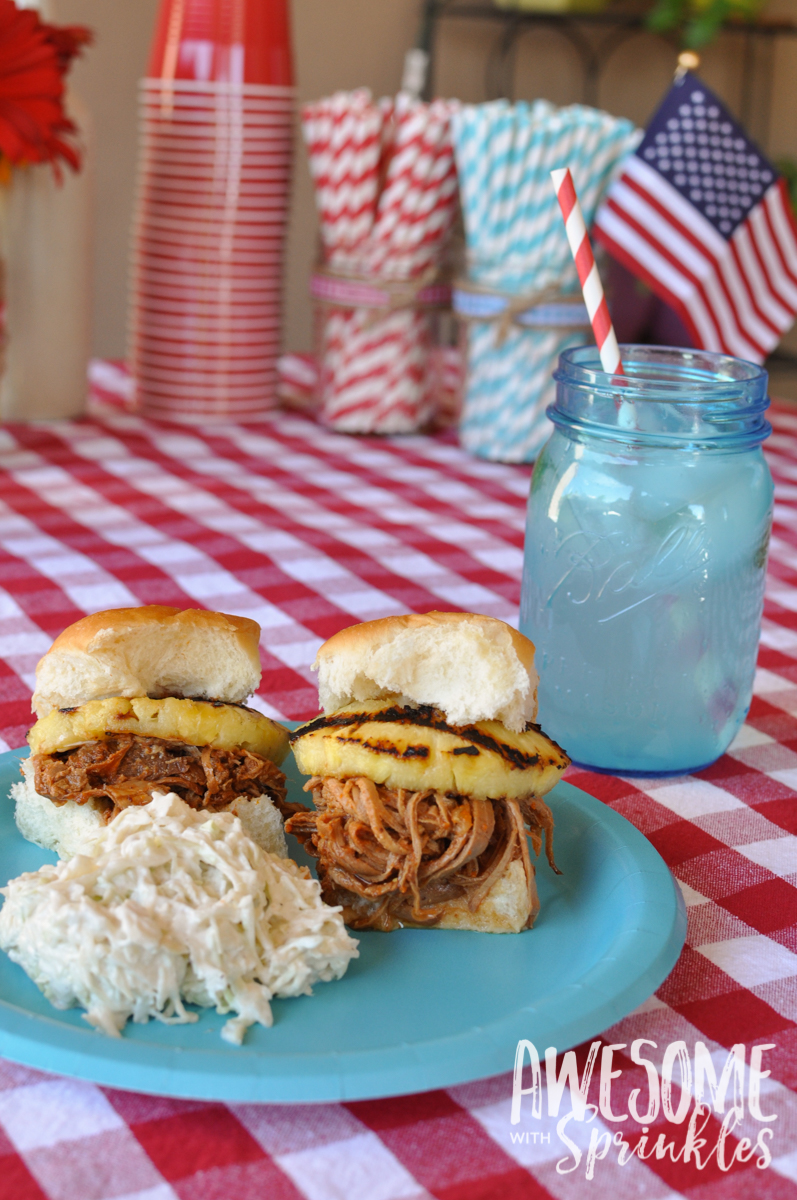 Plus, did I mention it is made with BEER in the Crockpot? #winning. I freaking love Crockpot cooking. There is nothing better than an easy set-it-and-forget-it recipe that I can come back to 8 hours later and it has magically turned into an awesome meal. This fool-proof pulled pork recipe is just that, easy and AWESOME.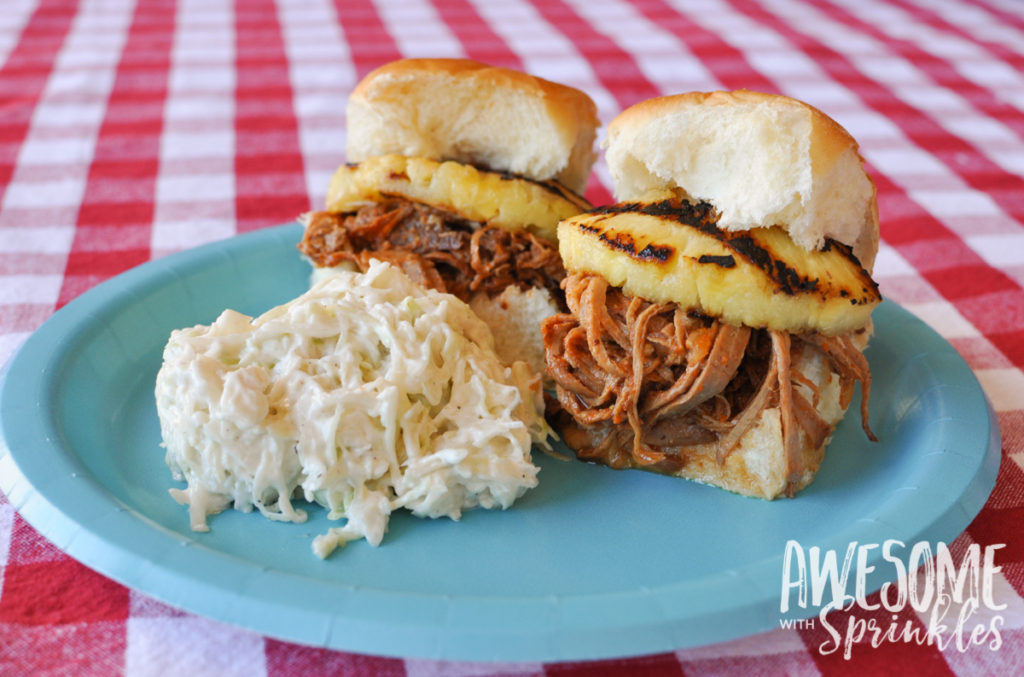 I tossed together this recipe like I do many of my favorite recipe – by spending a few hours of research on Pinterest and mashing up several recipes that sound half good but could use a little something else in the mix. After a few trial and error dinner nights where I use my friends as taste-testers (lucky buggers to have that job, eh!?), we landed with this final, perfect recipe that has been consistently recreated over and over again since.
I feel that this recipe has plenty of spice, and may even be on the spicy side for an average person, but if you really love spicy food and want to turn this up to 11, you can swap more Sriracha sauce in place of the ketchup. Fire it up!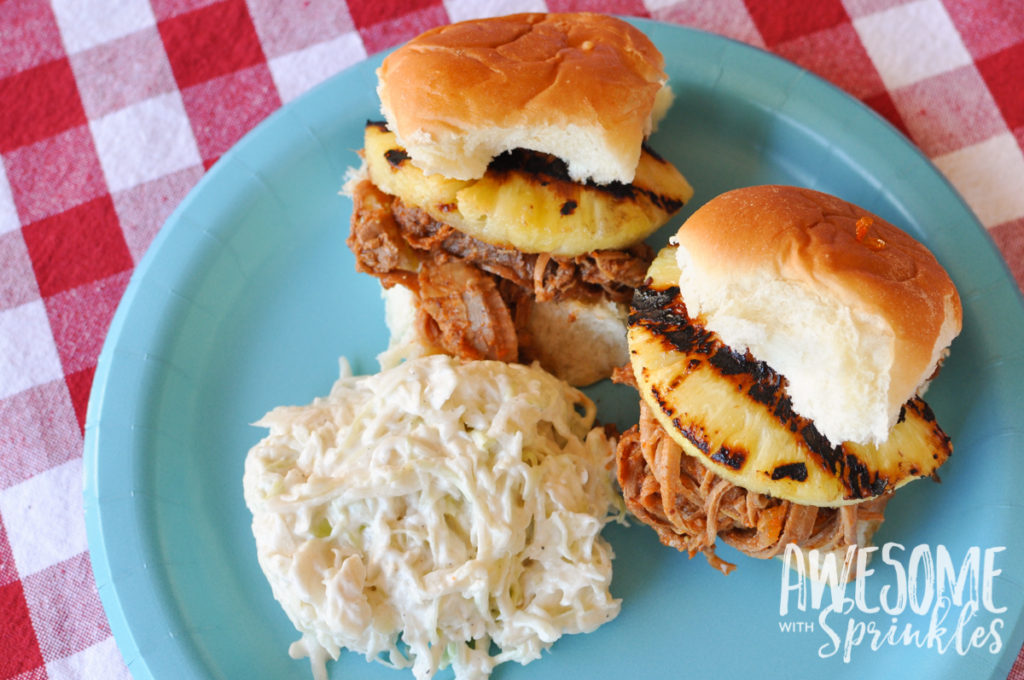 There are SO many ways to serve this pulled pork. One of my favorite ways is to make sliders on those little King's Hawaiian sweet rolls with some grilled pineapple or avocado and cheese slices. Perfect for picnics, family gatherings or watching the big game with your friends! Serve with chips or my favorite broccoli slaw.
But don't stop there… you could make pork street tacos with a little cabbage, corn salsa and avocado. How about some pork enchiladas? Or serve over cilantro lime rice with this mango black bean salad for a fresh and healthy alternative.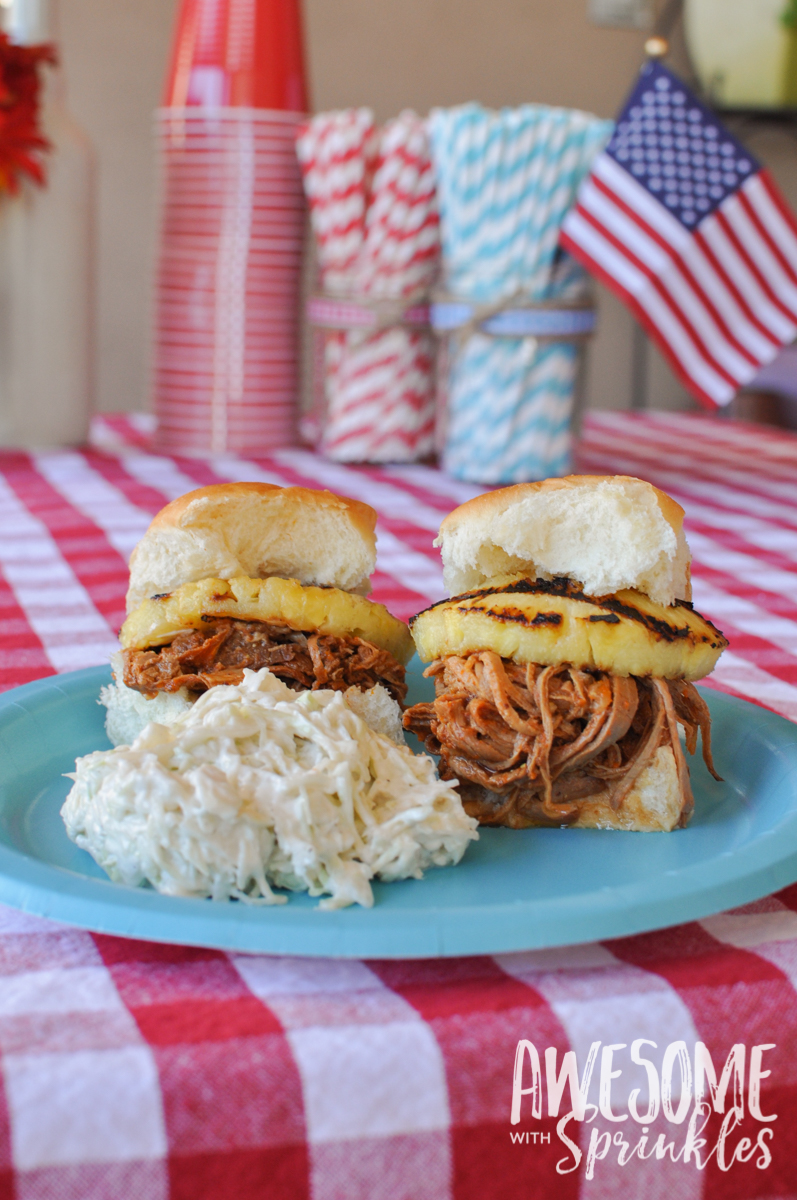 I love that this recipe makes a BIG batch of pulled pork, but you could easily half it if you had a smaller crockpot. I say go big because there are so many different ways that you could do up the leftovers (as you read above). Or just toss them in a freezer back and save for later. So easy!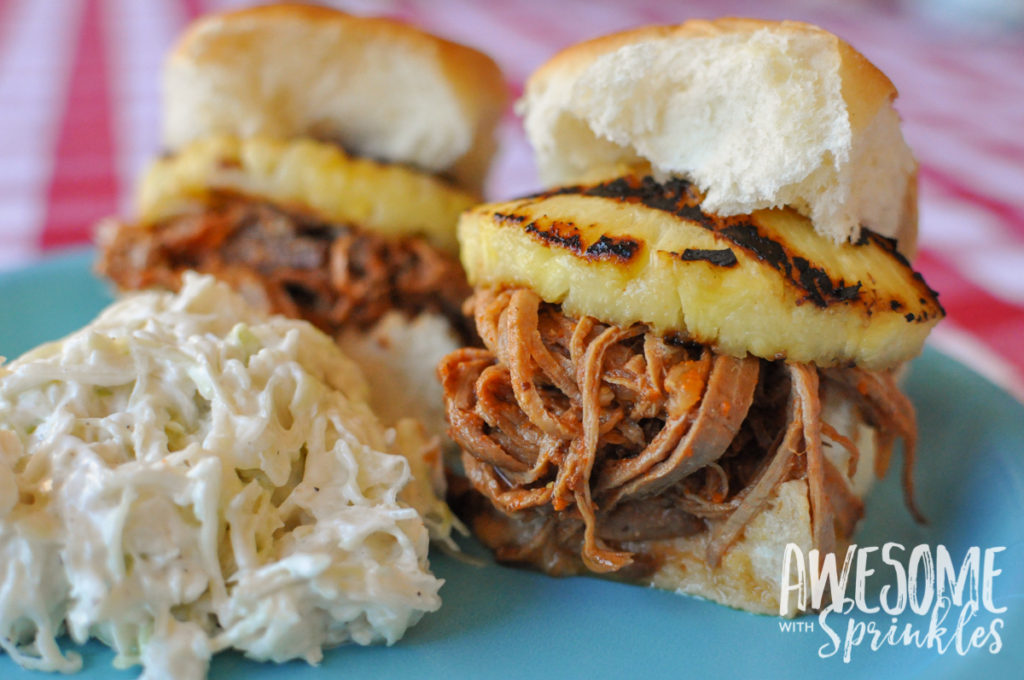 Slow Cooker Sriracha Pulled Pork Sliders
Ingredients
5-6 lbs boneless pork tenderloin roast(s)
2 large onions, thinly sliced
12 oz dark beer (or dark soda such as rootbeer, Dr. Pepper or Coke)
1 cup ketchup
1 cup Sriracha sauce
4 tbsp brown sugar
2 tbsp spicy brown mustard
salt and pepper
Instructions
Cut pork roast(s) in half. Place in slow cooker. Cover with onions and salt and pepper.
Combine beer, ketchup, Sriracha sauce, brown sugar and mustard in a bowl and pour over pork.
Cover and cook on low for a minimum of 6 hours. You can let it go for almost 8 if you have the time.
Shred pork with two large forks. I do this in the crock pot because it is usually so soft it just falls apart, but you can take it out shred it up on a cutting board if that is easier. Let simmer for another 30 mins to let all the juices get nice and soaked in.
Serve on King's Hawaiian rolls with slices of avocado or pineapple, a little cheese, or slaw on top. Whatever you are in the mood for.
Pin for Later: