Pickled onions might sound a little "ew" at first if you have never had them before, but trust me, they are goooooooood stuff. These little babies pack a ton of flavor!
And did I mention they were PINK? ? Just look at that color! The onions get their beautiful vibrant color from the red onion skins. The skins turn almost neon pink (as you can really see in the shot above).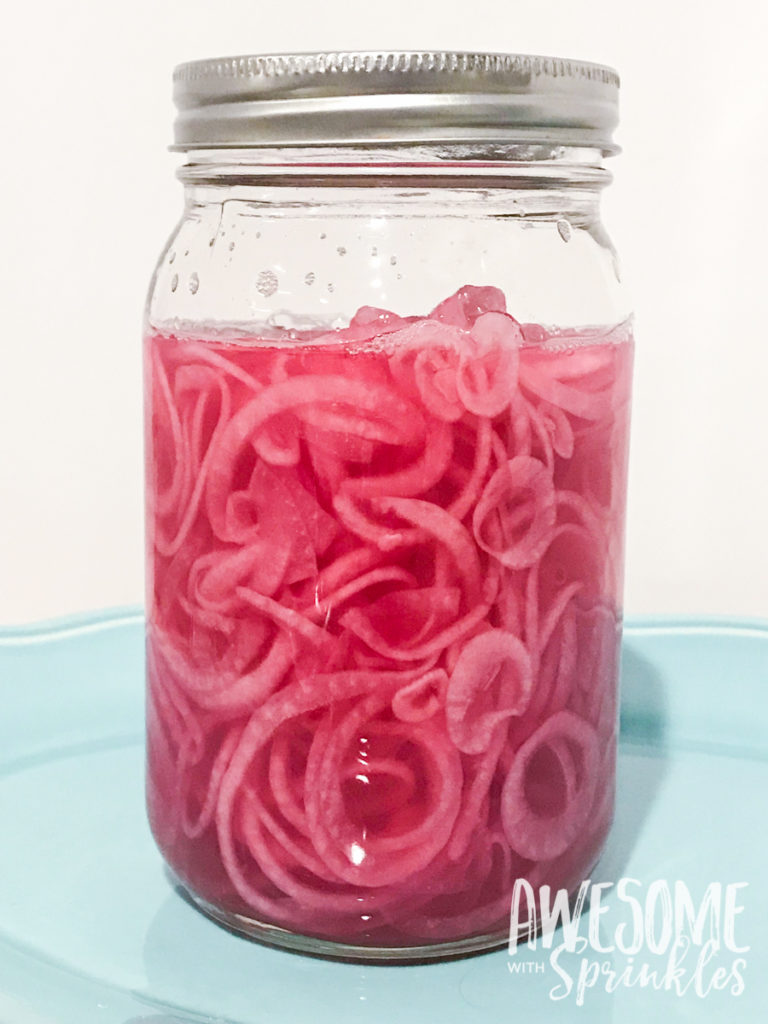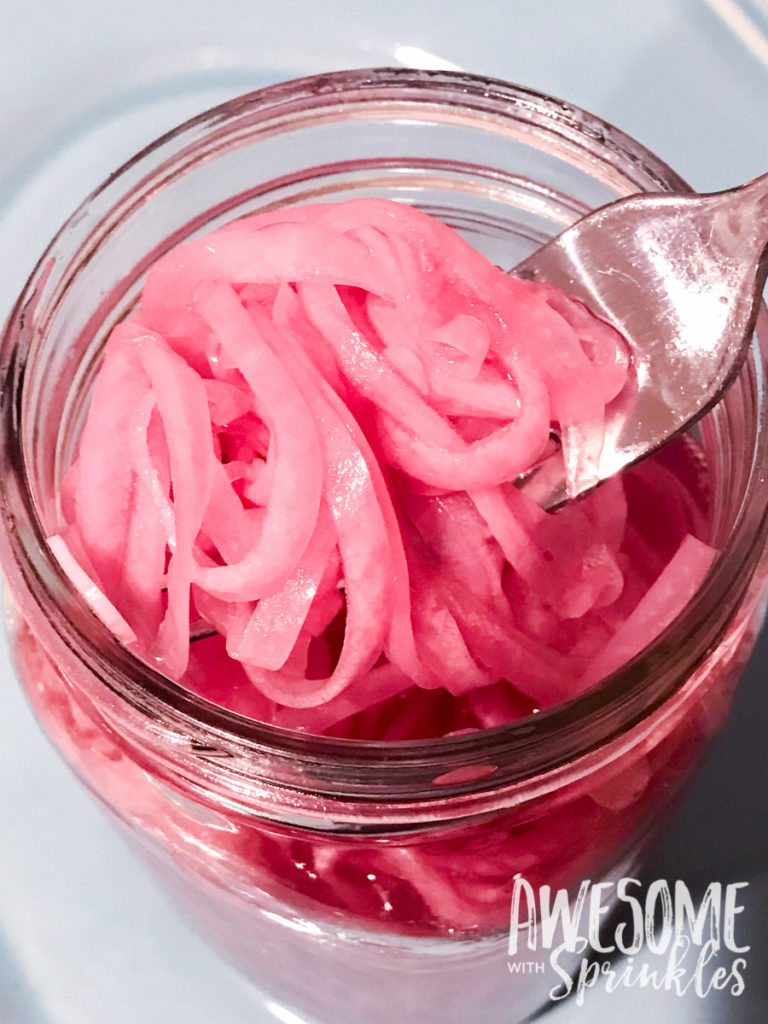 You'll want to slice the onions thin enough so that they soften when soaked in the brine and become "floppy" (I don't know how else to describe it! Haha.) but thick enough to keep a little of their crunch.
I like to use a mandolin for precise slices. This is the one I use at home. It's simple to use, doesn't take up much space, and is even dishwasher safe. Win-win-win! ?
Pickled onions have a tangy bite without the sharp burn of raw onions and are an easy way to jazz up street tacos ???, salads, sandwiches or on one of my favorite dishes…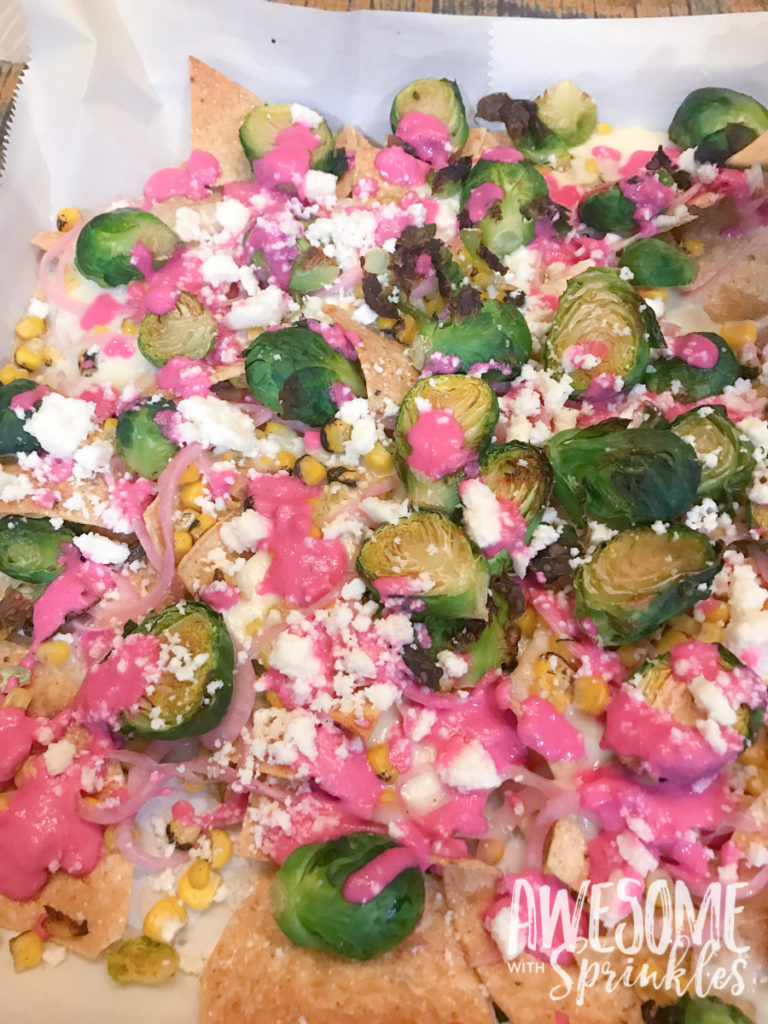 …Brussel Sprouts Nachos!!! I'm trying out a copycat recipe of my favorite appetizer from local restaurant Diego Pops! I'll keep you posted on the "research." 😉
Enjoy!
Pin for Later: