Peanut butter lovers get ready to drool your face off. This is one of my all time favorite frostings. It is sooo yummy and hard to not eat it right out of the mixing bowl with a spoon! =9
Try it on these PB+J Cupcakes (as pictured above)!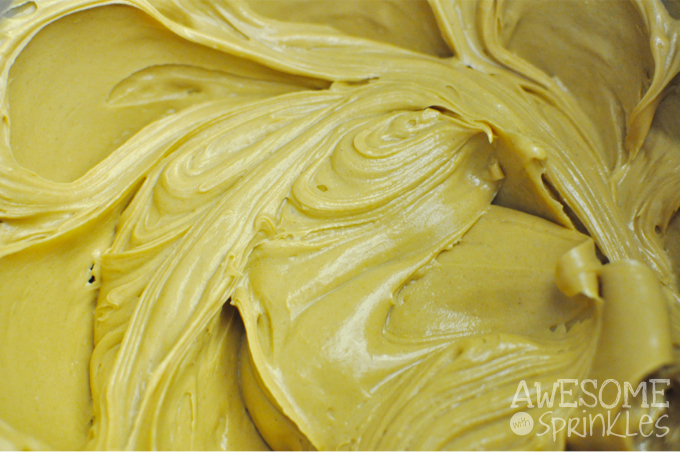 Author:
Ina Garten / Food Network
Ingredients
1 cup confectioners' sugar
1 cup creamy peanut butter
5 tablespoons unsalted butter, at room temperature
¾ teaspoon pure vanilla extract
¼ teaspoon kosher salt
⅓ cup heavy cream
Instructions
Place the confectioners' sugar, peanut butter, butter, vanilla, and salt in the bowl of an electric mixer fitted with a paddle attachment. Mix on medium-low speed until creamy, scraping down the bowl with a rubber spatula as you work. Add the cream and beat on high speed until the mixture is light and smooth.
Notes
I like to use Skippy Natural Creamy Peanut Butter since it has a nice peanutty flavor and isn't too sweet to begin with. You will be adding plenty of sugary goodness to it. ;)