Leaping Leprechauns! Can you believe it's MARCH already!? This year is whizzing right on by! It's March and that means the St. Paddy's Day trend of GREEN food is starting to pop up!
While brainstorming some green cookie ideas, I wanted something more than just green colored cookie dough. My mom's pudding cookies are some of my favorites (and they are super easy) and I have enjoyed playing around with different pudding flavors and mix-ins to change things up.
So pistachio pudding cookies it will be! Because what other "green" pudding flavor would make a good cookie? (Okay so maybe Key Lime…I will add that to the idea board for next time.)
I tried this combination last year around St. Paddy's Day and I really liked it. This year I took things to the next level by adding some toasted pistachios to the dough. Such a great idea! The toasted pistachios really add a dimension of flavor to the cookies. They remind of white chocolate macadamia cookies which are a favorite around here.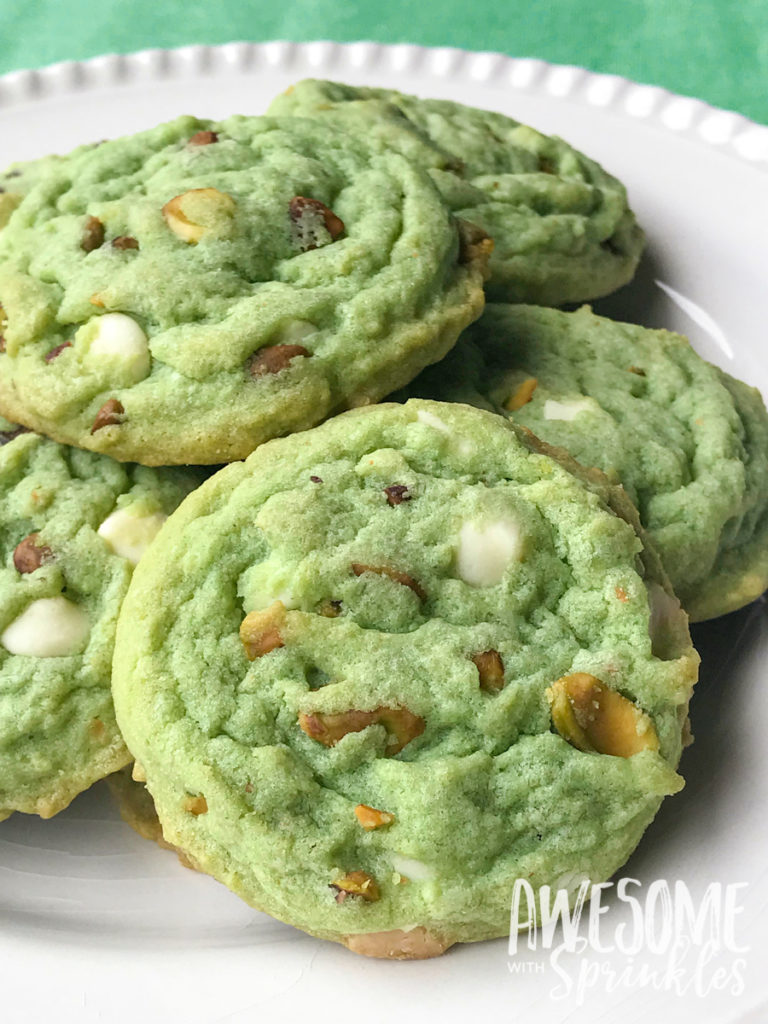 I recommend using roasted UNSALTED pistachios when making these cookies. Regular pistachios tend to have a lot of salt and though I enjoy salt in my cookies, I think that the salt might overpower the flavor. My grocery store was out of roasted unsalted pistachios but I was able to find some raw ones, so I just toasted them on a sheet pan in the oven.
PRO TIP: Toasting your pistachios (any or nuts for that matter) releases the aroma of the nut and adds a depth of flavor that you just don't get with raw nuts. It also improves the texture so that they will keep that pleasant crunch when tossed into baked goods or on top of a fresh salad. DO. NOT. SKIP. THIS. STEP. I promise you will be glad you did it!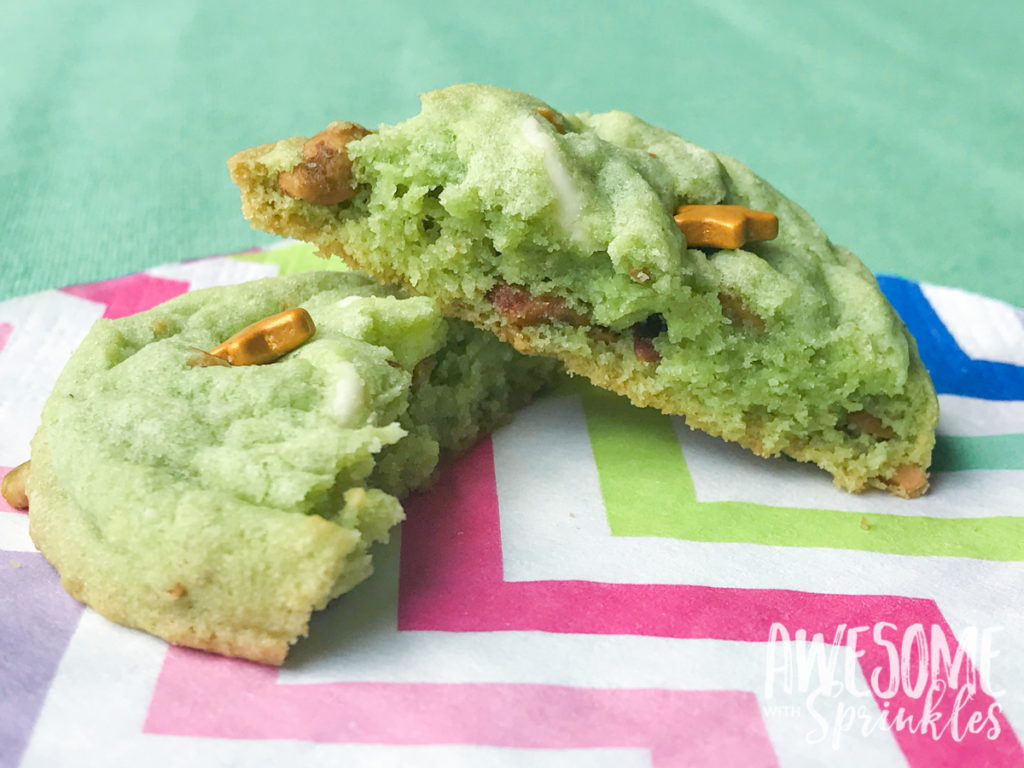 What I love about these pudding cookies is that they have a lovely crispy outside but stay soft and chewy in the center. If kept in an airtight container they will stay soft and won't dry out or get hard after a few days like most cookies.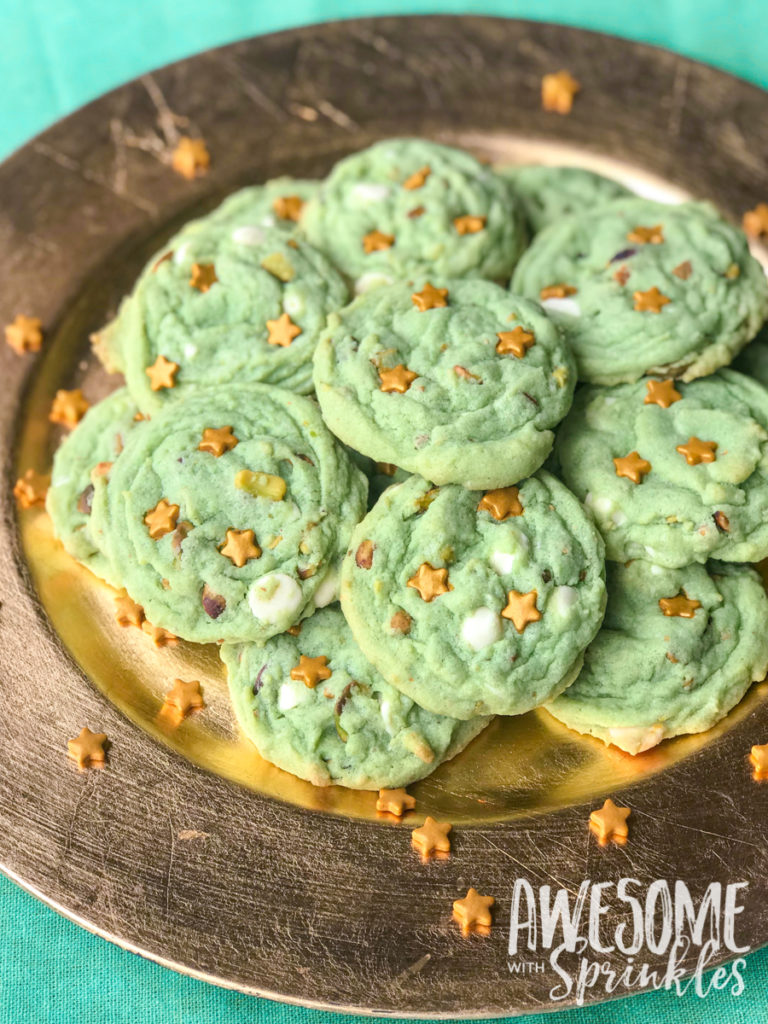 Since I was baking this batch for St. Paddy's I topped a few with these chunky gold stars sprinkles to add a little extra sparkle.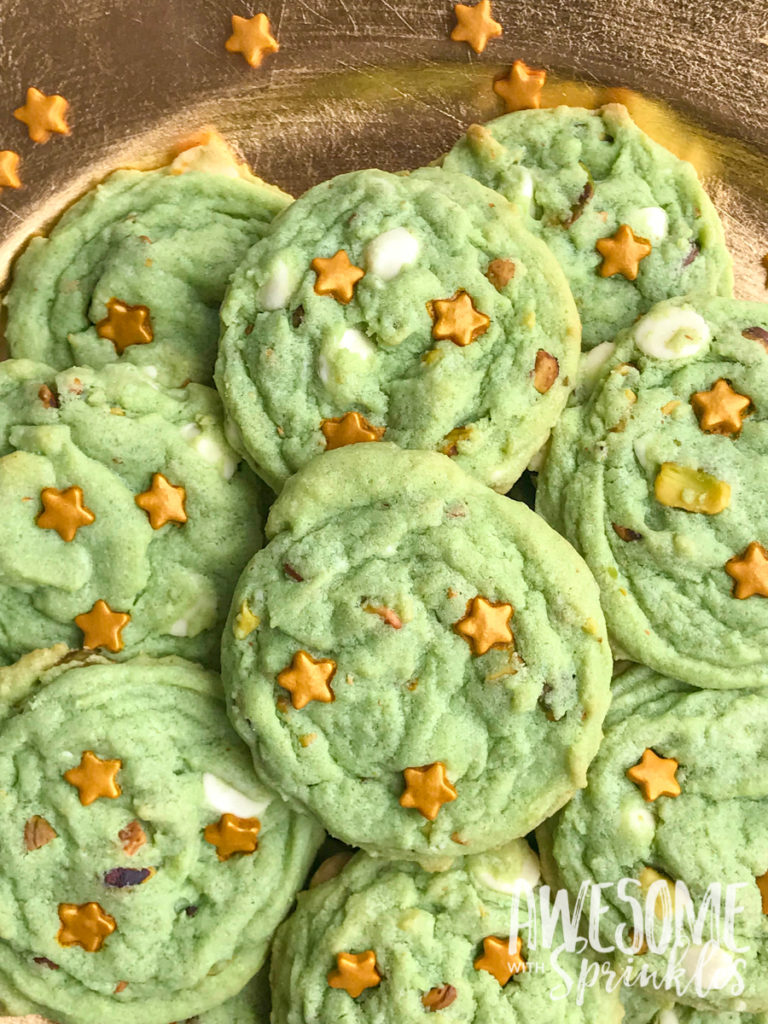 Twinkle, twinkle little stars. Happy Baking!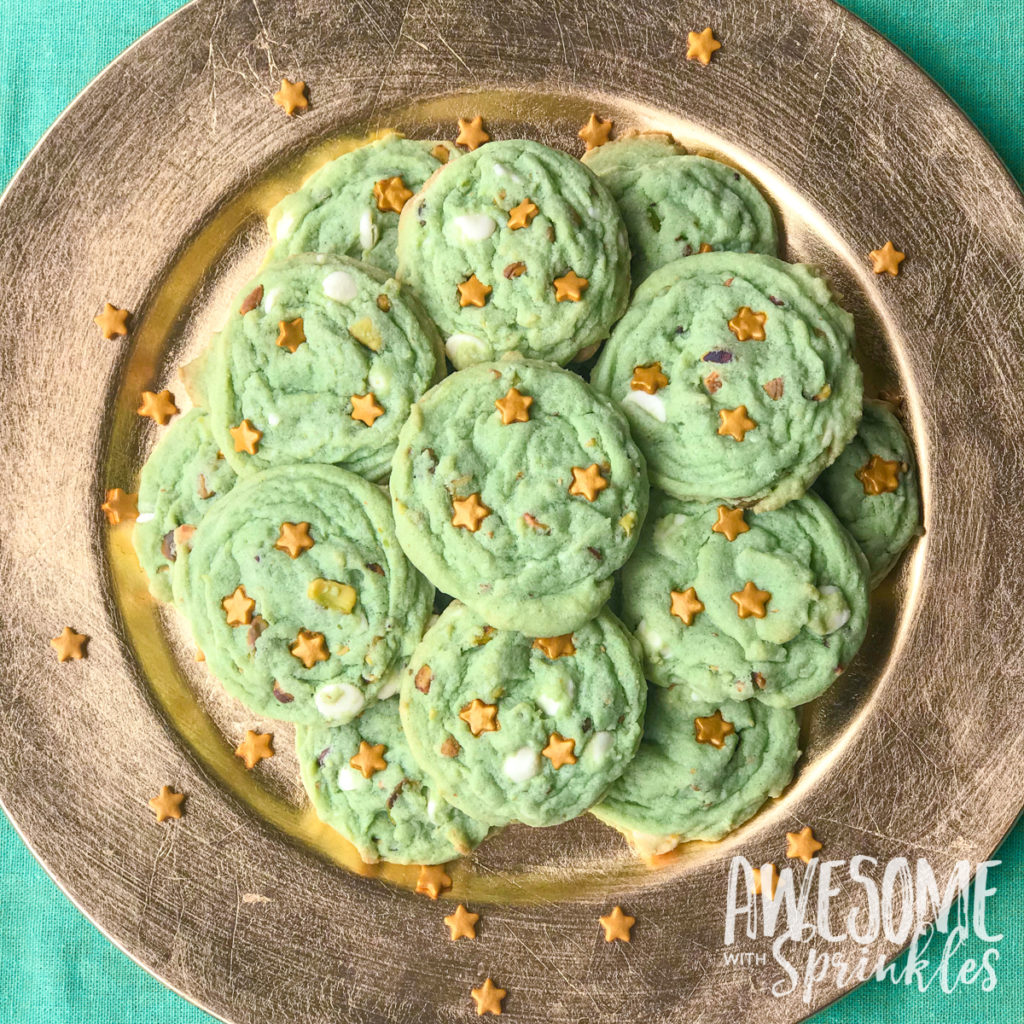 Pin for Later: