There is certain point towards the end of summer, when there occurs a notable shift in the daylight and you know it means that fall is just around the corner. It is still warm outside and the weather hasn't cooled much if at all, but the light seems less like the bright blaze of summer beating down on you, and more of a golden, warm hug that says "Hang in there, kid. Autumn is coming".
When I think about the light shifting at the end of summer, it reminds me of those last precious days before the end of summer vacation as a kid when we tried to get in one last trip to the pool, one last camping trip, one last day on the lake. One last cool sip of Slush Puppie dripping down our chin while we sat on the boat dock and kicked our feet in the water, talking about our summer adventures. Sad to see the freedom filled days of summer go, but excited to start a new school year. I still can't see a Slush Puppie without thinking fondly of those days as a kid.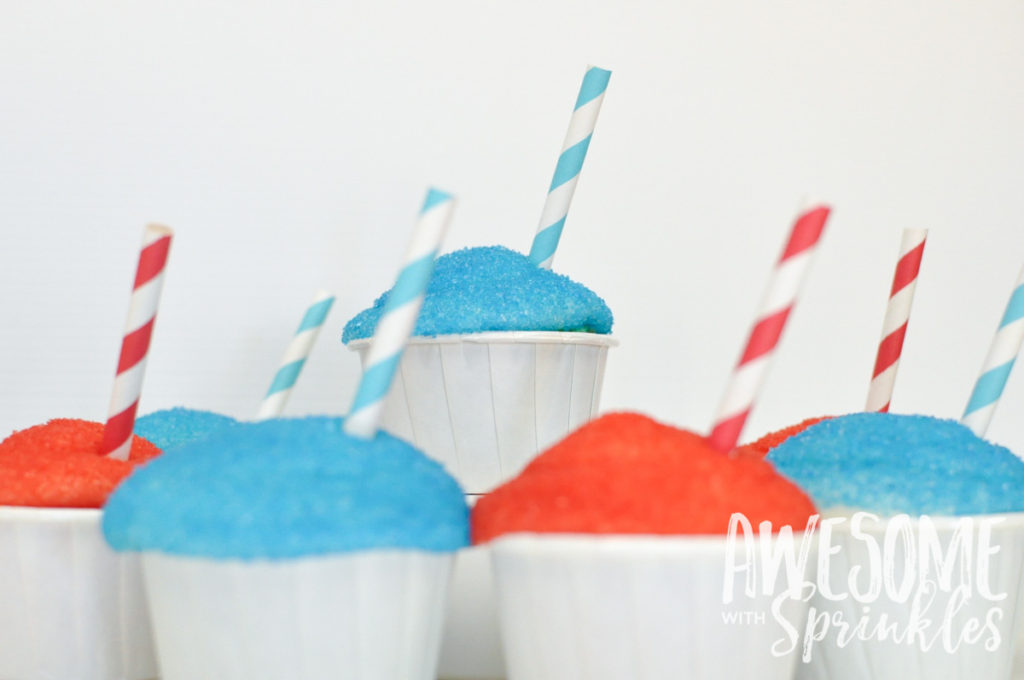 The Boy's office has a fun tradition called "Hot August Fridays" where every Friday in August each team hosts a little lunch/afternoon treat party that has a theme. This year, the engineering team chose "The 80's" as their theme, and I was volunteered to make treats.
It didn't take much brain racking to decide what I wanted to do. While cassette tapes, PacMan and high tops were all part of my childhood, they just didn't make good cupcake flavors. 😉 Summertime as an 80's kid meant Slush Puppies. So Slush Puppie cupcakes it would be.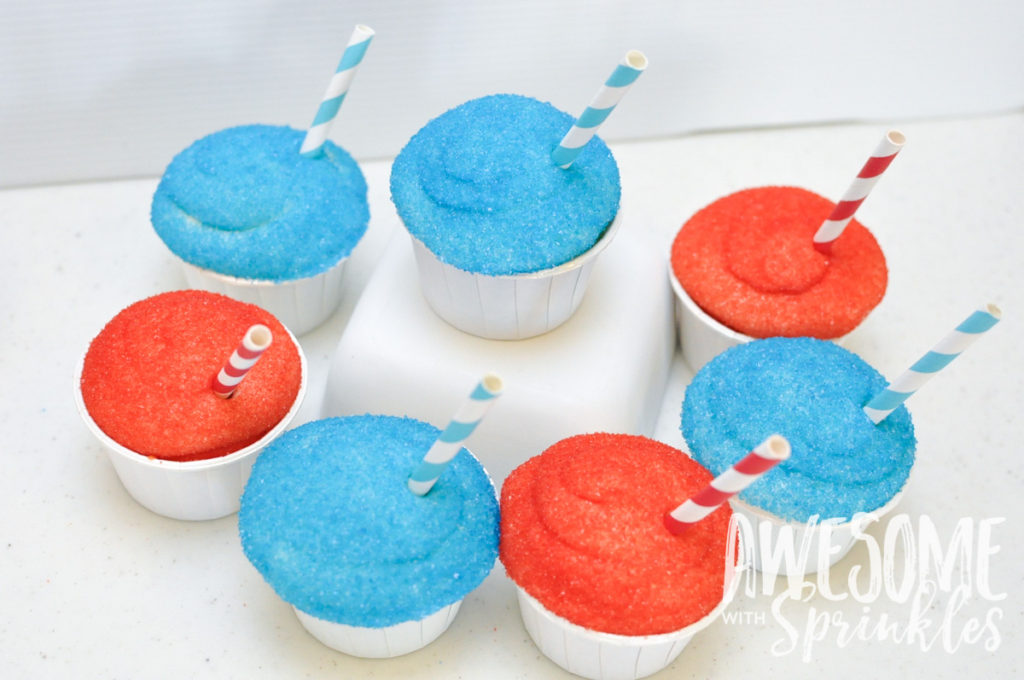 The convenience store on the corner of town where I lived carried only two flavors of Slush Puppie back in the day; Cherry and Blue Raspberry, and of course, if you were feeling a little squirrely you could mix them together. I was a Blue Raspberry kind of girl (and I still am to this day). So those are the flavors that I ran with.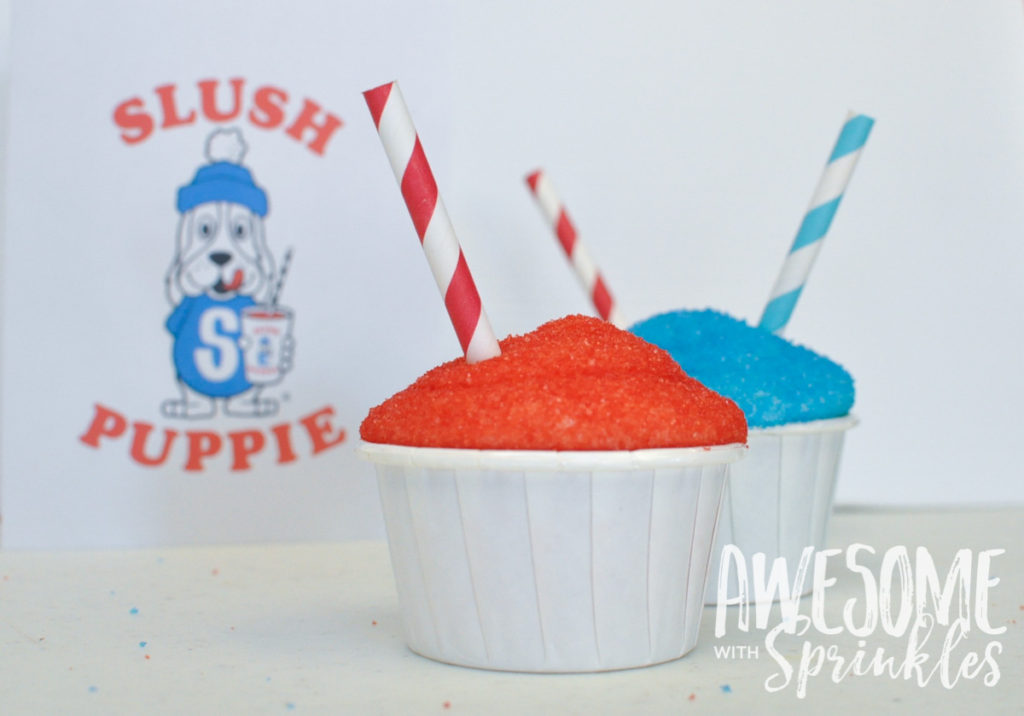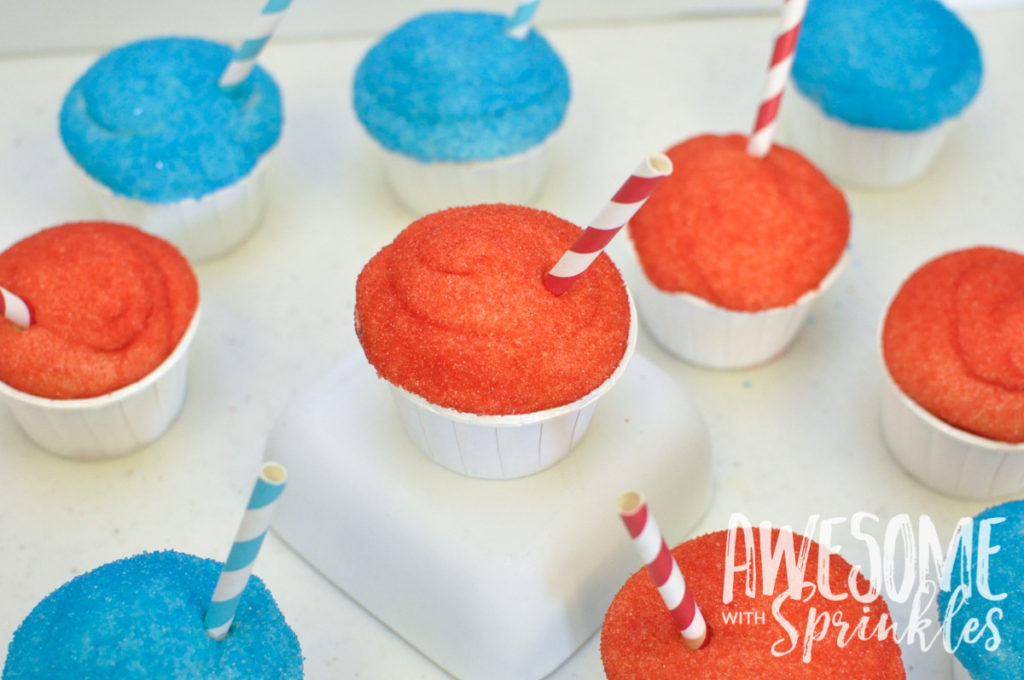 The Slush Puppie cupcakes turned out perfect! They looked the part (even the cake was brightly colored) and tasted like straight up slushie! I was so happy with how they turned out they blew everyone's minds because they looked so much like little cups of slushie that people didn't expect them to be cupcakes.
The secret to their awesome flavor is another childhood favorite of mine: Kool-aid. I actually use Kool-aid in my cupcakes quite a bit. It colors the cake in vibrant shades without needed any food coloring and adds a punch of flavor! I love using it for orange cream cupcakes or strawberry shortcake cupcakes too. So good!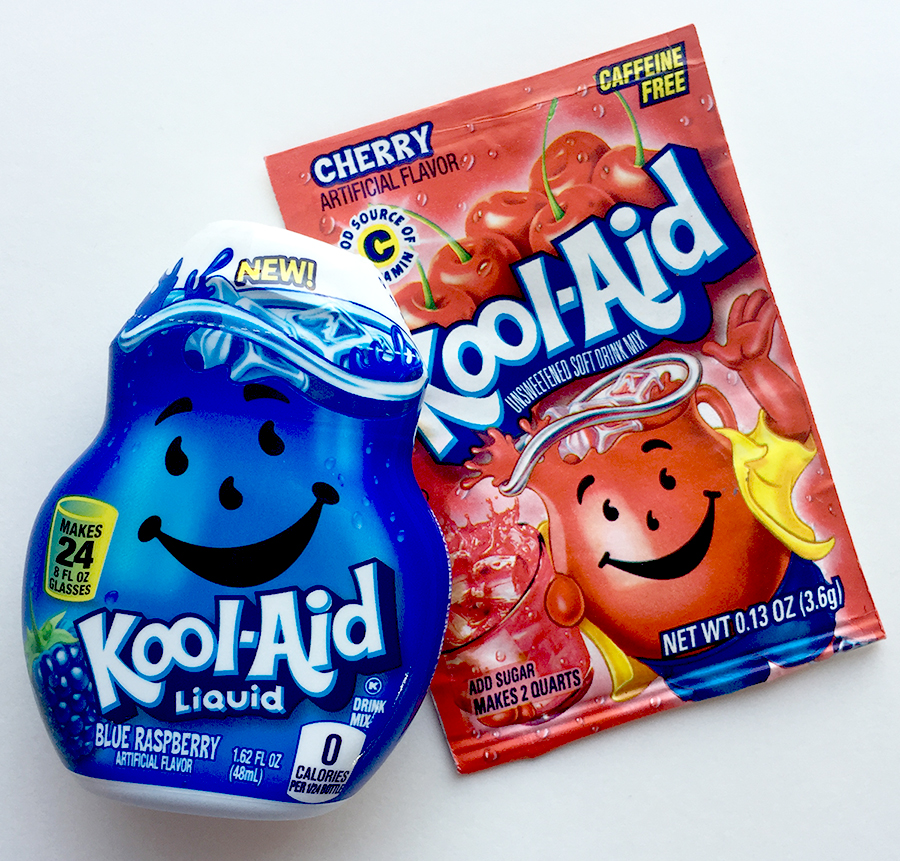 The store I was shopping at did not have Blue Raspberry Kool-aid in the powdered packets, but I found some in a squeezy bottle that you add to water, which worked just fine. I added several generous squirts, enough to color the batter to what I wanted it, and they turned out great. Perfectly blue in color and a prominent but not overpowering flavor.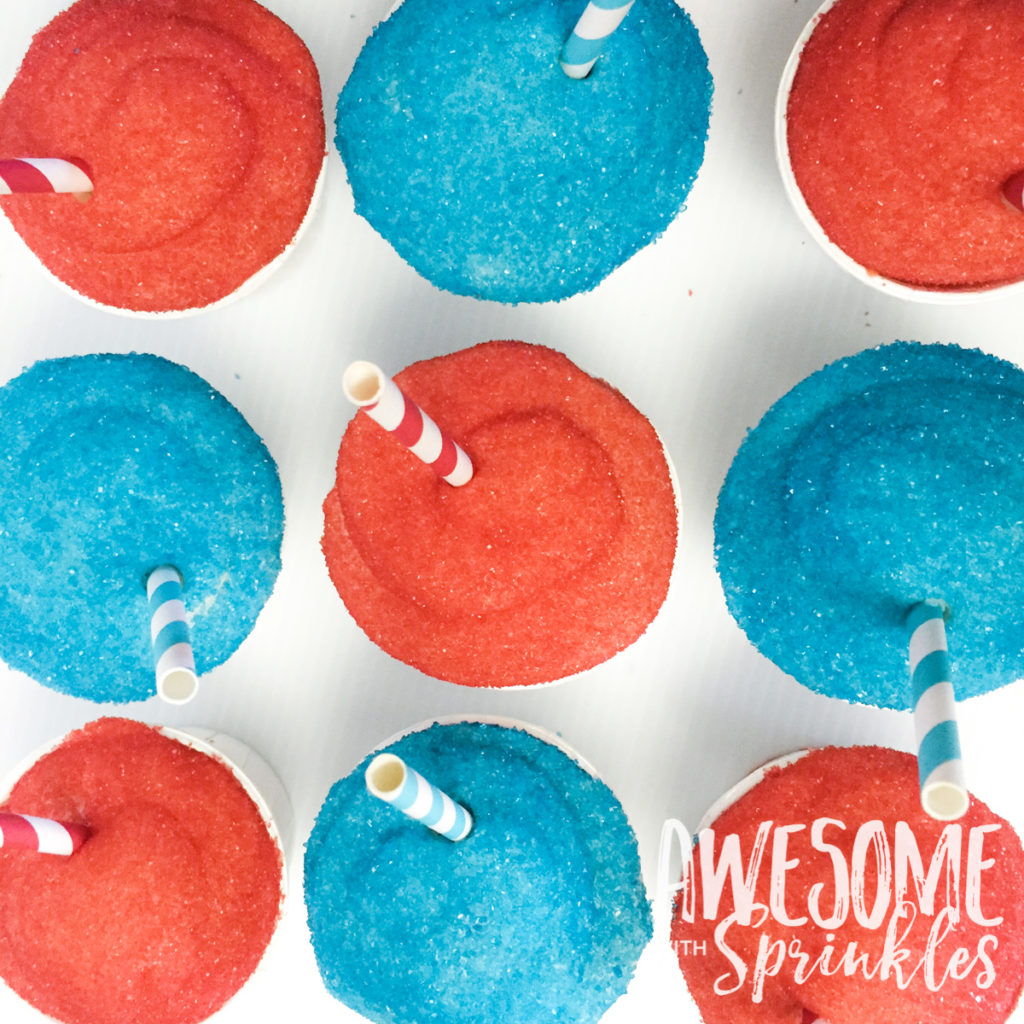 This recipe is for a SINGLE flavor of cupcakes. I made two batches; one for the red cherry and one for blue raspberry. This is the marshmallow buttercream frosting recipe that I used, however you can use whatever frosting you'd like. 🙂 Happy slurping!