Oh em goodness! Do I love me some sangria. This mulled cider sangria puts a wintertime spin on a summertime drink by adding the cozy spiced flavors of the holidays to my favorite cool and refreshing cocktail.
Sangria is generally something you see consumed poolside or with a tiny colored umbrella. But as far as I am concerned sangria is good anytime, my friends. Why should summer have all the fun!? Sangria is a party pleaser and it's easy to make by the gallon when you are serving a crowd, which makes it perfect for holiday parties! Let's spice things up a bit and bring those cozy festive flavors that we love from mulled cider and mulled wine into this merry and bright mulled cider sangria!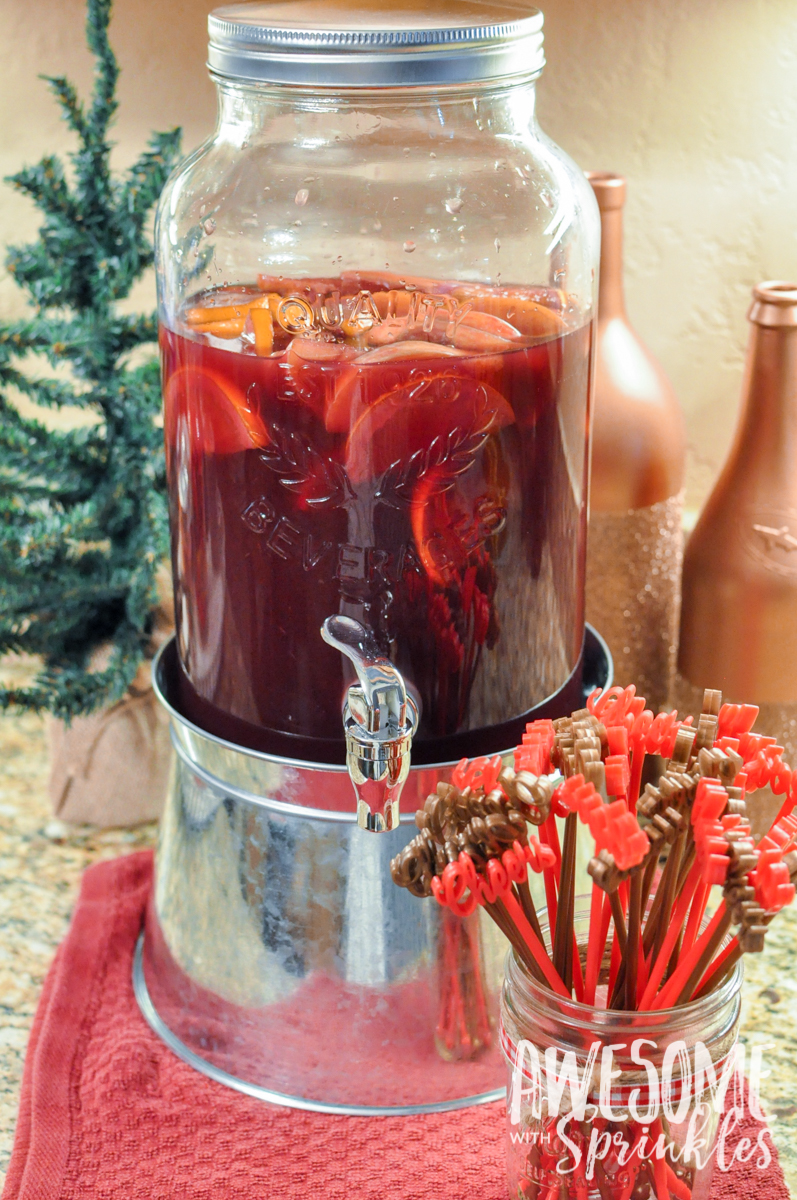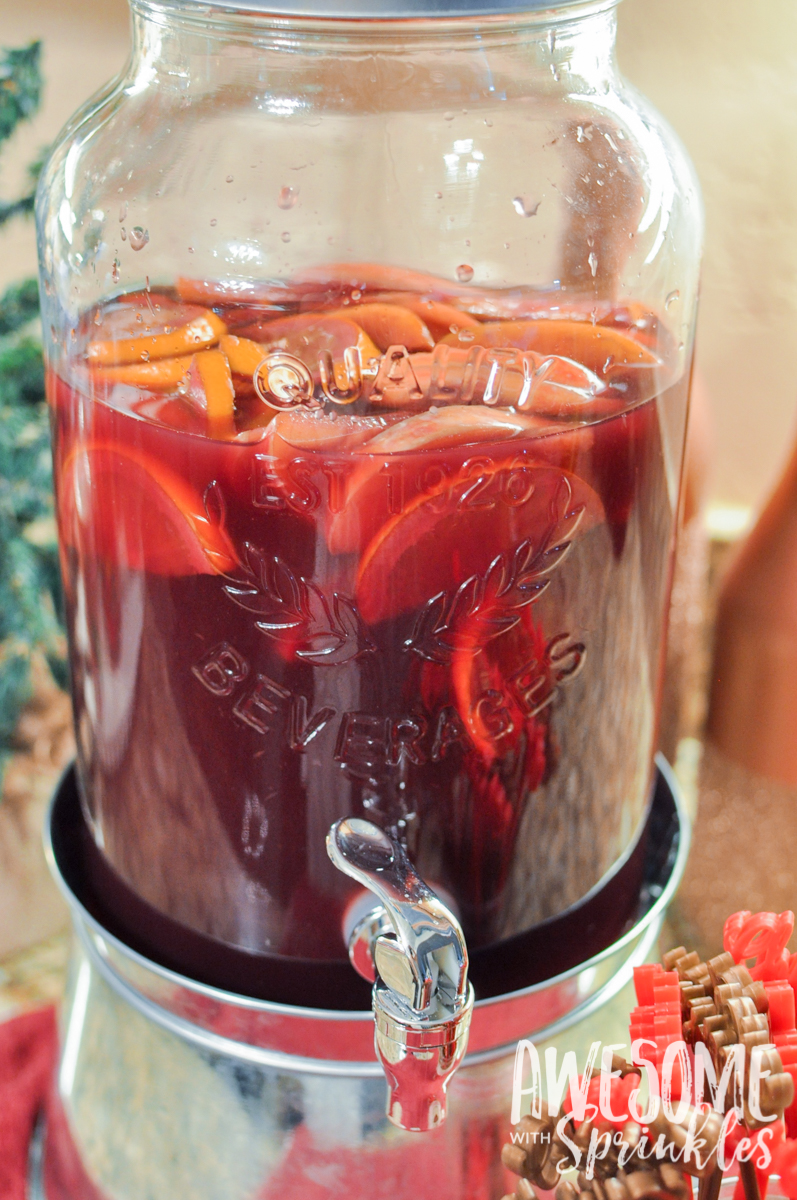 First you start with fresh apple cider. You can pick some up from the grocery store but my favorite is fresh pressed apple cider right from the farm! Yay farmers markets! It isn't as sweet (less sugary preservatives) and I am going to spice it up myself so the less it has in it to start, the better.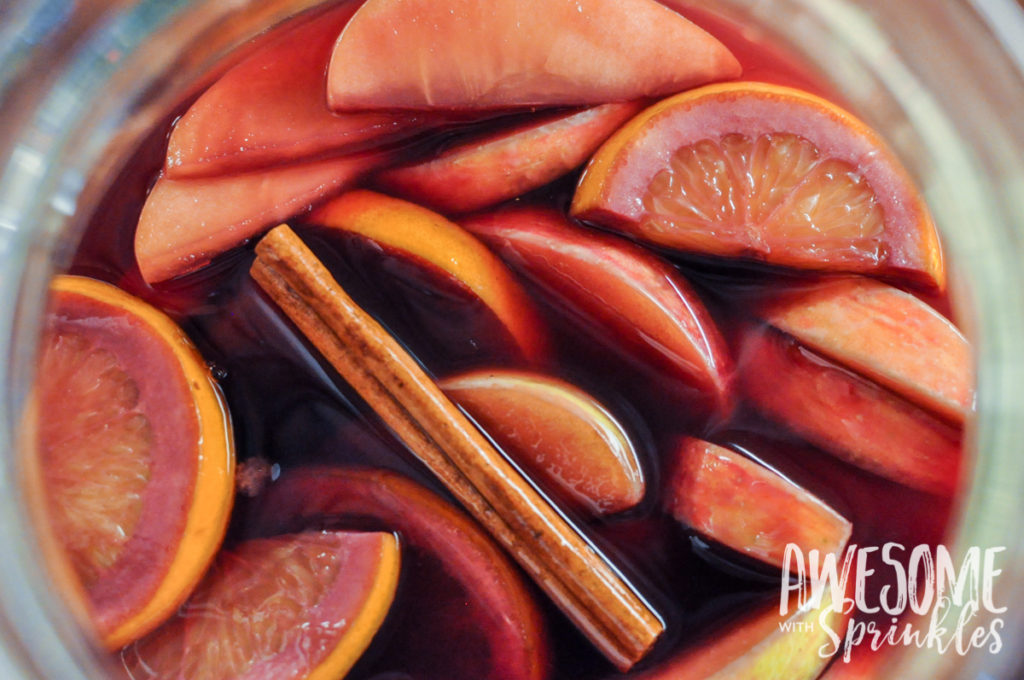 Next come the mulling spices! This is where the magic starts. I recommend you make your own mulling spices. It's usually just as easy to find whole spices in bulk and you can make only what you need. You can buy pre-mixed mulling spices at the store, which are totally fine as long as you get the WHOLE spices. The pre-mixed powder stuff is just blech. Don't even bother.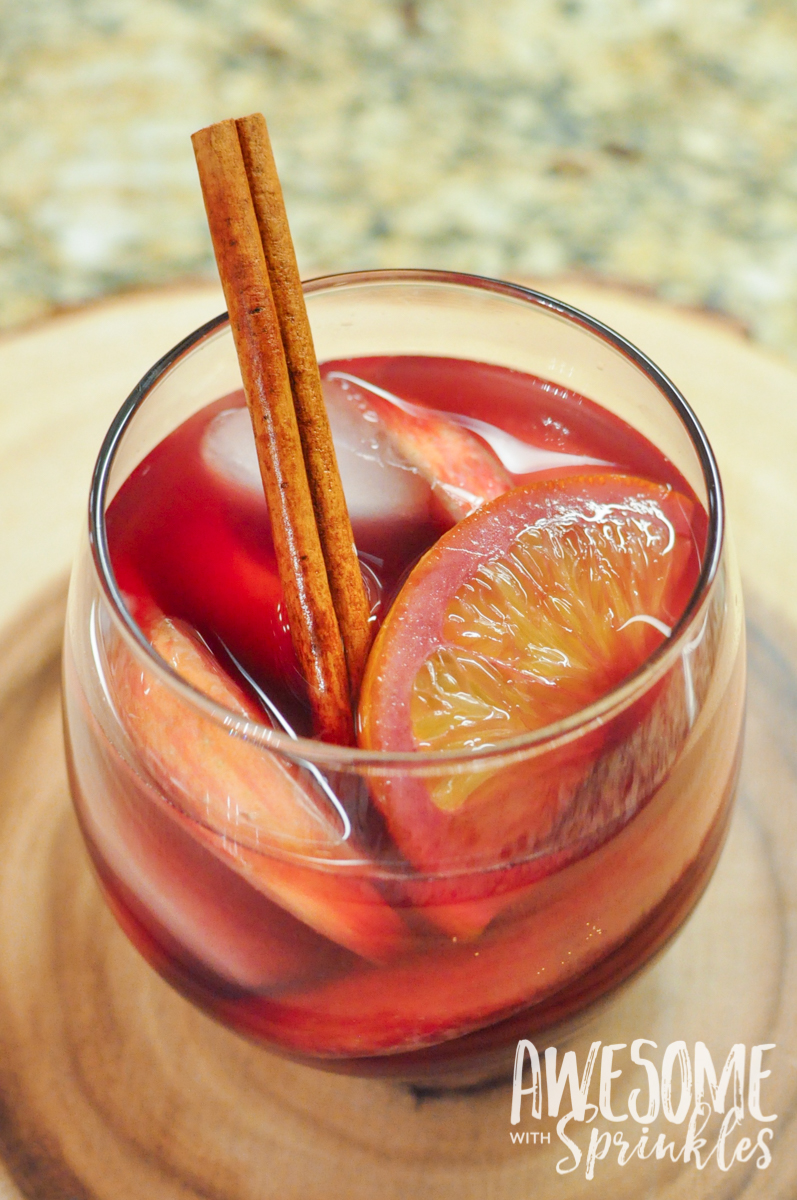 Last but not least (most important, I'd say) is the wine. A nice even red blend or table wine works great for this sangria. You don't want anything too sweet because you are going to be adding a lot of sweetness to it from the cider and fruit. There is no need to get fancy, you are making sangria. A "Two-buck Chuck" Shiraz or Cab is totally acceptable here.
This recipe makes about 1 gallon of sangria which is a good amount for a small gathering (or for me on NYE night ;)). I bought this cute 1.5 gallon beverage dispenser and it was perfect. Adjust according to the size of your crowd.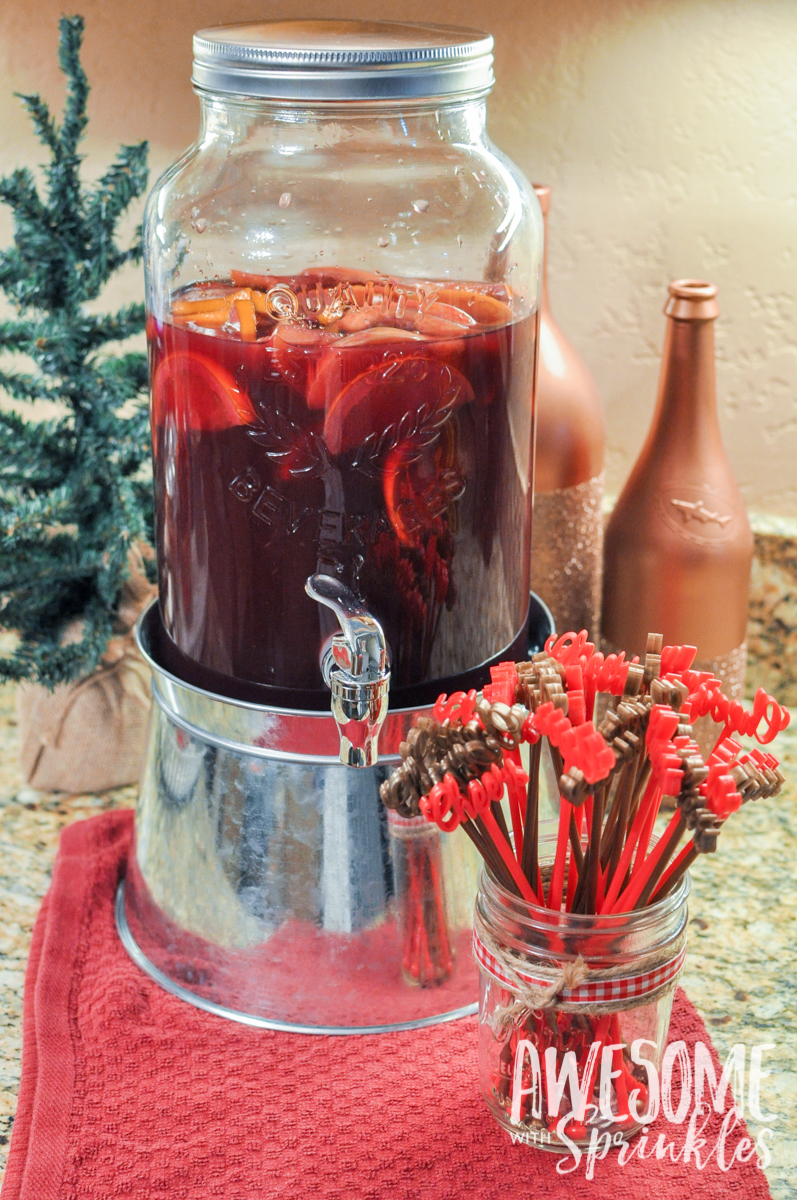 Pin for Later: