Happy Christmastime, dear readers! Christmas is sneaking up and I have some Grinchy themed goodies for you today! Inspired by one of my favorite holiday movies, How the Grinch Stole Christmas!
If you have been following along with us on social media then you know that I recently had a table at a pop-up craft market. The Holiday Bazaar is hosted annually by my Momma in her hometown in Idaho. I recently opened a new Etsy shop ? full of fun and sassy SVG designs and it was the perfect way to showcase some ideas for how to put those cut files to work!
When I was crowdsourcing for holiday design ideas (ie: asking my Facebook family and friends ?) my mom requested some Grinch designs. I was happy to oblige and I have to say, they are some of my favorites in the shop. ❤️  They are also quite appropriately timed because of the new Grinch movie that just came out (more on that later).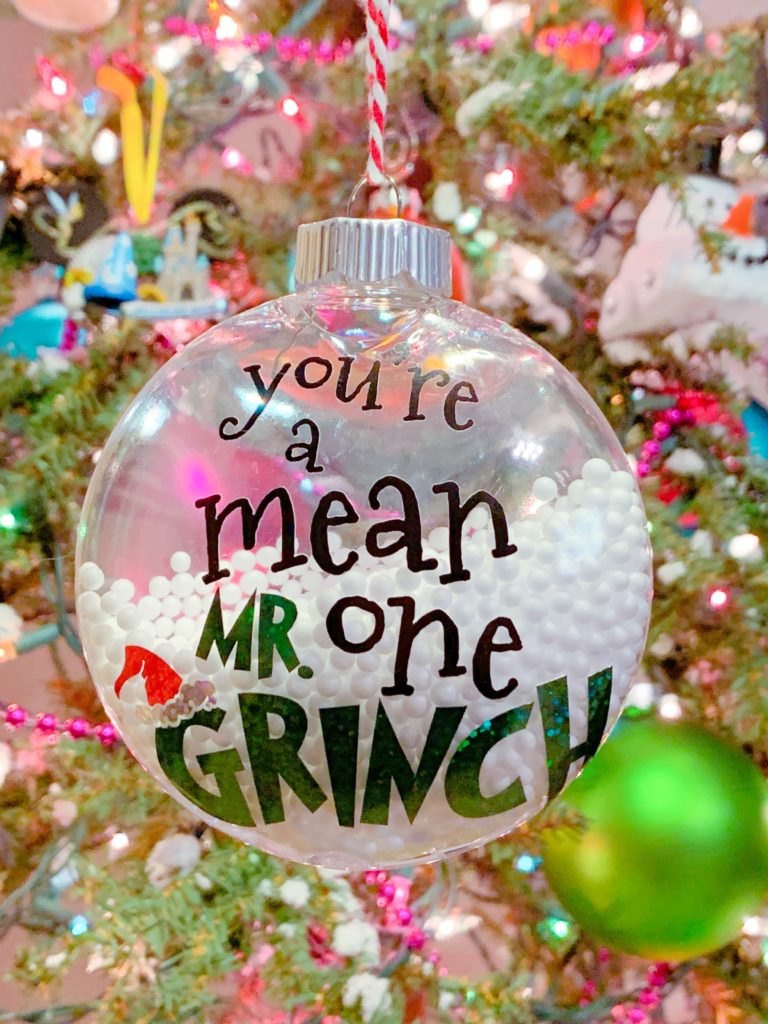 I can't see this Mr. Grinch design without signing the song!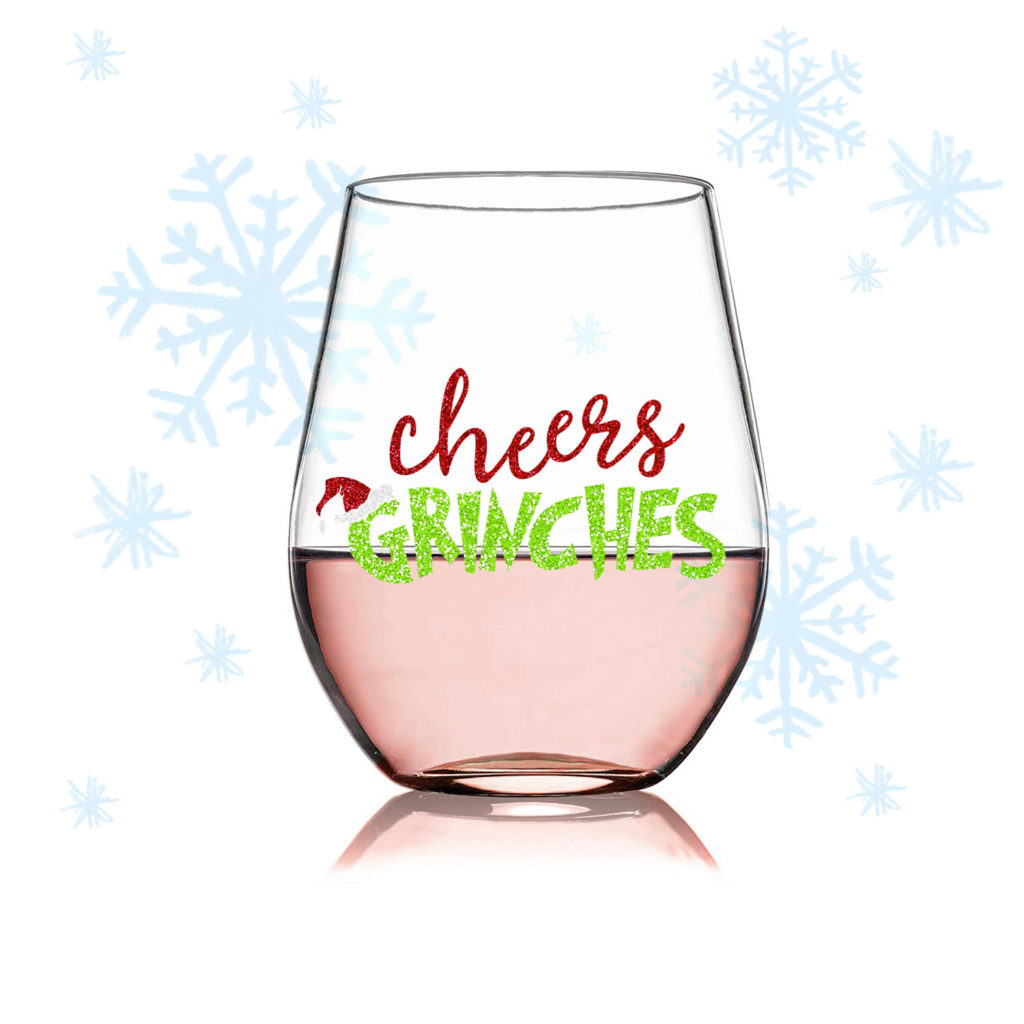 It isn't the holidays without some Christmas spirits! This "Cheers Grinches" design would look SO cute on some wine glasses or tumblers! There is also a "Drink Up Grinches" version.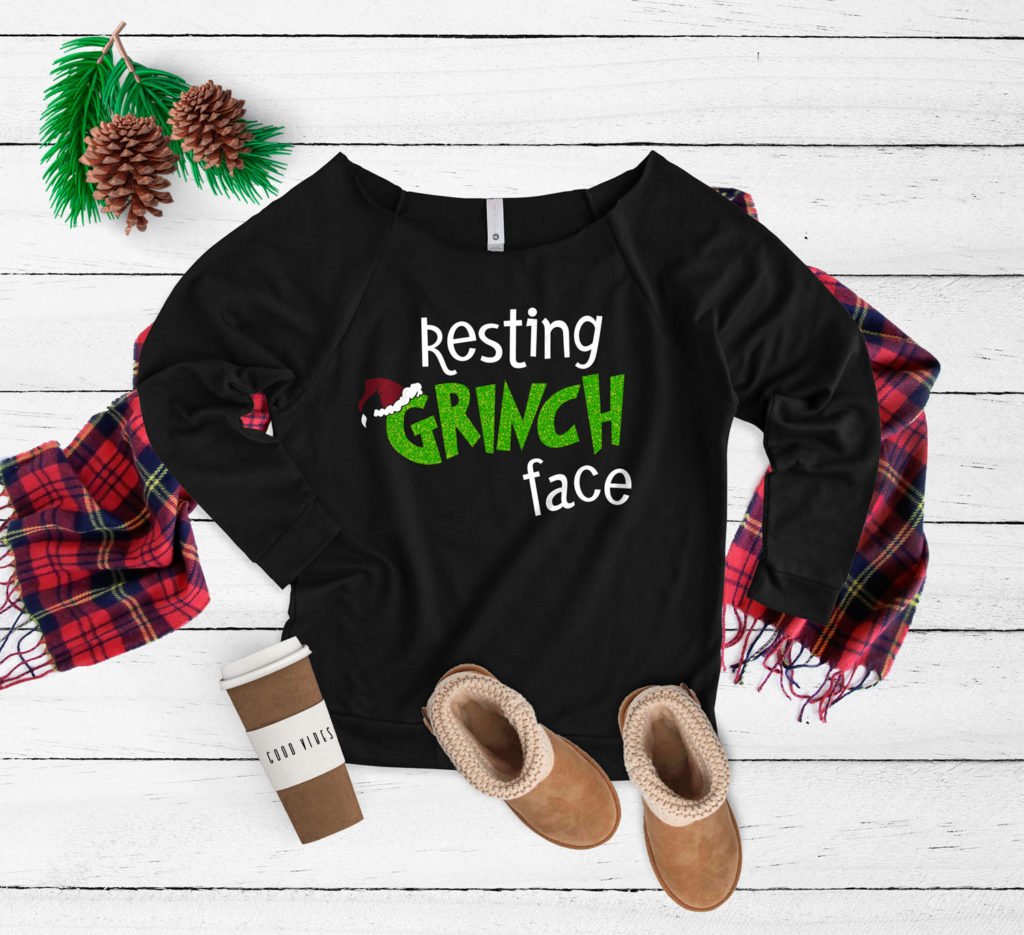 My personal favorite has to be "Resting Grinch Face". ? ? It cracks me up every time. Do I know some ladies who can relate? ?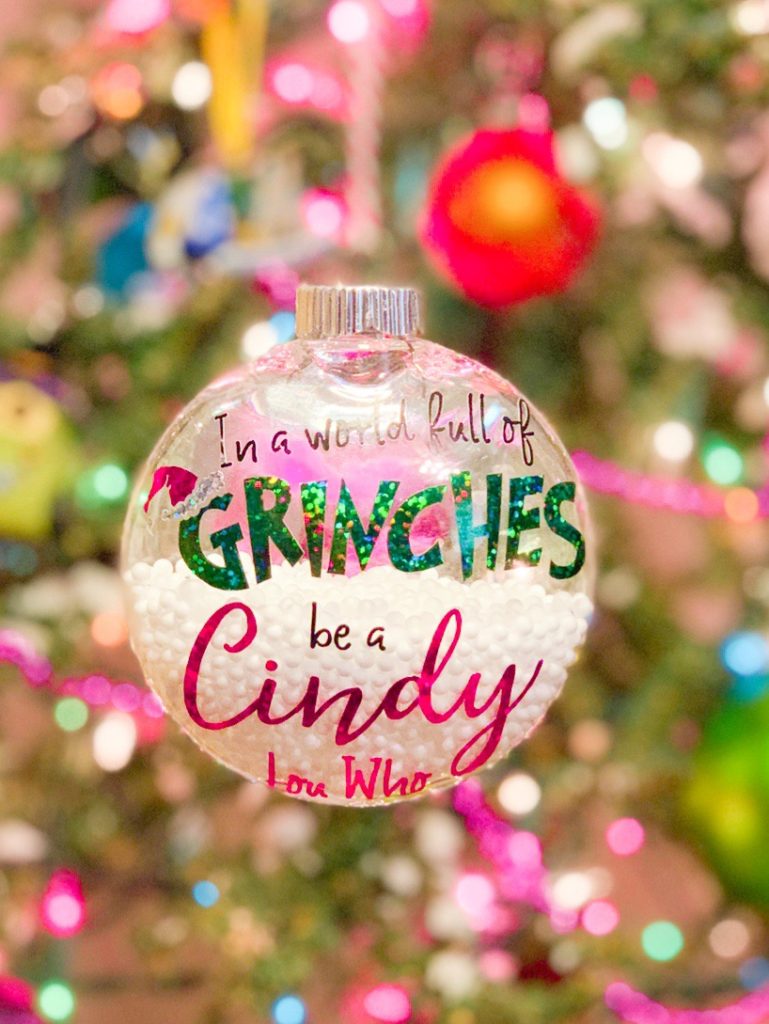 And my mom's favorite (and everyone else's too because this has been the most popular design of the season so far!) is a reminder to always be a Cindy Lou Who.
Merry Grinchmas from me to you
My treat to you all, just in time to DIY for the holiday is this FREE "Merry Grinchmas" design in SVG and PNG format and desktop wallpaper just for fun!.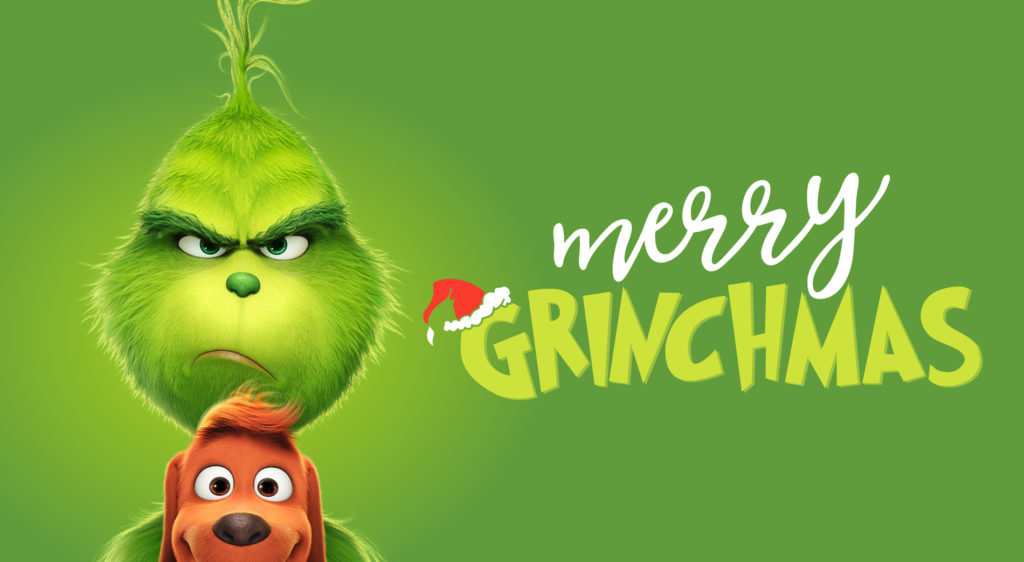 "The Grinch" Movie
How The Grinch Stole Christmas is a holiday staple in most American households. It's a tradition in our house to watch it while we put up the Christmas tree and decorations.
I will be honest, when I first heard that they were doing a new version of The Grinch I just rolled my eyes because I kind of hate that they are doing all these remakes of classic movies that I love. Or making beloved animations into live action movies… don't get me started! Guys. Just leave them alone! They are classics for a reason!
I will admit I was curious about this movie because I have enjoyed Illumination's films in the past but I really had no intention of seeing it in theaters. What sold me was that Benedict Cumberbatch was the voice of Mr. Grinch. Okay, I would give it a go.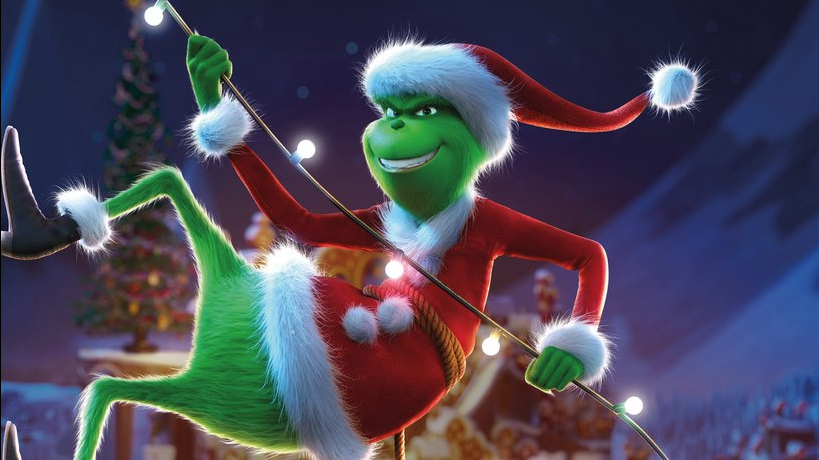 Unexpectedly… I LOVED it.
I saw this movie with my mum while visiting for the Thanksgiving holiday. Maybe it was just the nostalgia I was feeling from being home or the heavy mother-daughter relationship theme, but I really feel that they gave the story a fresh update without taking away from the warmth, style and message of the original. There were even quite a few hat tips to the old flick which I really appreciated.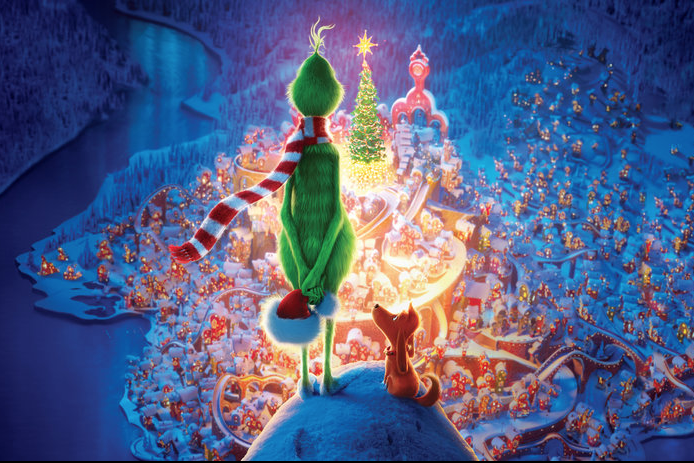 To start, it looks beautiful. The characters, the snow, the Grinch's fur blowing in the wind and dusted with powder from the snow. Cue the heart eyes. Absolutely stunning.
I also love the new interpretation of the city of Whoville. It's so festive and Christmasy all tucked away in a snowy valley. If Dr. Seuss were to build a gingerbread city, it would look just. Like. This.
The overall story is the one that you know and love. They have added a few more lines of verse here and there to the classic narrator's story, but I liked it and it worked within this new Who world.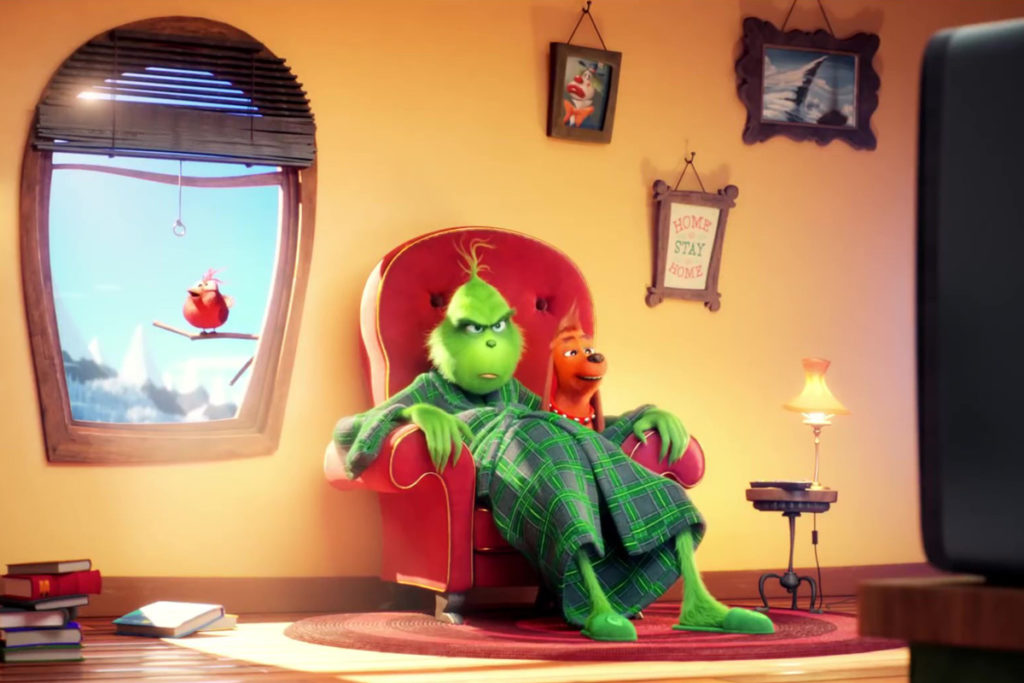 Mr. Grinch is still a grouch, but all of us homebodies can 100% relate to him. He's just a guy who hits the snooze button a few too many times and just wants to lounge around in his PJ's and watch TV with his furry bff.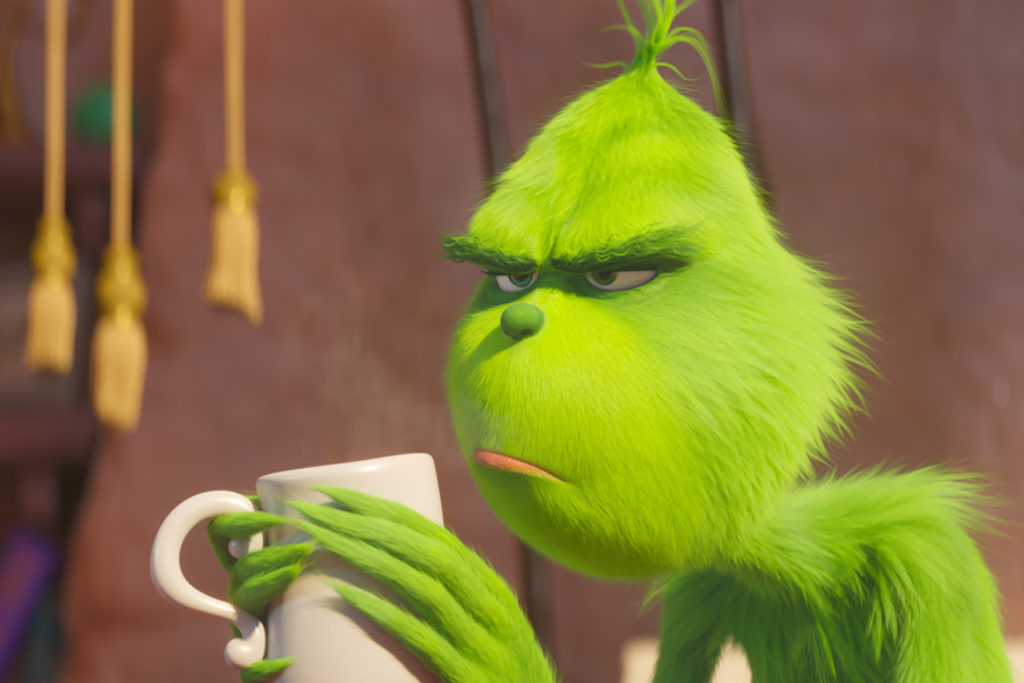 And for goodness sakes don't ask me …uh, I mean HIM, to "people" before coffee.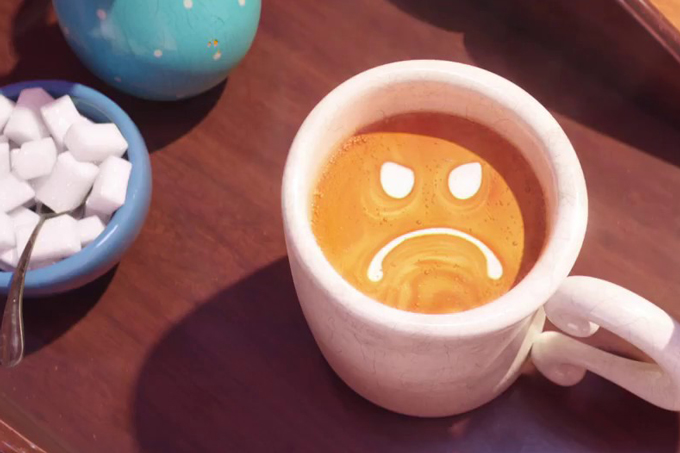 Adulting is haaaaaaaaard.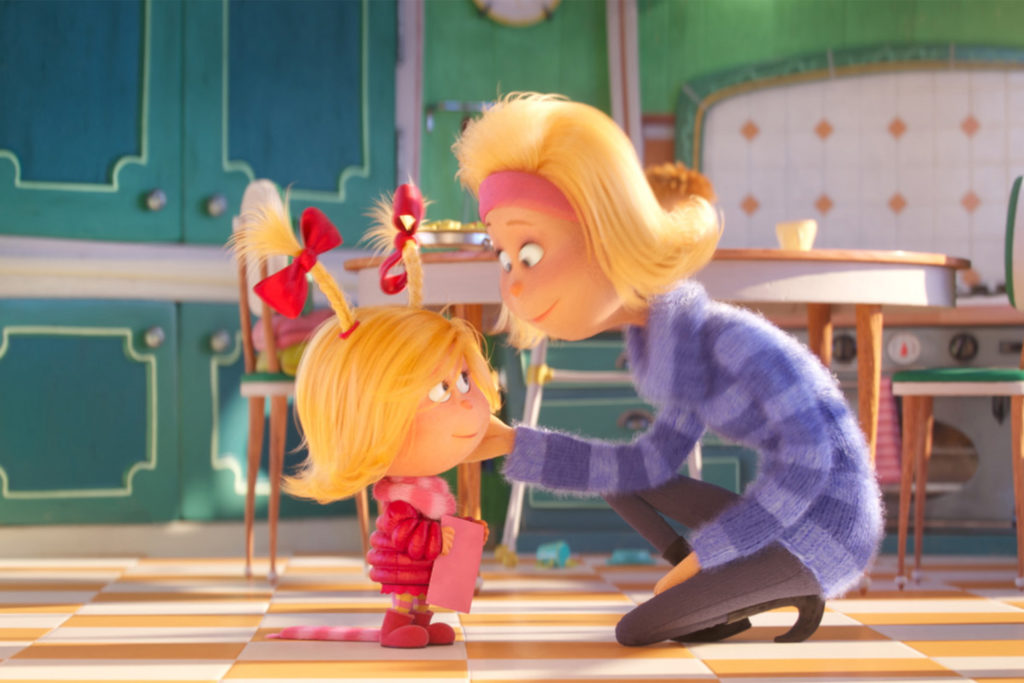 You can't tell the Grinch story without the famous Miss Cindy Lou Who. This Cindy Lou is a charming little girl with some actual substance to her character. She is independent, adorable, quirky and a little sassy. Classic Illumination. She has a very important Christmas Wish for her hard working single mom, Donna. This freshened up twist to the story is relatable to real families in SO many ways.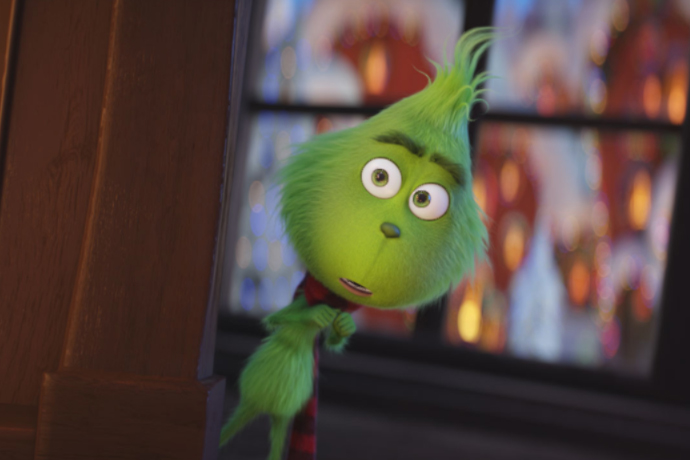 You also get a little bit of Mr. Grinch's backstory, which I never knew I needed, until now. Look at that precious little cinnamon bun face. ?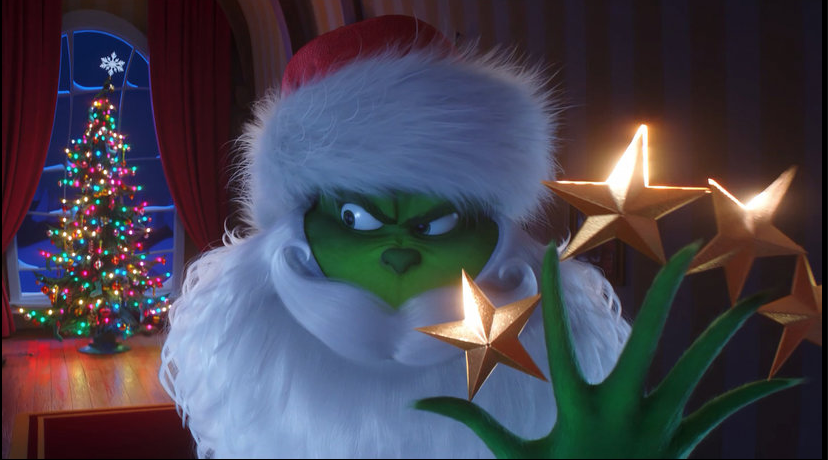 And the Grinch still steals Christmas, of course. But he has some new tech to help him out.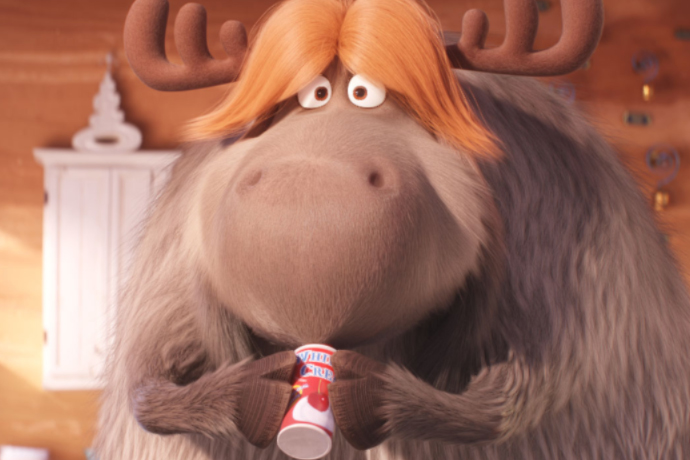 He also has some new helpers in his Christmas stealing scheme including Fred the Reindeer… who is, straight up, my spirit animal.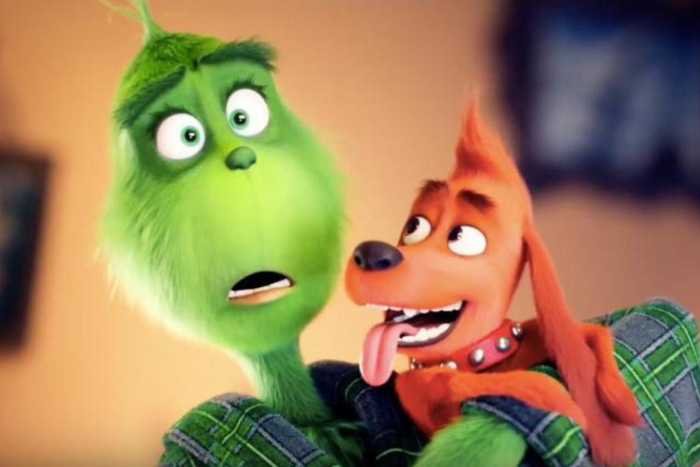 And of course his trusty dog Max, will always be my favorite character. ❤️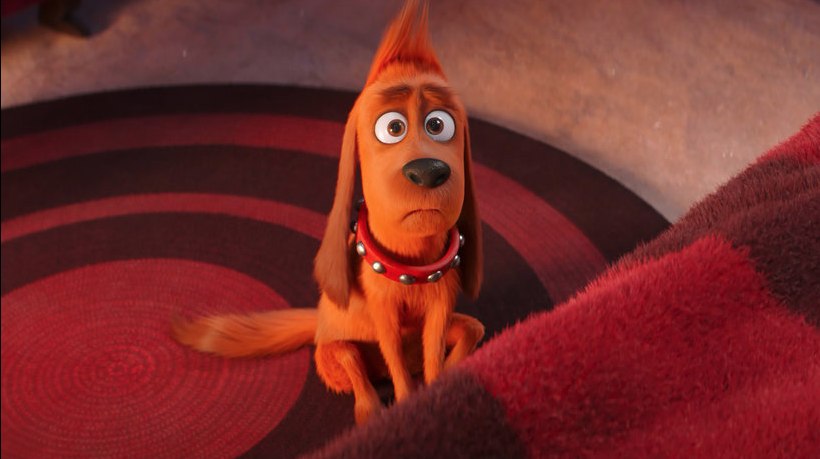 If you didn't think Max could get any cuter, well spoiler alert, he did.
He's such a funny little character and his personality is developed ten fold in this flick! Also I wish my lazy bum cats were half as useful as this lovable pup is! You should go catch it while it's still in theaters. It's the perfect thing to get you in the holiday spirit!
Don't forget to download your free SVG (above) and check out all of the holiday designs in the shop! And please share your creations with us on social using @awesomewithsprinkles and #awesomewithsprinkles! We LOVE to see what you make!
Happy crafting and merry Grinchmas!