Hey there boys and ghouls! Octoberween is finally here and we are ready to get our ghost on!
??? Are you?
October is my very favorite month, ever, EVER! It means pumpkin spice everything, my birthday (minor detail), these craveable cookies, and the weather (finally) starts to cool down! It's time to swap pineapples for pumpkins! Or in this case…ghosts!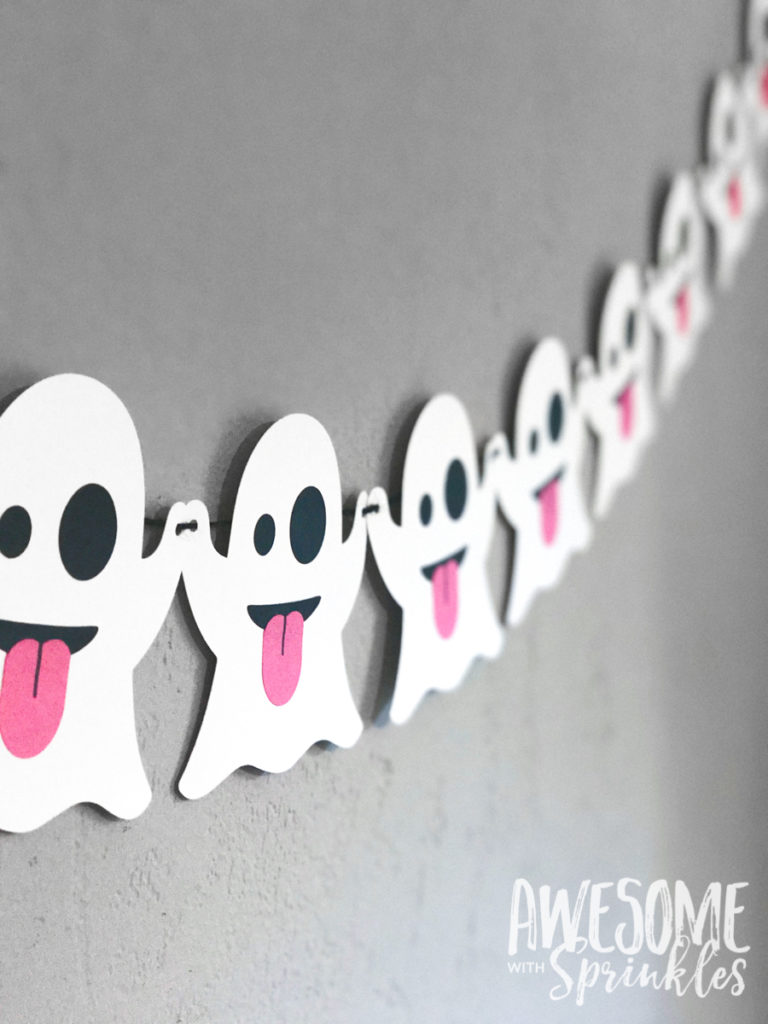 I'm throwing a Halloween party this year and the theme is ghosts. Accccctually, the theme is boos. Boos = Booze. ???? Bottoms up!
My love of terrible puns, daily abuse of the emoji keyboard, and need to clear out some space in the liquor cabinet all comes together in the perfect brew.??? Anyway, I am decorating with ghosts everywhere and so of course, I needed to craft something AWESOME!
You too can be the ghostest with the mostest by making up a bunch of these silly spooks to spruce up your haunted house this Halloween! Plus, they are just really darn cute.
Let's get started! OoooooOooOoOooooOoooooo….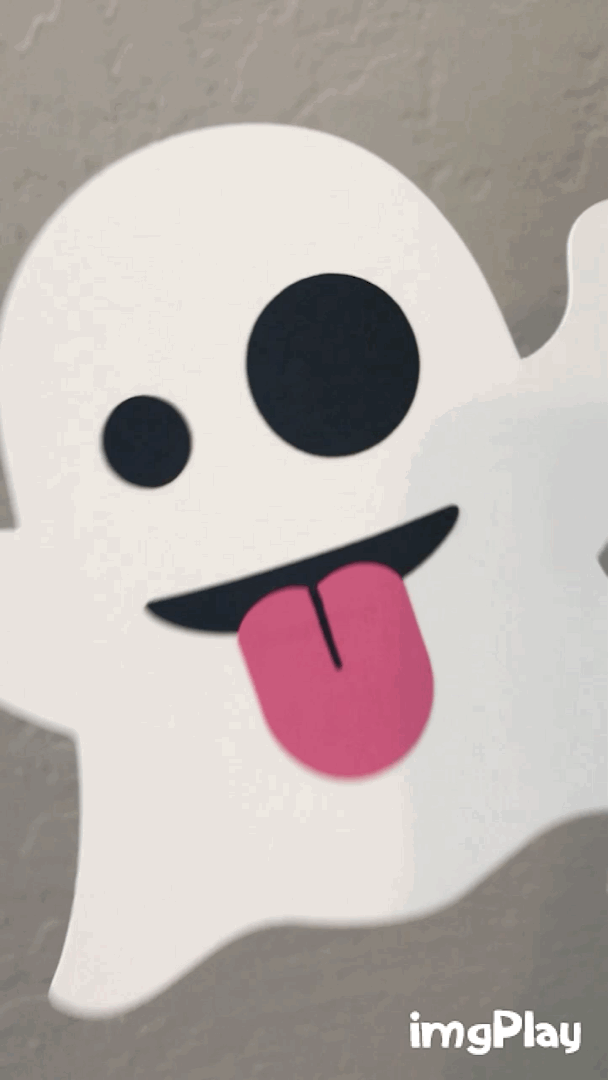 Emoji Ghost Banner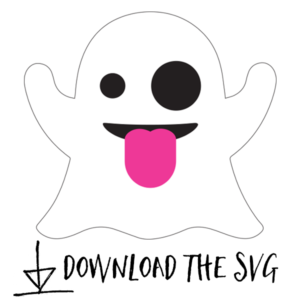 Download the Emoji Ghost SVG template for your cutting machine (I used a Cricut Explore Air).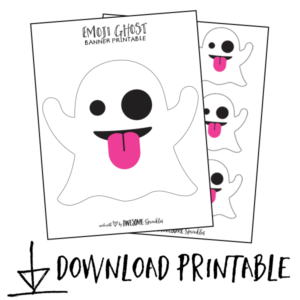 Don't have a fancy cutter? No worries! I got you, boo. ? (that never gets old!) You can download the Emoji Ghost Printable version and cut it out to make your own banner. I have included several different sizes for you to choose from.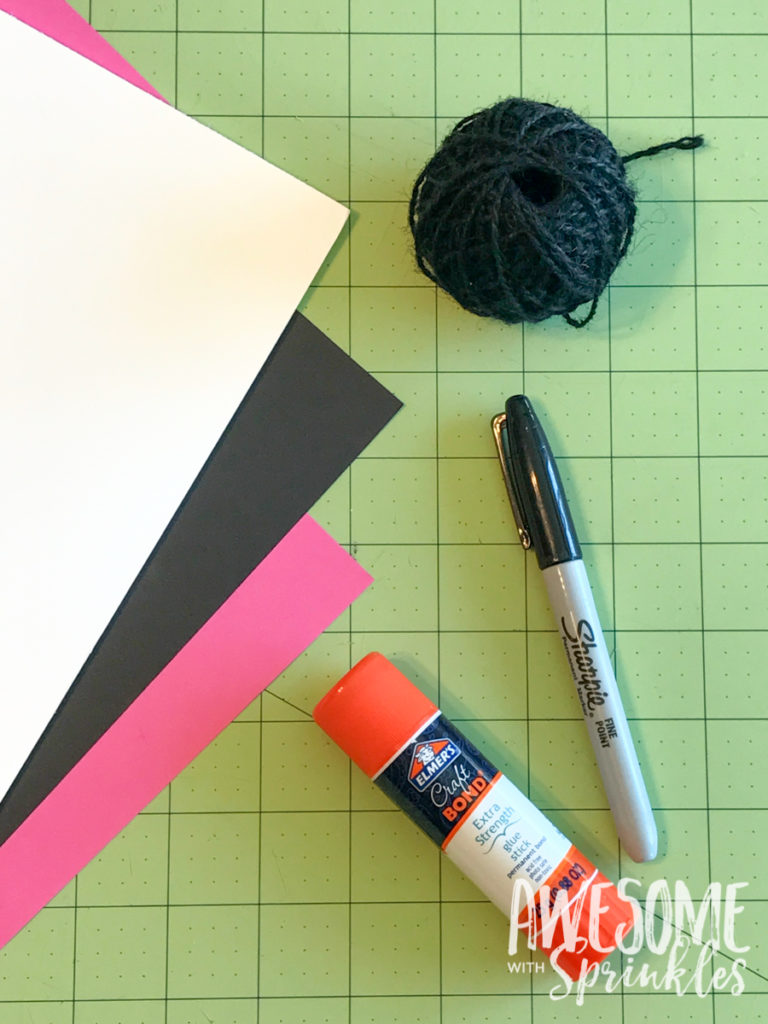 Supplies Needed:
Emoji Ghost SVG template (for use on Cricut or Silhouette cutting machine)
Black, white and pink/red cardstock paper
Black marker
Glue or adhesive tape
Thread/twine/ribbon for hanging
1. Cut it out
I am going to assume that everyone knows how to use their cutting machine and software to cut out basic SVG shapes. If you are new to cutting custom templates then defer to the how-to instructions for your machine such as Cricut and Silhouette.
One great thing about working with SVGs is that you can make your artwork any size you want! I measured the space that I wanted to hang my emoji ghost banner before I decided how many ghosts to cut out. My space was about 72 inches wide (plus a little slack) so I decided to make 12 ghosts that were about 5.5 inches wide (planning for no space in between ghosts).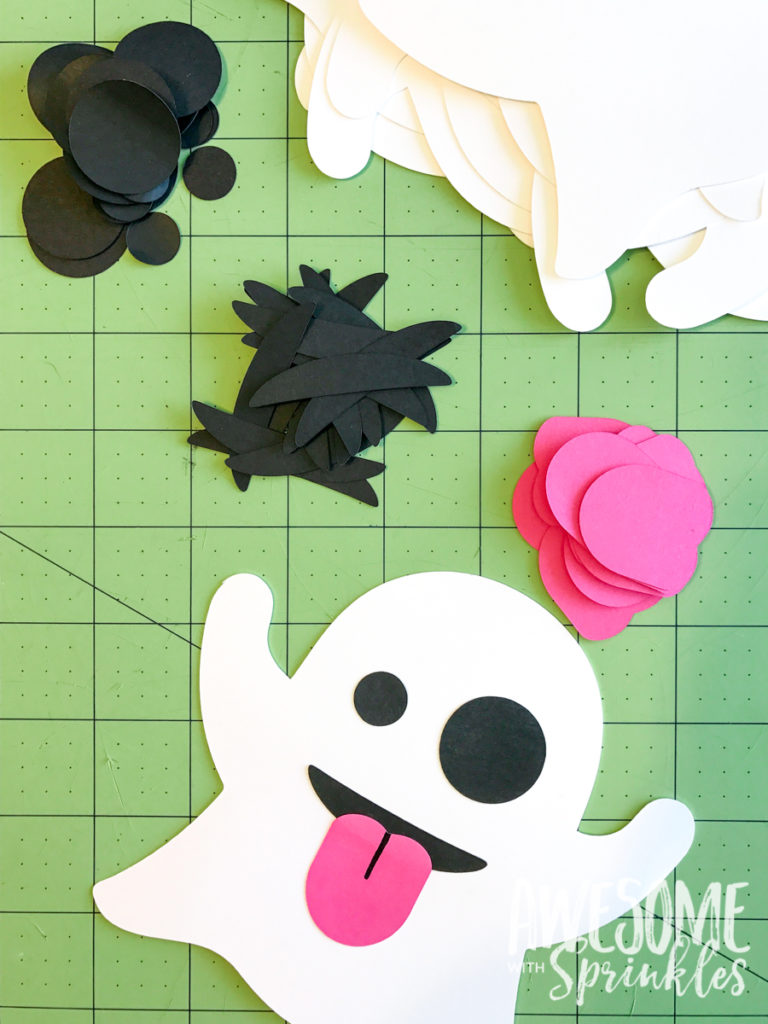 After all of your cuts are made, you should have a pile of fun little shapes. Let's put them together!
2. Build a Boo
Use your glue stick, sticky tape or other adhesive of choice to glue on the shapes for the eyes, mouth and tongue. You can use the finished image above for placement.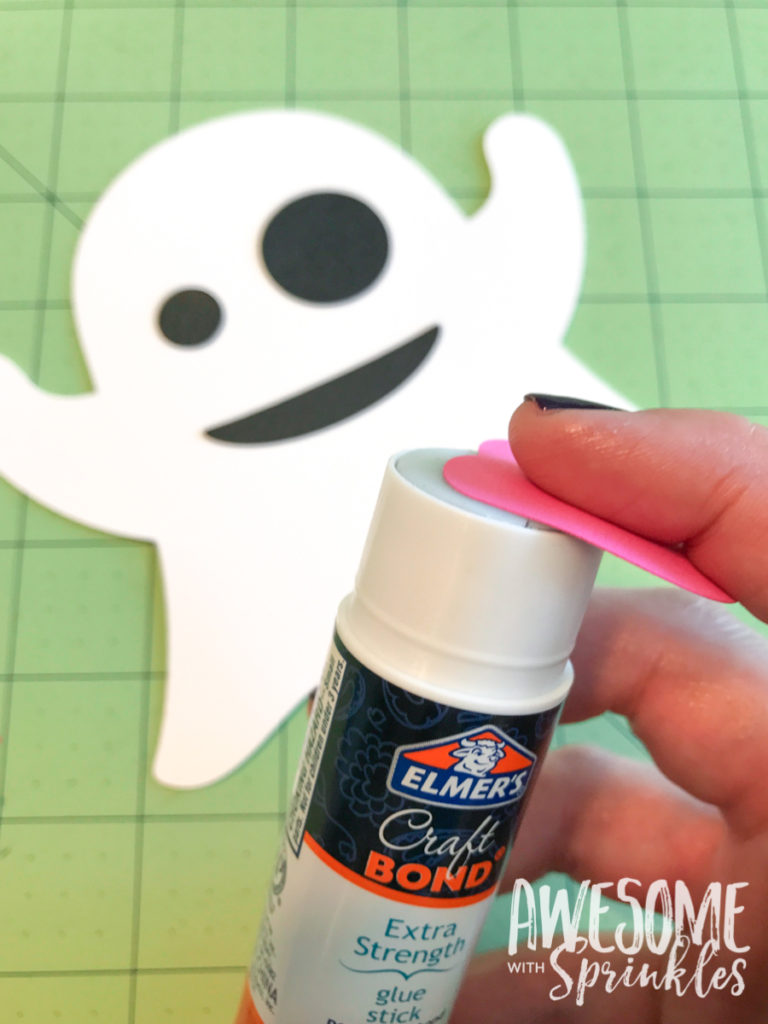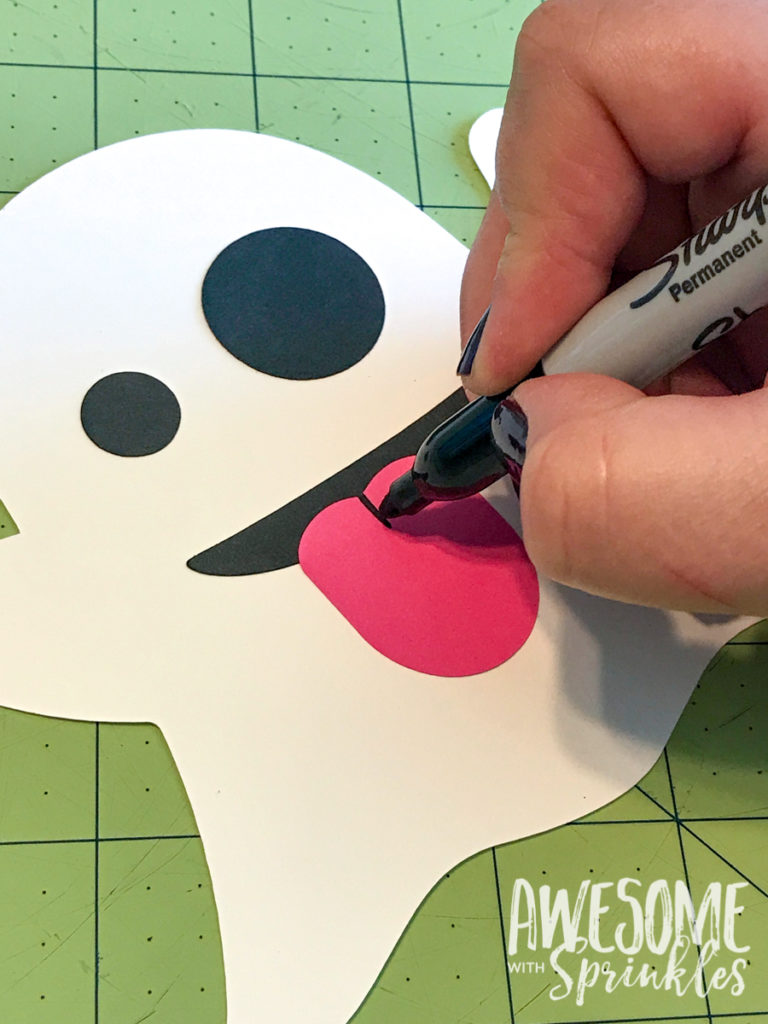 Use your black marker to add the final sassy touch to your ghost's pink tongue.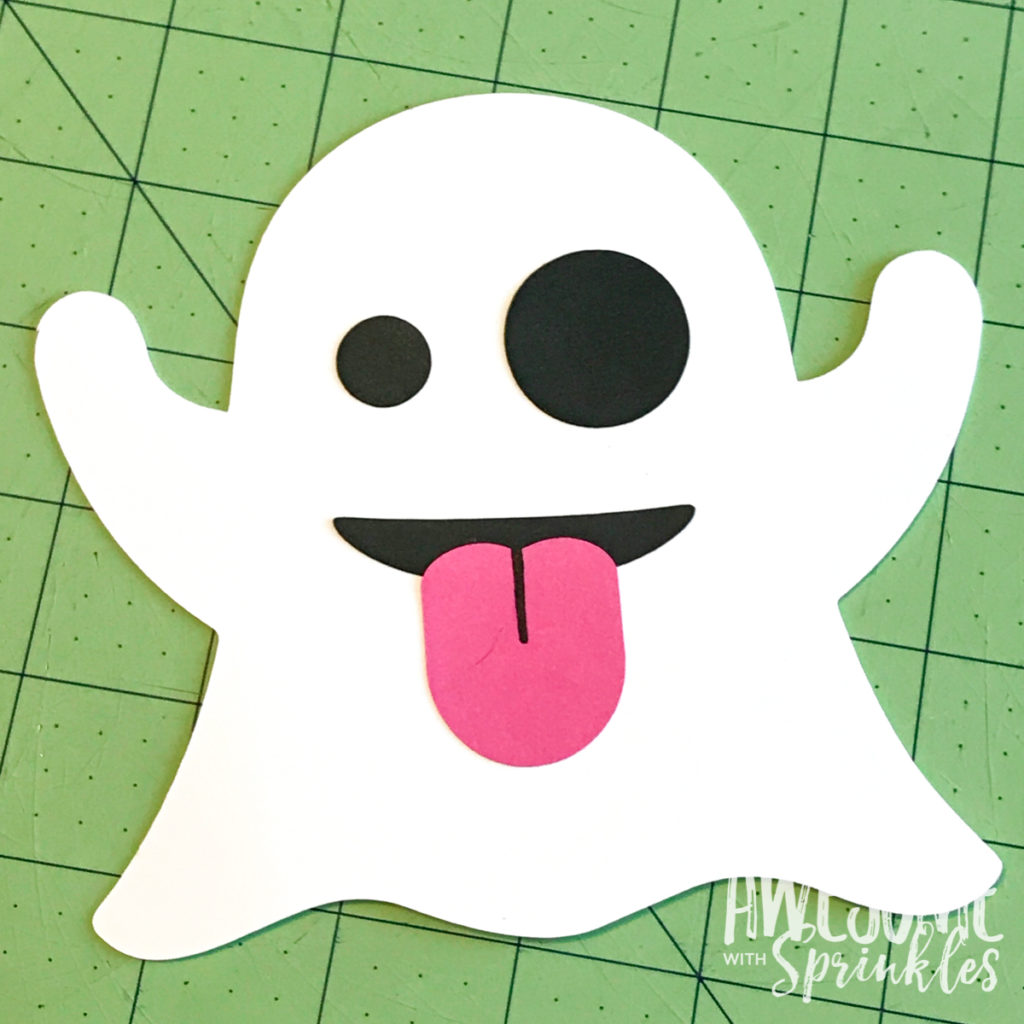 Boo-yah!?All finished! Isn't he adorable.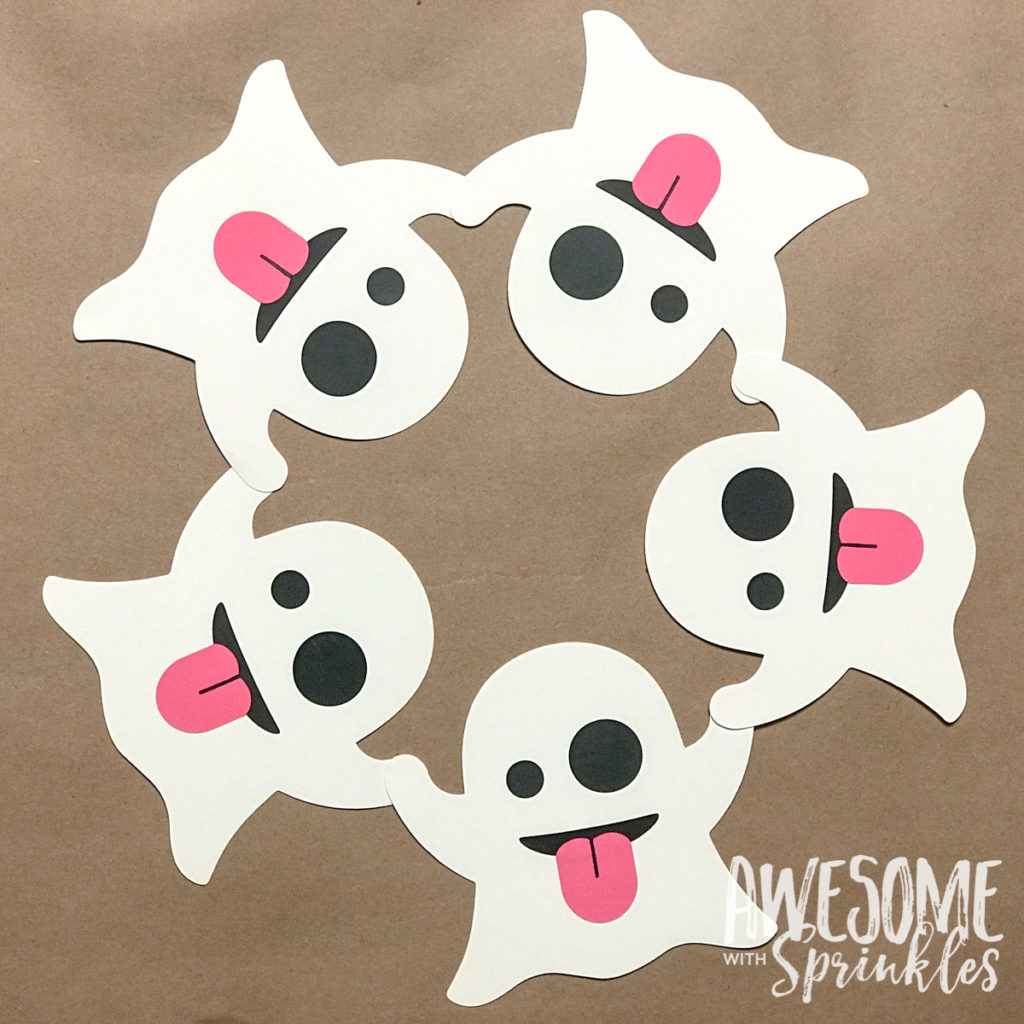 Do it again (and again, and again…wheeee!) until you have a gaggle of ghosts! (Is there a proper collective noun for ghosts?)
3. String em up!
Ta-dah! A complete string of smiling spirits!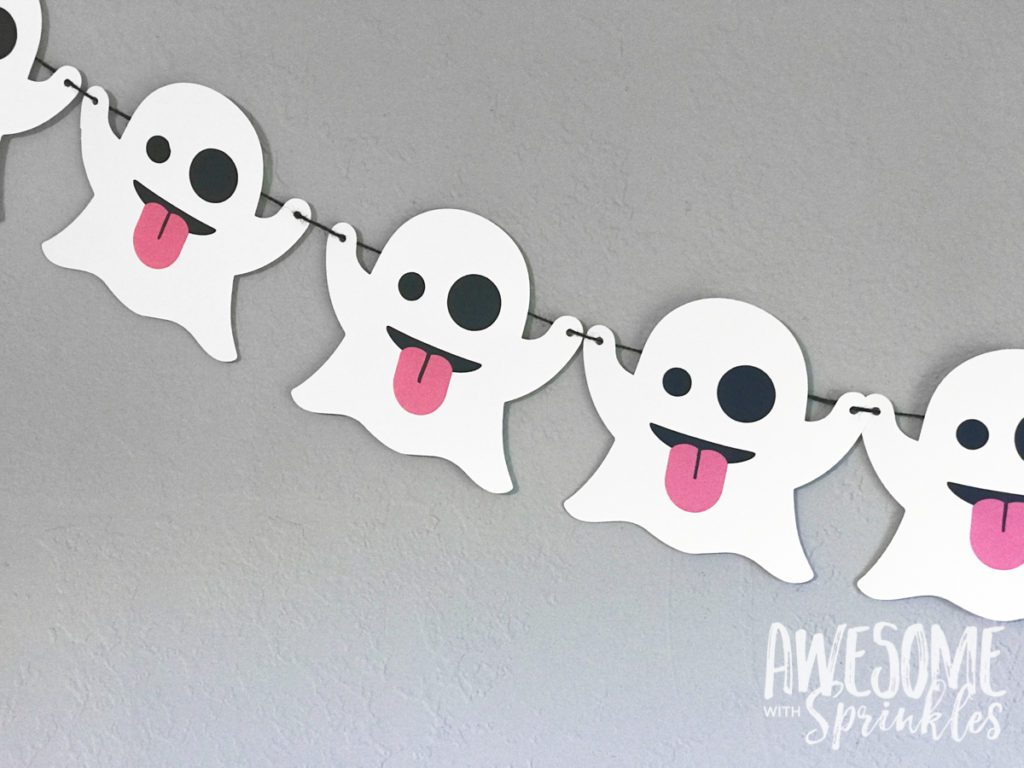 To string my ghosties I used a small hole punch to punch teeny holes in their wee hands and hung them on some black jute twine. The twine has enough texture to it that my ghosts don't slide around much, but I was prepared to add a few bits of sticky tape on the back to hold them in place.
I wanted my ghosts to appear to be holding hands on their string so I left no space between, but you could easily spread them out and do fewer ghosts for a different look. You could also use a needle to poke a hole and thread the twine through, or sew them directly onto your string or ribbon. Or simple tape them up around the house. They don't even need to be a banner at all!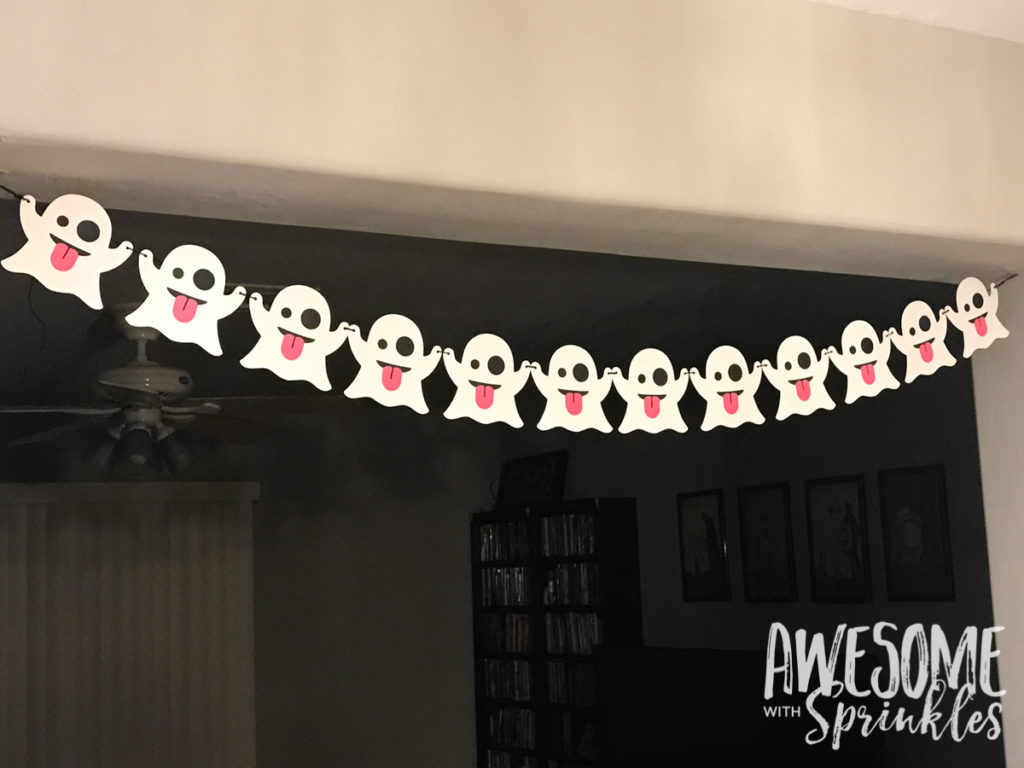 Here they are hanging in their actual home – above the entryway into our "movie room".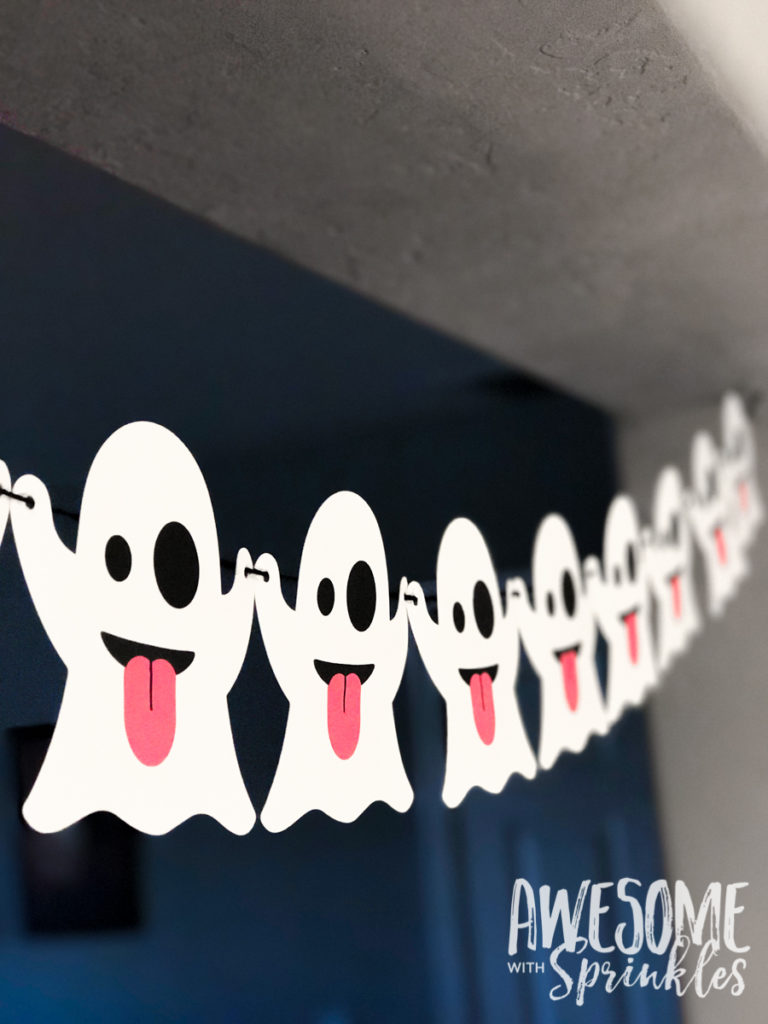 They are just such cute little sillies! They make me giggle every time I see them.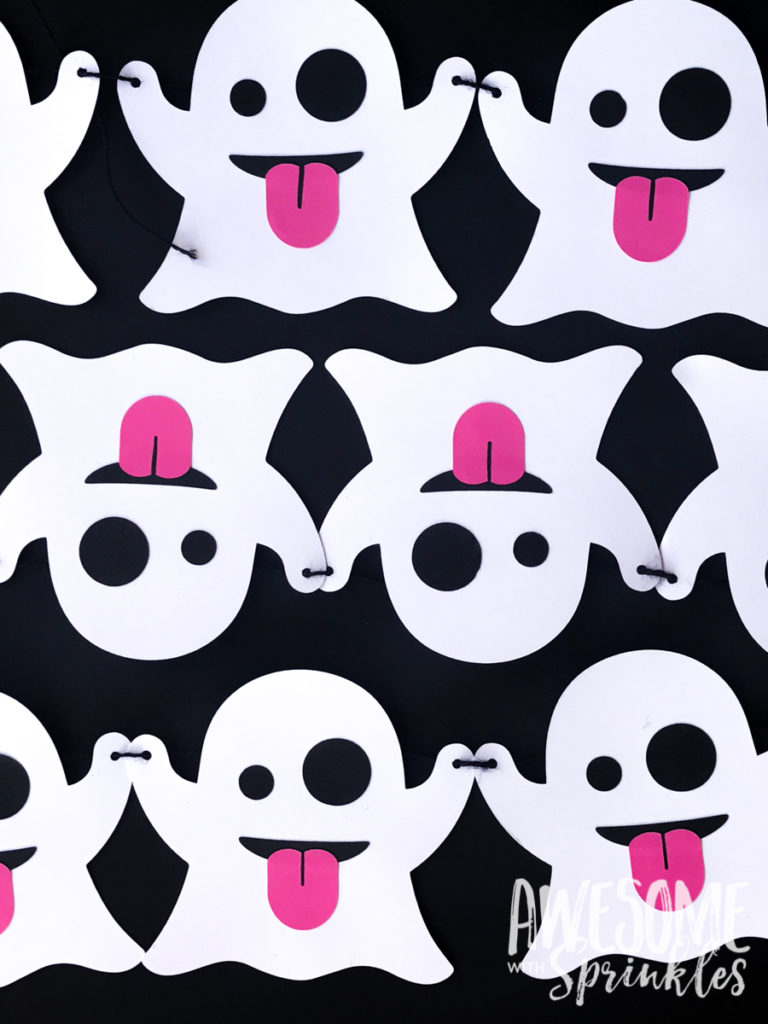 Happy haunting and boo-byeeeeeeeee!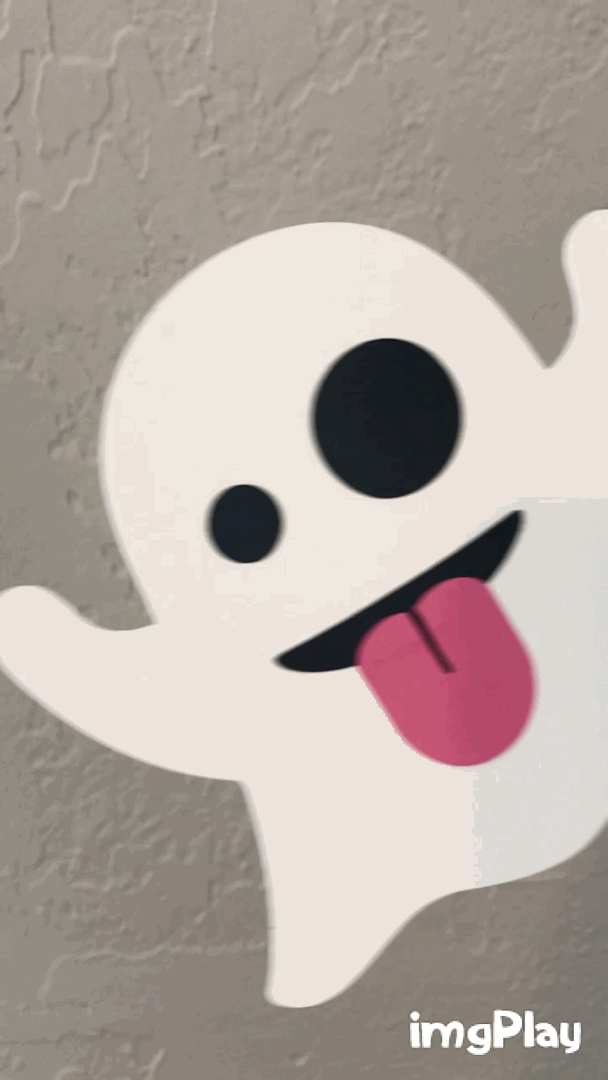 Pin for later: