Cupcakes, I choose YOU!!
Can you believe that Pokémon has been around for 20 YEARS!!? From the first Game Boy game, to the collector card series, to the popular cartoon show and now to catching Pokémon in the palm of your hand! Pokémon is back and Pokémon Go is taking the world by storm and smashing all time mobile gaming records left and right! Lure out those Jigglypuffs and Squirtles with these tasty Poké Ball cupcakes!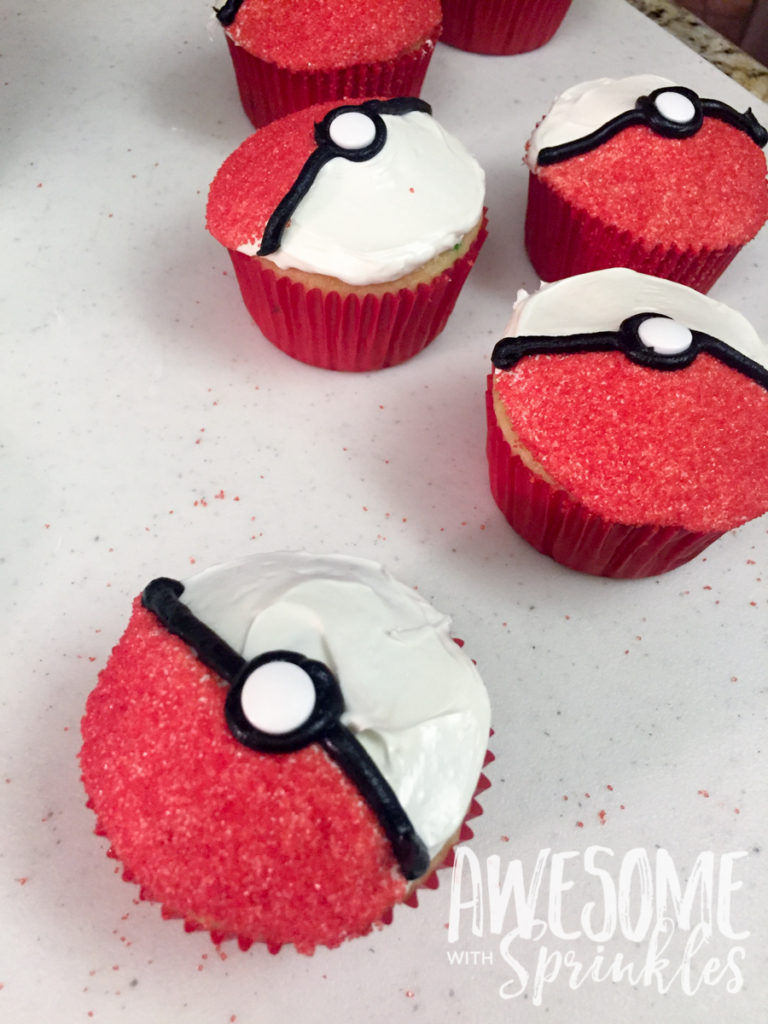 Pokémon holds a special place in my heart, as it was one of my first gaming obsessions. I watched the Pokémon cartoon series on Cartoon Network through most of my college years and I still have my talking Pikachu plushie from my high school days. Pika-pika!
Pokémon is also special to this blog. Our very first "cupcakes for hire" were Pokémon cupcakes for a birthday party back in 2011.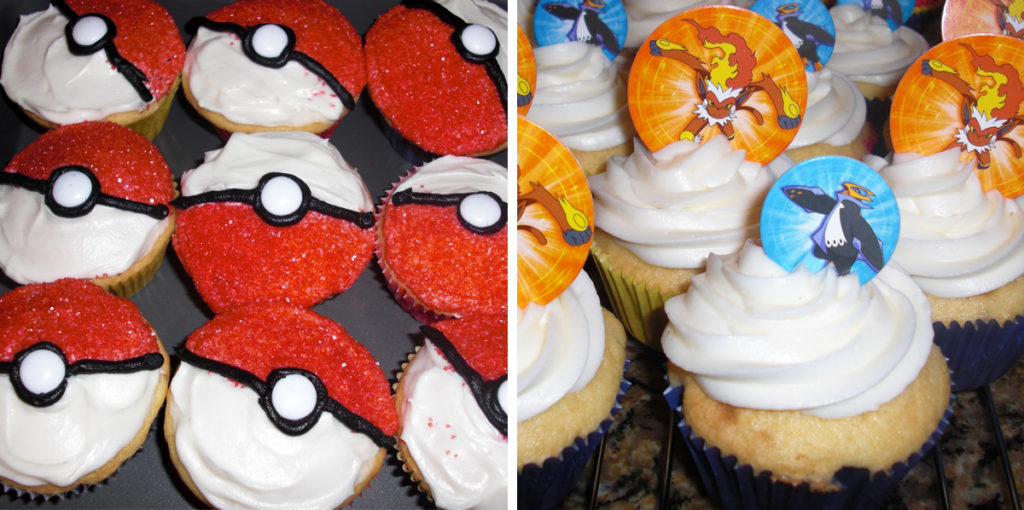 *Cue the flashback music*
Back when Awesome with Sprinkles was still StitchCake, and long before there was a #TeamAwesome, I was just getting into baking and decorating cupcakes. I had been bringing treats into The Boy's office and after some particularly successful Halloween party treats, I was asked by one of The Boy's coworkers if he could PAY ME to make cupcakes for his son's birthday party, who was totally into Pokémon.
I had never been paid to make anything before and the thought that someone liked my baking so much they were willing to pay real cash money for it was both exciting and daunting! This was during the Pokémon Pearl and Diamond days on the DS and since I was playing that game myself, I couldn't let a fellow trainer down!
So I made the first Poké Ball cupcakes! They were my most popular pin at the time and I had a lot of comments asking how I did the sprinkles on one side of the ball. So recently, when our own Detty requested a reprise of this fun recipe for her son's birthday, we dug out the red sprinkles for a second take!
Poké Ball Cupcakes
These cupcakes are so great for a fun and easy Poké Party! Getting the split color effect may seem challenging, but it is SUPER easy, you guys! The trick is having a deep bowl and LOTS of sprinkles!
Our Poké Balls use simple cupcake decorations and in addition to be being super cute, they taste yummy! (I am sure you could make some really beautiful Poké Balls with smooth fondant but we aren't fans of the taste of fondant in our house. Blech!)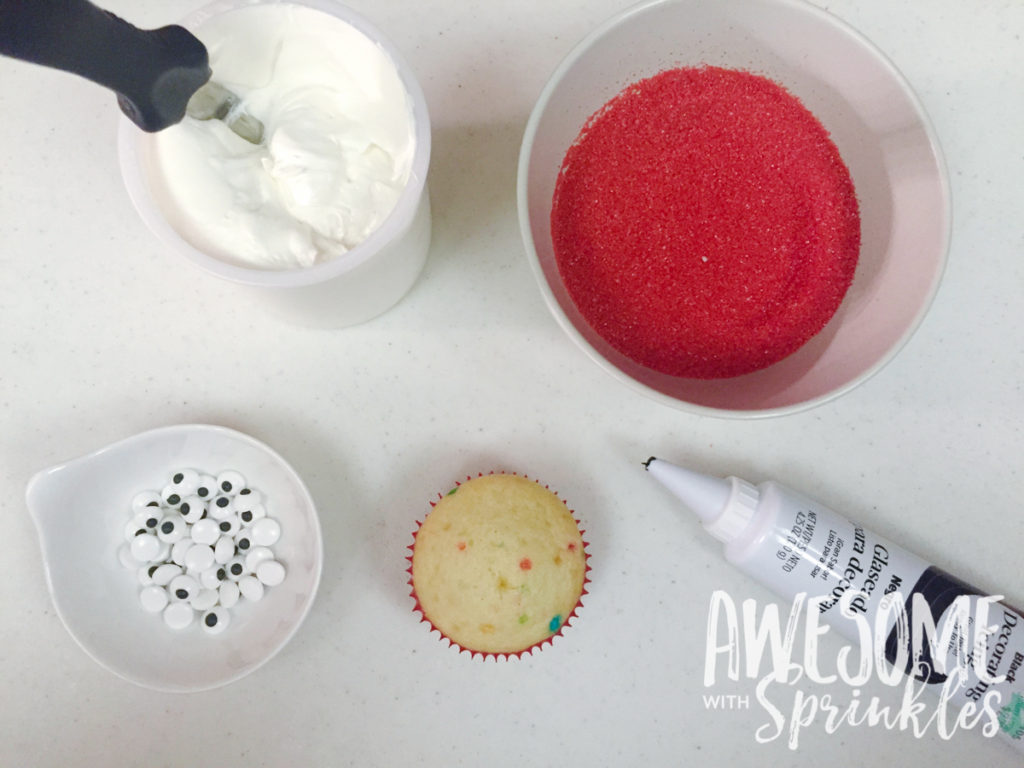 What you'll need:
24 cupcakes, baked and cooled
1 1/2 cups white frosting (we recommend our favorite cream cheese frosting) or about 1 store-bought can
about 10 oz red sugar sprinkles (about 2 regular sized containers)
black piping frosting
white candies or M&Ms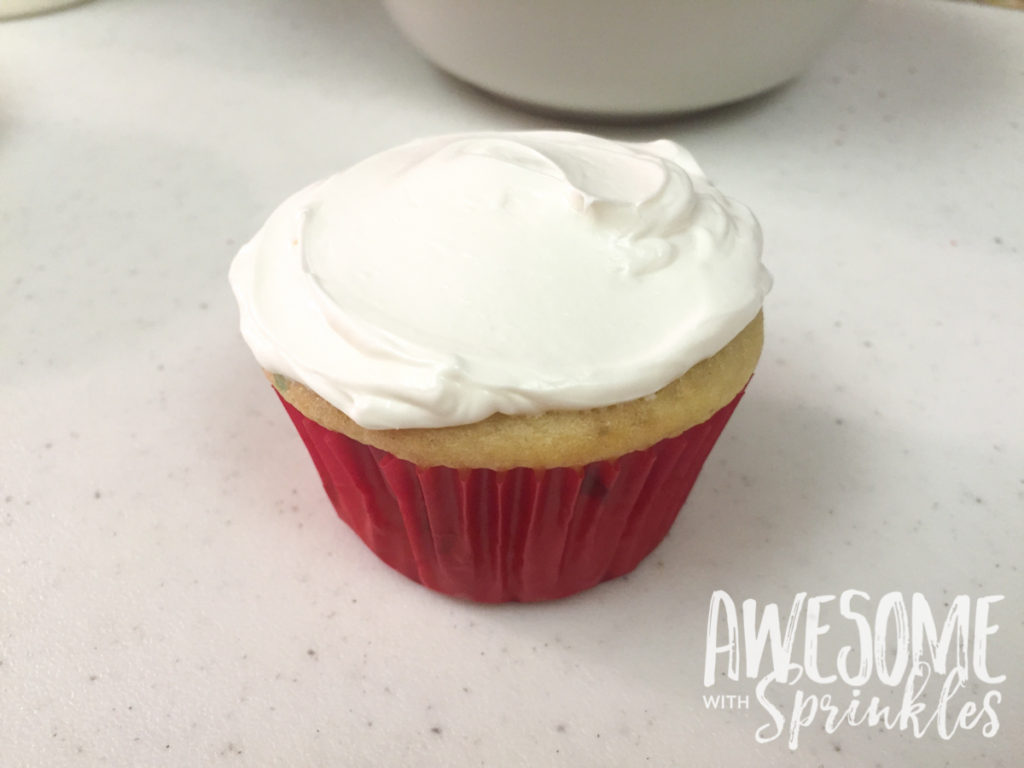 Start by frosting the cupcakes with a smooth even layer of frosting. You may use any flavor of cupcake that you like. We used Funfetti!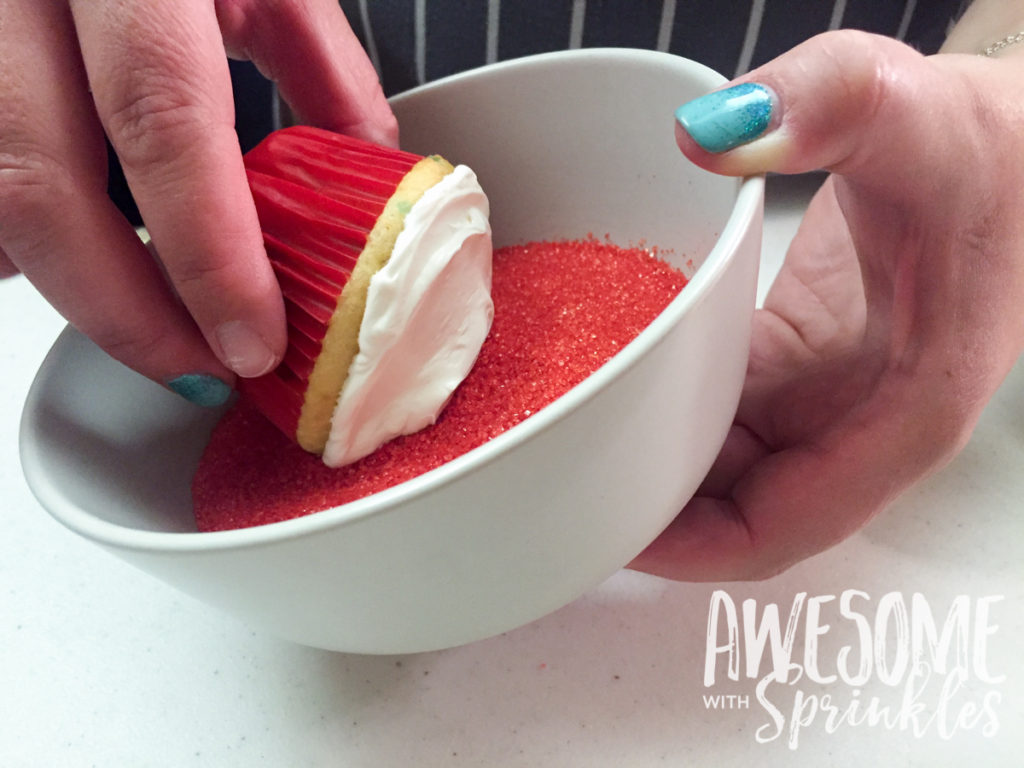 Next, fill a deep bowl with the red sugar sprinkles. Gently dip half of your cupcake into the bowl of sprinkles at an angle to get an even line across half of the top of the cupcake. Be careful not to smash the top of the cake into the bottom or sides of the bowl. Remove and gently shake off any excess sprinkles.
*Pro Tip: Save leftover sprinkles for your next baking project by using a kitchen funnel or a rolled piece of paper to pour the leftover sprinkles back into the bottle.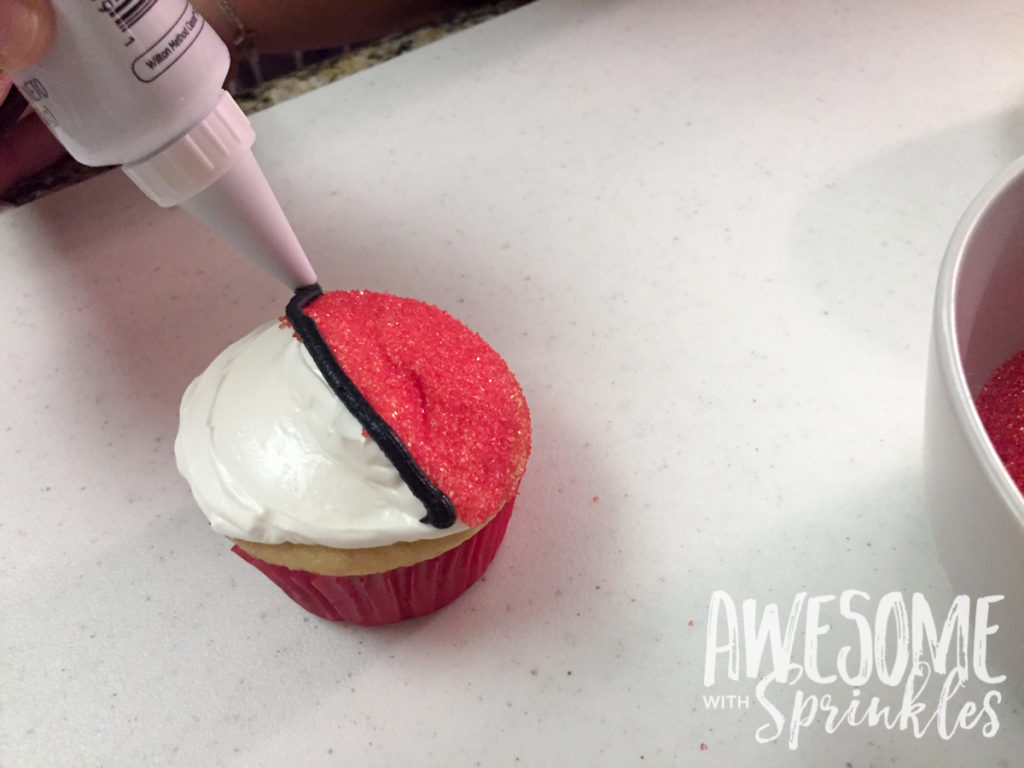 Using a decorating icing tube (or piping bag of frosting) fitted with a small round tip, draw a line across the cupcake between the plain frosting and the sprinkles. This is the seam of the Poké Ball and also hides any uneven sprinkle edges. 😉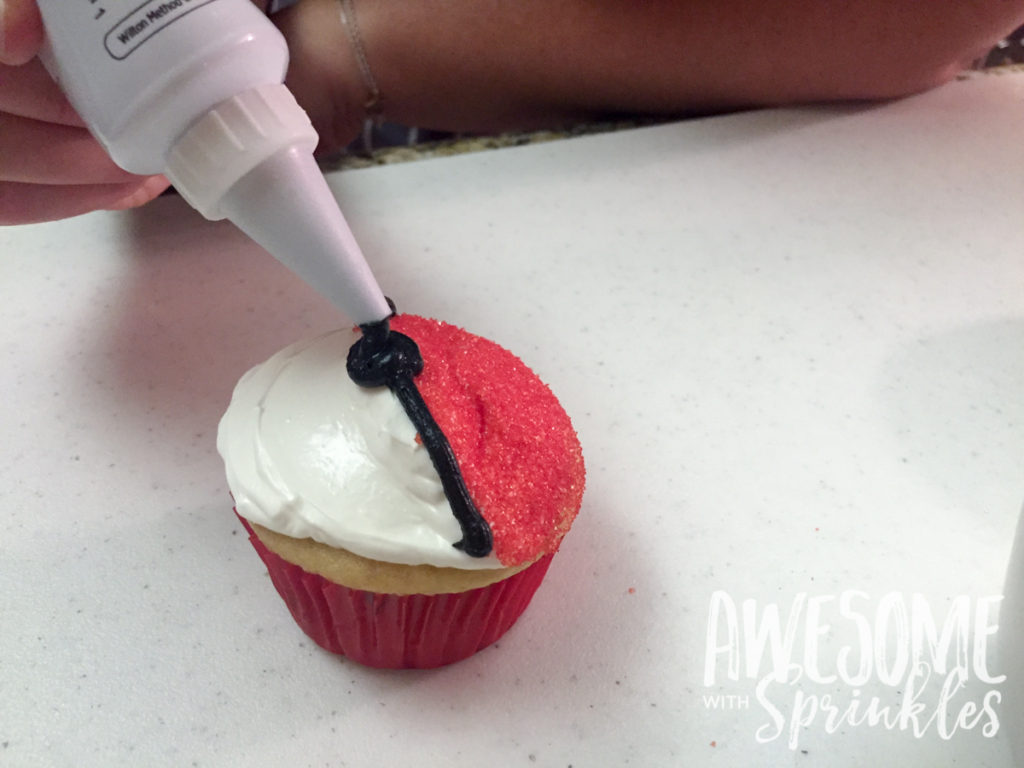 Finally, add a circular dollop of frosting in the middle of the cupcake and gently press in a white candy to create the "button" of the Poké Ball.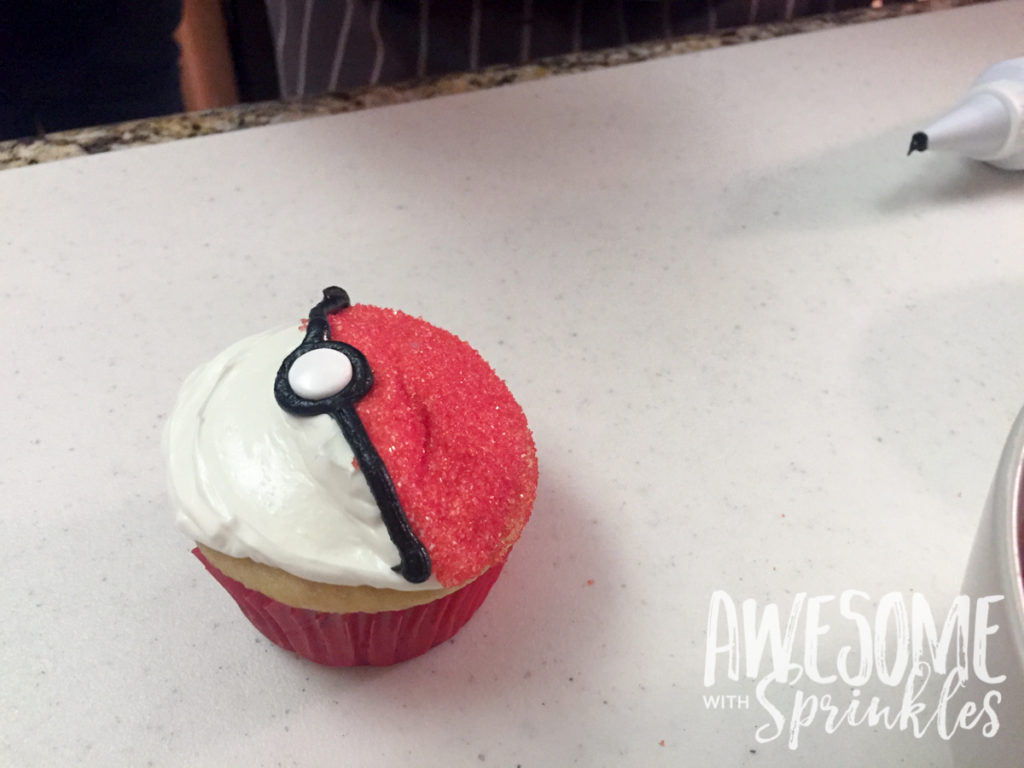 We couldn't find any plain white M&Ms for decorating, so instead we got creative and found some sugar "eyes" and we just flipped them upside down. Viola!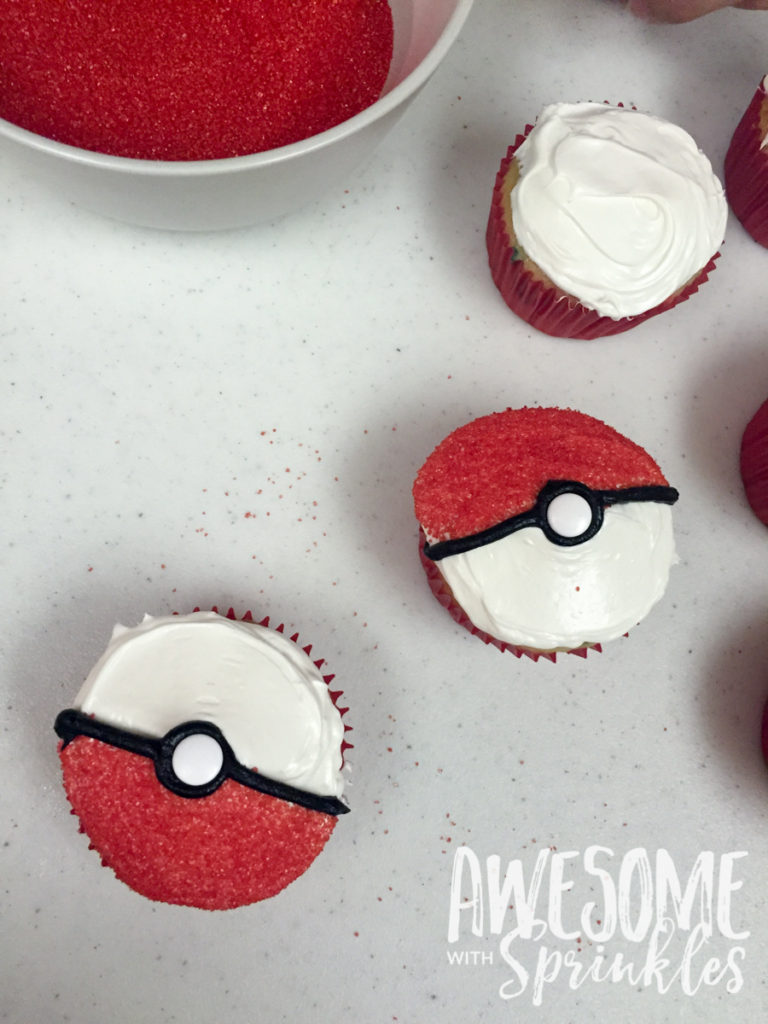 Aren't they cute!?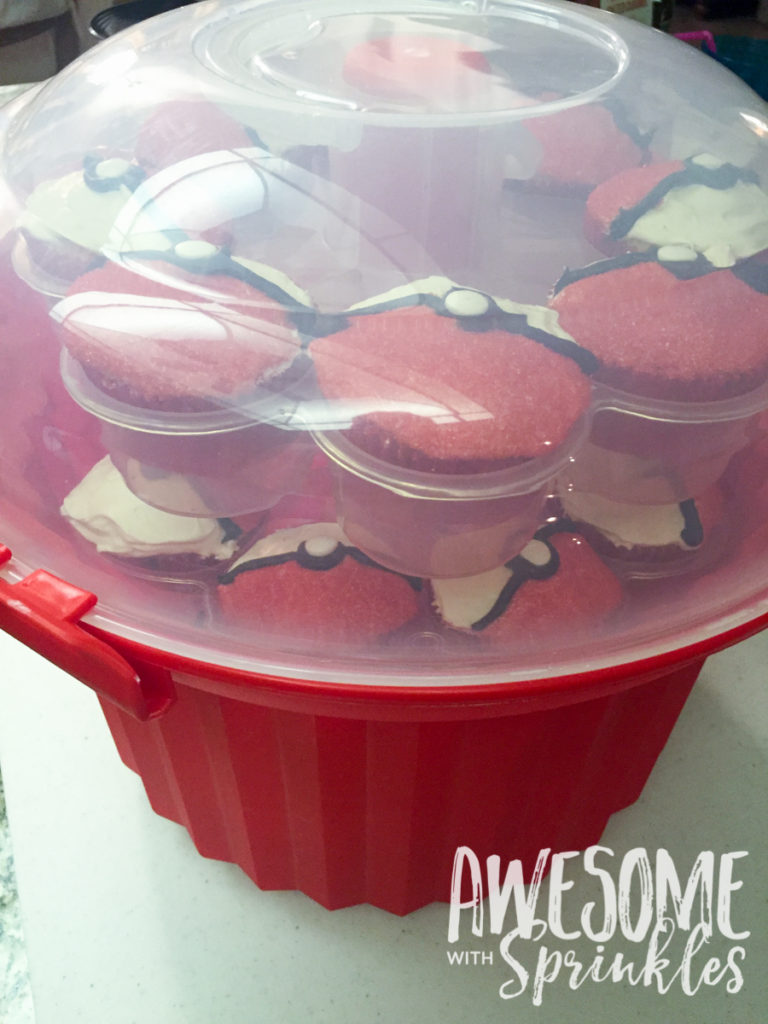 We even had a giant Poké Ball holder to carry them in (thanks, Mom!). You can get a similar Giant Cupcake Carousel Carrier on Amazon.com.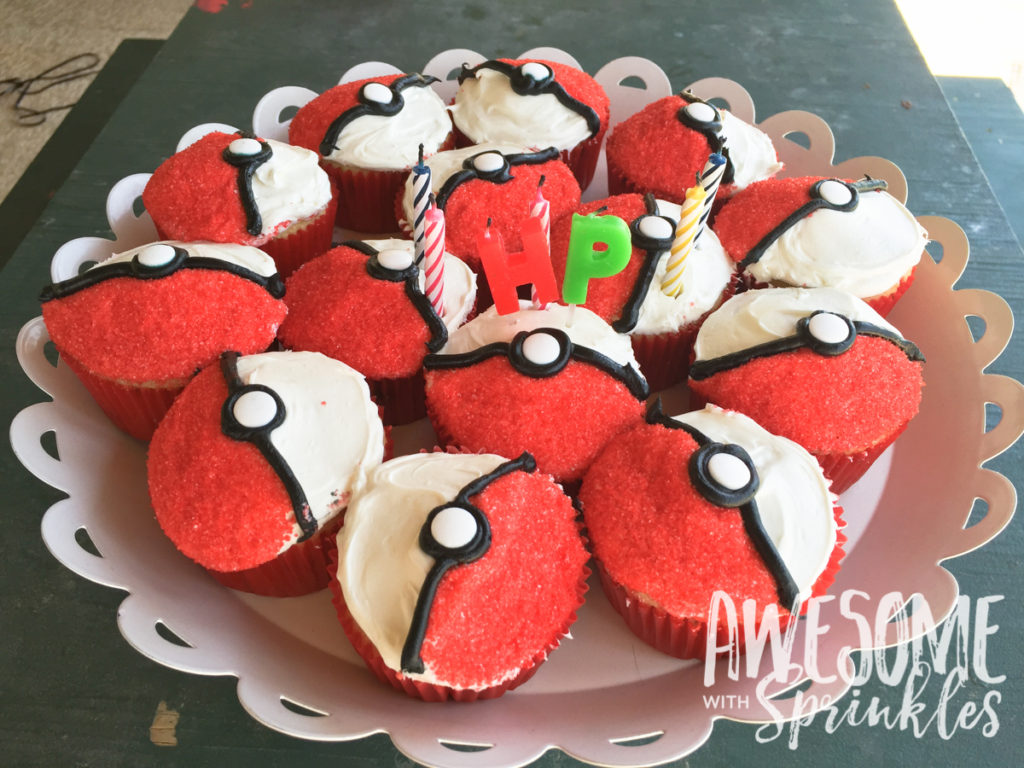 I think it goes without saying that the Poké Ball cupcakes were a big hit for the Pokémon party! These little guys loved them! Gotta EAT them all!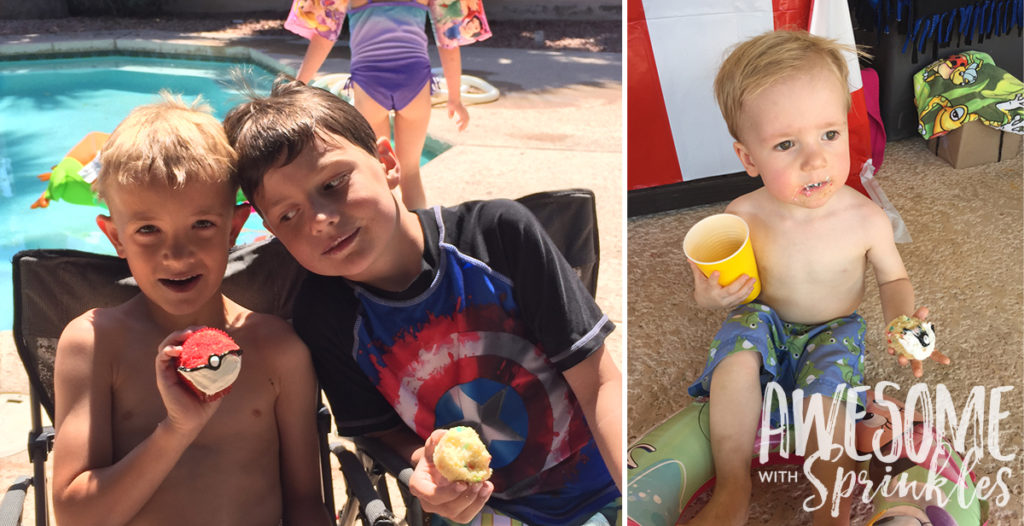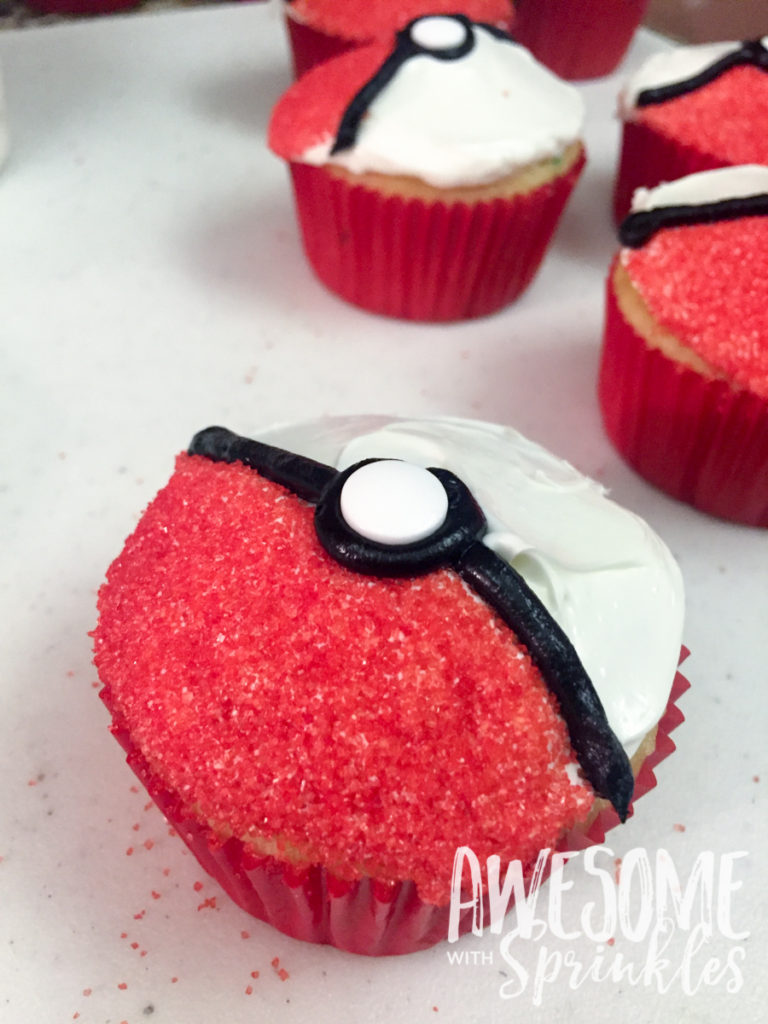 Pin for Later!