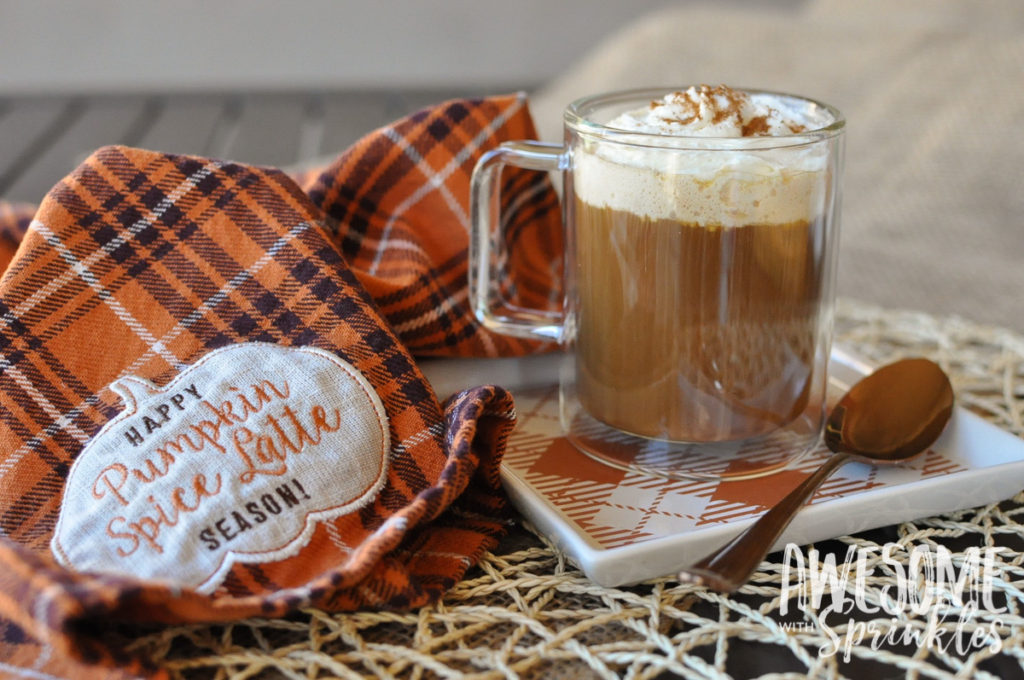 Tis the season…PUMPKIN SPICE season! Yay! Happy Fall y'all!
You know it's Fall when there is pumpkin spice in the air…and in your coffee, cereal, m&ms, cookies, candles, ice cream, yogurt, hummus, energy drinks, butter, chewing gum, chips, Oreos, pasta sauce, power bars, soy milk, candy corn, corn bread, cream cheese, pasta noodles, caramel sauce, trail mix, marshmallows, pancakes, popcorn, Pop-Tarts, lip gloss, body lotion, doggie treats, pita crisps, bagels, tea, Jello pudding, chocolate bars, peanut butter, beer, booze, salsa, hand soap, and shampoo???
While some of these items are pure genius and down right delicious, others are straight up ridiculous. Come on guys, bring it down a notch.
Don't get me wrong, I love pumpkin stuff. LOVE. IT. As in I am an OG Fall loving, boot stomping, cozy scarf wearing, PSL sipping, basic bitch – before basic bitches were even a thing – kind of love it. I had a Fall wedding with pumpkins in my decor, for goodness sakes! THAT is how much I love pumpkins. It's legit. Pumpkins are the pineapples of my Fall season. <3
As a true blue (or orange?) pumpkin fan, it's hard to watch pumpkin spice go wild without it putting you in a bit of a pumpkin funk. But don't get pumpkin spiced out just yet! I promise this Coconut Pumpkin Spice Creamer is bringing it back to basics.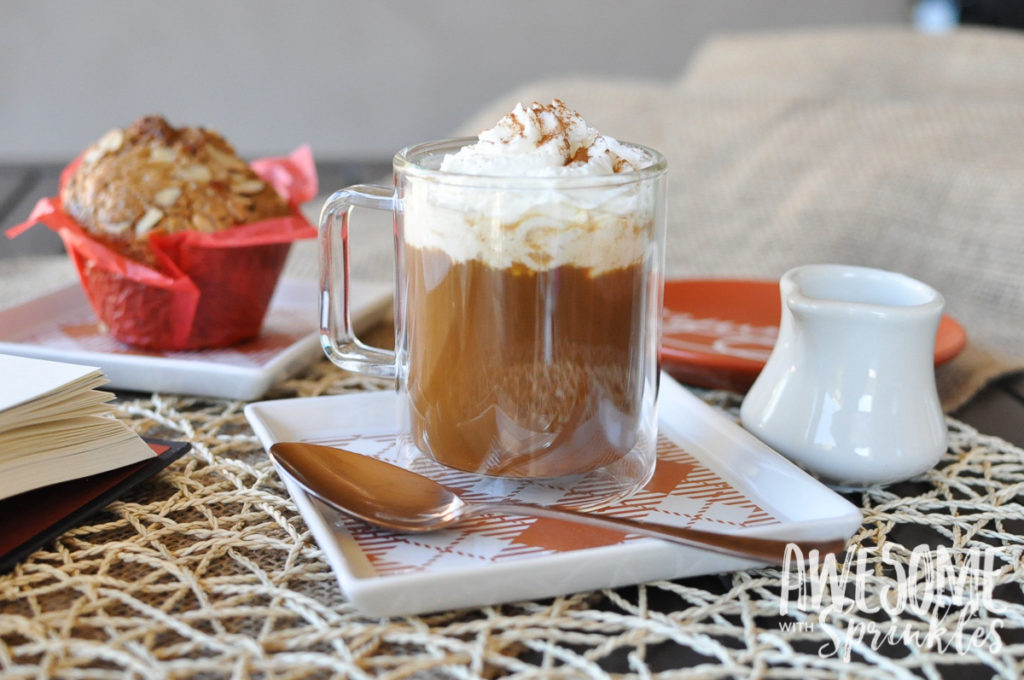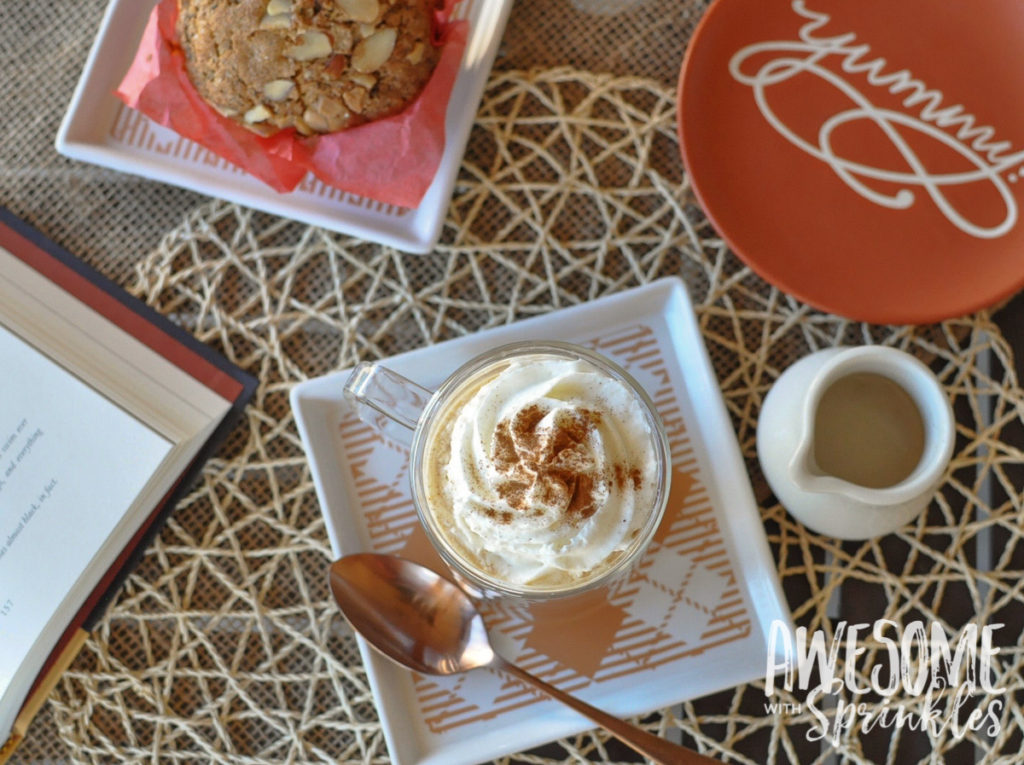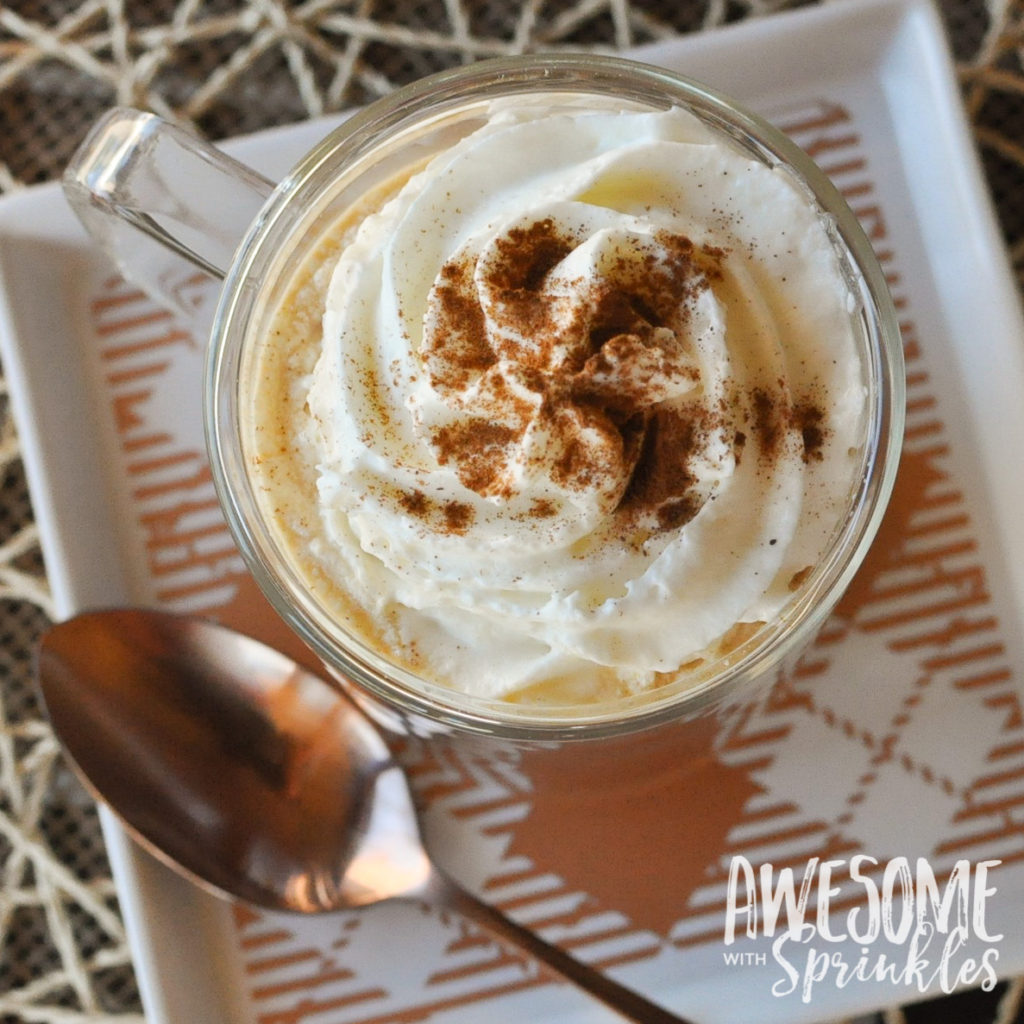 Smooth and creamy coconut almond milk sets the stage for a cast of pure pumpkin, coconut sugar and Fall spices for the perfect blend of autumnal awesomeness. I love the warmth and subtle sweetness that the coconut milk brings to this Coconut Pumpkin Spice Creamer. My favorite coconut milk is Califia Farms Toasted Coconut Almond Milk. It is sooooo good. Smooth and creamy without the after taste that I sometimes find with other brands of almond or soy milks. Plus the toasted coconut flavor shines through so beautifully!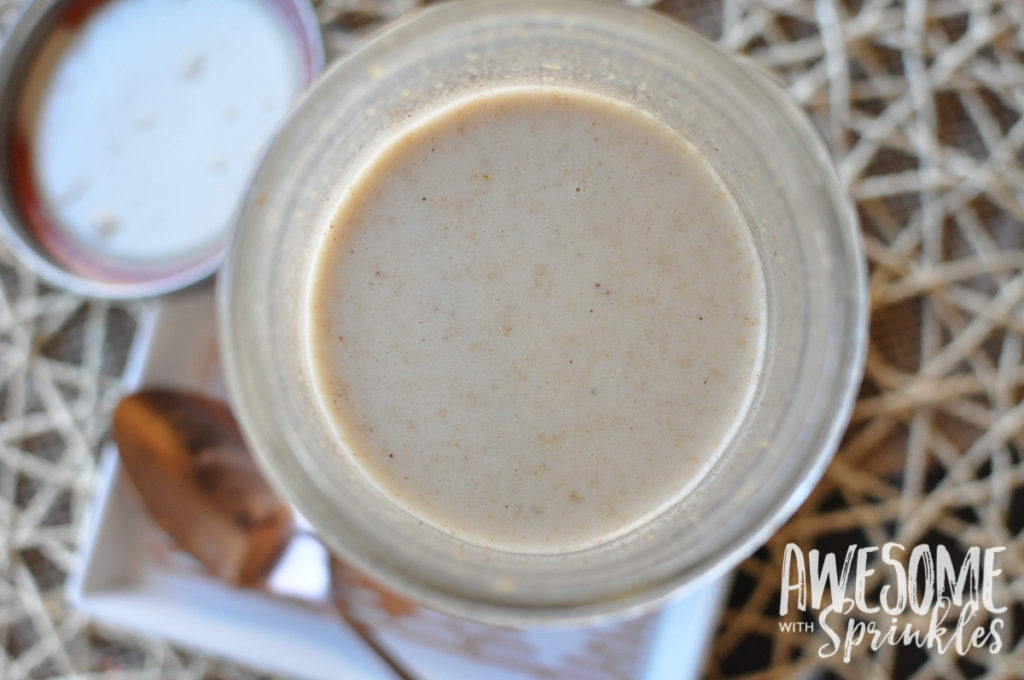 This creamer is also dairy free! Though, you can just as easily sub for your favorite almond milk, soy milk, or even regular milk depending on your dietary preferences or availability. Even if you can drink regular milk, I highly recommend you try it with the coconut milk. It really punches up the flavor!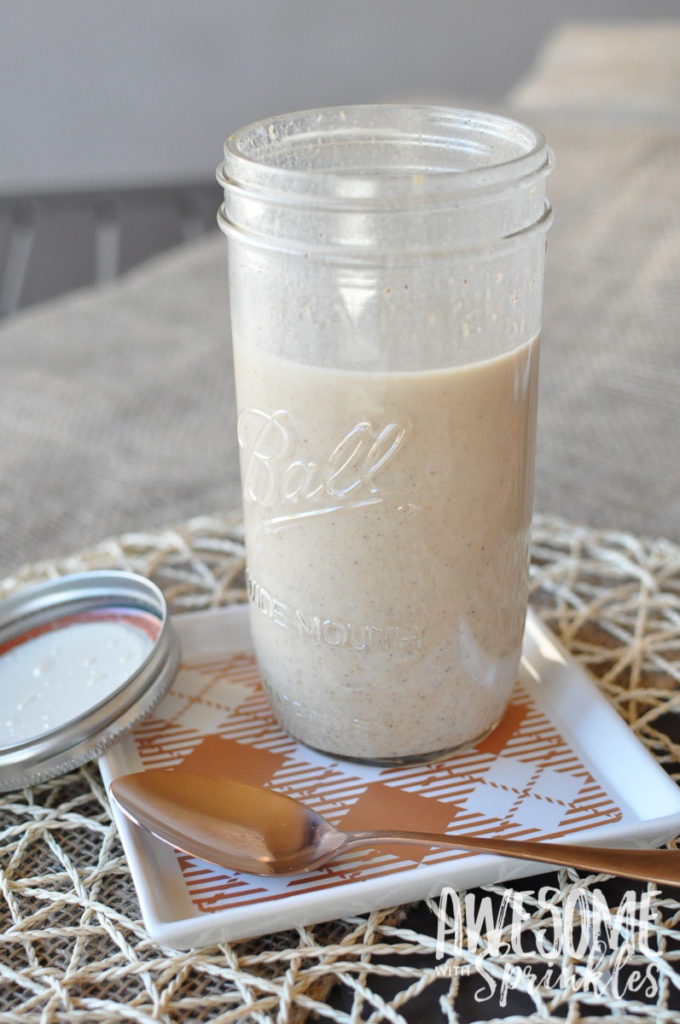 But the best part, my pumpkin loving friends, is that making this creamer is easier than pumpkin pie! Simply toss everything in a jar and shake, shake, shake! No cooking, no mess, no worries! Just the way we like it.
Use this Coconut Pumpkin Spice Creamer to spice up your coffee, cold brew, tea and hot cocoa! Top with a generous dollop of whipped cream and a sprinkle of cinnamon to finish it off! I've even used it in place of cream on top of my oatmeal and it is oh so good!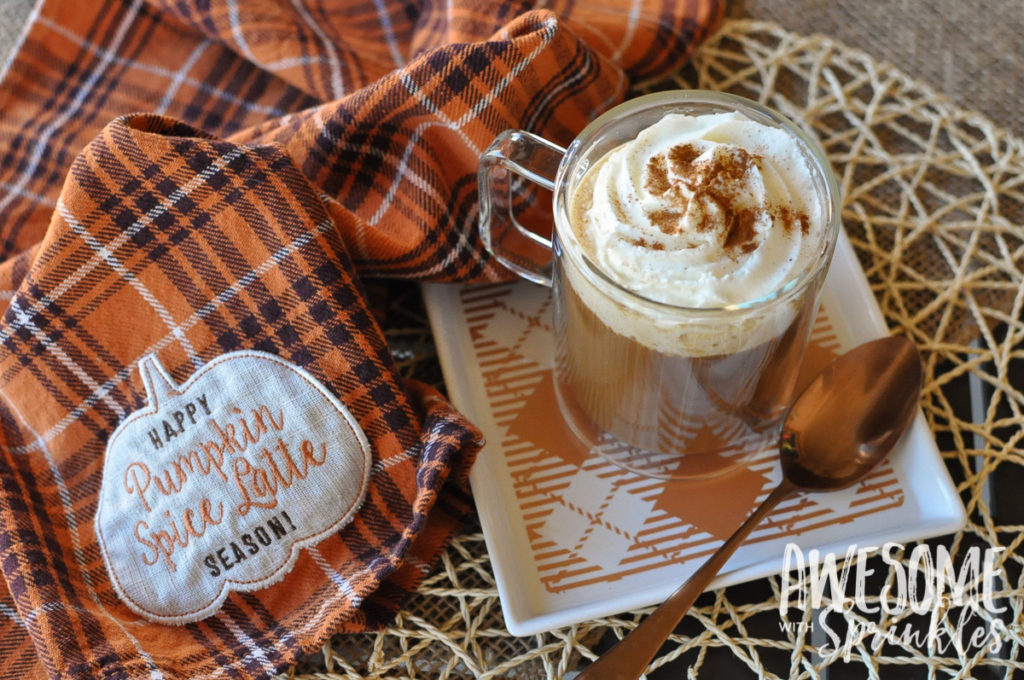 It's just the warm taste of Fall that you have been looking for without all of the fuss and frenzy. Pair this with a slice of my fave pumpkin spice loaf and you'll have yourself a sweet little slice of heaven, y'all. So pour yourself a warm mug, grab a book and snuggle up. Fall is coming.
Cozy scarf sold separately.
Pin for Later: