LEMONS! ???
So. Many. Lemons.
One of the most AWESOME things about living in the greater Phoenix area is the abundance of fresh citrus fruit. While most places are battening down and bundling up to get through winter, winter in Arizona means beautiful weather and bucket loads of citrus! Arizona is one of only four citrus-producing states in the US (Texas, Florida, and SoCal are the others) so I'd say this is a pretty awesome place to be. 😀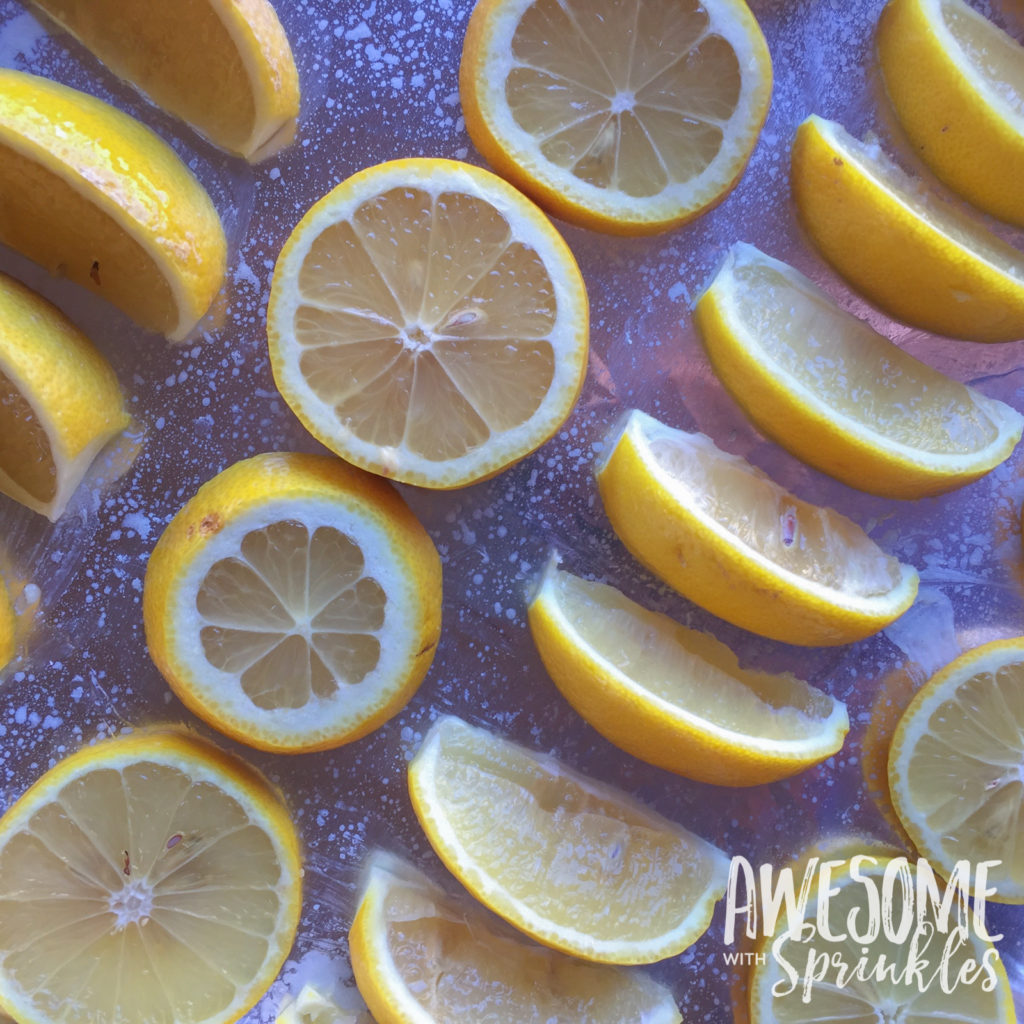 I am fortunate enough to have several friends and family members with citrus trees in their yards so I can get boxes full of fresh lemons, grapefruits, oranges, blood oranges, and tangerines. I don't have any citrus trees in my yard (yet), but I have been looking into picking up some patio (dwarf) citrus trees and I am currently growing an avocado plant in my windowsill. Guac yeah! ?
With (quite literally) 20+ lbs of fresh citrus sitting in a box in my pantry it's near impossible to go through it all before it gets smooshy. I end up juicing a lot of oranges. Fresh squeezed OJ is the BEST, am I right? I freeze the lemon juice and I also like to dry citrus slices for use later.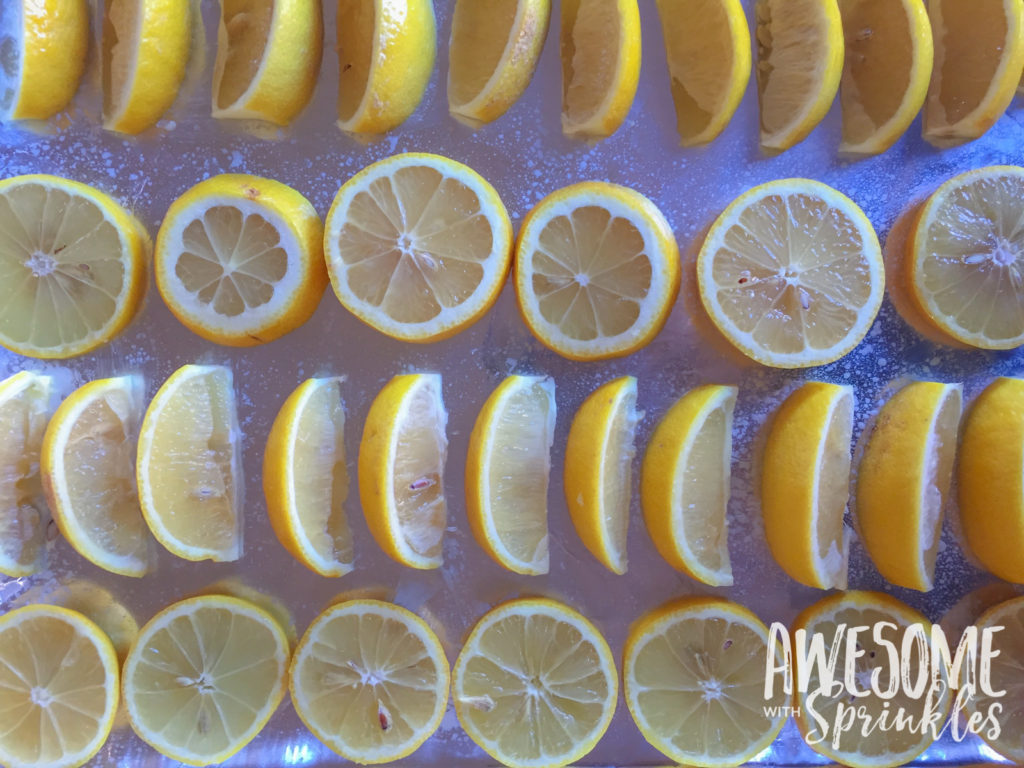 I also like to freeze lemon slices for use in water, cocktails and cooking all year round. I generally have a couple of large gallon bags filled with lemon wedges chilling in my freezer at any given time. It's so handy to have a frozen wedge to pop into my iced water or toss a few slices on top of some salmon filets before baking.
Pro Tip: To freeze fresh lemon (or any citrus) slices for use later, just slice them up, lay them on a cookie sheet and stick in the freezer until they are completely frozen. Then pop the slices off the cookie sheet and toss into a freezer safe baggie or container. Easy Peasy Lemon Freezy!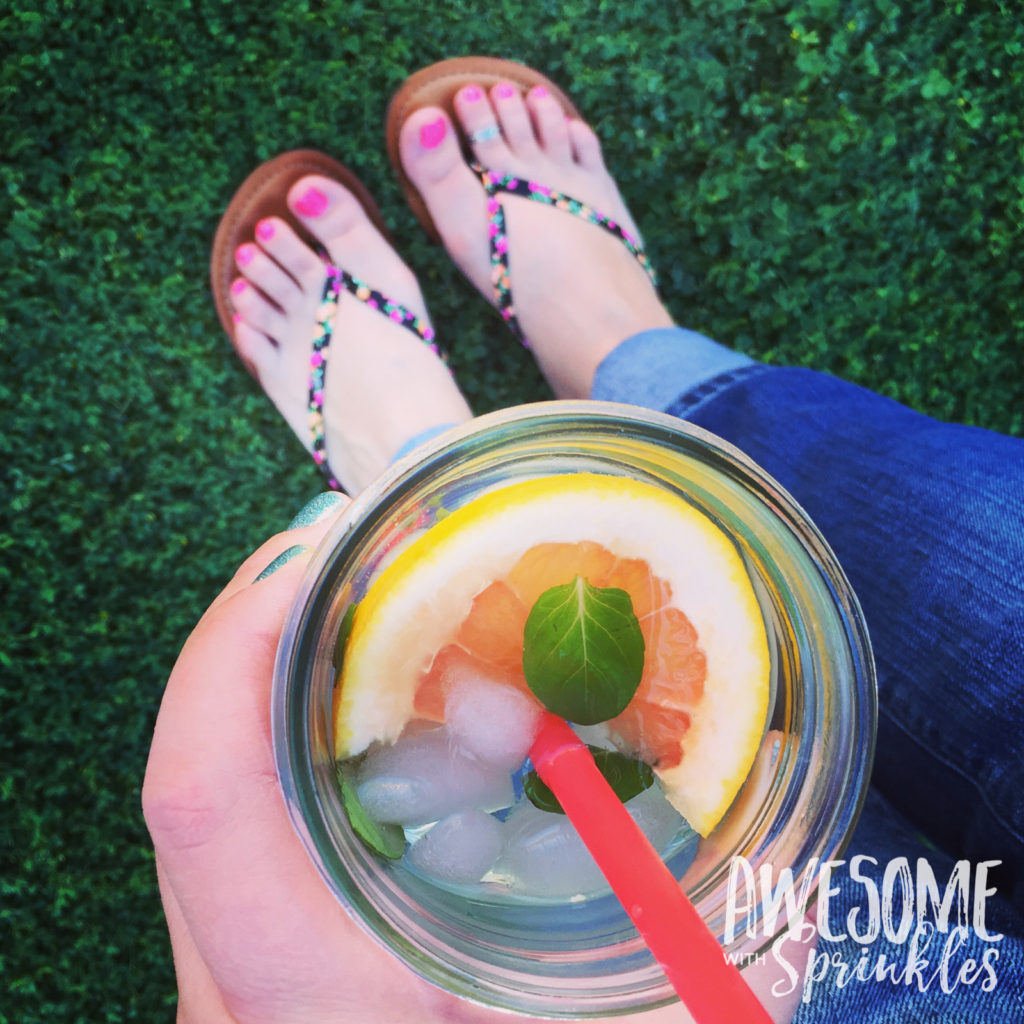 Grapefruit and mint water! So refreshing!
And of course, I love to bake with fresh citrus! One of my favorite recipes is this lemon banana bread. A variation on my mom's original recipe, it's the perfect amount of sweet with just the slightest hint of tart. It's fresh and flavorful and lovely. Yum, yum, yum!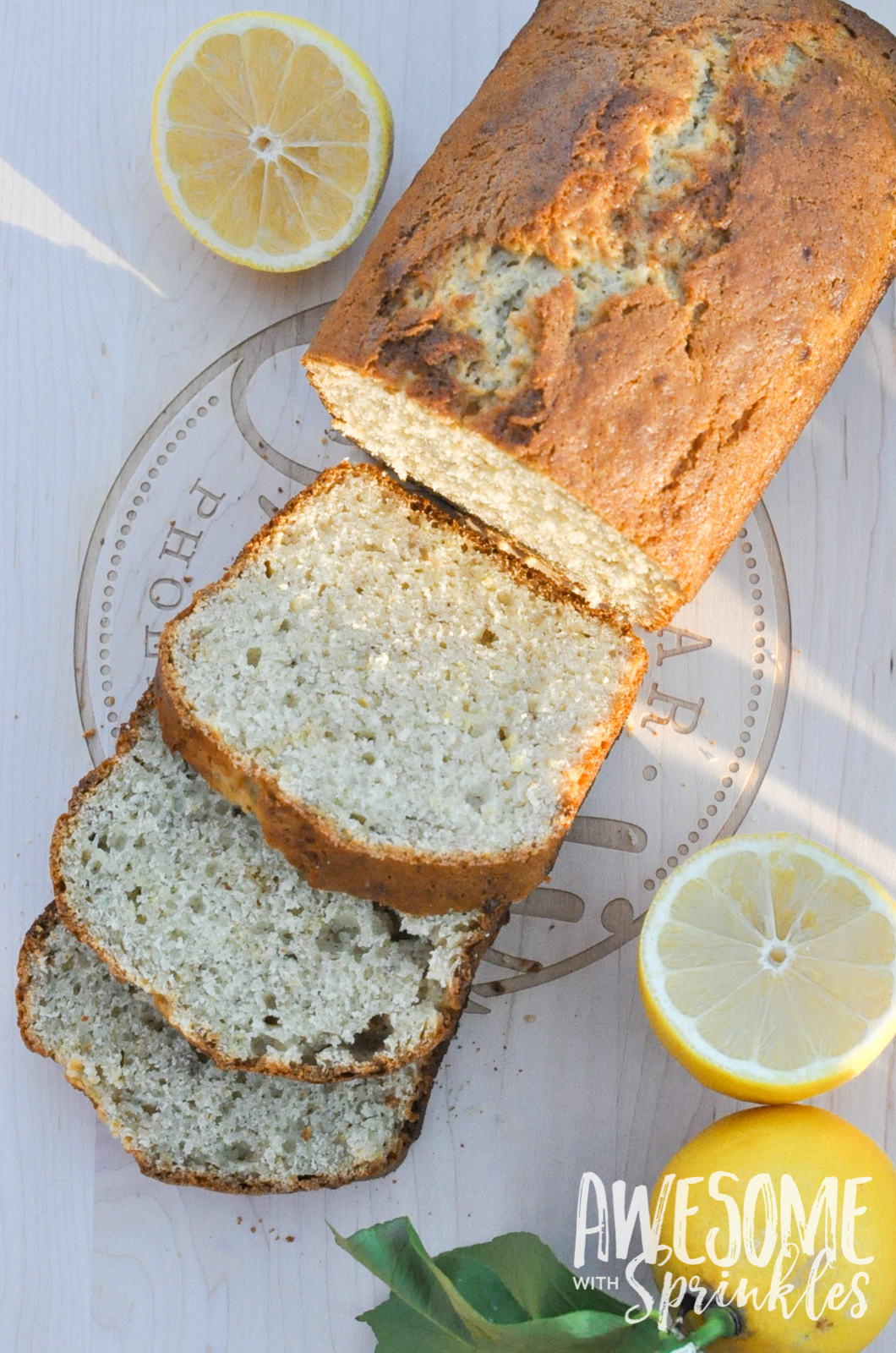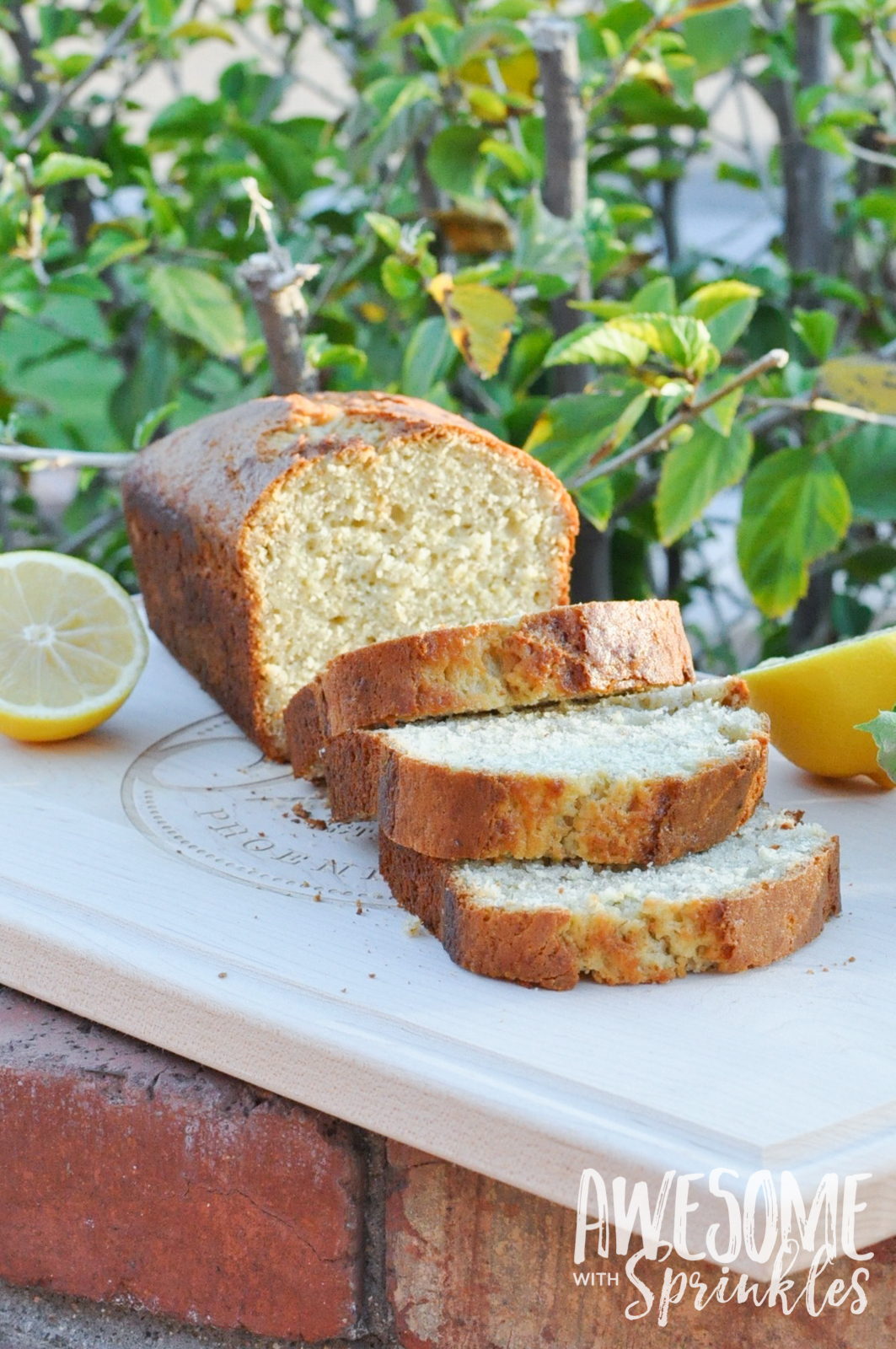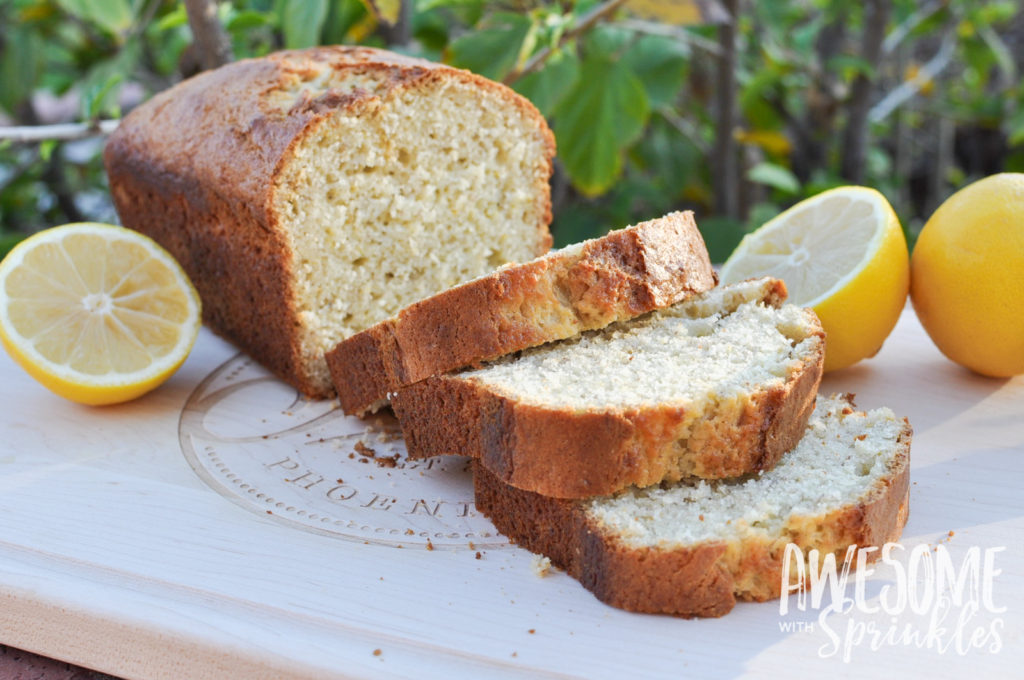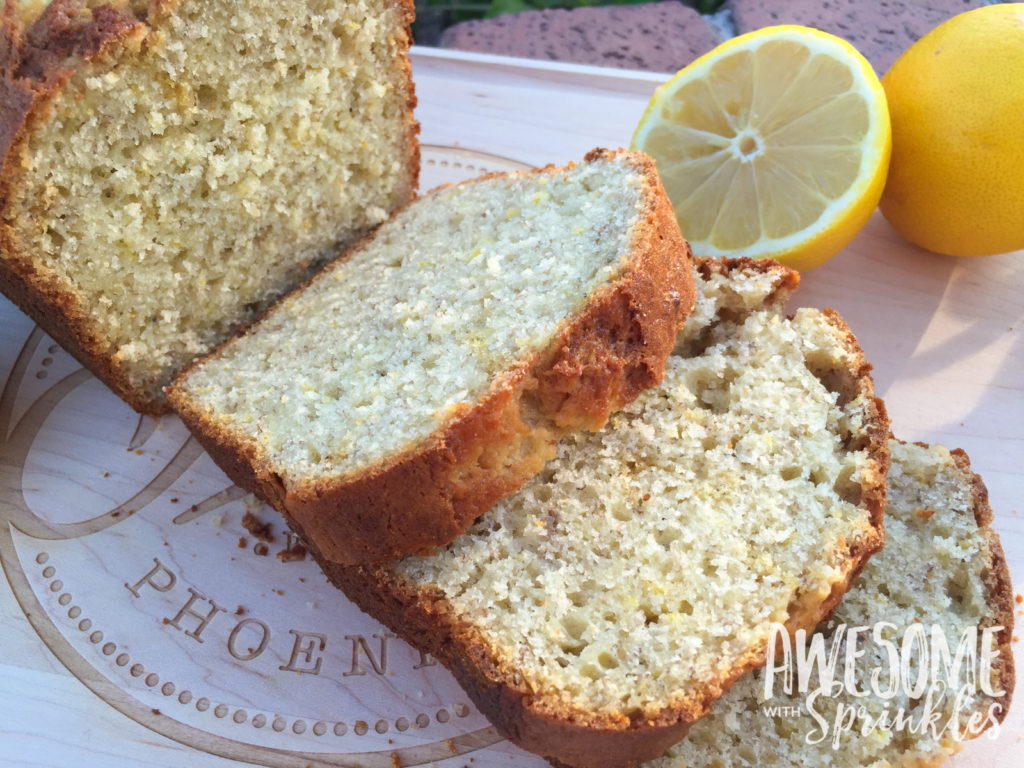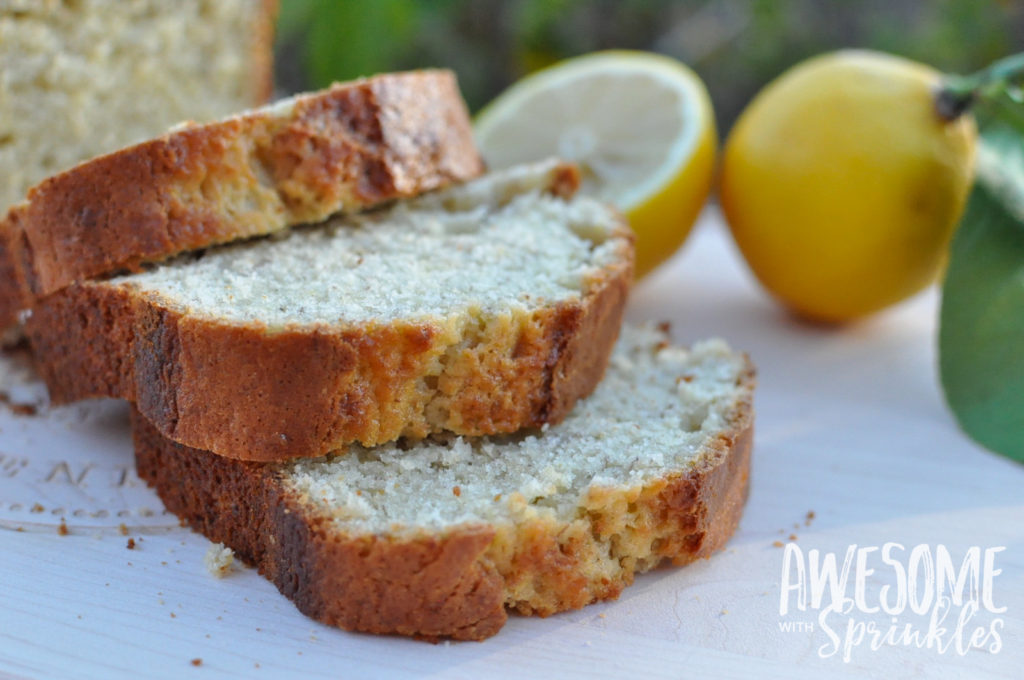 It's so yummy and full of lemony goodness all on it's own and I like to eat it plain, slightly warmed but you can top with butter, cream cheese or with a simple sugar glaze. Toss in some poppy seeds, chia seeds, nuts or white chocolate chips to mix things up. Any way you serve it, it is sure to be a delightful little slice of sunshine.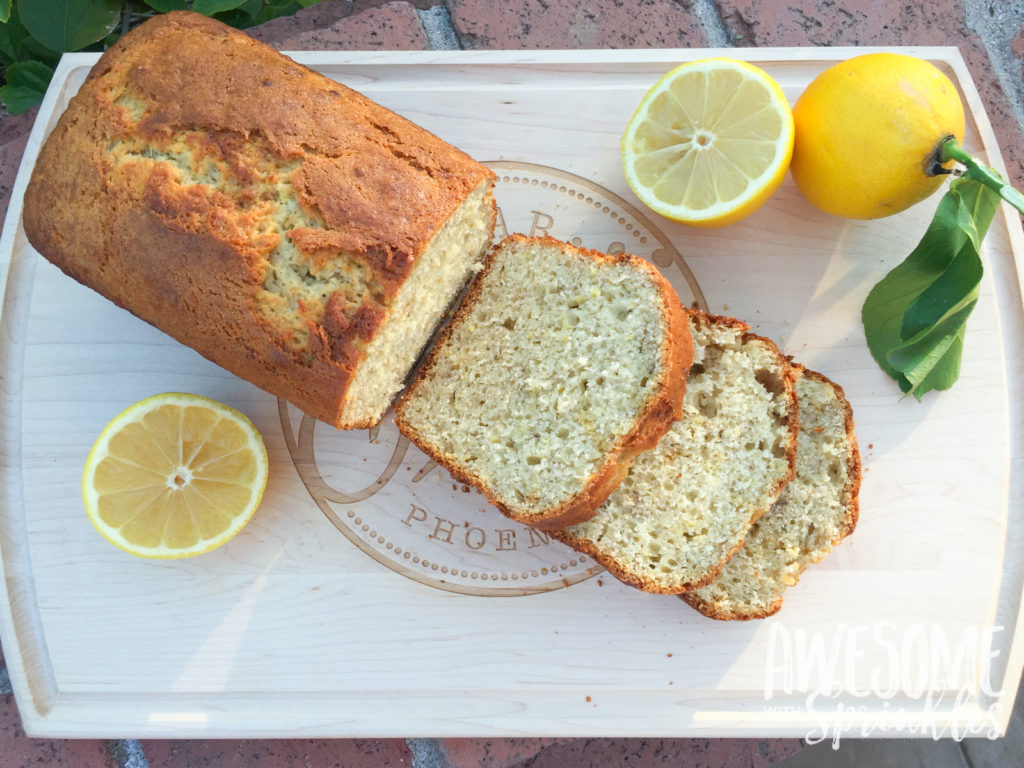 Pin it for later! Trust me, you are going to want to keep this one handy. 😉

More lemony goodness: