Crusty bread. Hot, melty cheese. Spicy jalapeños. Tender artichokes. Am I turning you on yet? If not, you should just leave now. No seriously, get outta here. If any combination of carbs & cheese doesn't get you excited, then this is not the place for you. If you can handle the heat though (and the brick of cheese you're about to eat for dinner) then step into my kitchen and prepare to be changed!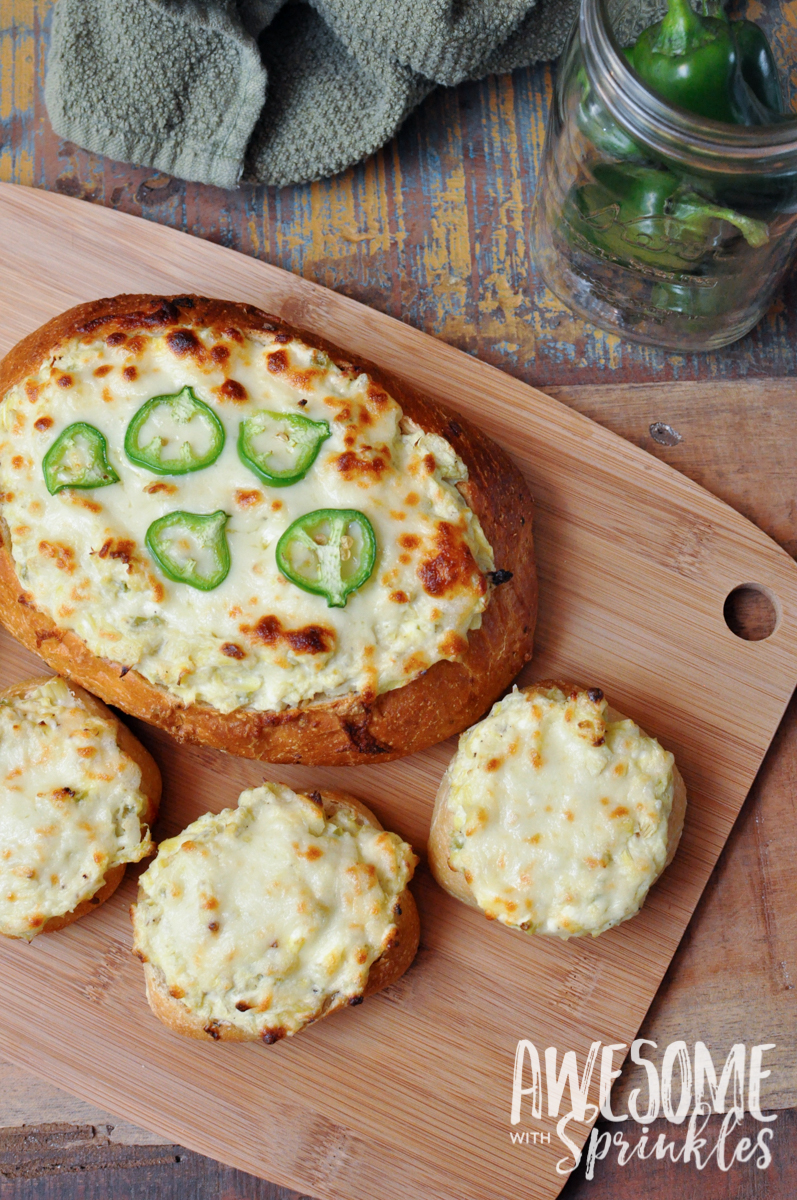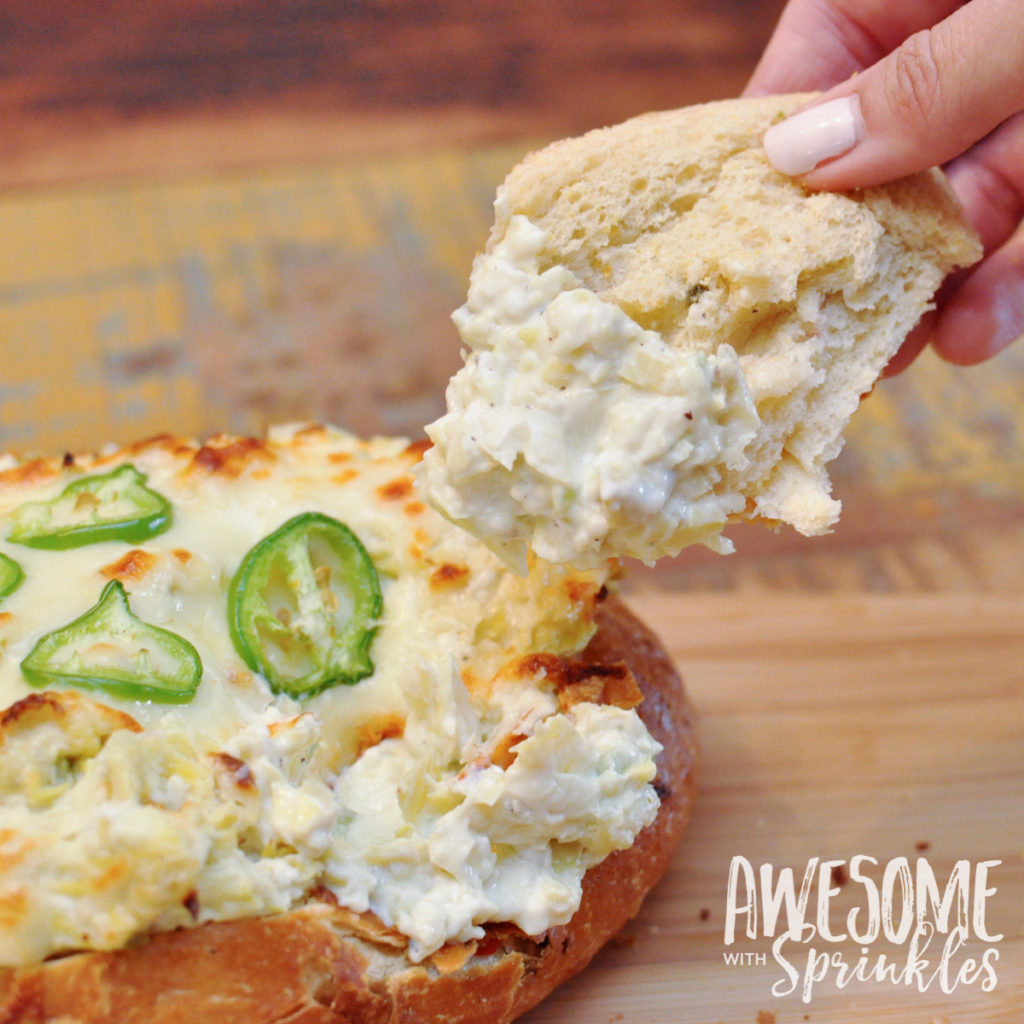 This spicy jalapeño artichoke dip in a crusty bread bowl is seriously a game changer. No joke, the boyfriend and I have fought over this dip – it's that good. The first time I made it, we ate half of it to "taste test" it (of course) and put the other half in the fridge for safe-keeping and dreams of late-night snacking later. Well, fast forward to the next day when I receive a text during work including a picture of an empty plate with a few bread crumbs on it. "Oh, you devoured whatever that was," I said, nervous about what he was going to say next. Did he eat the rest of the spicy artichoke bread bowl I'd been thinking about all day?! Oh. Oh no. "Babe…. it was amazing. I couldn't stop. I ate all of it."
Wait. All………ALL of it?!? Wait, wait, ALL OF IT AS IN THERE'S NONE LEFT?! ……..NO BABE OMG THAT'S FINE, I HOPE YOU ENJOYED IT!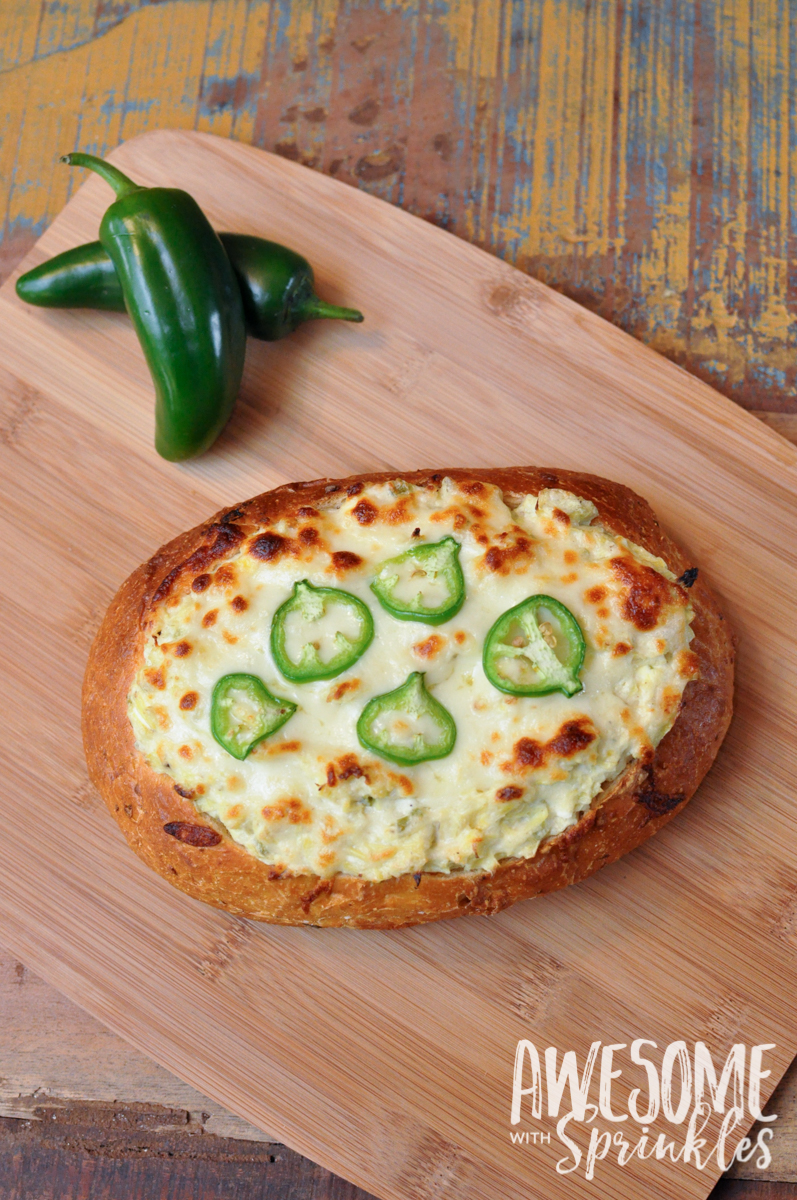 Ladies, I'm sure you are hearing your own voice in your head right now as you read this because you know all-too-well the wide eyes and big, fake smile you give your guy when he did something you didn't love, but you don't want him to feel bad about. Basic betches, tell me you can relate. I was totally glad he loved it that much, but dangit if I wasn't sad I had no spicy artichoke dip to look forward to after work. So naturally I had to make more, and this time, I'd be SURE to secure the leftovers.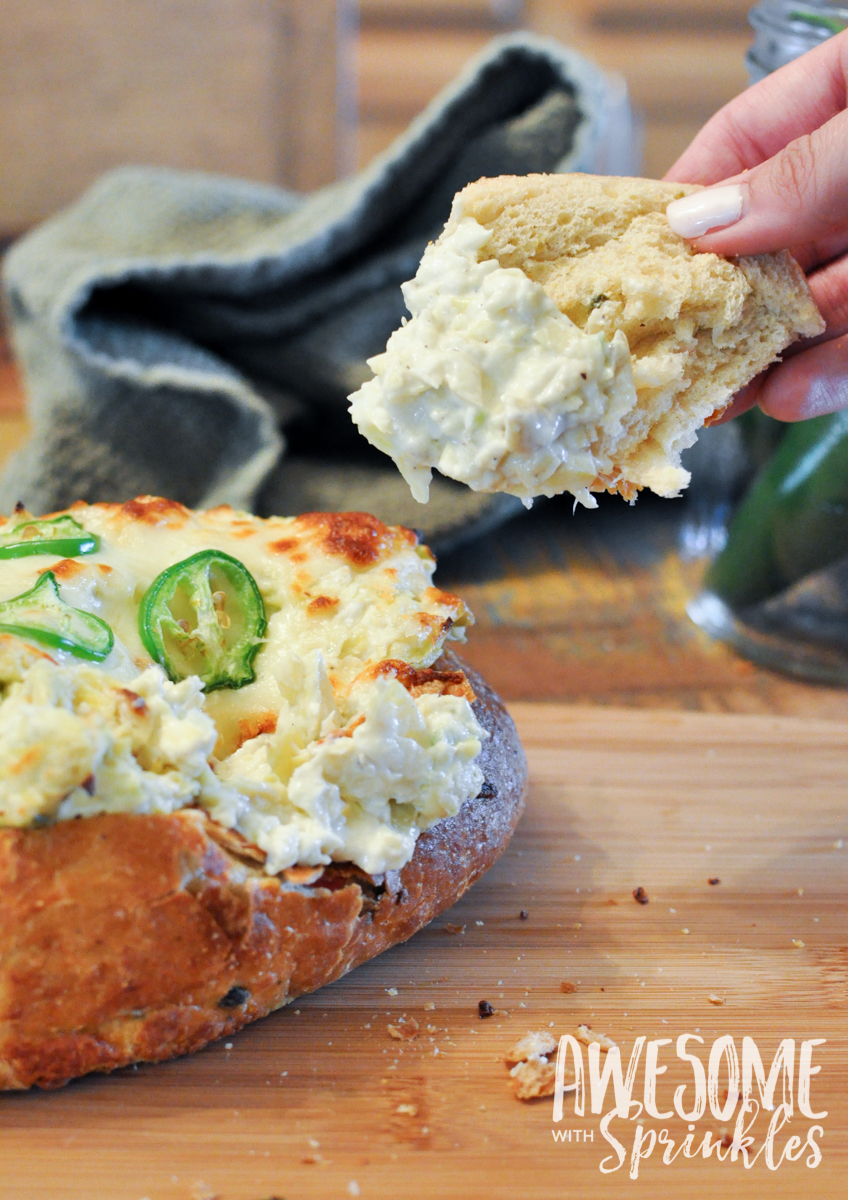 This dip is so perfect baked into the hollowed-out belly of a giant, crusty bread bowl, in this case a cheddar-jalapeño loaf I found at my local Fry's bakery. Of course if you don't want to use bread because you are punishing yourself with a no-carb diet, you can make this dip in a baking dish instead. Scoop it up with tortilla chips, crackers, or the chunks of bread you pulled out when hollowing out the loaf to make the bread bowl. I always save and bake these bits just lightly, which makes them perfect for dunking.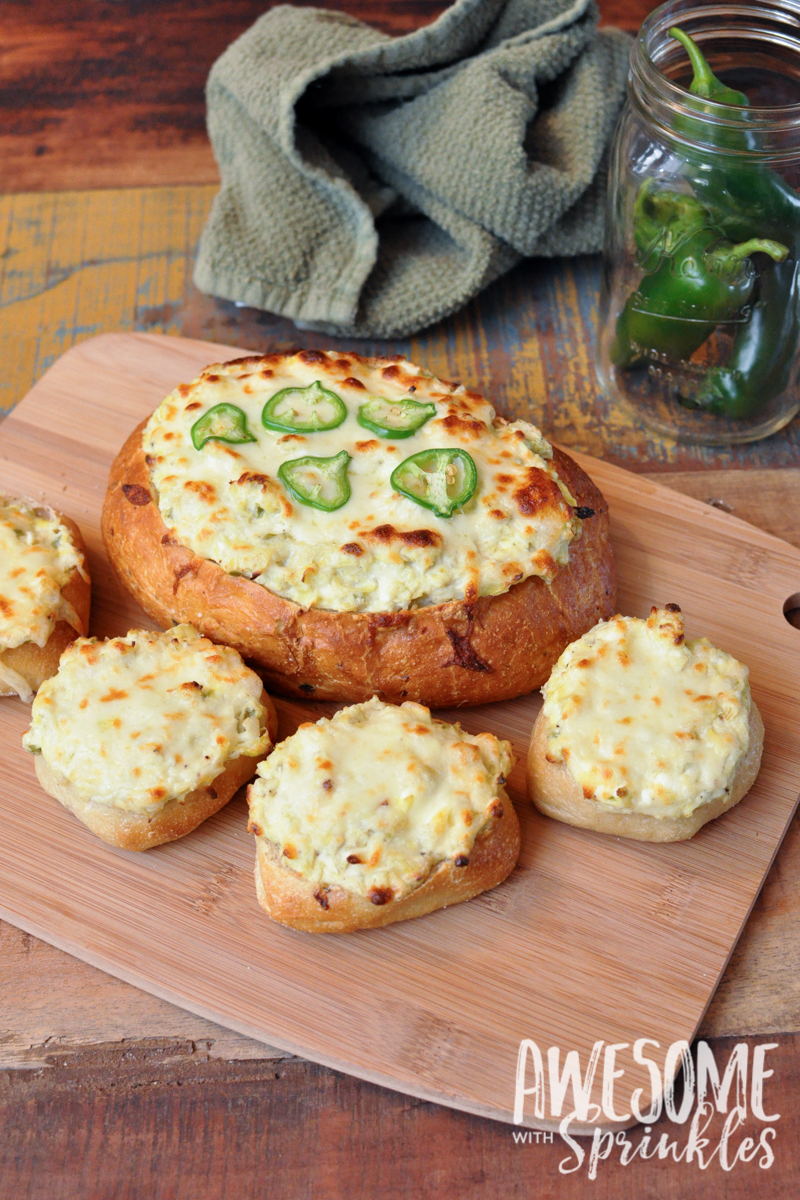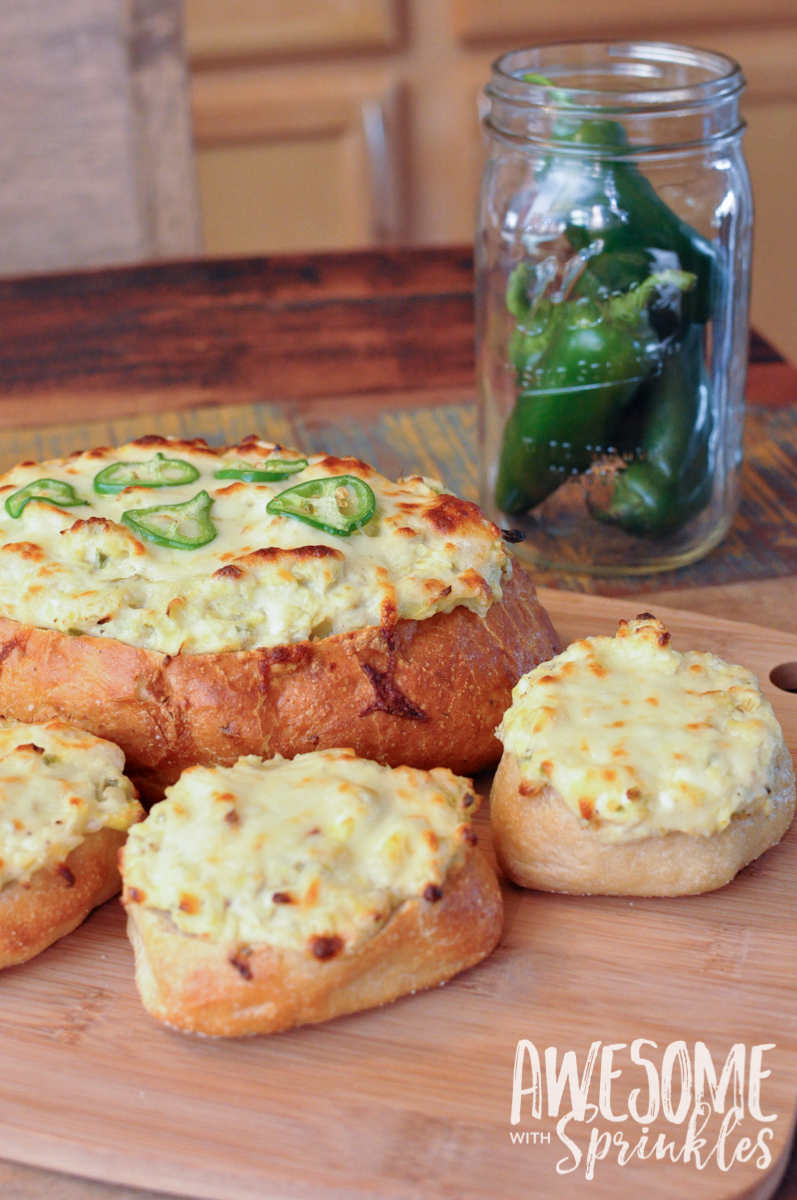 But the real genius idea I had was to make individual bread bowls brimming with hot cheese dip! Yup – delicious tiny bread rolls filled with hot & spicy dip baked into single-serving-size perfection. These are perfect for game day with your friends, for entertaining, or just for fun with your family so everyone feels special and has their own. Behold, the answer to never having to share your dip again.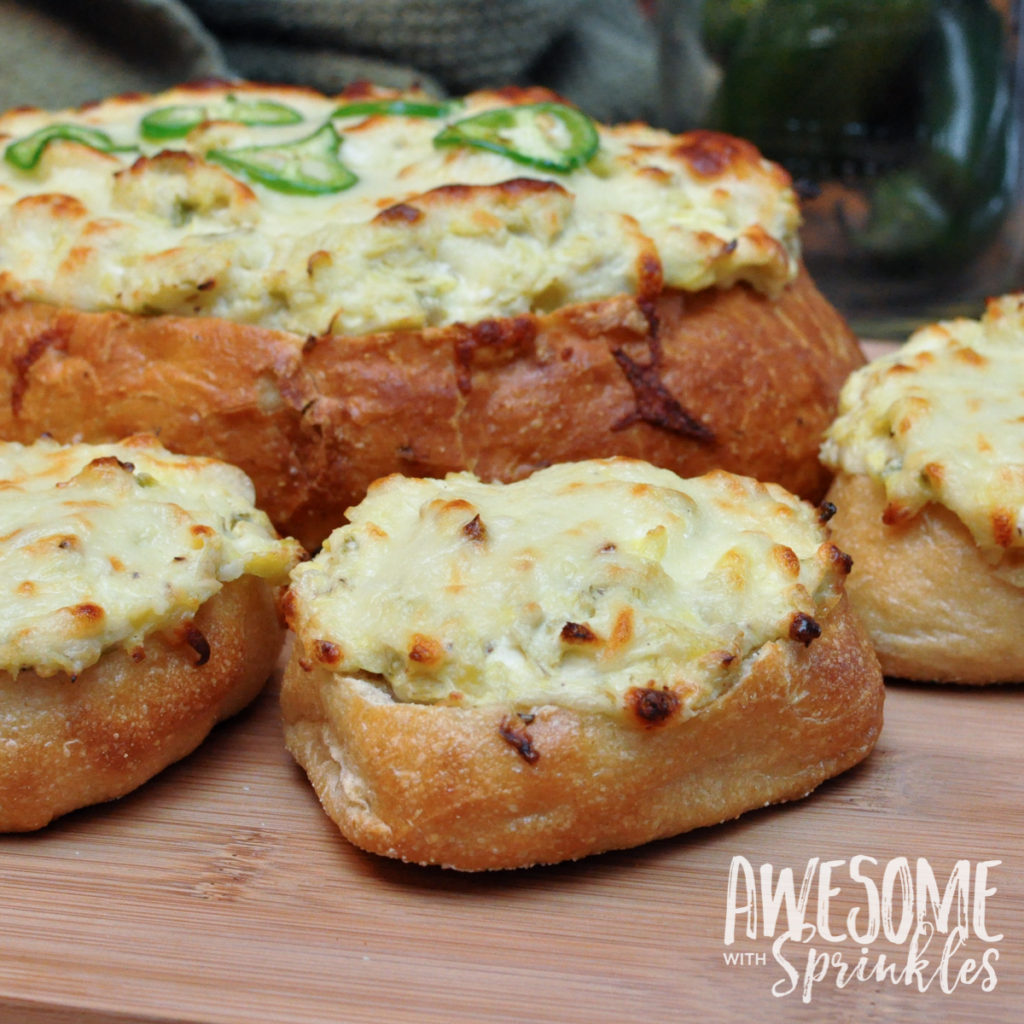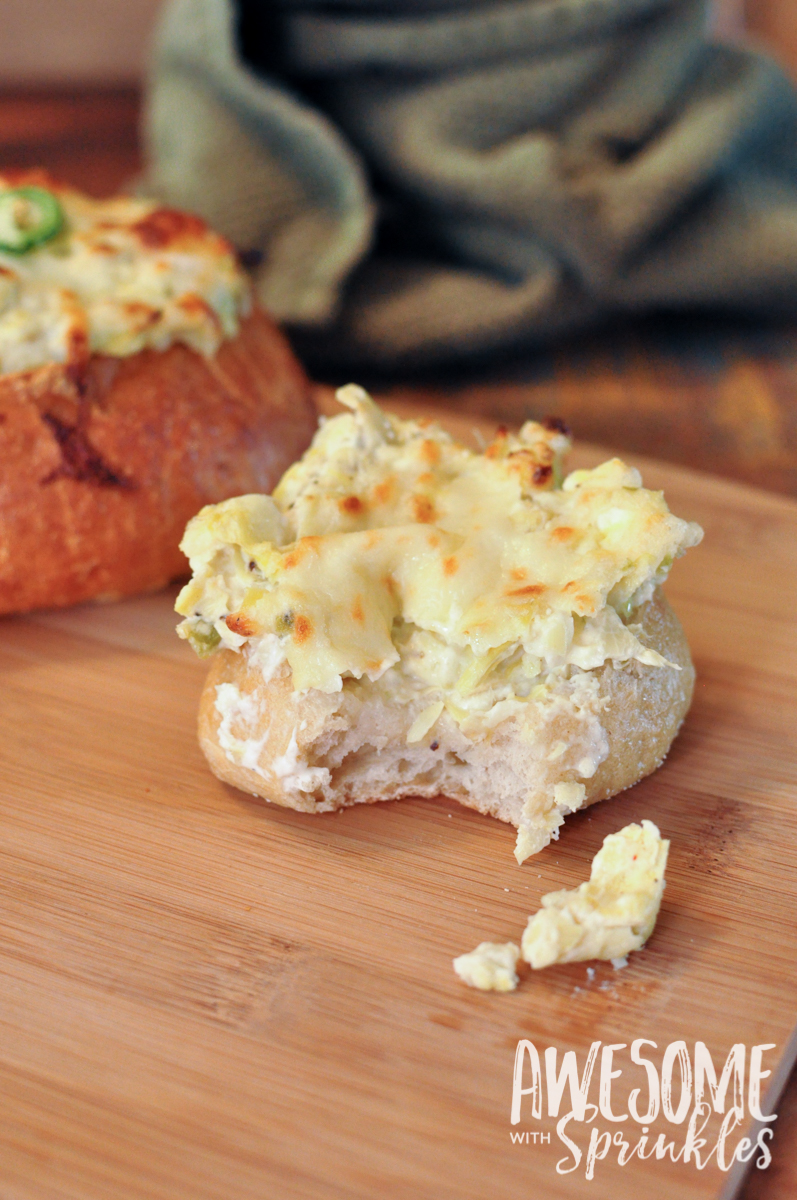 Pin for Later: