I wasn't really sure how our last dish was going to come together for our Shark Week party. But I had a package of beautifully colored, ripe heirloom tomatoes that were begging to be used, so I turned to my favorite fresh and tangy bruschetta recipe, added a mozzarella shark fin and voila – Shark Week worthy finger food!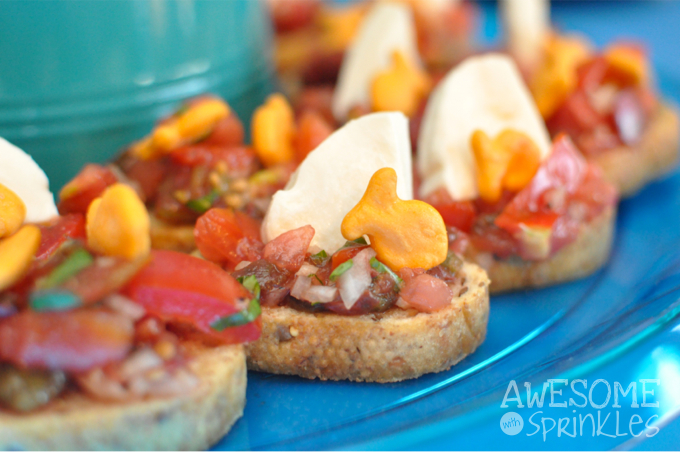 This bruschetta is sooo good, I'll often whip it up for the boyfriend and I for dinner and we'll devour it crouched over the coffee table while catching up on the DVR – no meat or main dish necessary (glasses of wine also not necessary, but highly recommended *wink*). The juicy blend of ripe tomatoes, slightly spicy garlic, fragrant basil, olive oil and tangy balsamic vinegar soaks perfectly into the toasted bread that's crunchy on the outside and soft on the inside. Mmm such a satisfying combo! It's a great appetizer for any time, and an especially great compliment to the rest of our savory, salty and sugary Shark Week spread.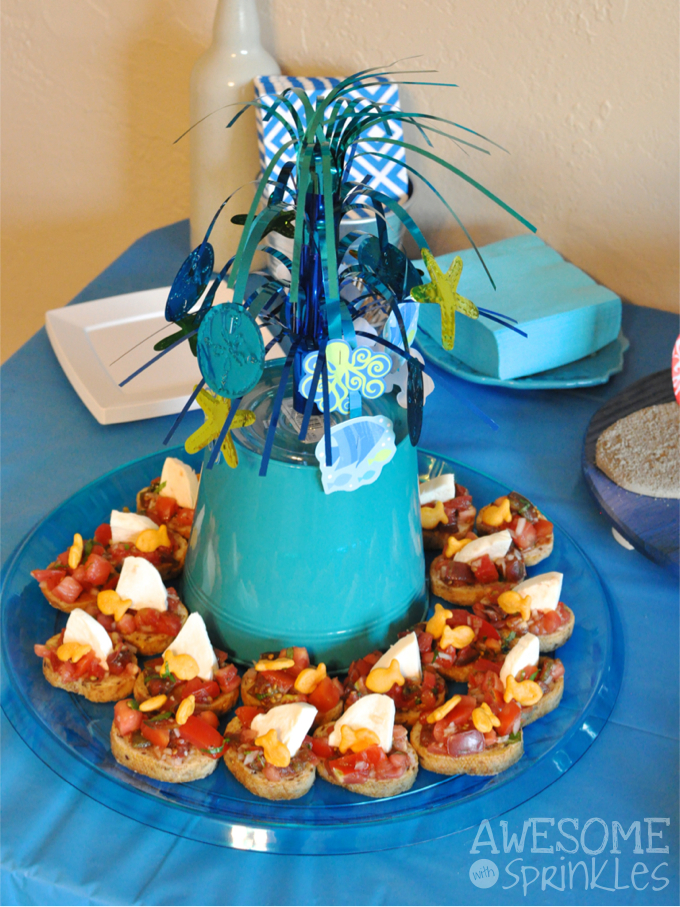 To assemble these: Follow the recipe below for the tomato bruschetta. Since I had perfectly ripe heirlooms on hand I used them and they made a perfect looking fish guts "chum", but you can use any of your favorite tomatoes for this recipe (plum, Roma, even cherry) and it'll still be as chummy and tasty. Then, top off with wedges of firm mozzarella for shark fins. Some goldfish sprinkled on top really sell the whole chum-in-the-water theme.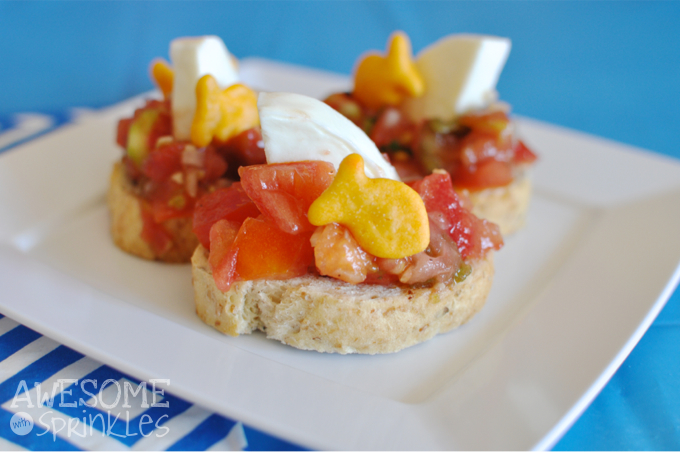 Good 2 know
Wait until you're ready to eat these to scoop the tomato mixture over the baguettes. It's deliciously juicy and if you let it sit, it'll make your crunchy bread soggy. Better yet, let your guests make their own "chum"! Set out a platter of bread slices, bowl of your tomato mixture, mozzarella wedges and a spoon.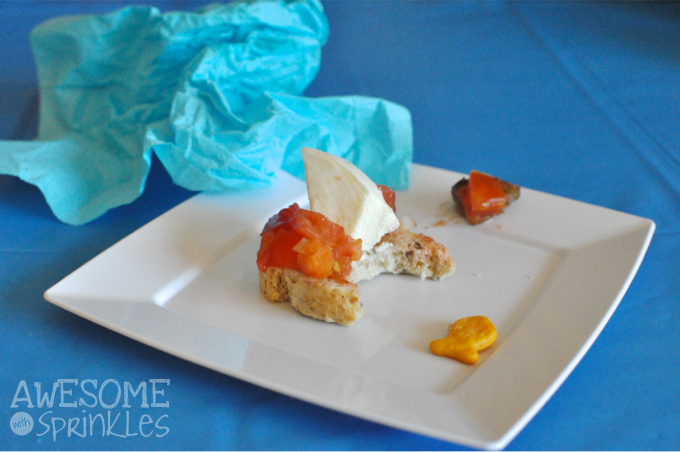 Pin for Later: