*sings* "Wine can't we be chums, wine can't we be chums…"
So I have been singing this all day while doing this photo shoot. I can't get over silly puns and it only gets worse when I drink. Speaking of…just look at this "gore"geous glass of "bloody" booze!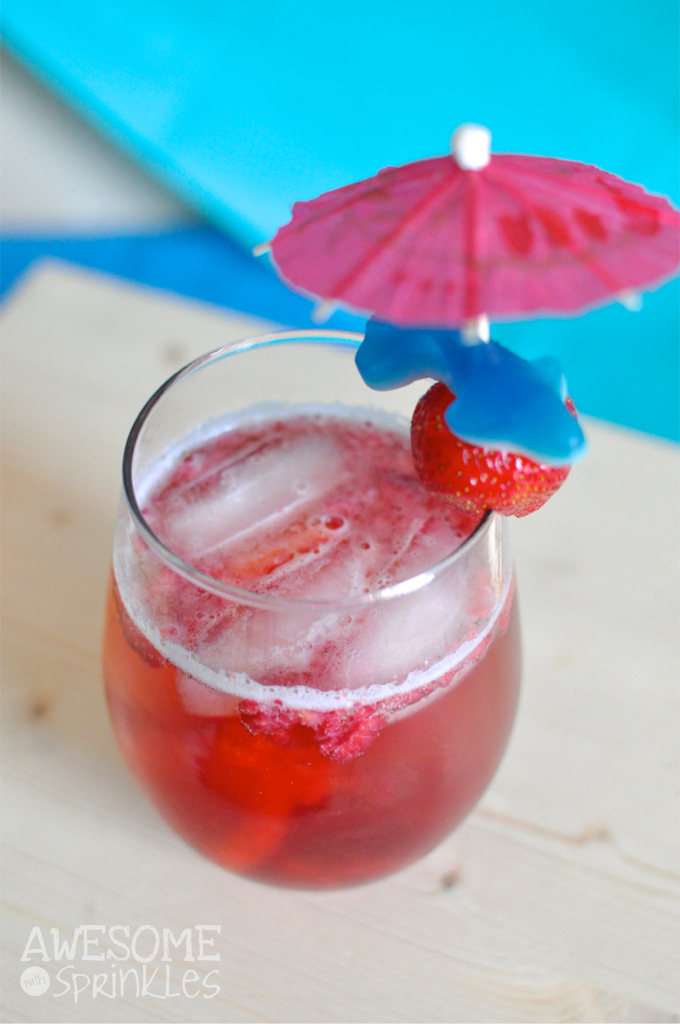 I freaking love wine spritzers. They are refreshing and super duper easy to whip up on a hot summer day. No summertime party should be without them, including a Shark Week party! So we giving this delish dish a shark inspired twist! Check it out!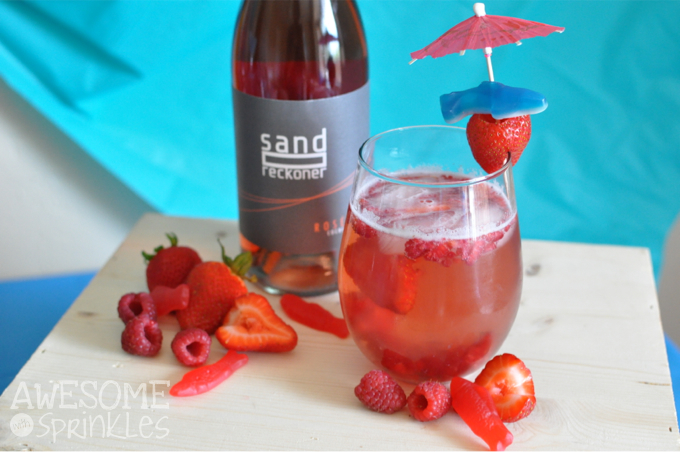 I am using my fave rosé wine from Sand Reckoner, a local winery here in Arizona. It's tart and fruity but not as sugary as a lot of pink wines and I really like the crisp flavor. I will admit, I kind of feel bad defiling such a good wine in this way, but it is my favorite. I really don't care for any other pink wine and it was for Shark Week. Forgive me?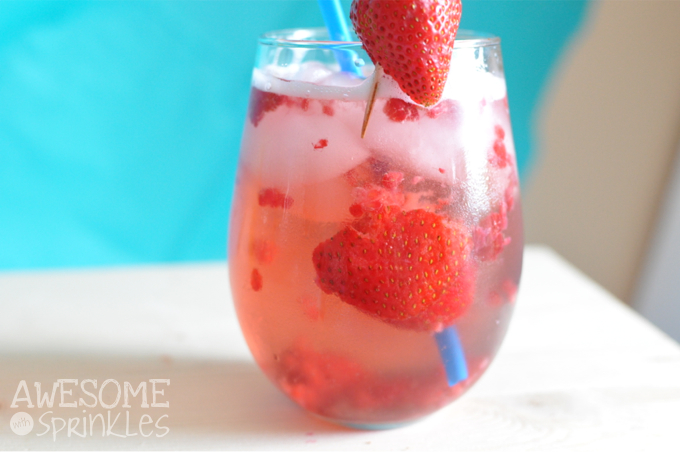 Those muddled berries make the drink look pretty chummy, don't you think? It's a drink you can really sink your teeth into!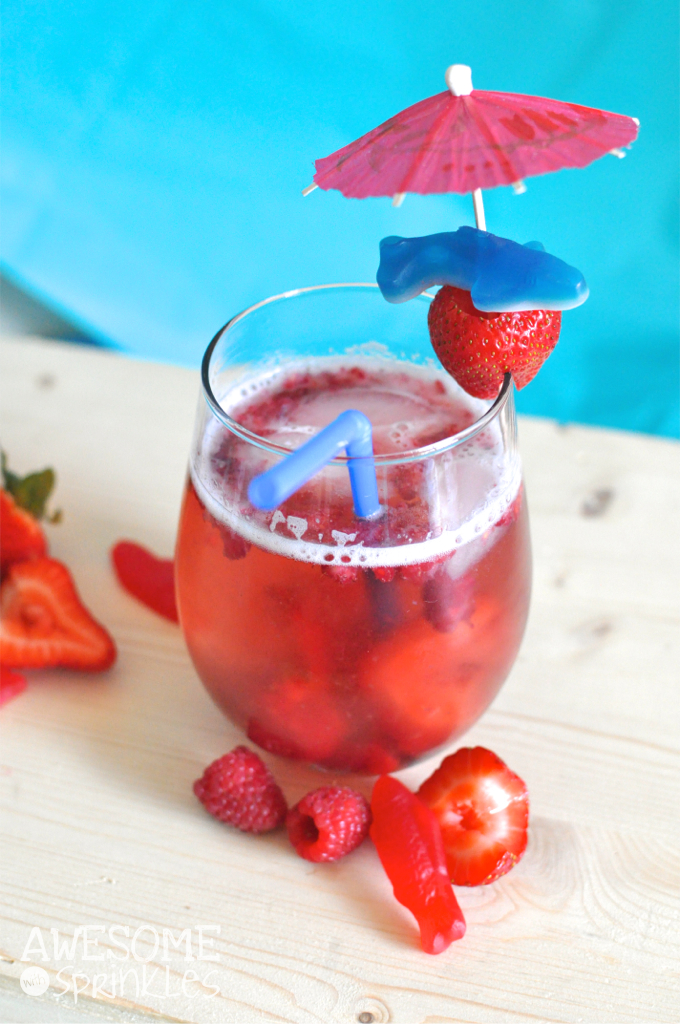 "Wine Can't We Be Chums" Tropical Spritzer
Ingredients
Ice
Fresh (or frozen) berries
Coconut rum
Pineapple juice
Your favorite rosé, pink or white wine
Club soda
Instructions
Add a few berries to a glass and muddle gently.
Add about ½ oz of pineapple juice and ½ oz of coconut rum (or 1 full oz of coconut rum if you'd like more bite!)
Fill the glass halfway with pink wine.
Top off the rest with club soda.
Garnish with fresh fruit and gummy sharks!
Pin for later: