If you have been following along on the blog this week, you know we love ourselves some Shark Week. To kick off our week long foodie fest we threw ourselves a "Shark on the Beach" party!
Whether you are throwing a party for Shark Week, an "Under the Sea" party, or a Tiki island beach party, we have some super sharky recipes that are sure to add a few fun fins to your table!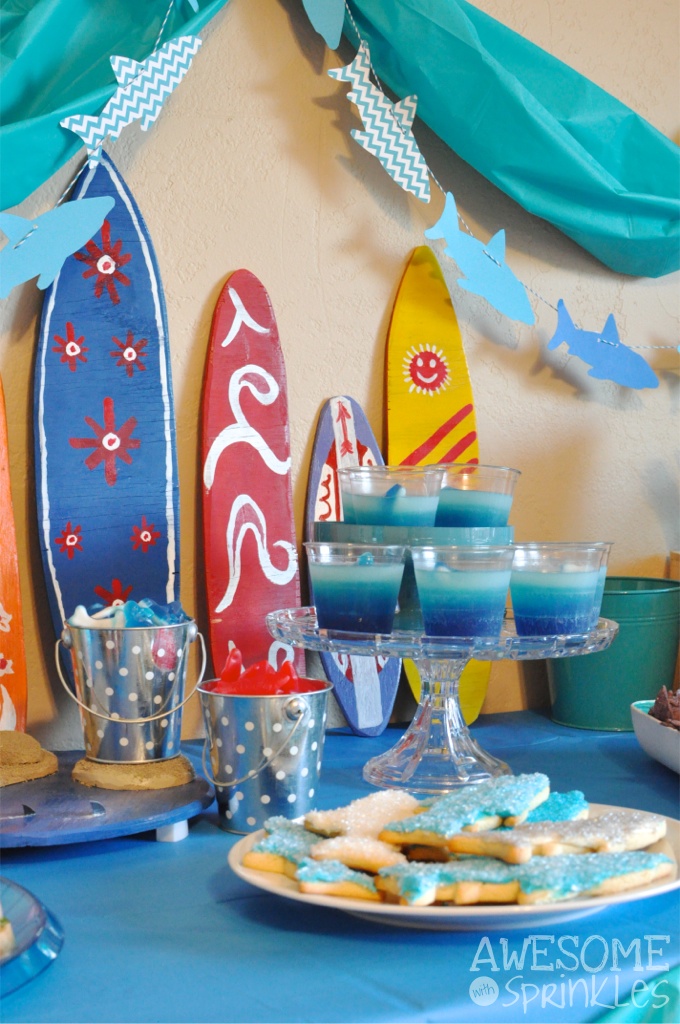 We have had such a great time putting together the menu for this party and came up with some really fun twists on some of our classic, favorite party treats like cheese balls, bruschetta and jello shots! Get the recipes below and make your own sharky treats!
Shark on the Beach Party Recipe Round-up
[clearall]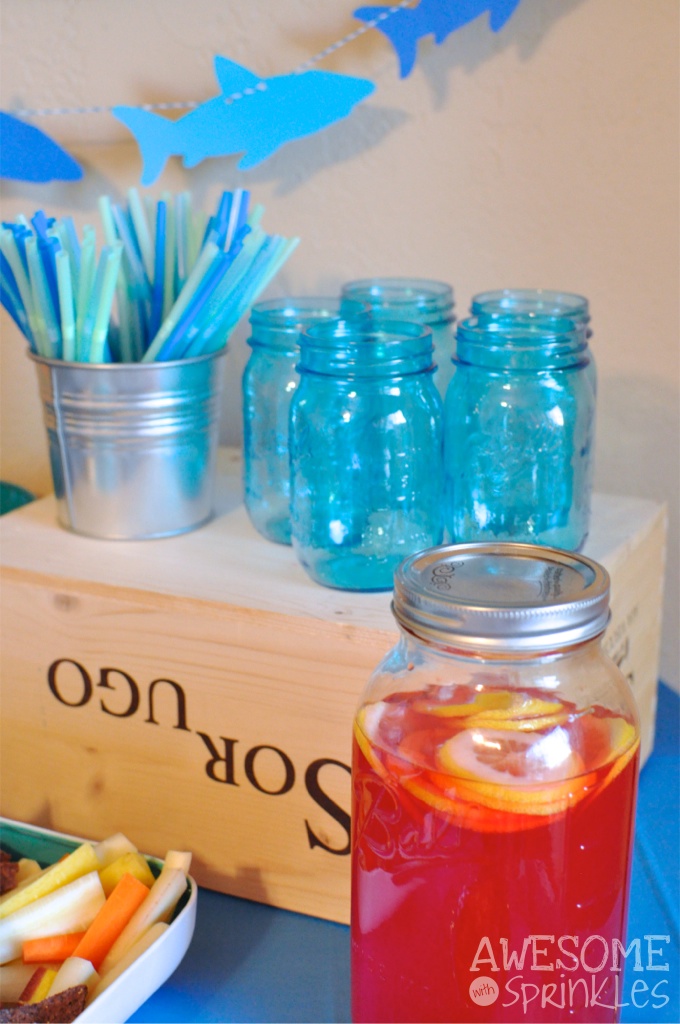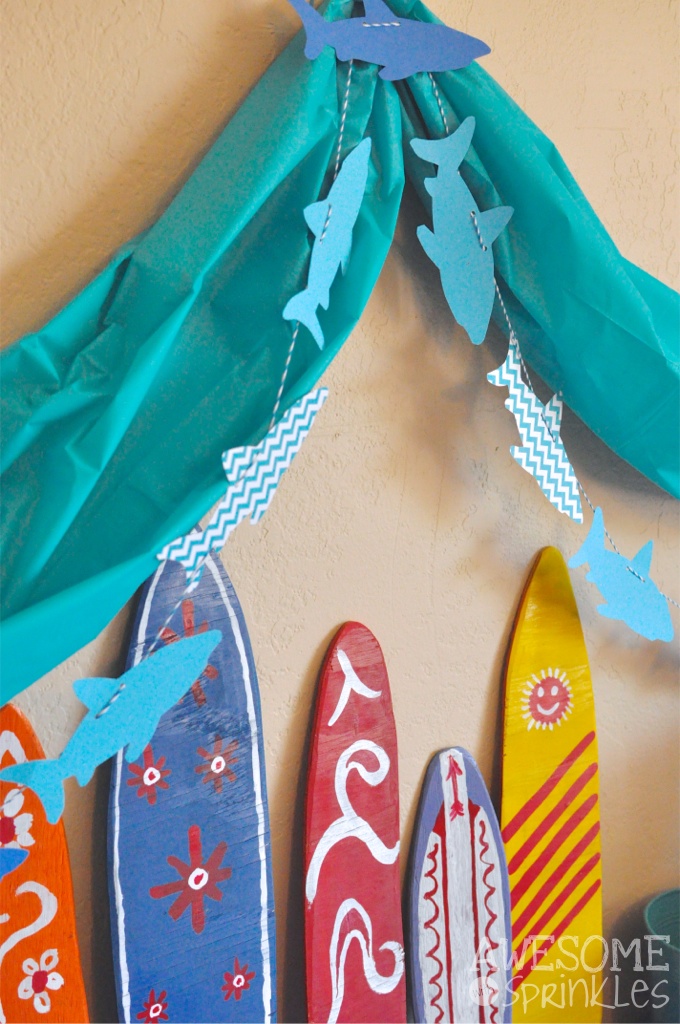 One of my favorite decoration details is this paper shark banner. I used the cookie cutter that I used to make the shark sugar cookies to trace shark shapes onto scrapbook paper. Then I carefully cut out around the shape with small scissors. To speed things up, I folded the paper in half so that I could cut out two sharks at a time. Then I strung all the little sharks up on some colored baker's twine. So simple to make but it made such an impact and added the cutest bit of crafty detail!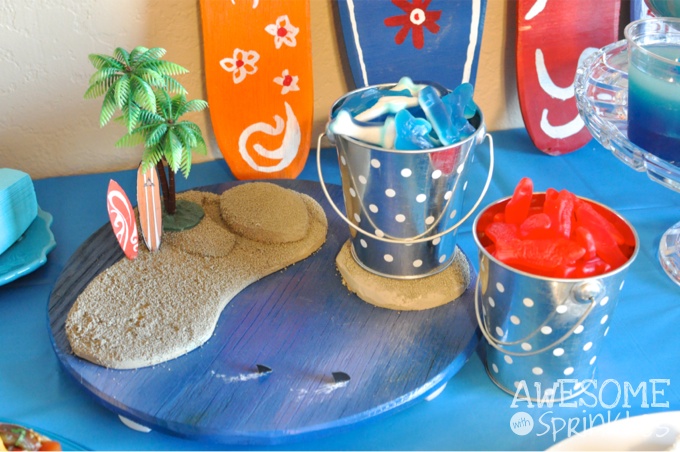 Don't you love this little island model? The Boy's uncle is a model train enthusiast and he had built these little model islands for centerpieces in a Tiki party. Same with the awesome little surfboards, both of which he generously donated to us after the party. Did you notice the little sharks in the water? Love it!!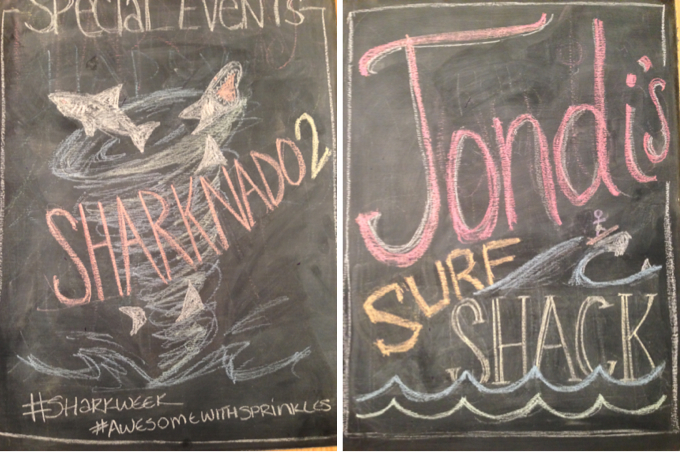 We decorated the chalkboards at Bar Jondi for the occasion. Every Shark Party calls for some cheesy shark movies, so we had a showing of the newly released Sharknado 2 movie during our party. Awesome!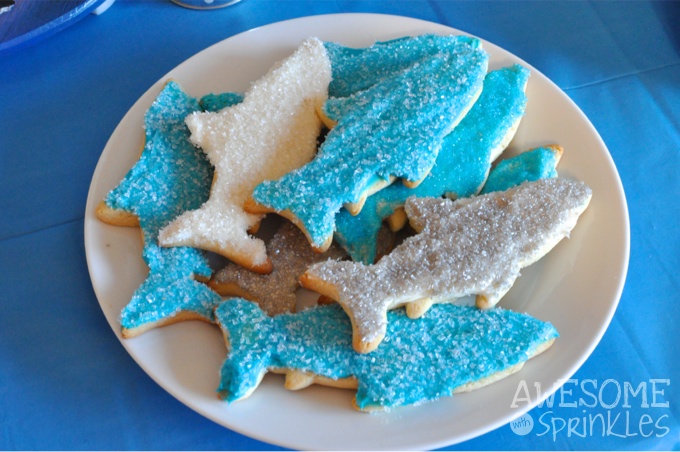 And no awesome party would be complete without The Most Awesome Ever Sugar Cookies. Ever.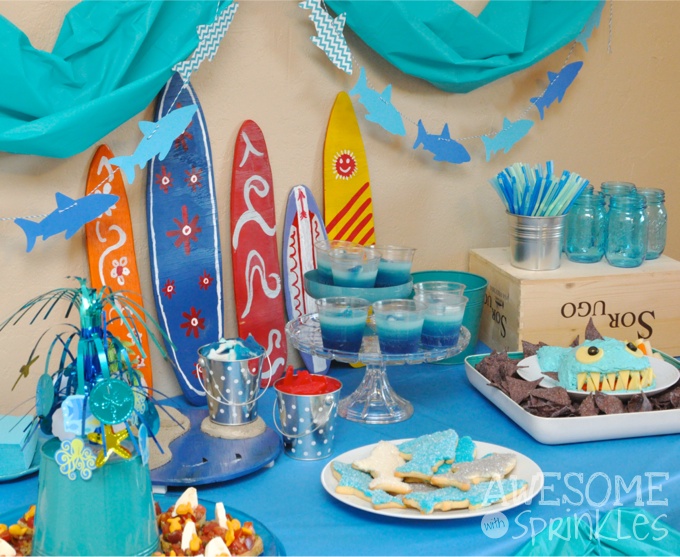 Party on!