Hey Guys!
I can't believe it's already here! It's my very favorite week of the year…SHARK WEEK! ???
I spend a lot of time in the kitchen on the daily, so today I am rounding up all of my fave shark kitchen gadgets inspired by my love of Shark Week! Let's dive in!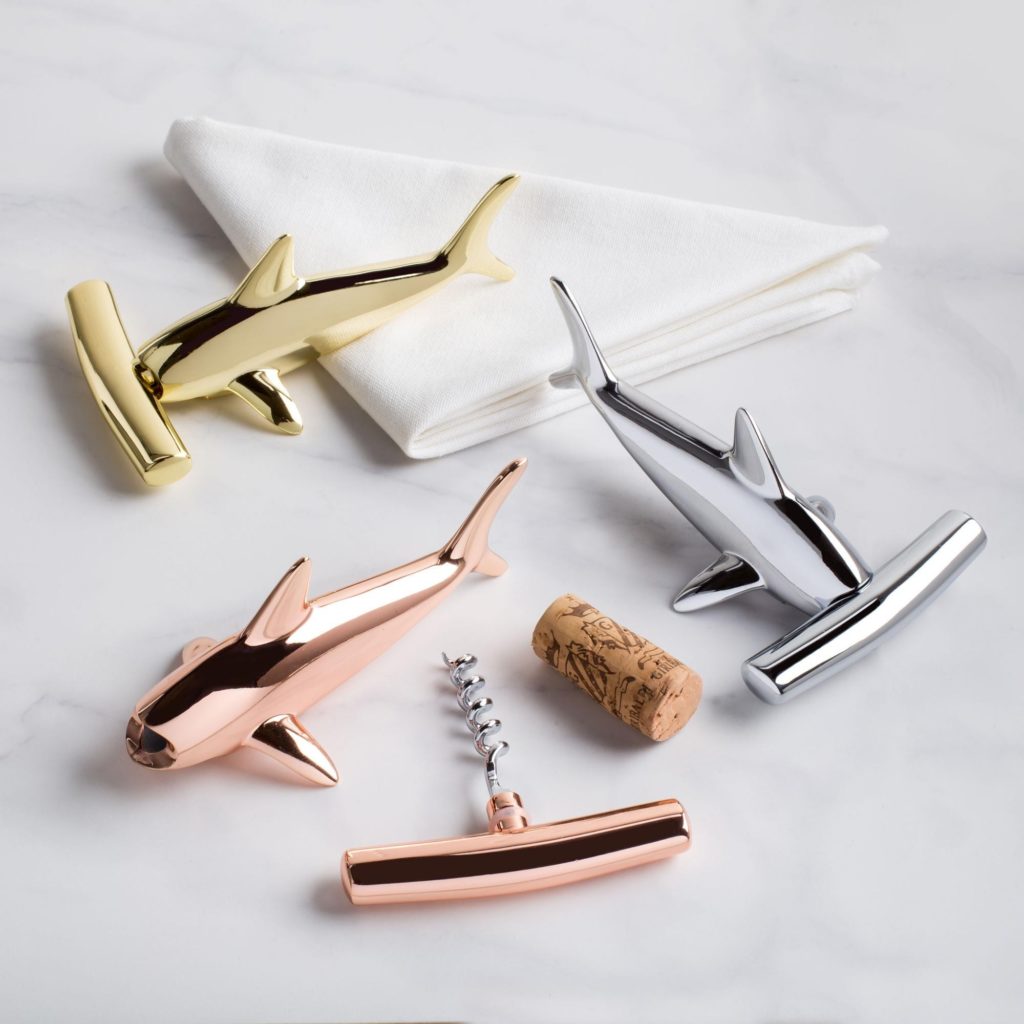 Hammerhead Corkscrew Bottle Opener | Buy Now
Let's start things off just like I do at home, by opening a bottle of wine…with this hella cool hammerhead corkscrew bottle opener! (bonus his mouth is also a bottle cap opener!)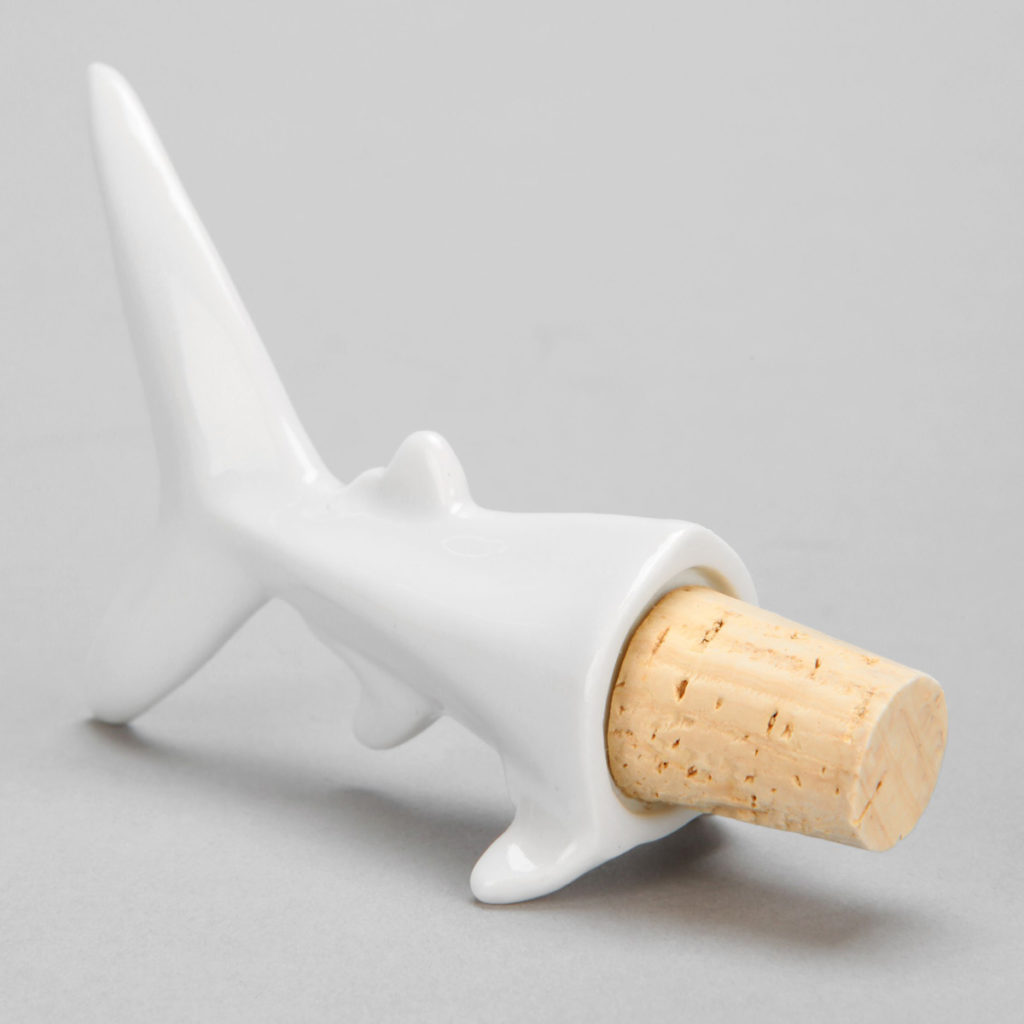 Bruce the Shark Bottle Stopper | Get it here
And if you are crazy enough to have any wine leftover (amateurs), you can save it with this classy shark bottle stopper!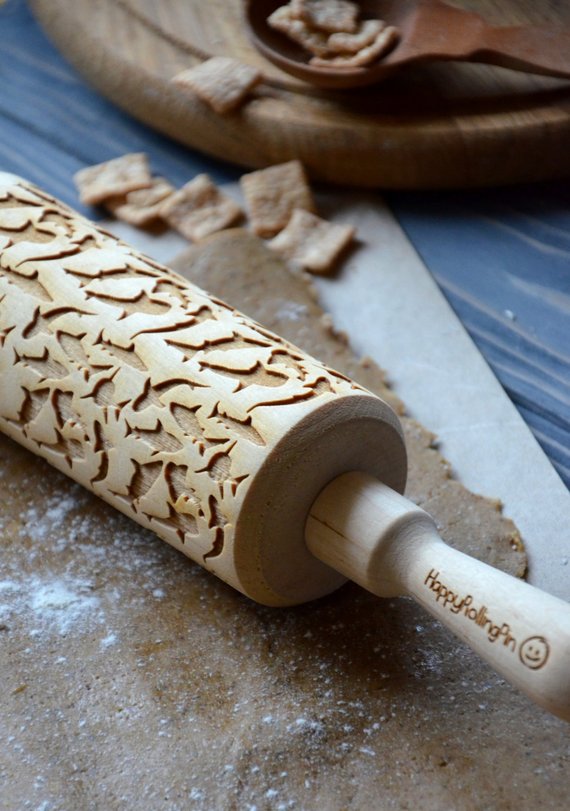 Shark Patterned Rolling Pin | Order now
How gorgeous is this custom made rolling pin! I have some serious heart eyes happening right now. ?  Sharks never looked so sweet.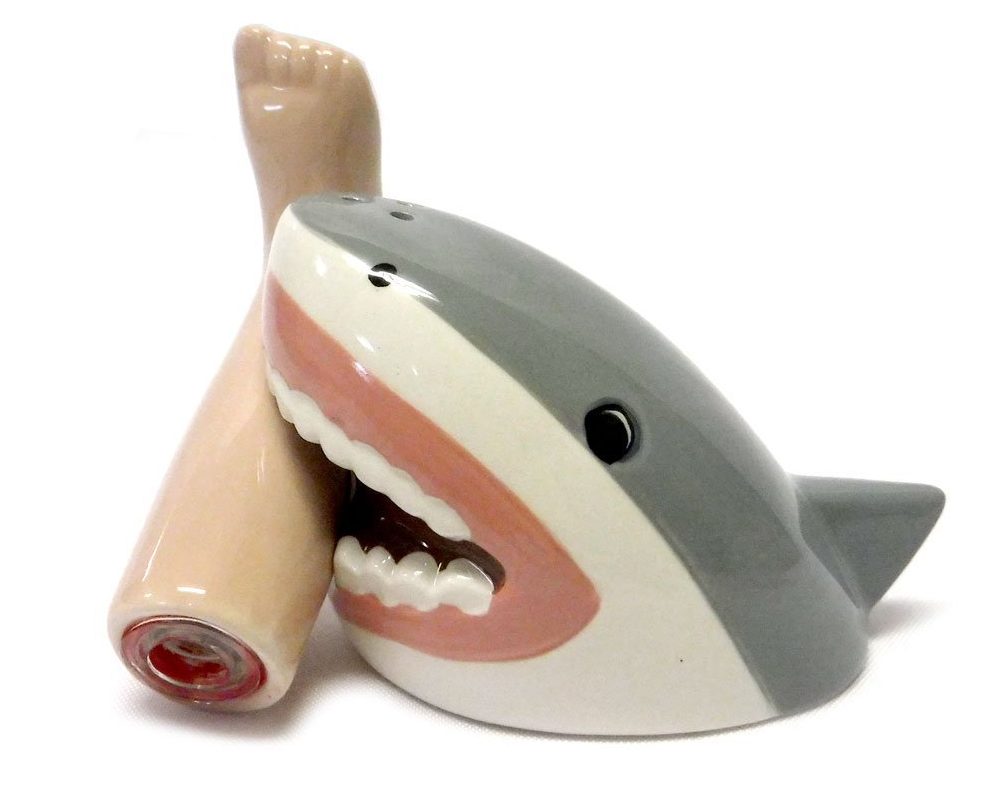 Shark Attack S+P Shakers | Get them here
Don't be afraid to add a little spice in the kitchen. Though you might want to go easy on the pepper, he looks kind of hangry. Spice up your kitchen decor with these silly salt + pepper shakers.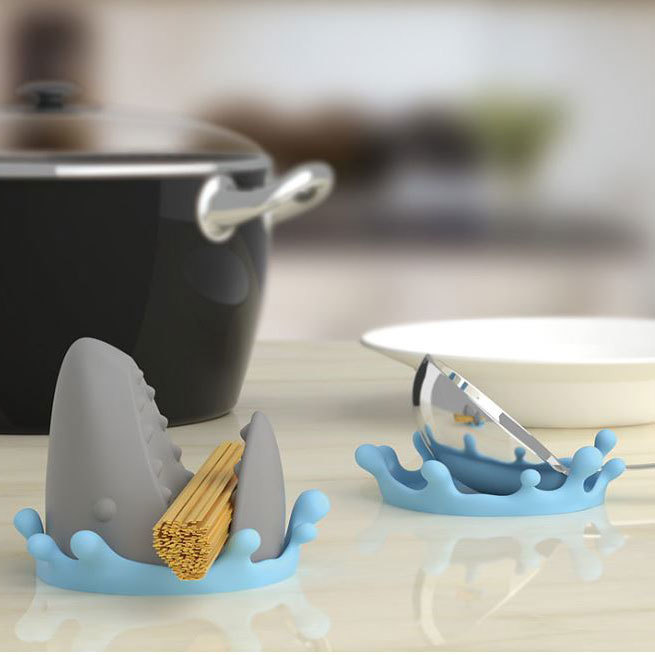 Sharkoodle 3-in-1 Kitchen Tool | Buy Now
It's a pot holder, a spaghetti measuring tool, and a spoon rest! But most importantly… it's a SHARK!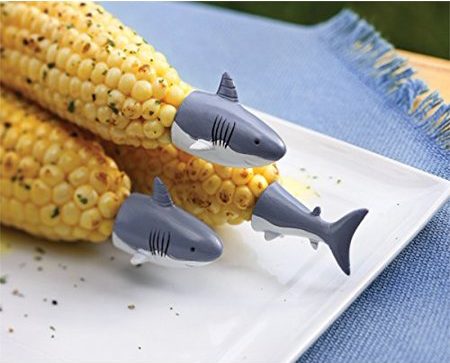 Shark Corn Holders | Buy Now
Channel your inner shark as you chow down on that corn cob, but keep your fingers tidy with these adorable shark themed corn holders!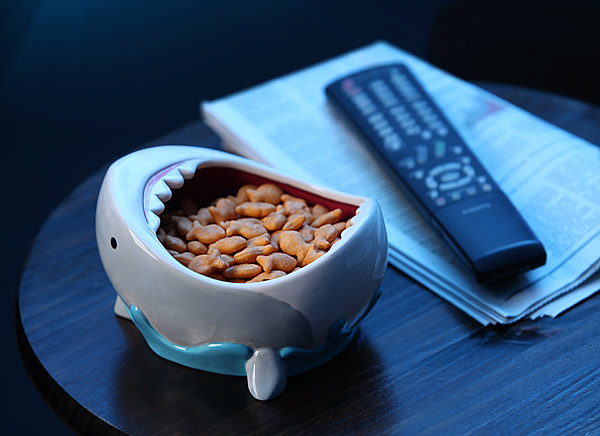 Shark Serving Bowl | Shop it
Pour yourself a bowl of popcorn and settle in to watch your favorite shark week show. Don't worry, this fierce shark serving bowl will keep your snacks safe from spills and selachophobics.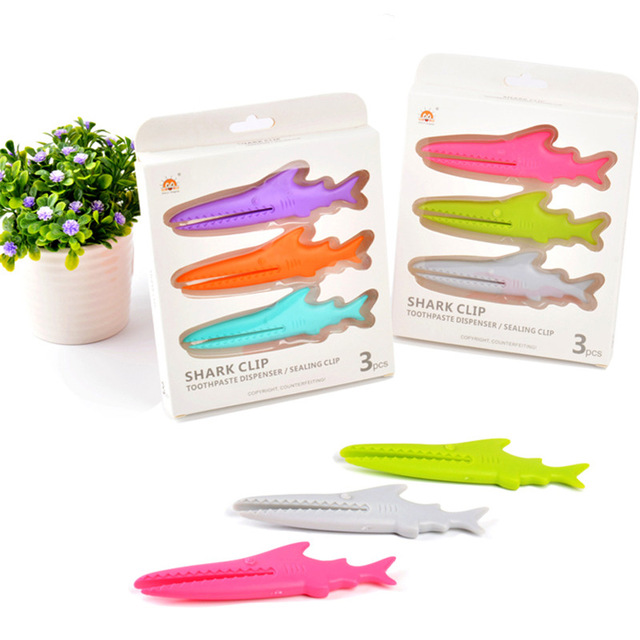 Sharky Chip Clips | Get them here
No one likes stale chips with their guac, so let these colorful little creatures keep your snacks fresh AF.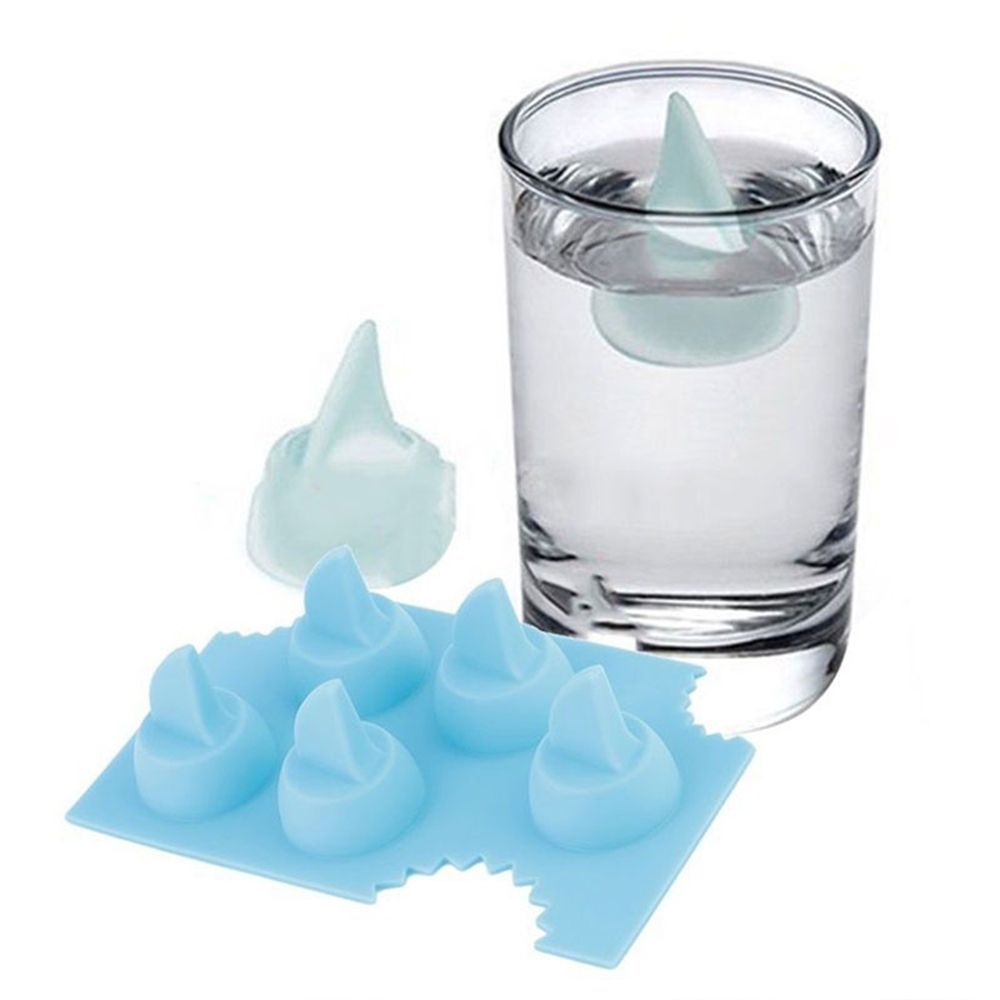 Shark Fin Ice Molds | Buy now
Be as cool as a mako in the deep blue sea with your own shark fin ice cubes. Drink up!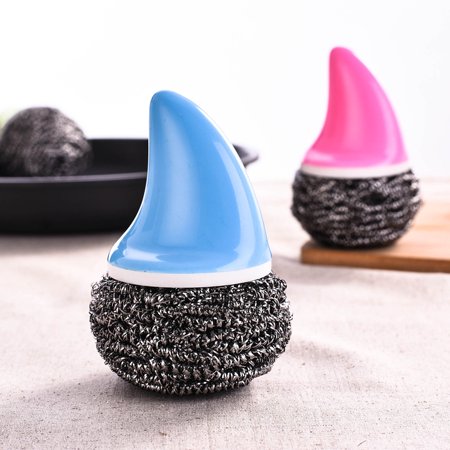 Shark Fin Scrubbers | Shop now
When your sink looks like a bucket of chum after dinner, make cleanup in the kitchen fun with these shark fin scrubbers! As tough on gunk as a shark is on a rubber seal decoy.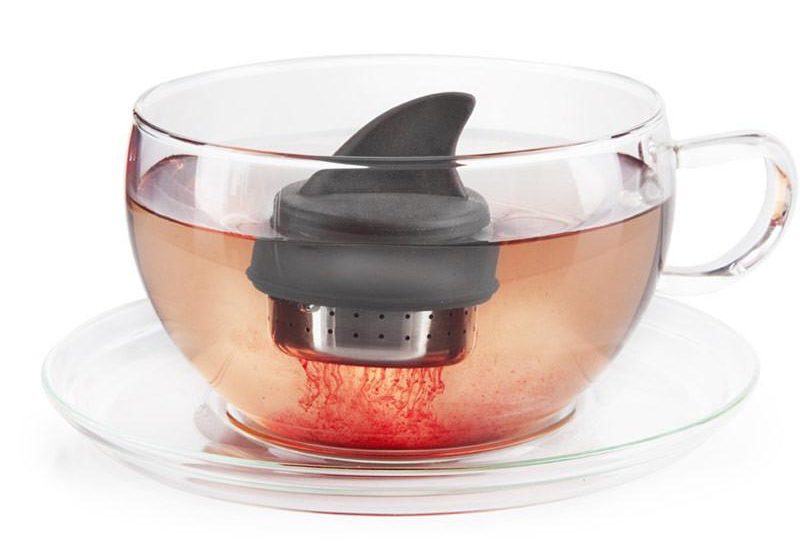 Sharky Floating Tea Infuser | Shop now
It's time to wind down with a cup of tea. Shark infest your steeped water with this sharky floating tea infuser. I bet you can't help but hum the JAWS theme song while it's steeping.
Shark Hug Mug | Get it here
Because sometimes you just need a hug…even if you are a shark. <3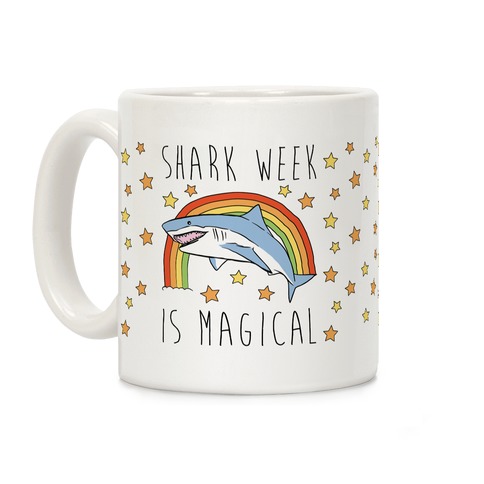 Shark Week is Magical | Buy it now
And a bonus mug because TRUTH. Shark ? week ? IS ? magical ?.
Thanks for hanging out with me and be sure to check out more of our Shark Week inspired treats and more here ? #SHARKWEEK