Summer = Cherries. ??? In fact, if any fruit was the epitome of an American summer, it's the cherry! Cherry pies, cherry popsicles, cherry tarts, cherry trifles, cherry sundaes with a cherry on top! There are so many ways to be cherry!
You are going to love this cherry sauce because it has a dark, rich flavor – think black cherry! It has a little tartness, not overly sweet, with a hint of spice from the rum (if you used spiced rum, which I did, and highly recommend).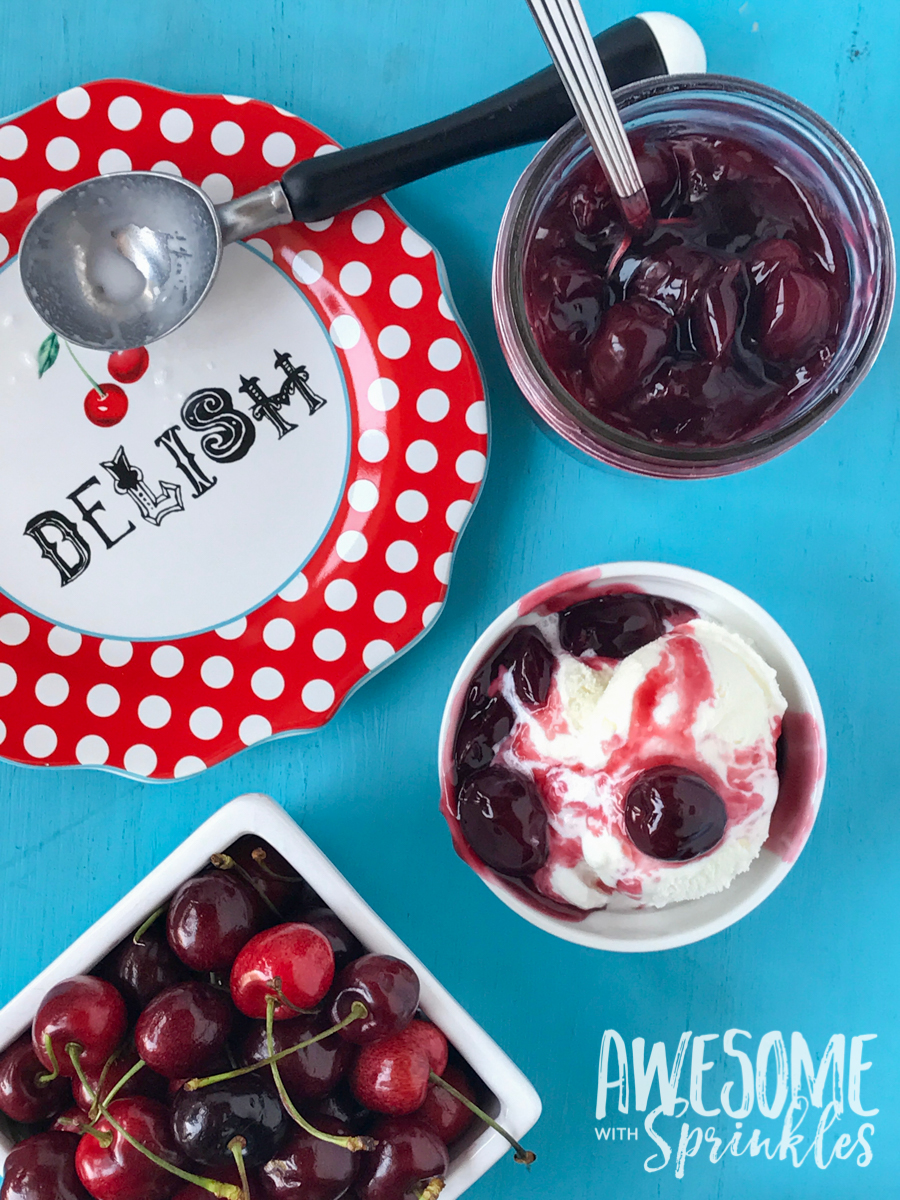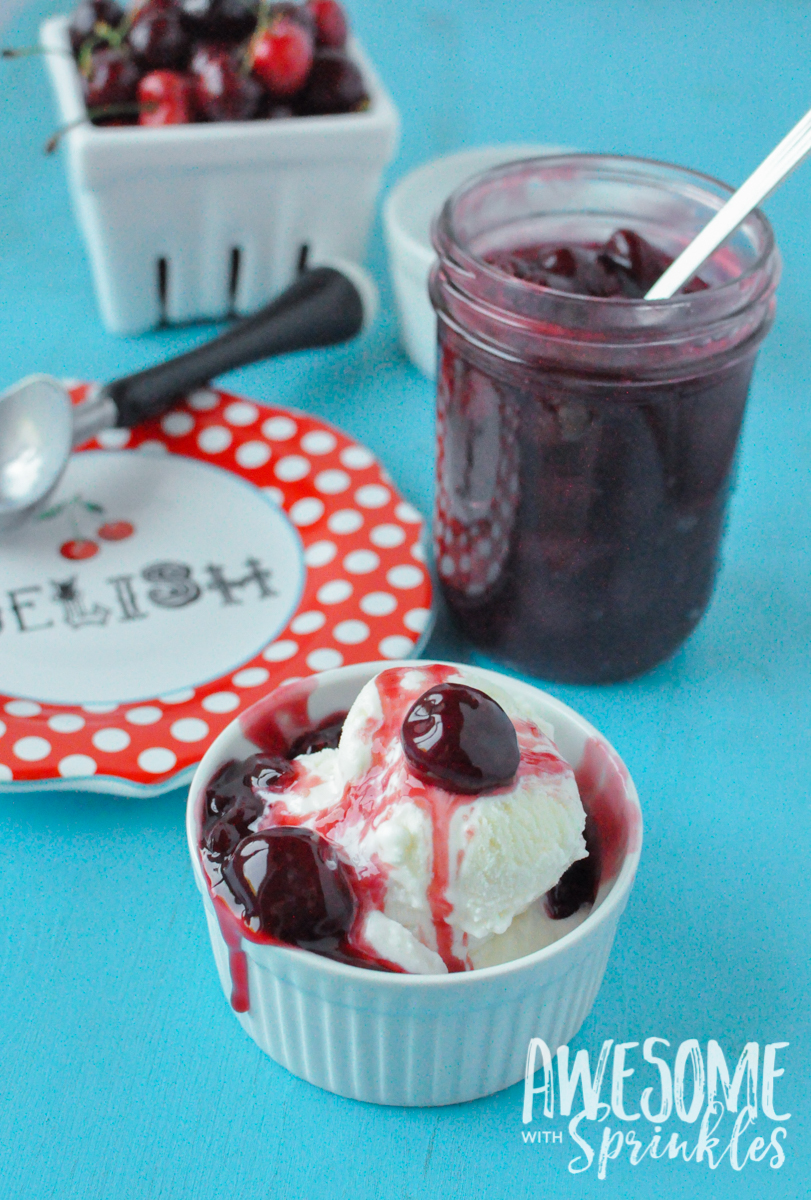 Let's get down to it!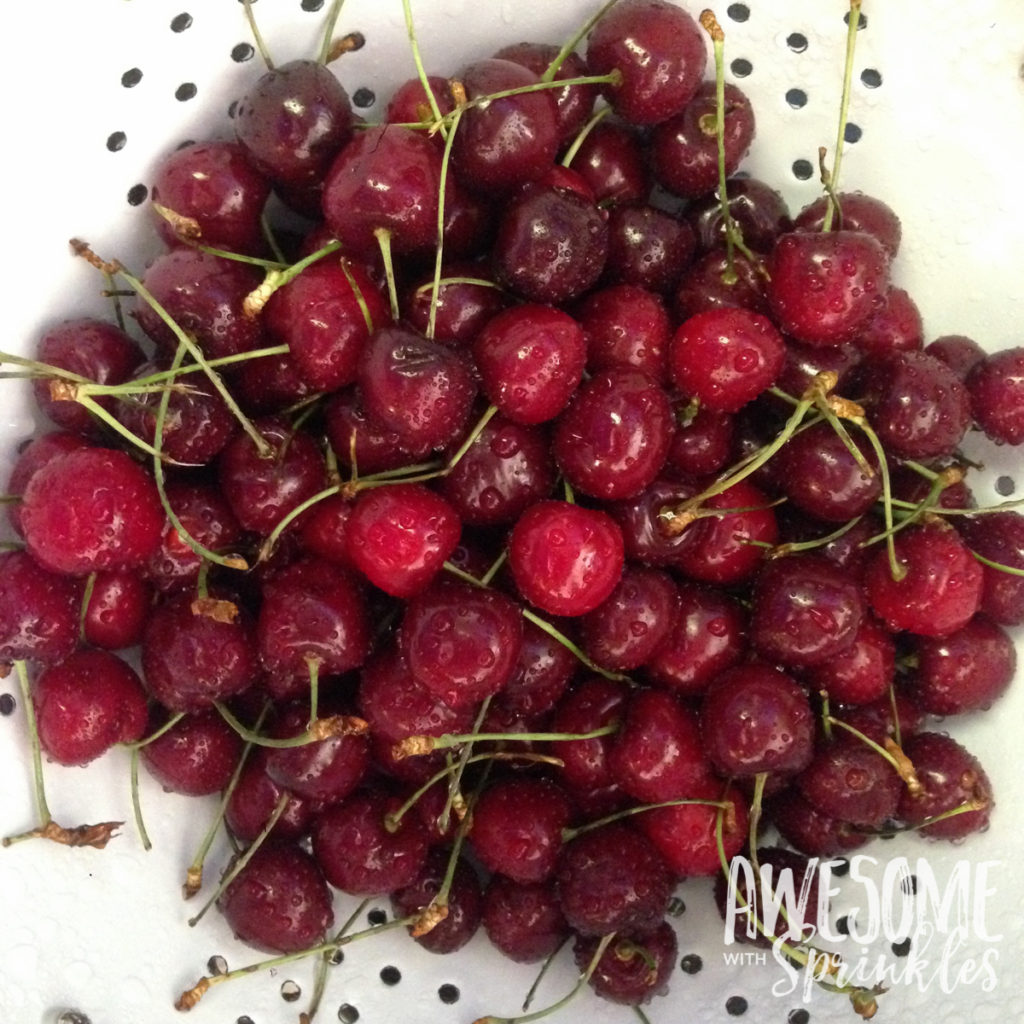 We start, with fresh cherries. These beautiful Washington cherries are dark and sweet and are perfect for eating raw… and making this cherry sauce of course! 😀 Rinse, pluck the stems off, and pit.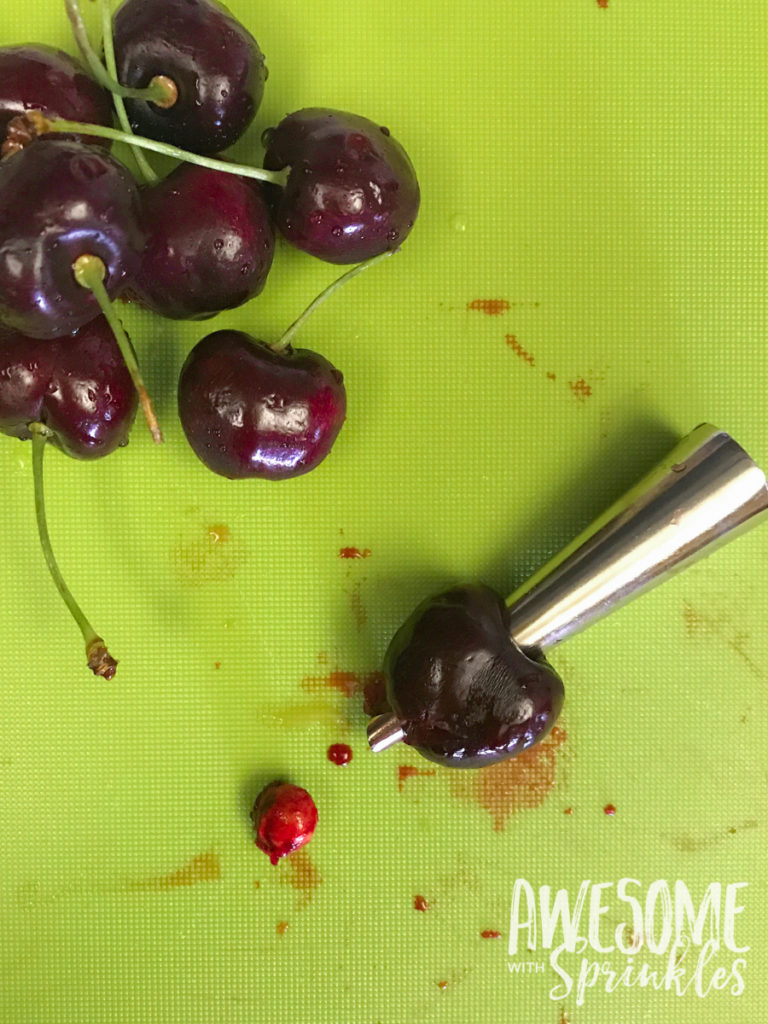 Pitting cherries can be a time consuming P.I.T.A., but I've learned a few tricks to utilize household items because I do not have a cherry pitter. I am not pitting cherries in great quantities and much like Alton Brown, I too loathe "unitaskers", so I just use a pastry injector tip and it works like a charm! (This image feels a wee bit graphic… sorry cherry. I promise this is a *mostly* PG blog!)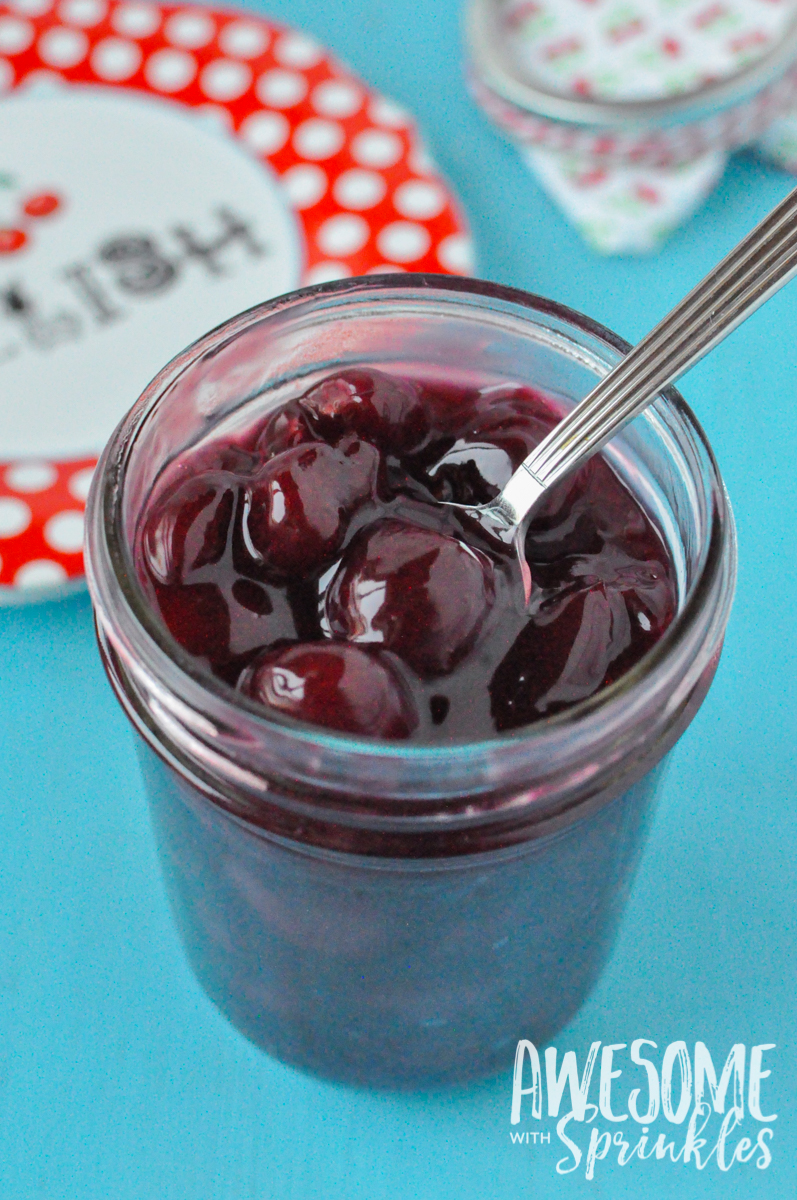 This cherry sauce is thick and syrupy in texture and is perfect on top of ice cream, cheesecake, chocolate cake (like black forest – yum!), pancakes, pork chops – EVERYTHING!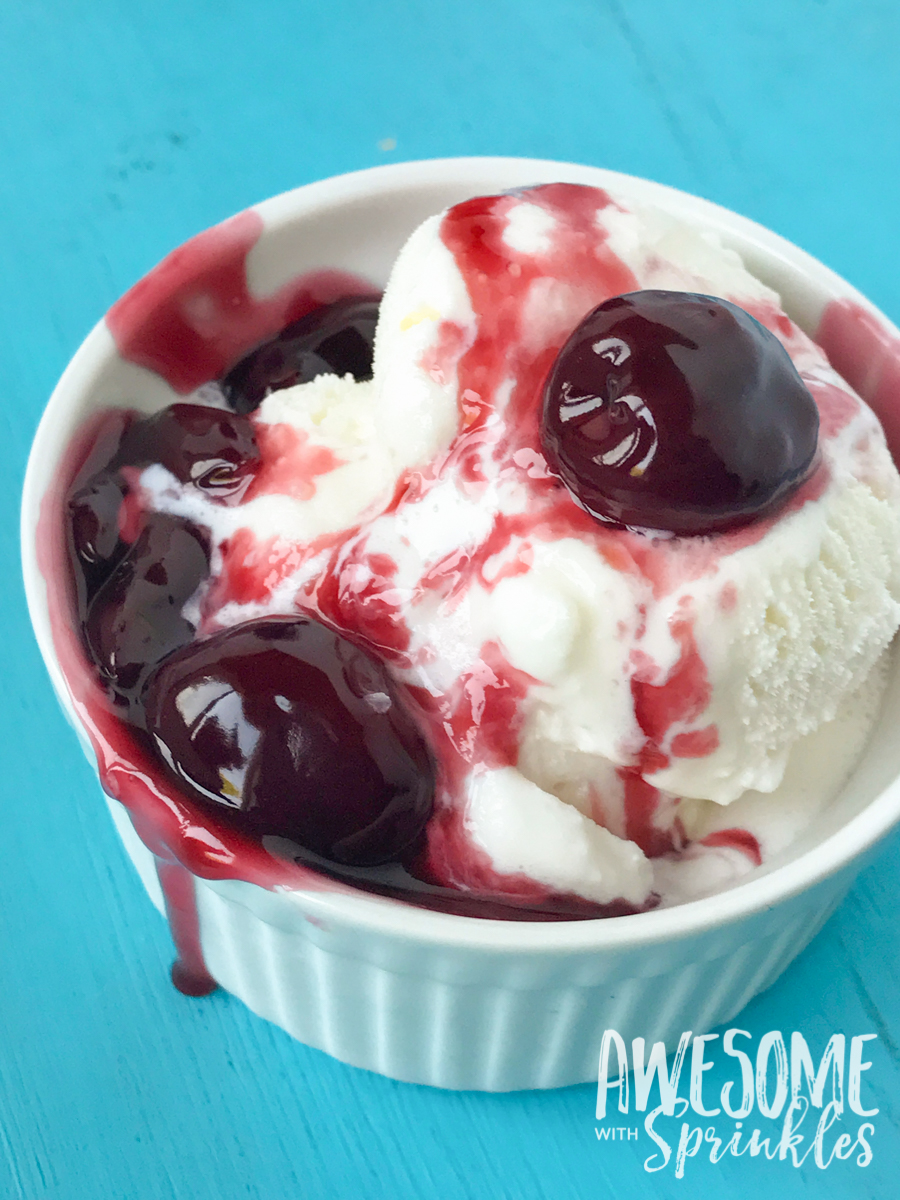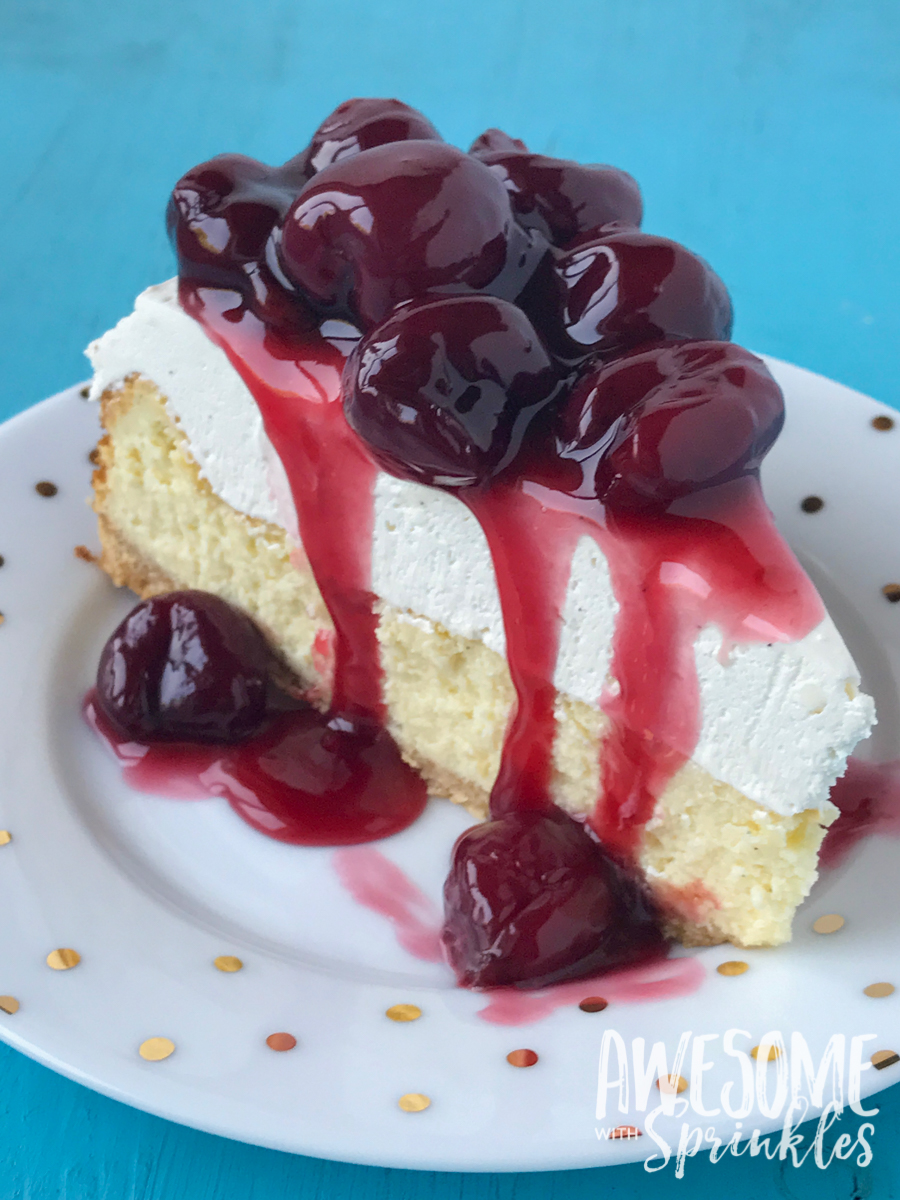 Mmmmm-mmm! Just look at those sexy cherries atop my favorite, beautiful vanilla bean cheesecake. This cherry sauce will take any cheesecake from basic to baddie!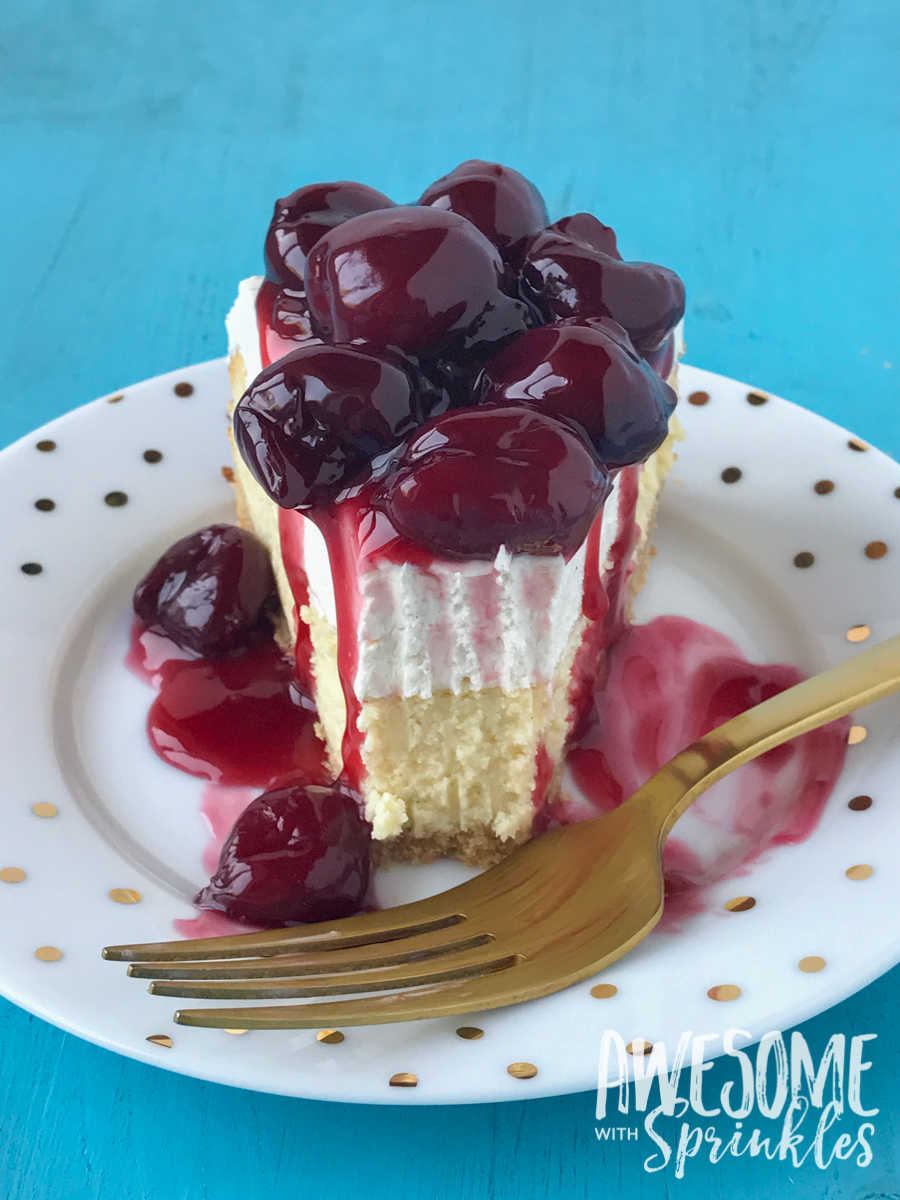 Oh-la-la.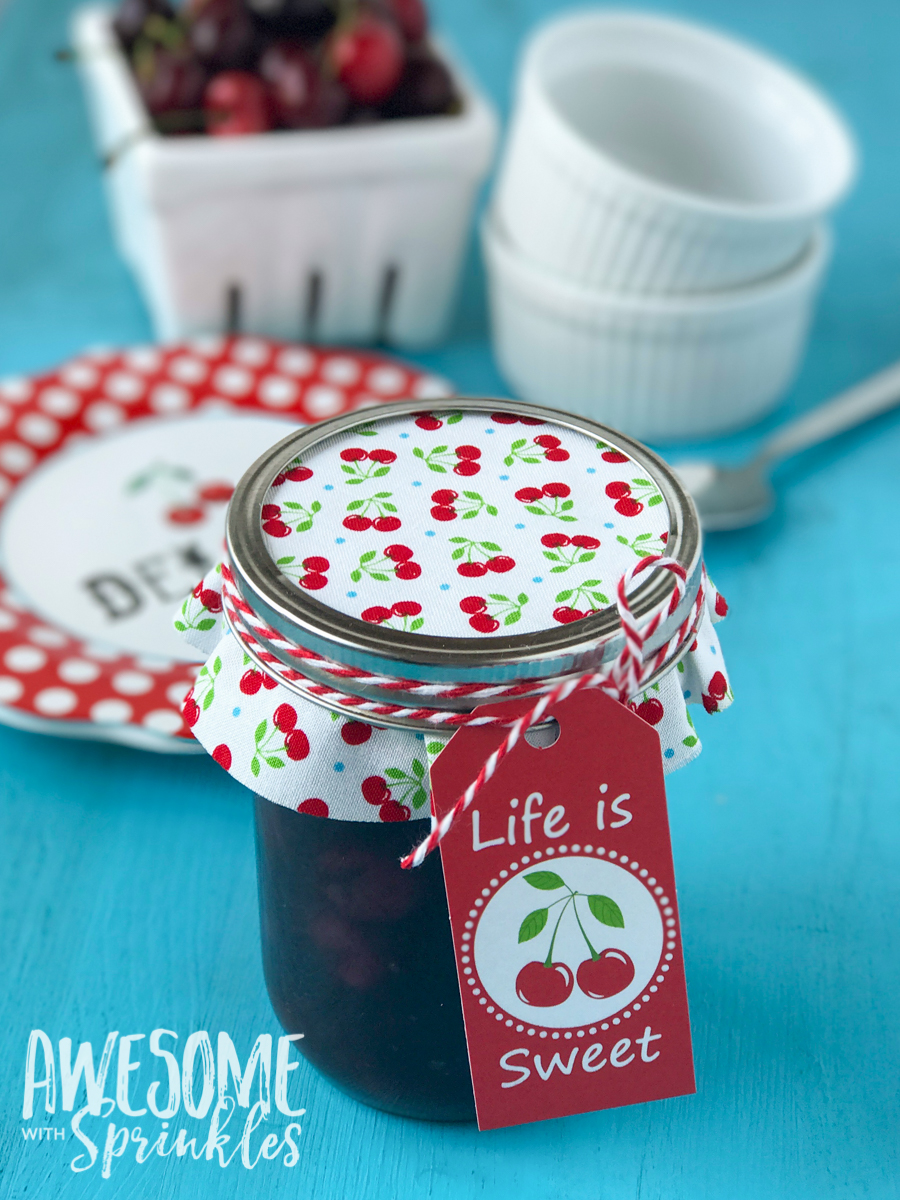 You can also package the sauce in cute little jars to give as gifts (or store for later use). Add a few charming accents like a fabric circle, colored string and a tag, and you've got yourself a perfect hostess gift to bring to your next summer picnic or BBQ!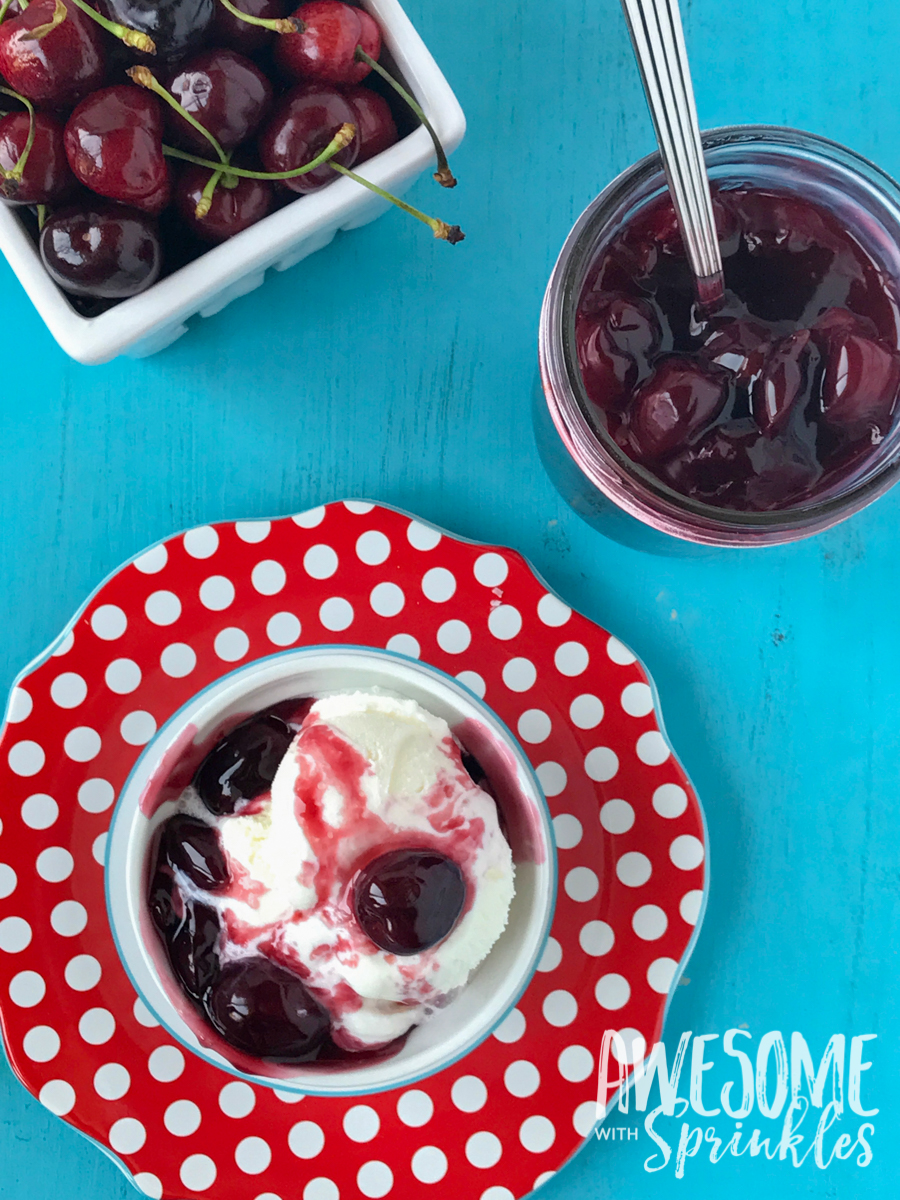 Uhm, did I mention that cherries are a superfruit packed with feel-good vitamins (A, C, and E), potassium, magnesium, folate, iron, and melatonin – an antioxidant to help regulate your heart? Yeah. Cherries are pretty awesome.
They're also an aphrodisiac. It's no surprise that cherries are a culinary sex symbol. Now, don't tell me you haven't tried tying cherry stems with your tongue, you saucy minx. 😉 Slow down, it's getting too steamy up in here. Oh wait, that's just the kettle. Tea is ready. Cherry-O! ?
Pin for later: