UPDATED: Originally posted on July 1, 2014.
Happy (almost) Fourth of July, Friends! 🇺🇸
We love this holiday and all of it's glitter in the sky glory! But what do we love more than fireworks, backyard bbqs and pool parties? Treats! That's right, we love ourselves some crispy rice treats!
We've taken our favorite recipe and added a fun, colorful twist! Crispy rice treats are super easy to make to begin with and with just a few extra steps you can take them to the next level! These adorably festive little treats will be the stars of your next patriotic picnic!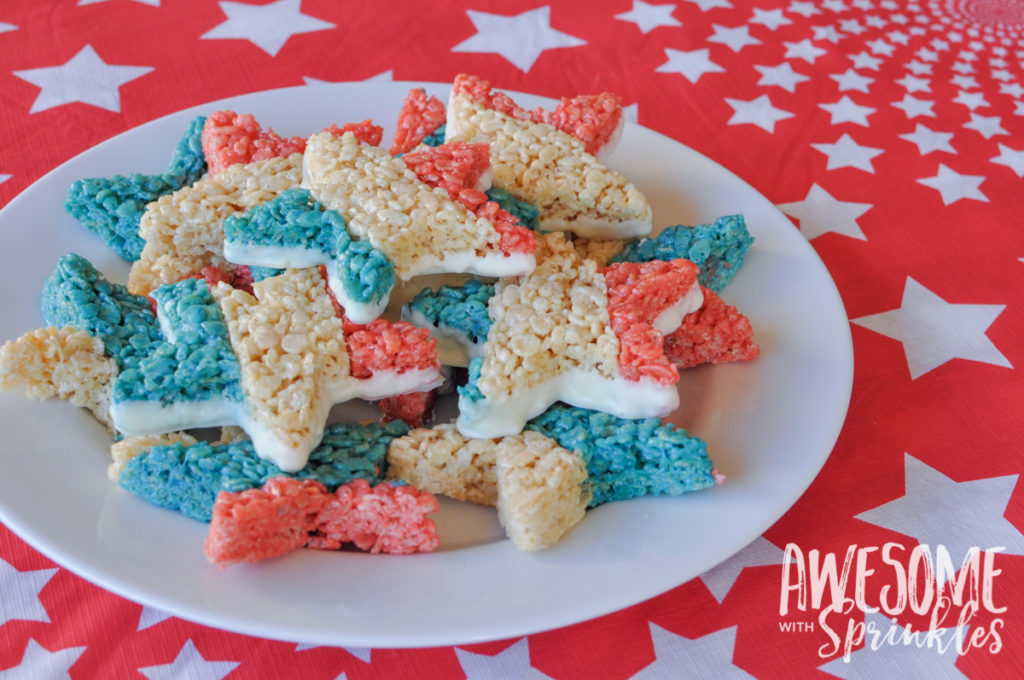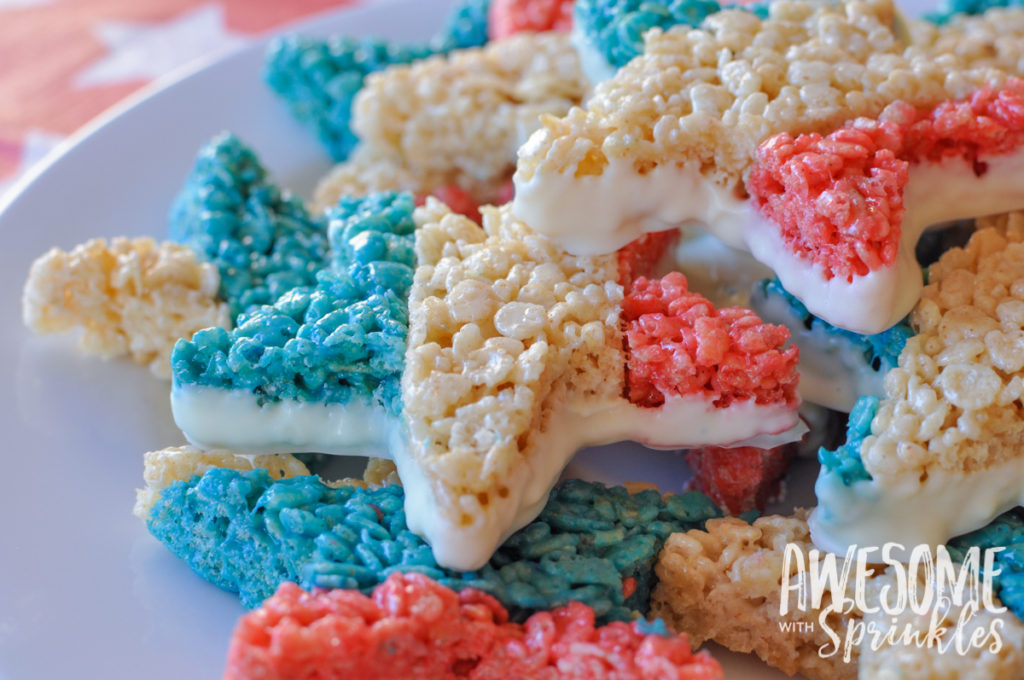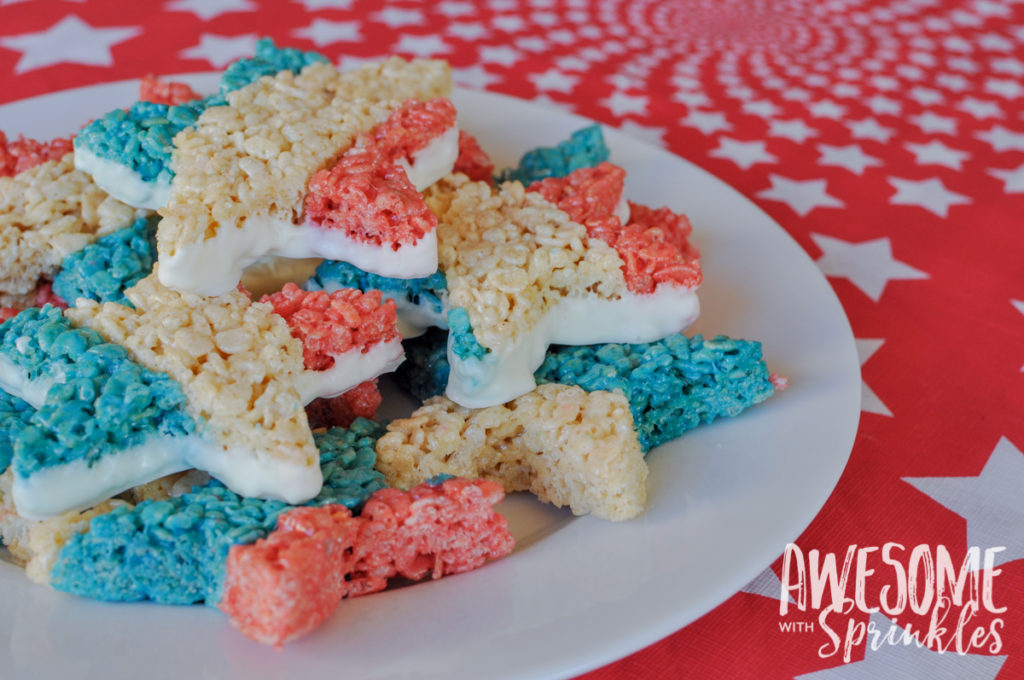 How to make 3 color star crispies
These tricolor star crispies are really easy to make. You do need to work quickly so that they marshmallows remain pliable enough to work with, but since you are basically making 3 mini batches, it goes pretty quickly.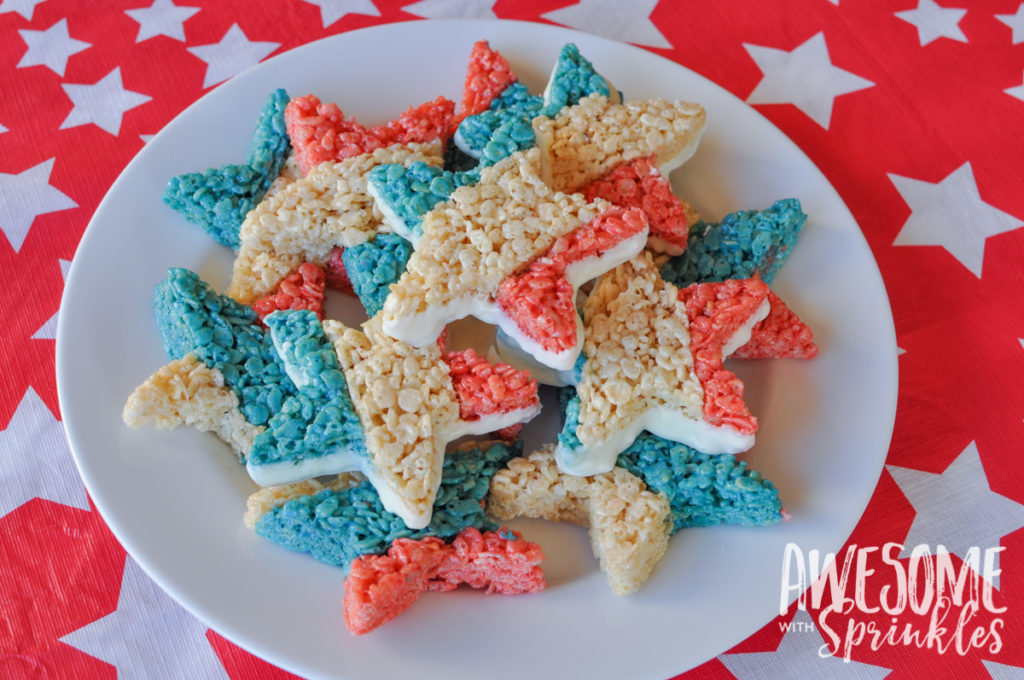 Make the layers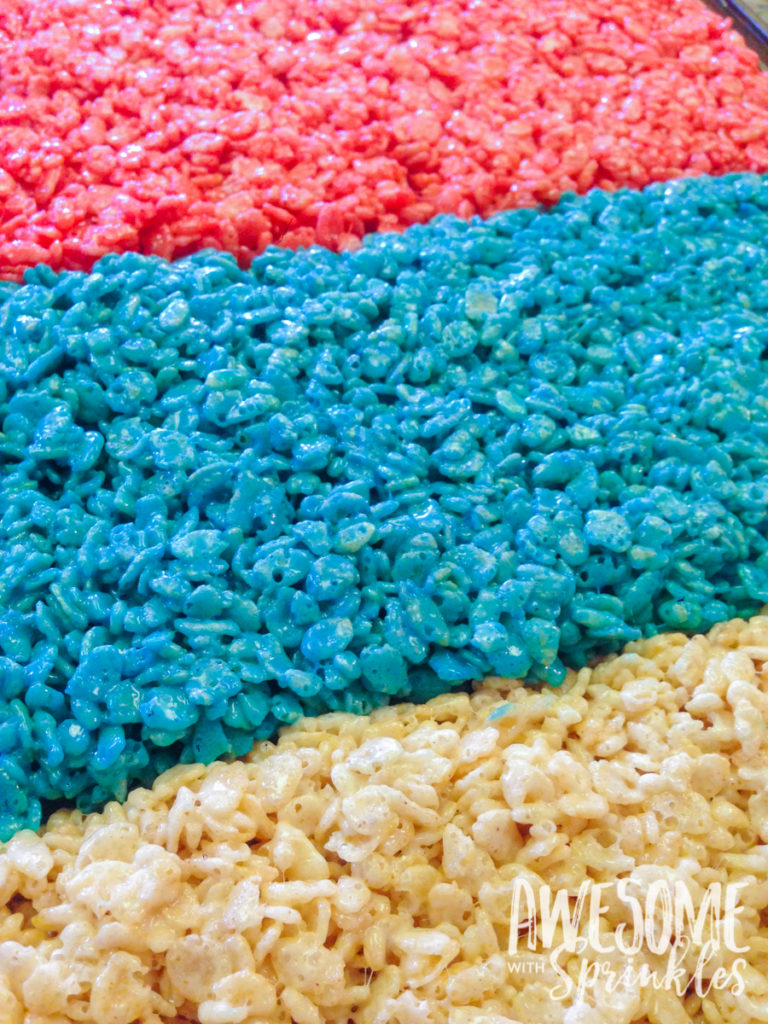 Start by making each colored batch of crispies and smooshing them together in a pan. You want these layers to be nice and thick!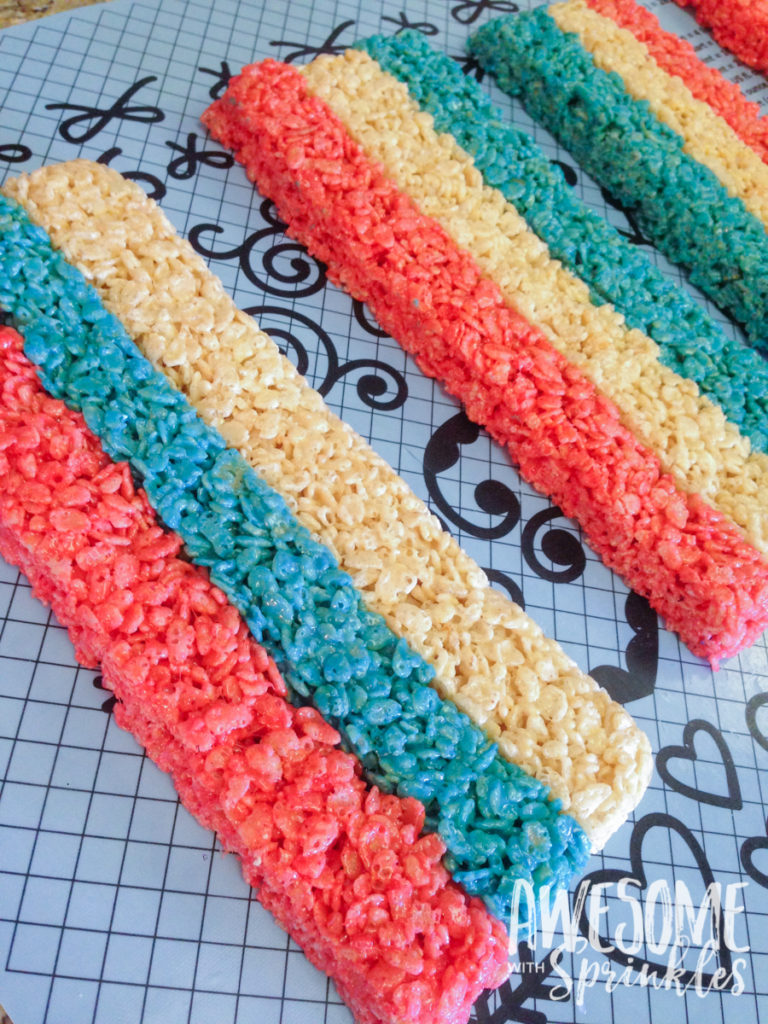 Cut each layer into about 1 1/2 inch strips. You may need to adjust the size depending on how large a cookie cutter you are using. Just measure the width of your cookie cutter at the widest point and divide by 3. We were using a 4 1/2 in cookie cutter so 1 1/2 was perfect. Arrange them into your desired pattern and smoosh together.
Cut. It. Out!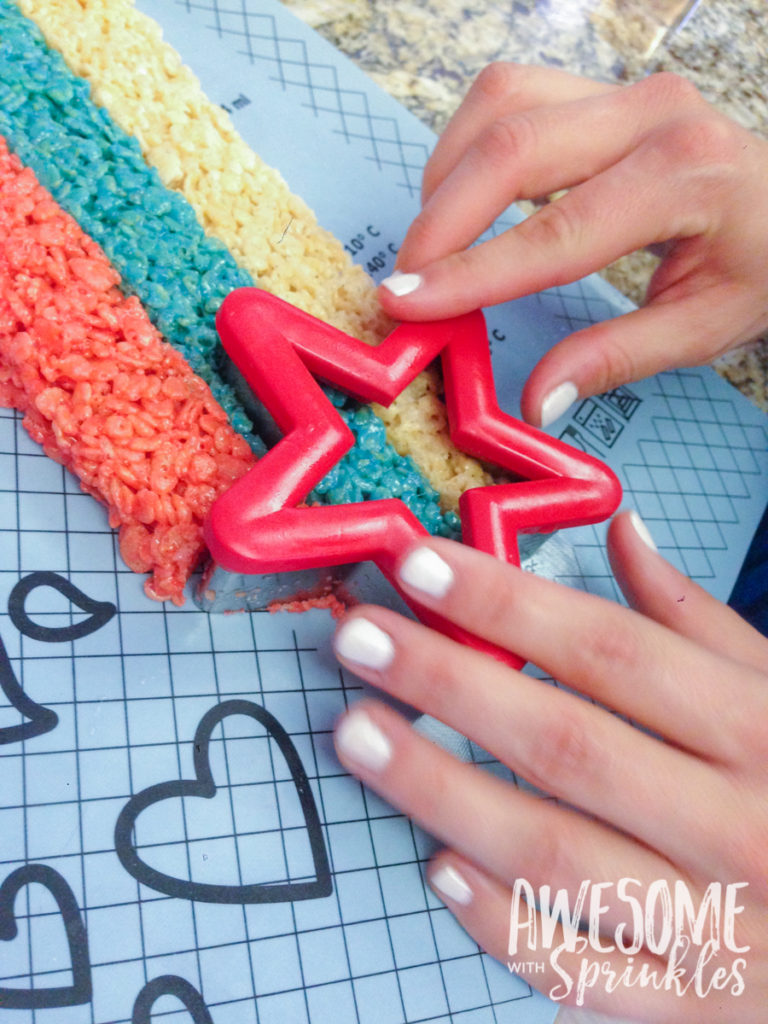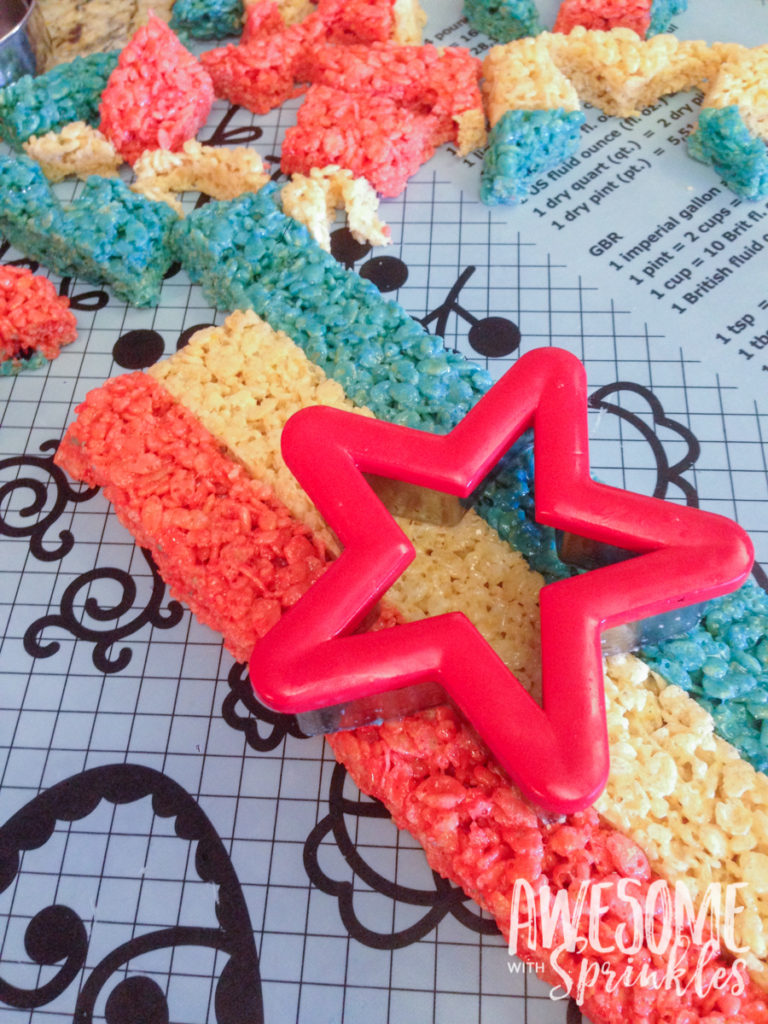 Just like anytime you are making cutout shapes there is some excess. Since we can't really re-roll these out like you could with normal cookies, we smooshed all of the leftover pieces back together and rolled them into little balls. They sort of looked like tie-dye balls! Or you could just eat them as you make the cutouts. I like to call this "baker's tax". 😉
Dip in Chocolate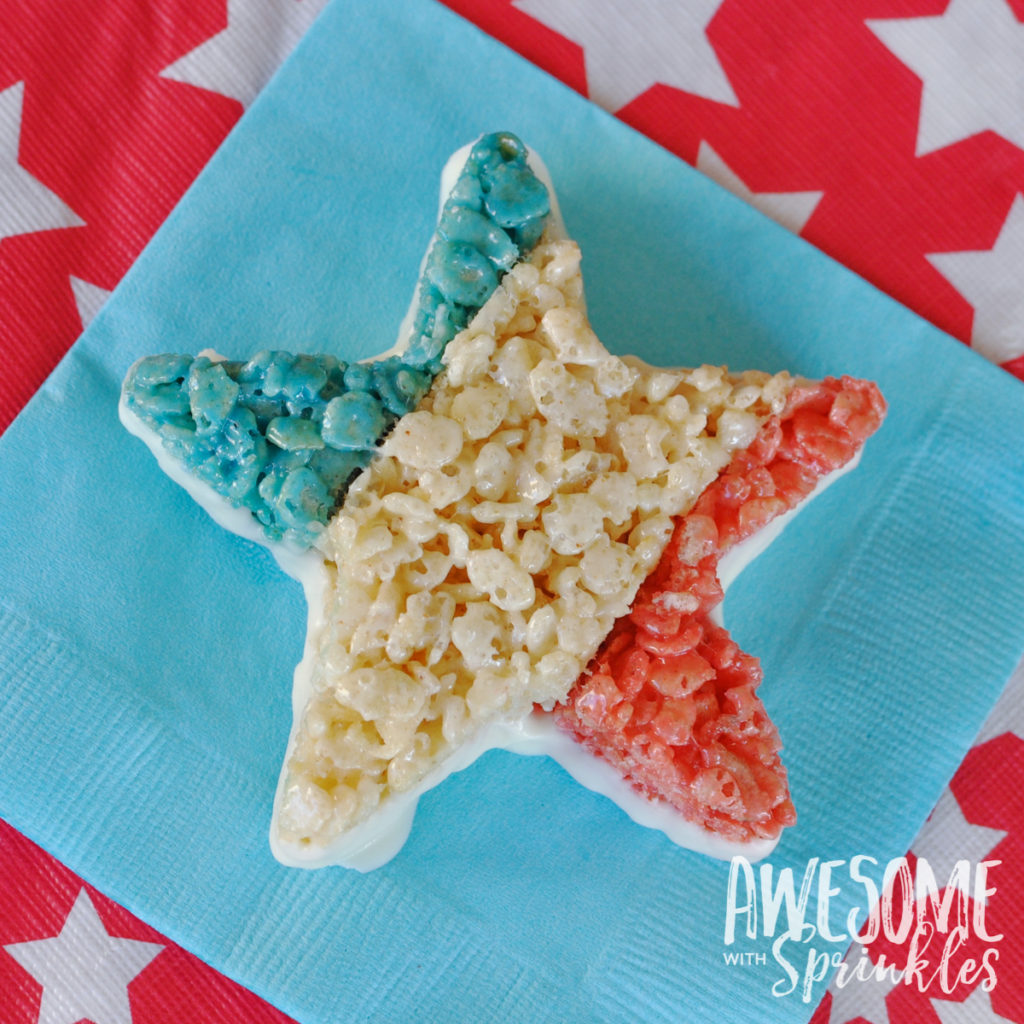 Dip the bottoms of the stars in white chocolate and ta-dah! A perfectly pretty – and more importantly, yummy – little star! ⭐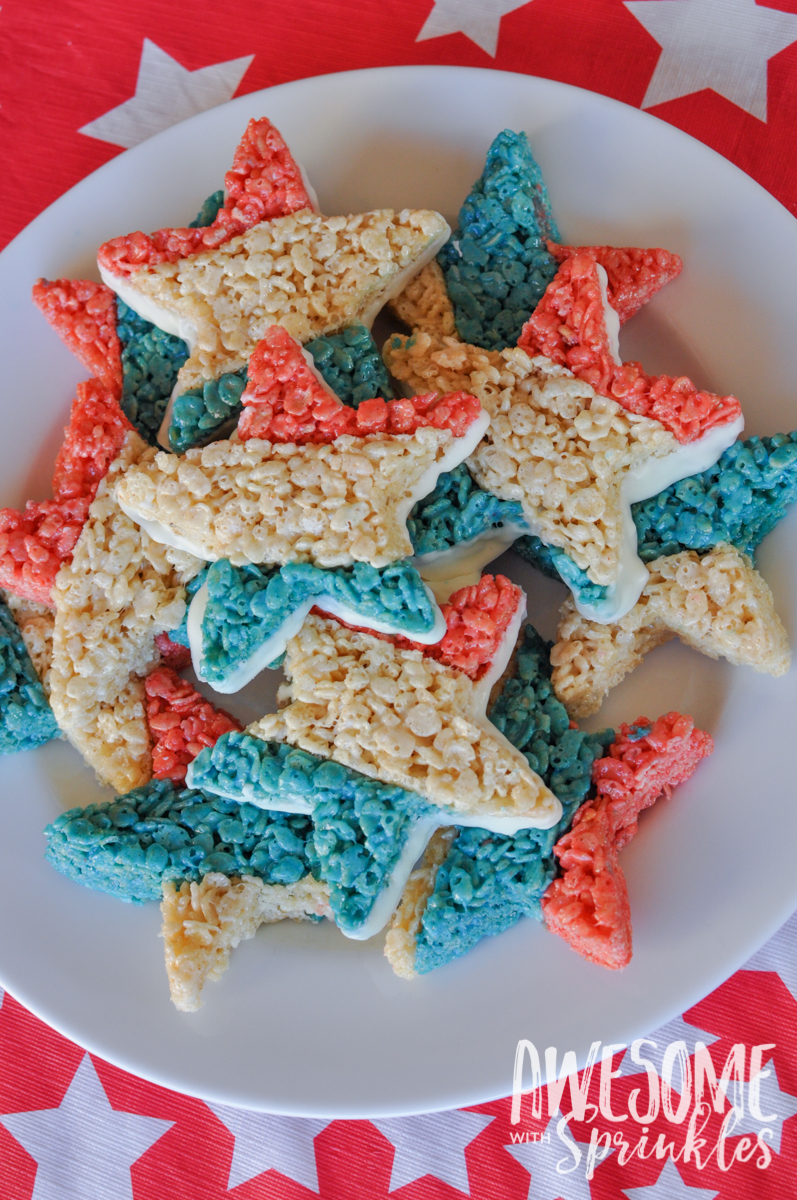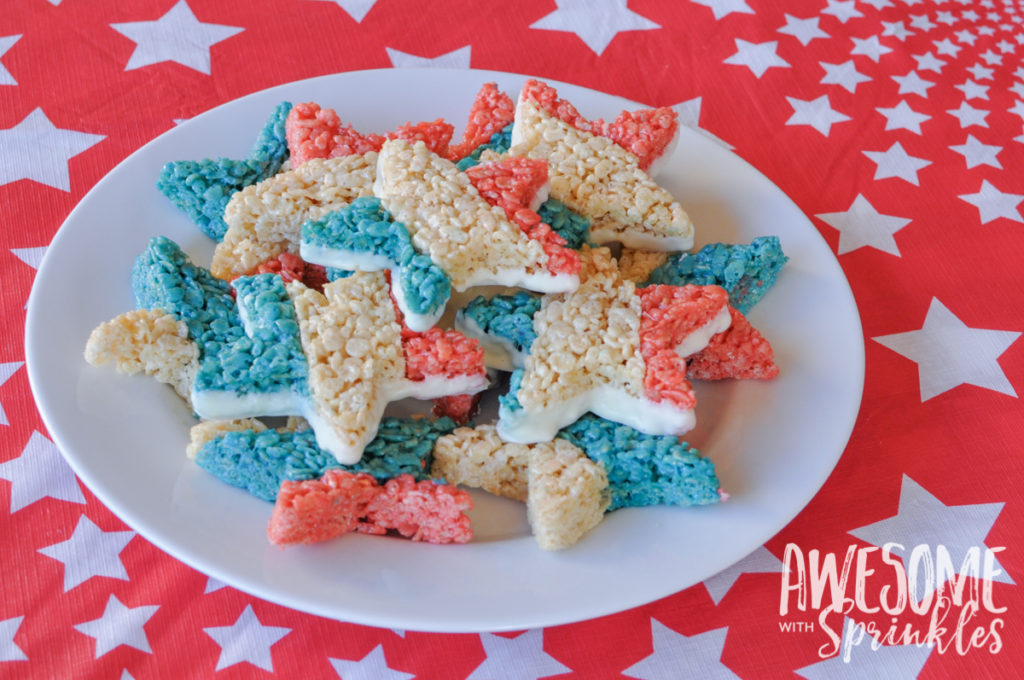 Make up a batch for your next Memorial Day picnic, Fourth of July BBQ, or other patriotic party! You can also try this same technique with different colors and shapes! Have fun and let us know what you make! 🇺🇸🇺🇸🇺🇸
Pin for Later: