Step back Starbucks, there is a new PSL in town…and it's this tasty Pumpkin Spice LOAF.  This loaf is one of my favorite fall recipes. Who am I kidding, it's one of my favorite recipes ever! There is a reason I buy my Libby's pumpkin at Costco. Gotta stock up, baby. I make this loaf all year round.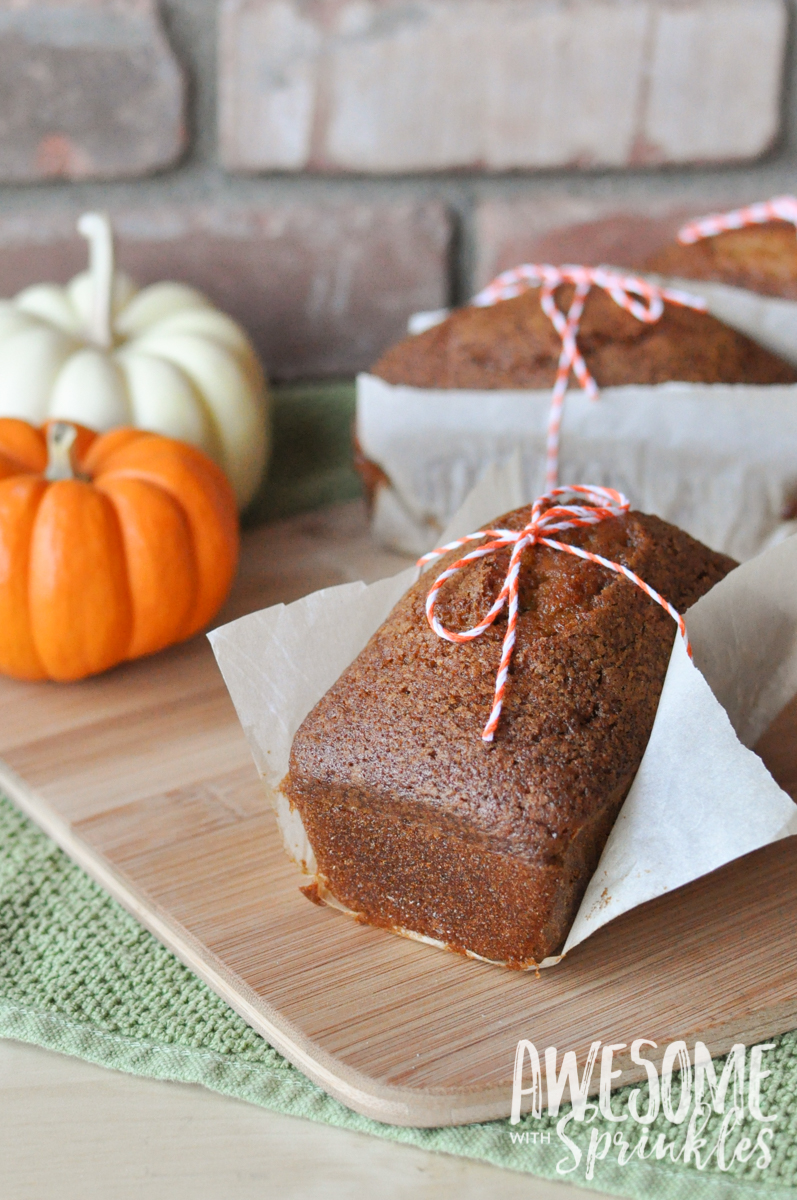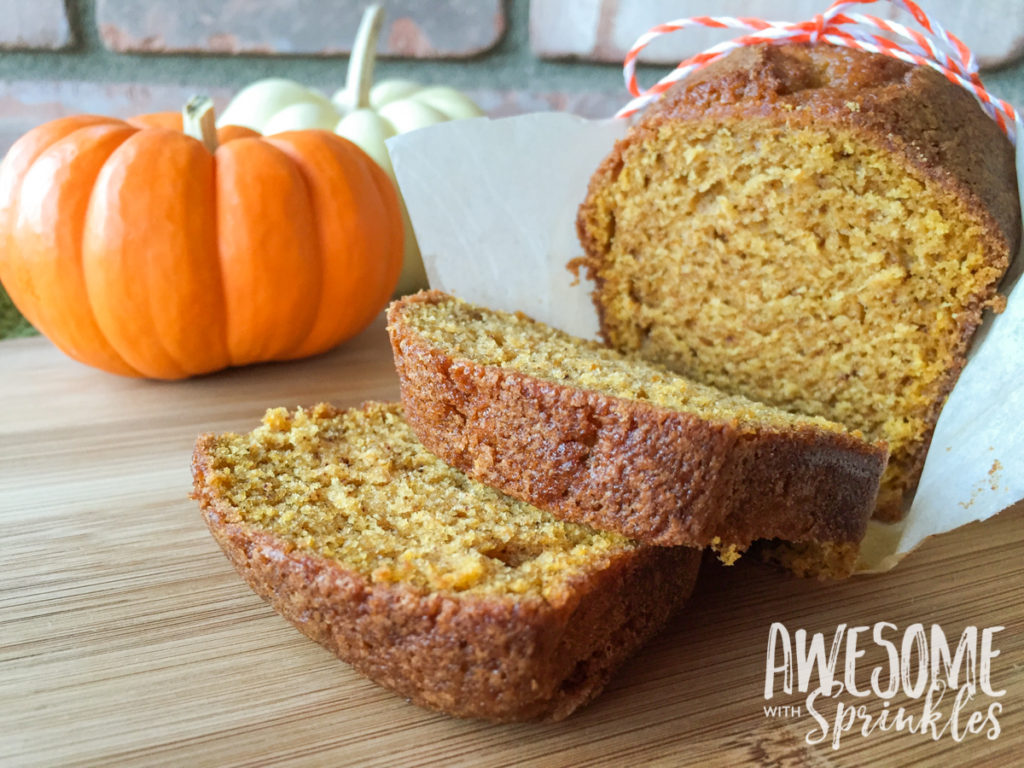 It tastes like the pumpkin loaf from Starbucks (only better of course!).  Soft and fluffy with a little bit of a cake like crust, plenty of cinnamon spice and a whole lot of everything nice! It's like a cuddly, warm fall hug in your mouth.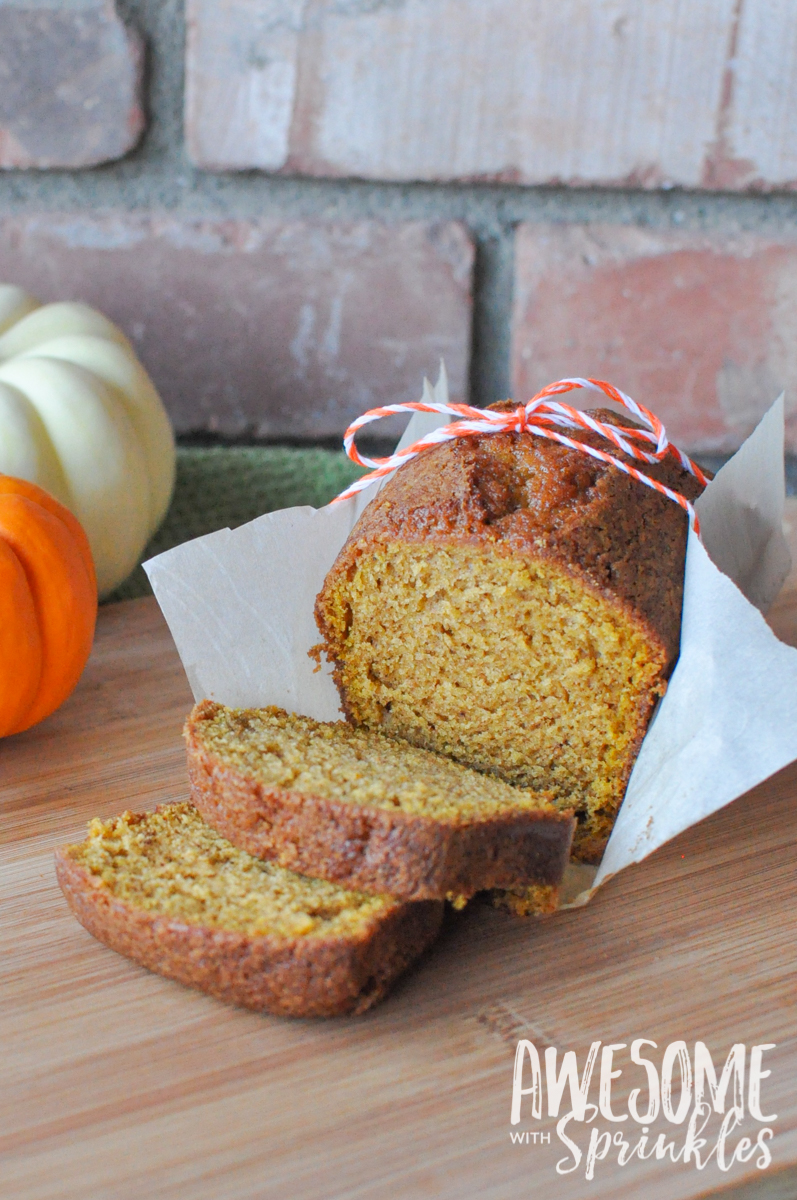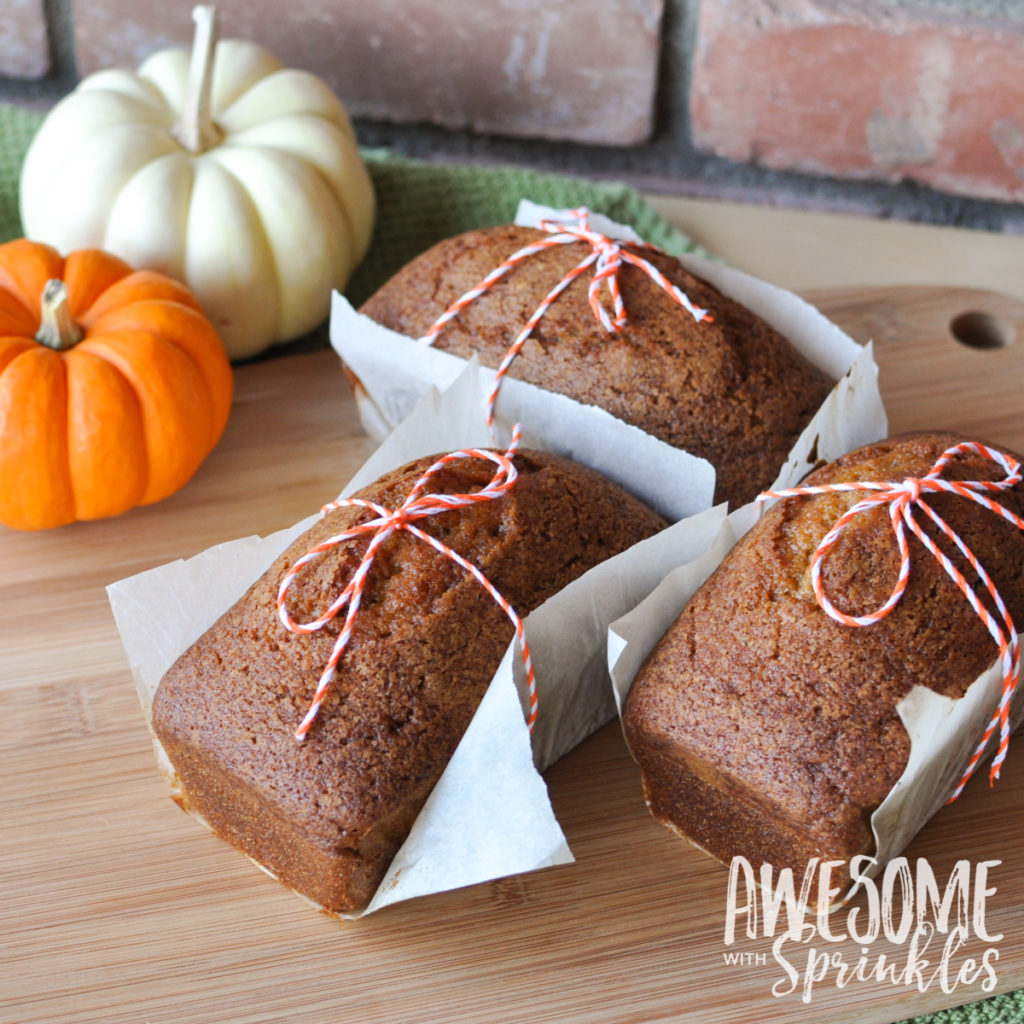 This recipe makes two full size loaves. So you can make yourself a loaf and bake up some of these adorable little mini loaves to share with your friends if you are feeling generous. (But I won't tell you want to hoard it all to yourself. I understand. It's THAT good.)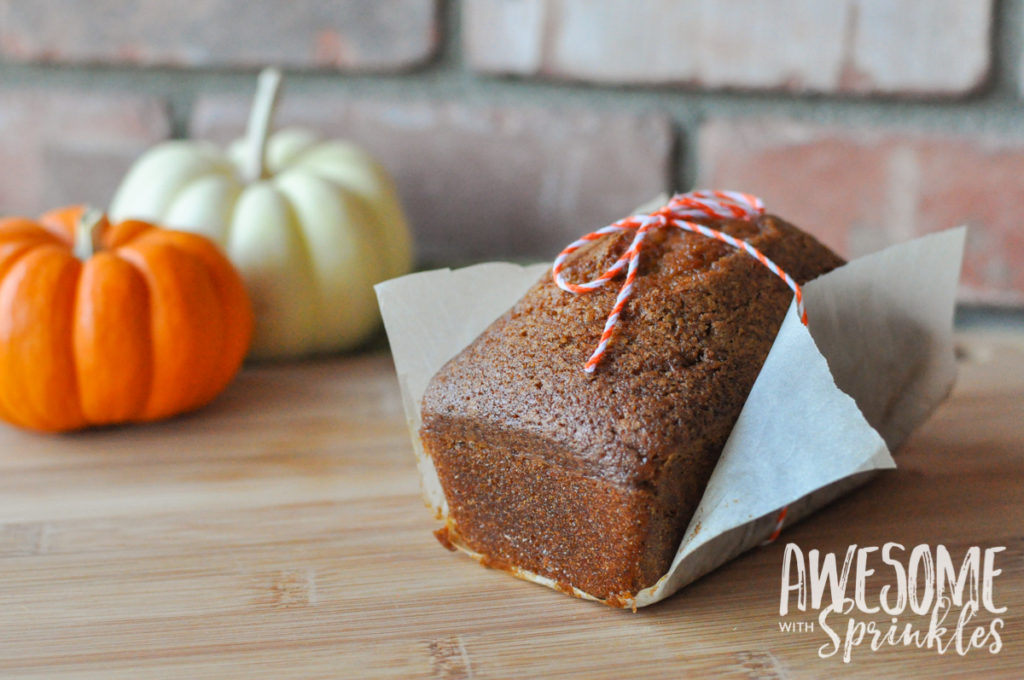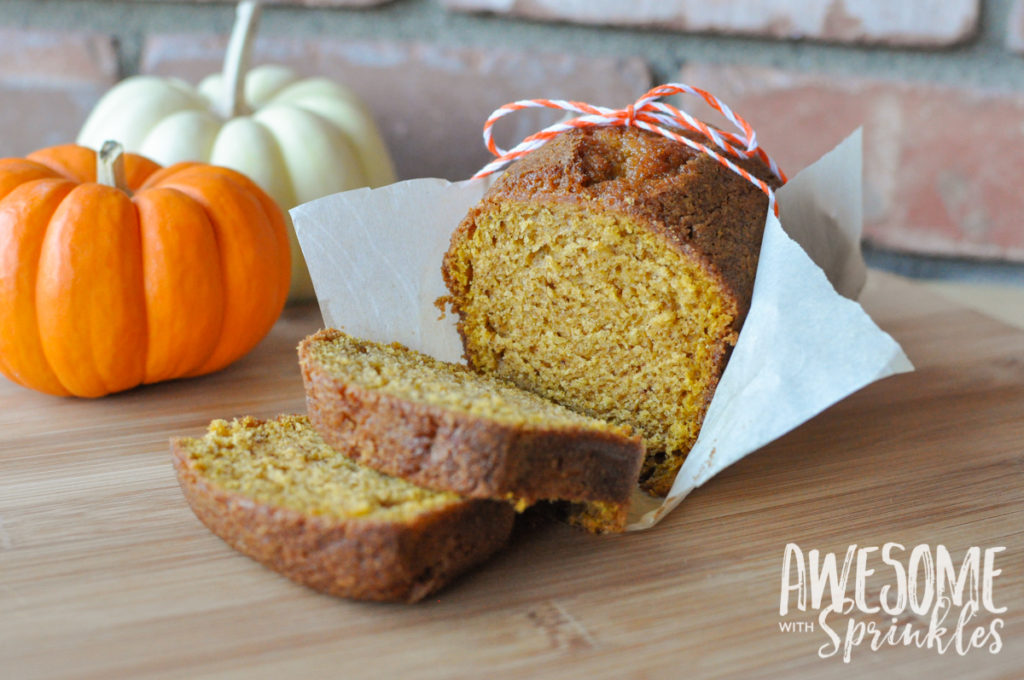 Pair this pumpkin spice loaf with a homemade pumpkin spice latte for a match made in pumpkin heaven! Best. Breakfast. Ever. Make your own Pumpkin Spice Latte Syrup (made with REAL pumpkin) and enjoy another Starbucks copy-cat treat at home. Or try this creamy coconut pumpkin spice creamer. All this pumpkiny breakfast goodness and you don't even need to get out of your jammies.  You're welcome.
Pin for Later: