POST UPDATED: Originally posted on Sep 27, 2011.
Fall is my favorite season. <3 Fall brings about warm, spicy scents, cool, crisp air, beautiful, earthy colors and best of all, Fall means the return of one of favorite flavors…PUMPKIN! With Fall comes the urge to pumpkinify everything from beer to body lotion.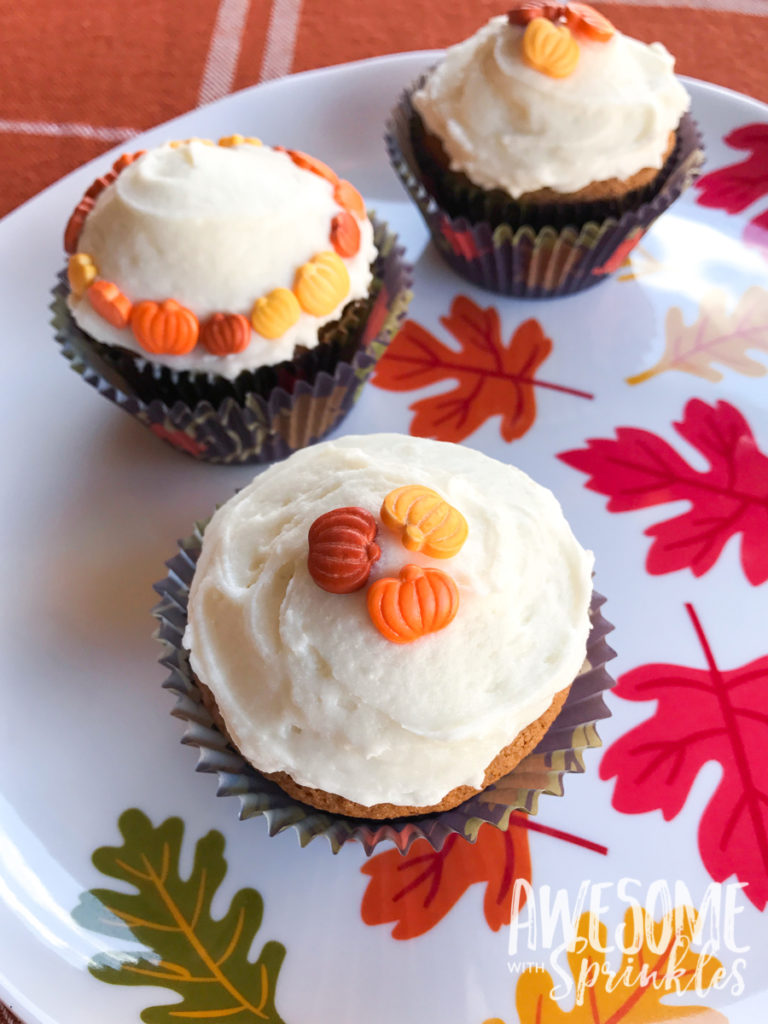 That's right. I am THAT girl. If it comes in pumpkin flavor or scent, chances are I have tried it. But you know what, I have loved pumpkin before it was the basic B flavor of choice, so I come by it honestly.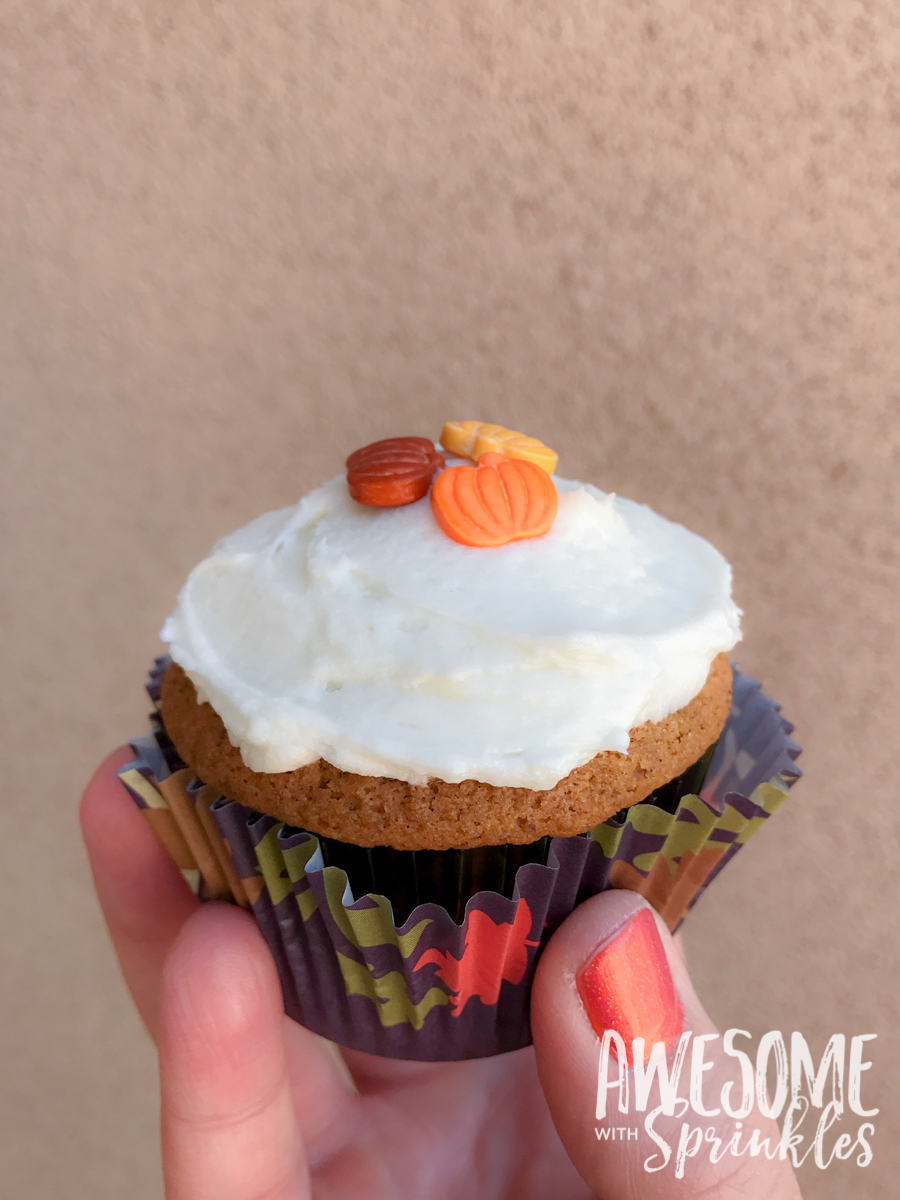 These pumpkin spice cupcakes are my favorite cupcakes, pretty much ever. Full of spice flavor and topped with cinnamon cream cheese frosting they are incredibly moist and fluffy.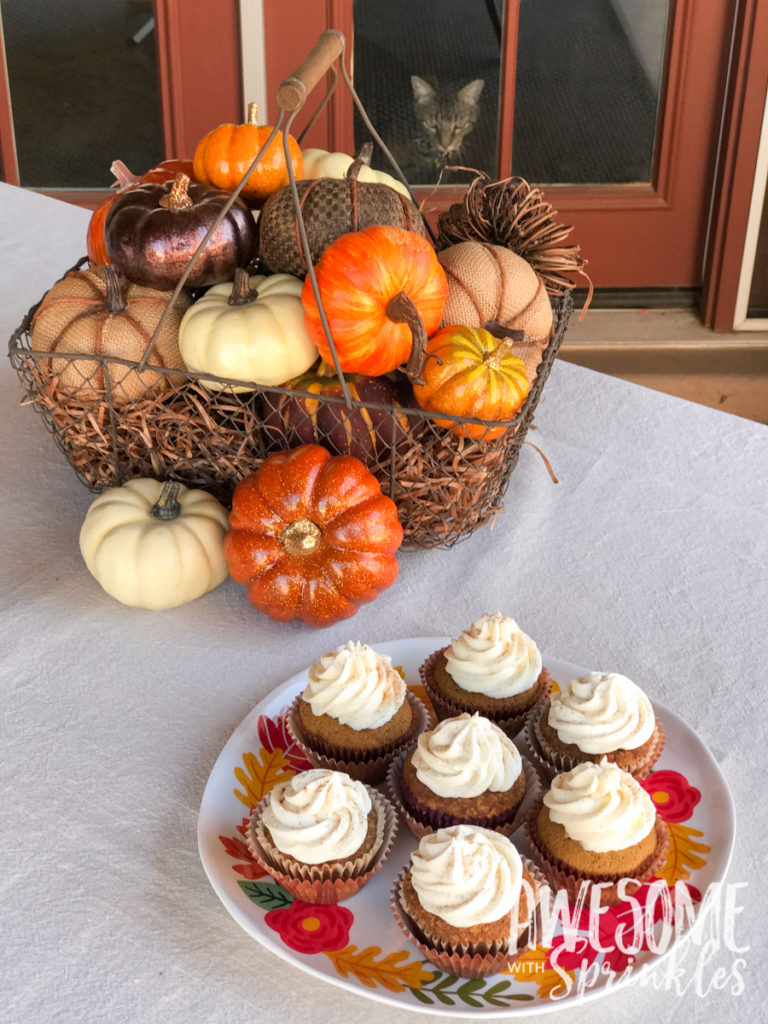 The kitties have taste tested and approve of the cream cheese frosting too. Hemi is sneaking a peek in the background and scheming how he can get his paws on some.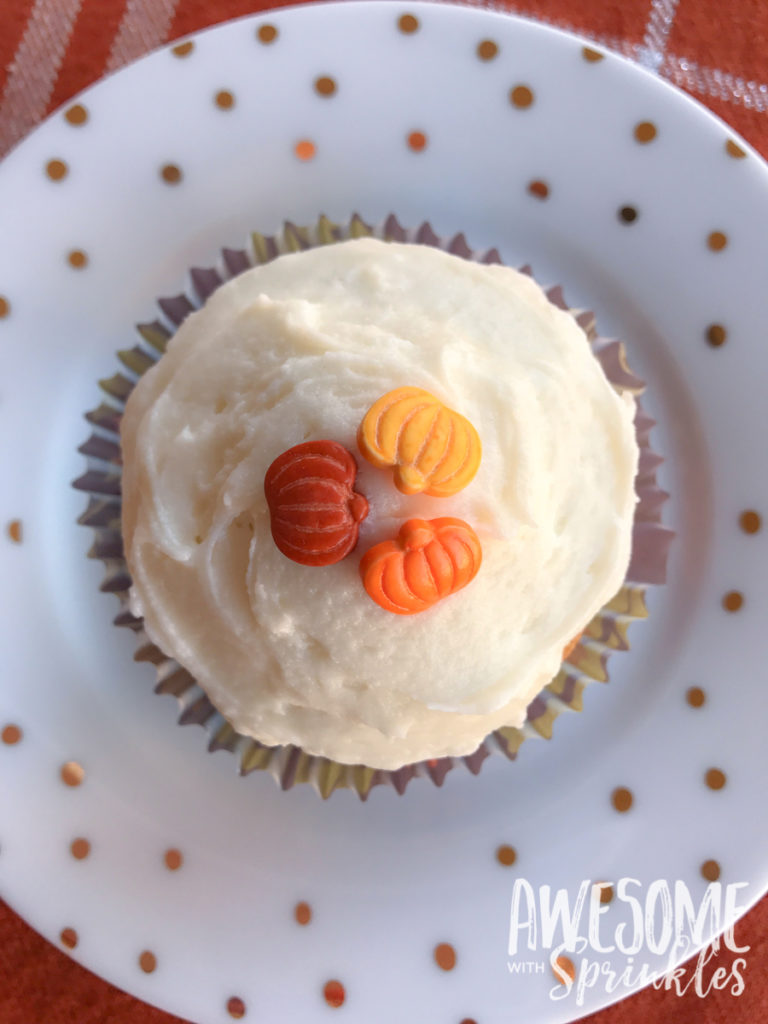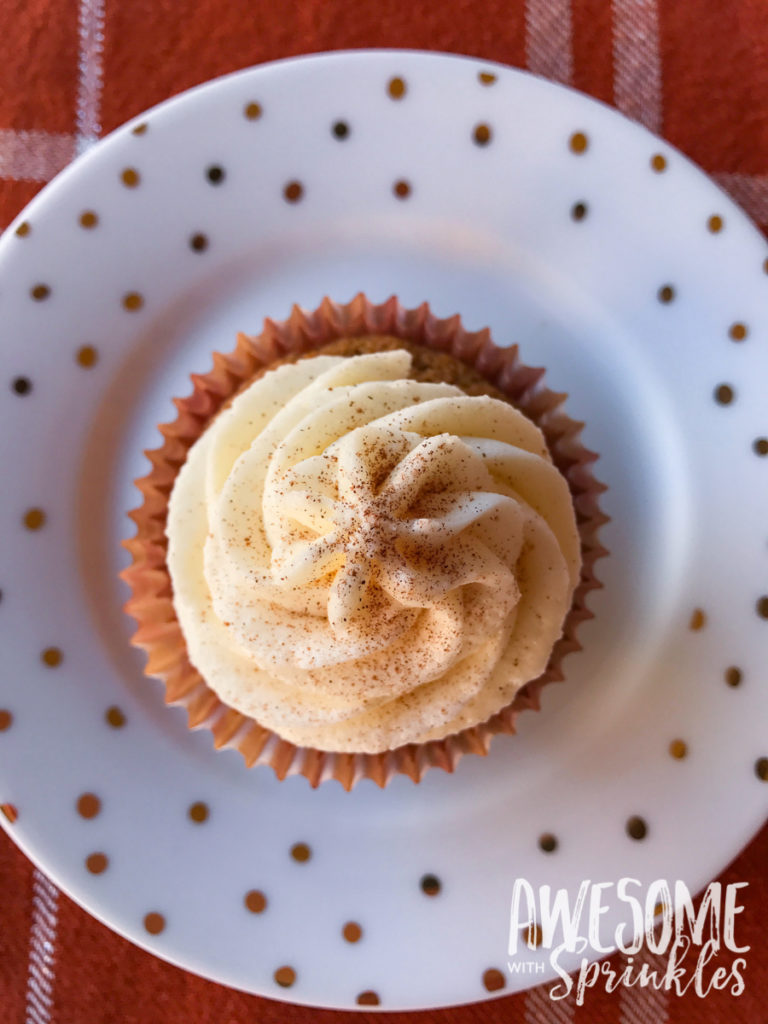 Pipe or spread with a heaping dollop of cinnamon cream cheese frosting and decorate with fun sprinkles, fondant leaves or simply sprinkle with cinnamon for a classy look.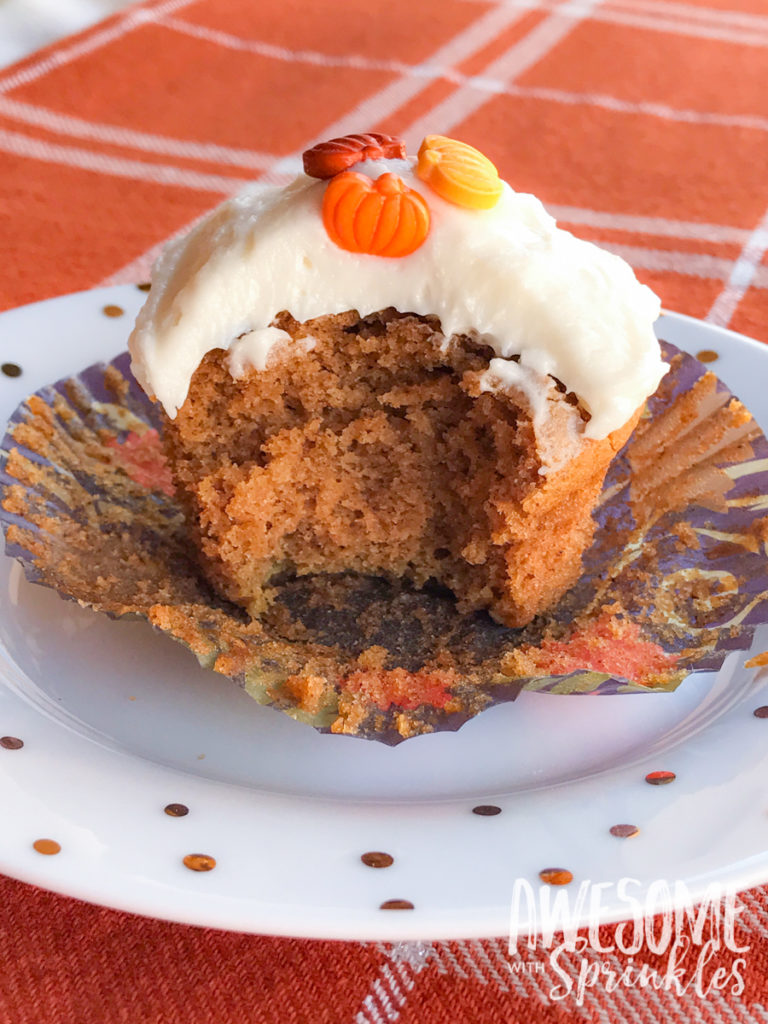 These beautiful pumpkin spice cupcakes taste like you are taking a bite out of Fall. <3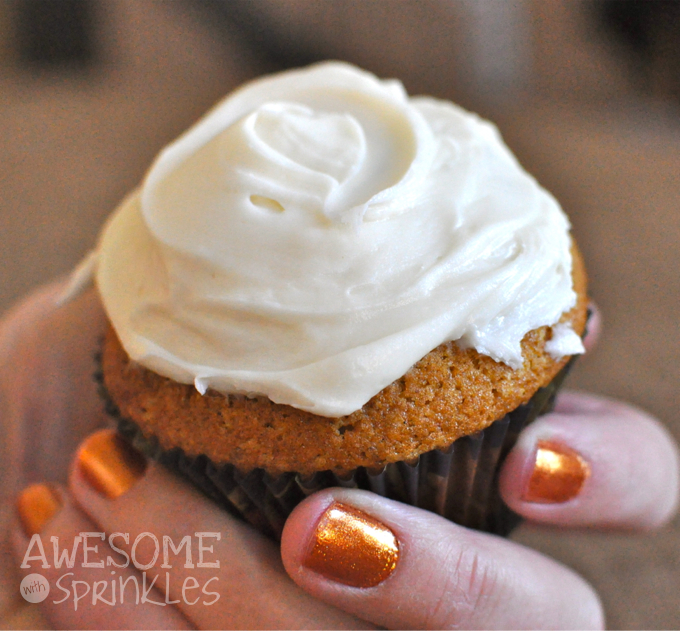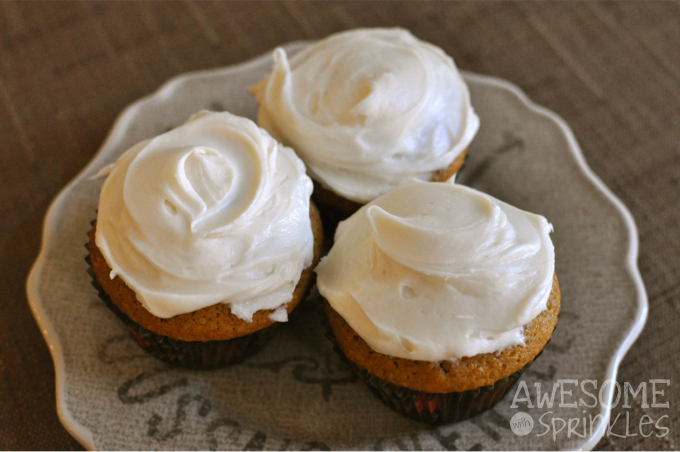 Looking for a fancier presentation for your holiday dessert table? Try this recipe as a bundt cake!
Pin for Later: