These peanut butter & jelly cupcakes are a huge hit with adults and kids alike and the best part is that you don't have to cut off the crusts! 😀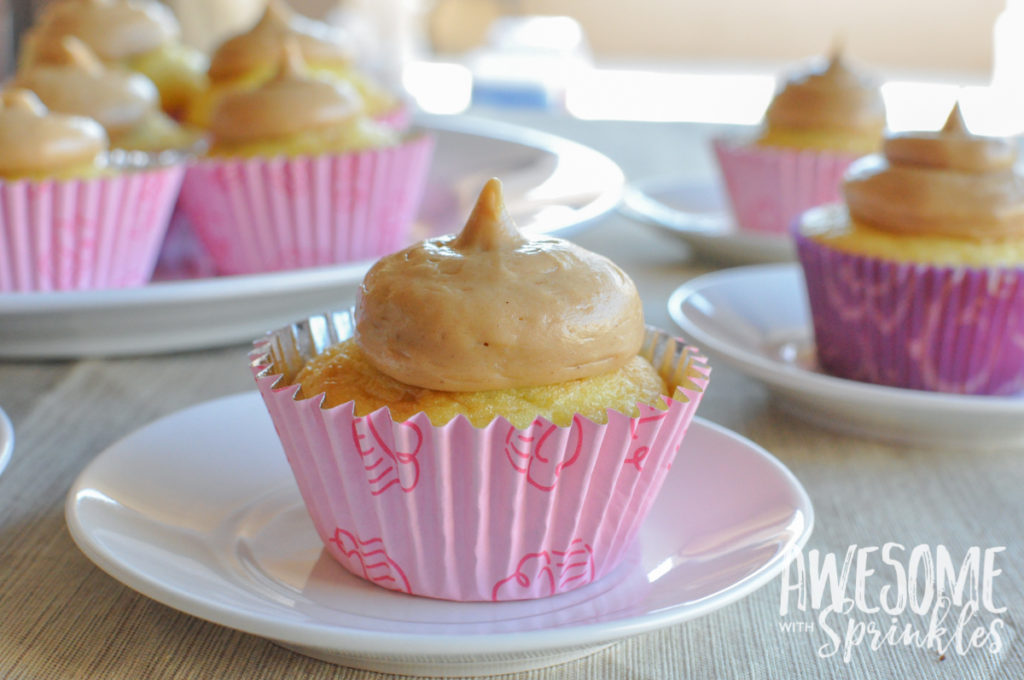 Peanut butter and jelly sammiches may be one of the greatest foods on earth. Even as an adult I still crave a pb+j quite often. (I won't lie, I have 5 different kinds of jelly in my fridge right now.) These cupcakes are super easy to make and they pair perfectly with a milk mustache!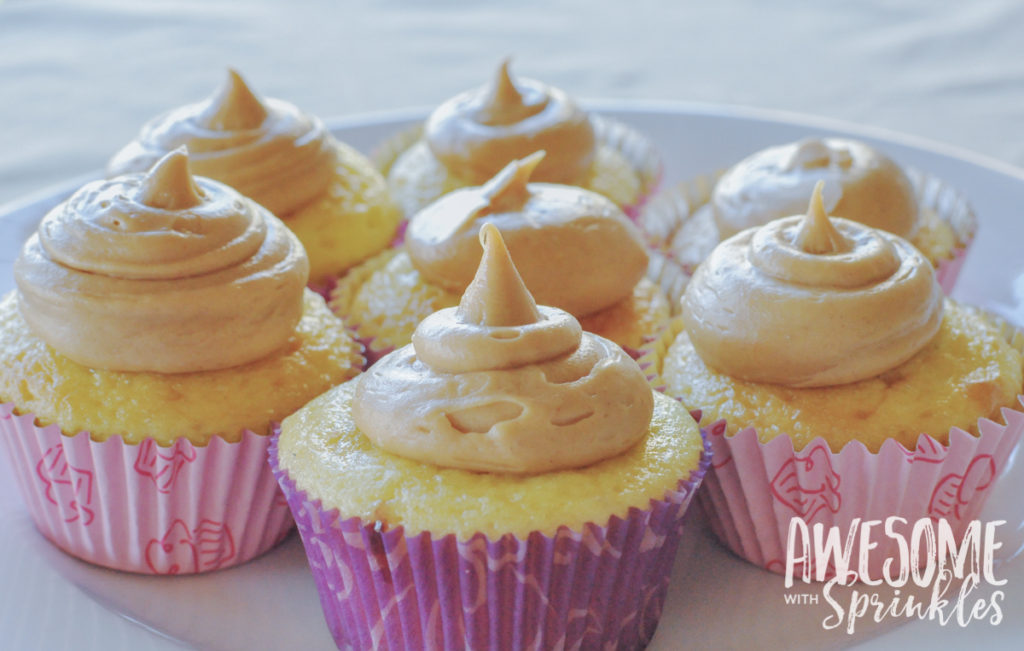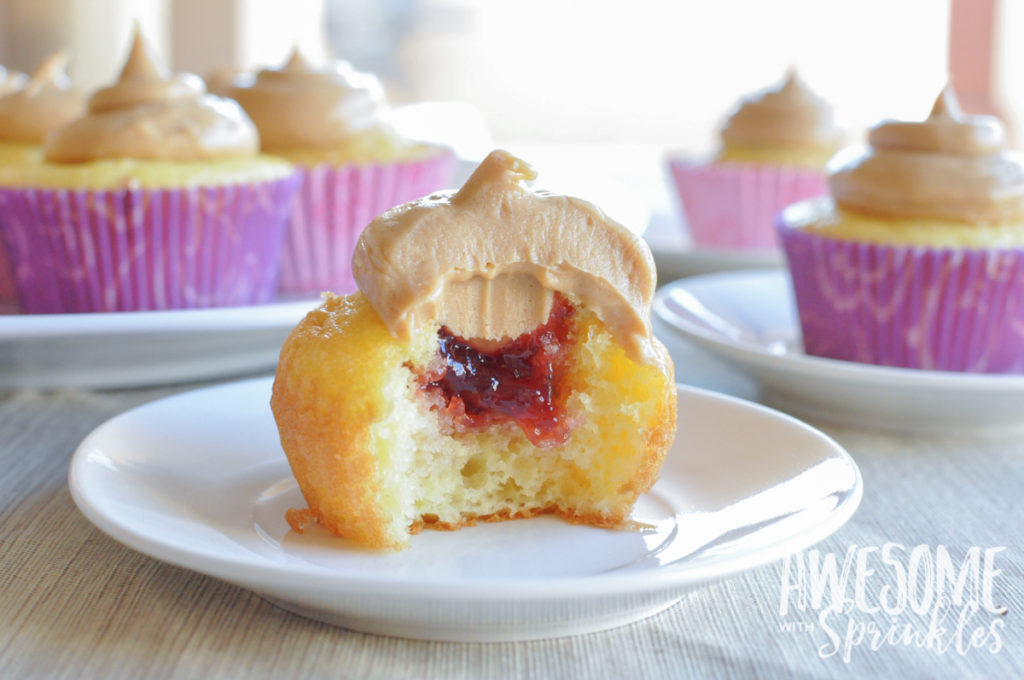 You can fill the cupcakes with your favorite jam, jelly or preserves (Don't know the difference? Don't worry, neither did I). I was going with classic PB+J for this party so I did two different flavors – grape jelly and strawberry preserves. Thus the pink and purple wrappers to distinguish each type. 🙂 You could use a fancier jam to jazz things up a bit. Apricot preservers, marmalade, blackberry or my personal favorite – huckleberry – would all work well! Or try something more savory like jalapeno jelly! Yum!
If you have never filled cupcakes before it is really quite easy. Here are two of my go to Super Easy Techniques for Filling Cupcakes. If you want a clean look to your cupcakes (or want the filling to be a surprise) be sure to wipe or spoon off any excess jelly that might have oozed out of the cupcakes so that you don't end up with a slippery, sticky mess when you try to put frosting on top. Alternatively, you can spread a little more jelly on top so that it peeks out underneath the frosting.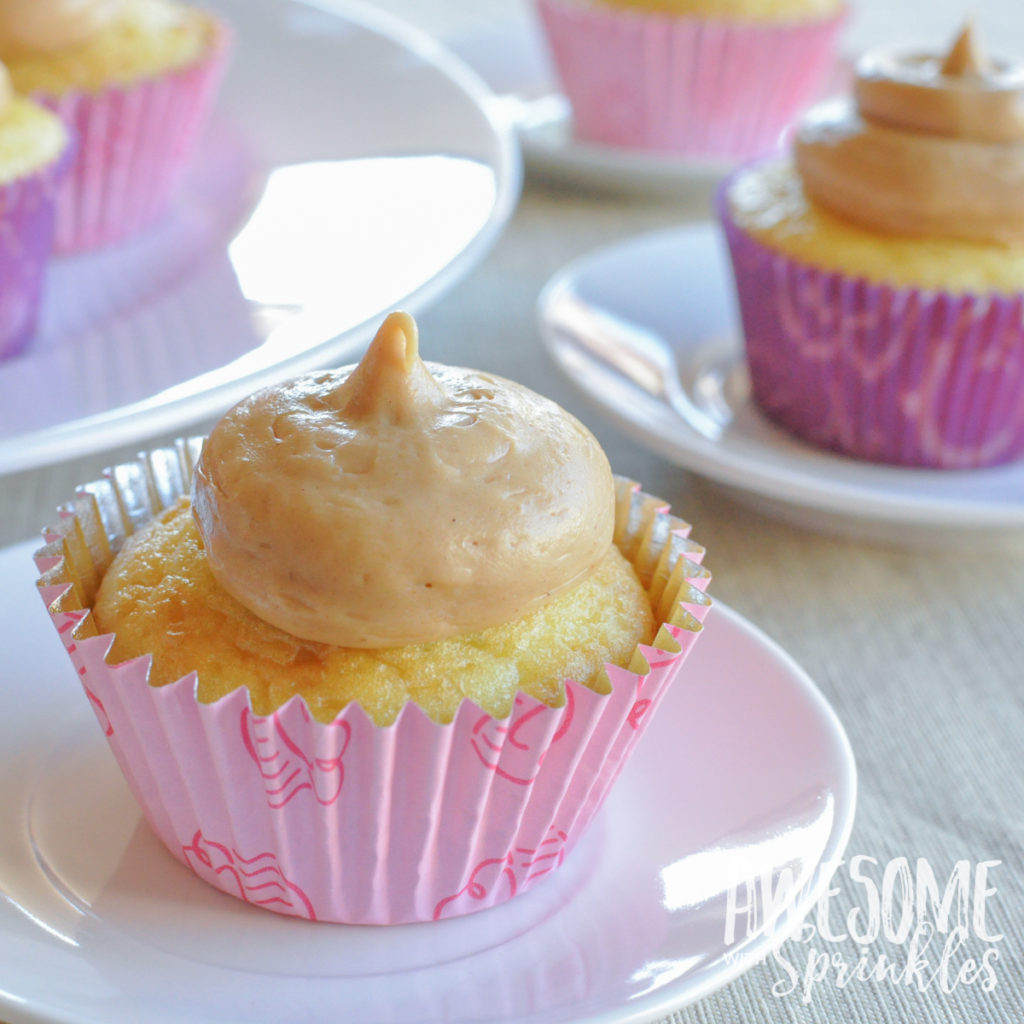 If you like peanut butter, this may be the best frosting in the world. Seriously. Sooooo darn good! You can spread the frosting by hand for a classic and messy look or you can pipe the frosting so that it is nice and neat.
I like to use a low sugar natural brand of peanut butter (like Skippy Natural Creamy Peanut Butter) for the frosting. It gives a rich peanutty flavor and isn't too sweet to start since you will be adding plenty of sugary goodness to it. ?  I have also found that no-stir peanut butter tends to work better than the natural kind that you have to stir.
Throw a PB + J Party!
These cupcakes would be perfect for a sleep over, a summertime picnic, a back-to-school get together and more! One of my gal pals threw a "Forever Young" themed birthday party where she invited everyone to come be kids again for the evening.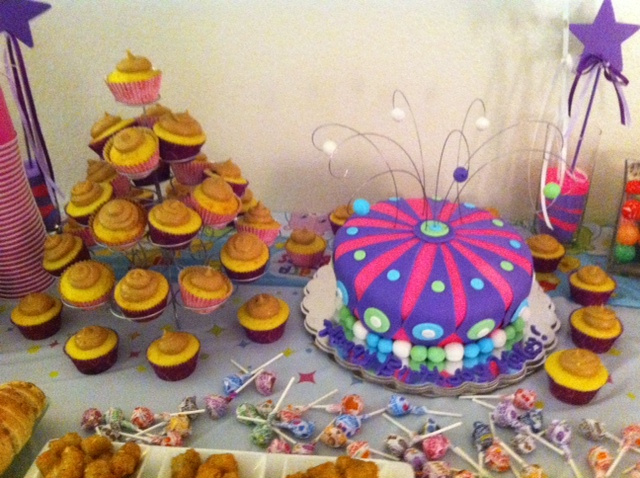 Since she grew up in the 80's we also incorporated some fun stuff from childhood into the party like playing the theme songs from shows 80's all night and serving grilled cheese, Snack-Paks, spiked Kool-aid Squeeze-its a topsy-turvy cake and other 80's kid staples. And what could be better than a twist on every kids' favorite food – PB+J – for dessert!
She encouraged everyone to dress up as their favorite childhood characters and let me tell you, it is quite funny to look over and see Gumby nomming on a cupcake! Oh and if you are wondering what childhood characters we went as…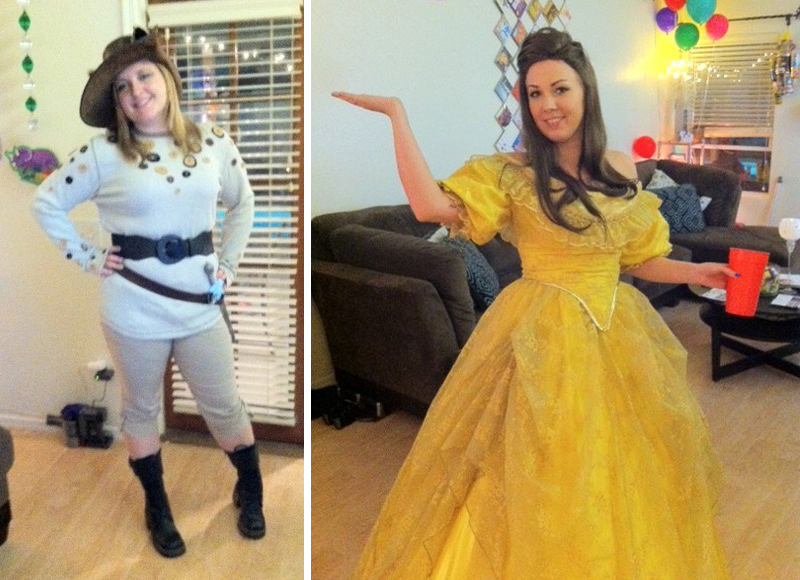 That's me on the left as Puss in Boots and Haley as Belle. *Note: that is NOT her real hair. She had super short white hair and the time and was rocking that giant wig! Go girl!
Pin for Later: