These refreshingly tart lemon cupcakes are awesome with an icy glass of fresh squeezed lemonade for a cool way to chase away the summer heat. ?☀️
Here in Phoenix we really know a thing or two about the heat. "Dog days of summer" doesn't even begin to cut it when the temps start creeping towards 120 degrees. But don't let the doggies get you down, because this fresh lemony treat is just what you need to take your taste buds on a refreshing summer vacation. Though I still recommend you enjoy them indoors with plenty of air conditioning. 😉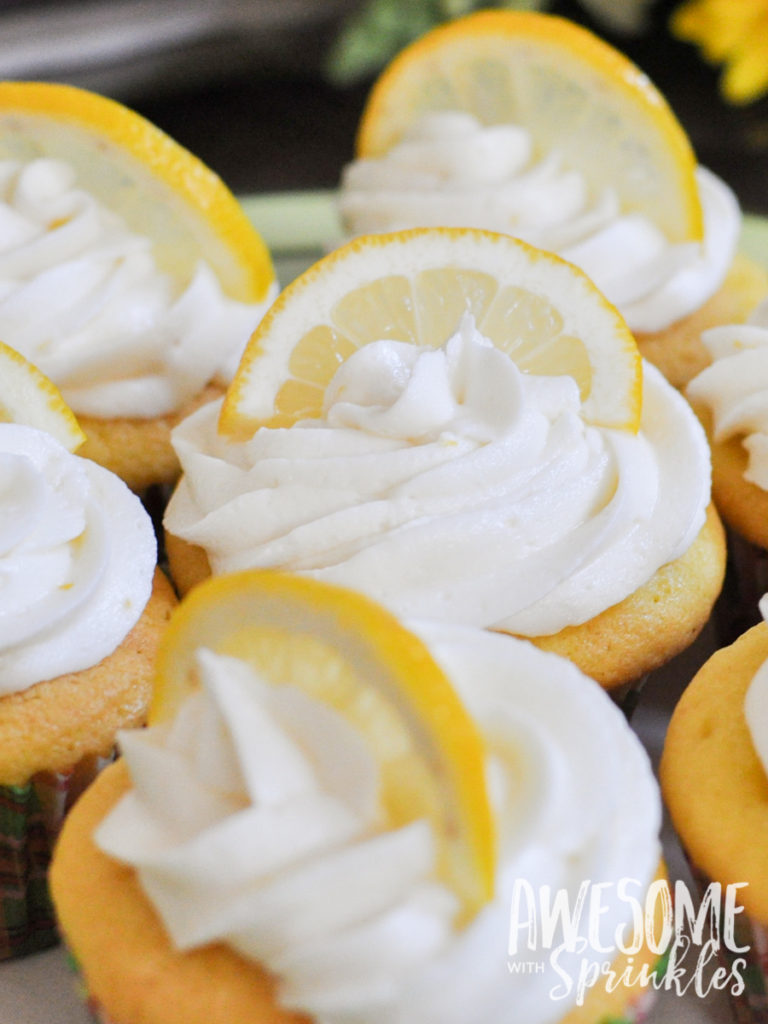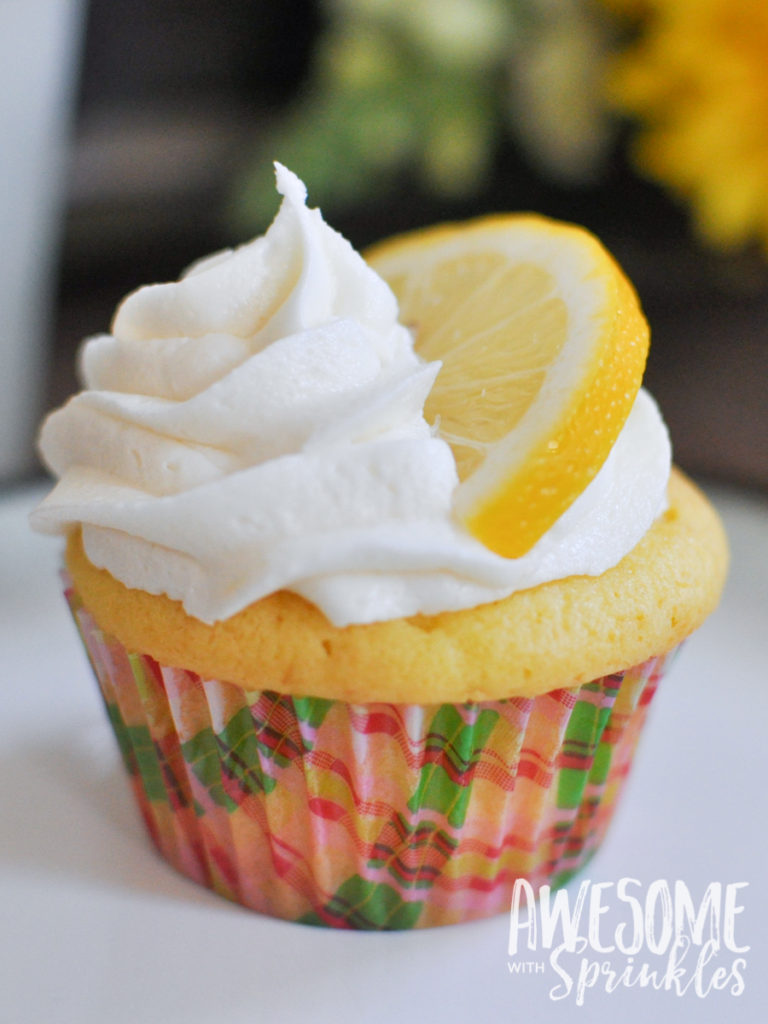 Another great perk of living in Phoenix is that citrus trees abound! There is never a shortage on fresh lemons! Although the best citrus harvest time is in the winter I always freeze lemon juice and wedges to use for baking in the summer months. (Though I would not recommend frozen for garnish).
These lemon cupcakes are the perfect blend of tart and sweet. The lemon pudding adds a rich flavor and makes the cupcakes oh-so-soft and the sour cream adds a bit of a tang to balance out the tart! The buttercream completes the cupcake with a swirl of sweetness and a bold pop of flavor from fresh squeezed lemon juice.
Using lemon cake mix will result in a stronger lemon flavor but you can use vanilla cake mix for a lighter flavor or if lemon cake mix isn't available, which I have done on several occasions and it turned out just as tasty. 🙂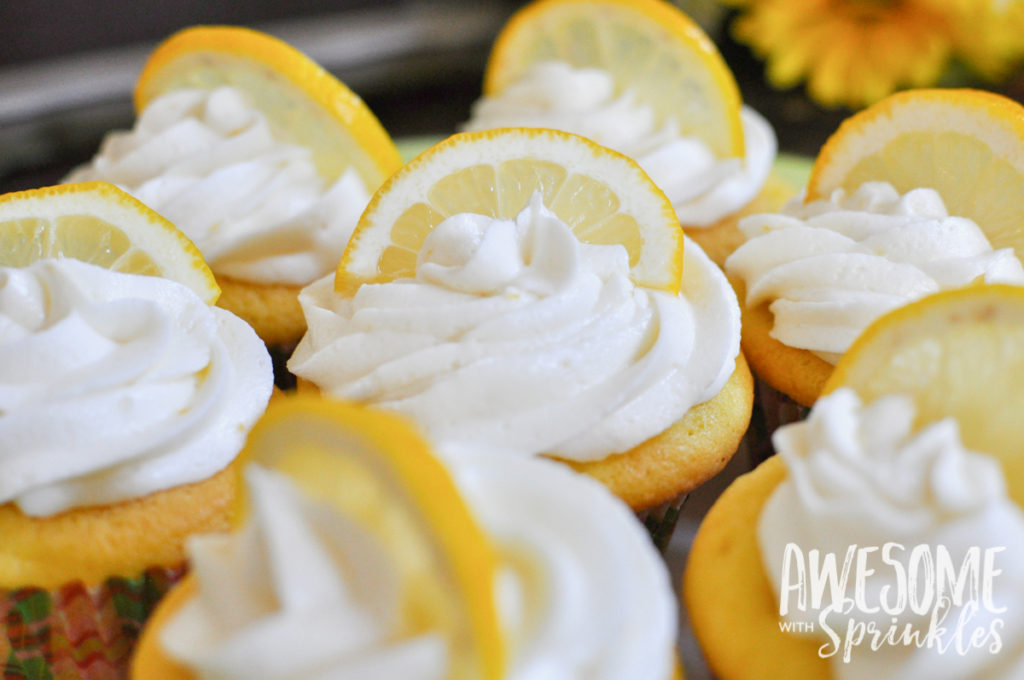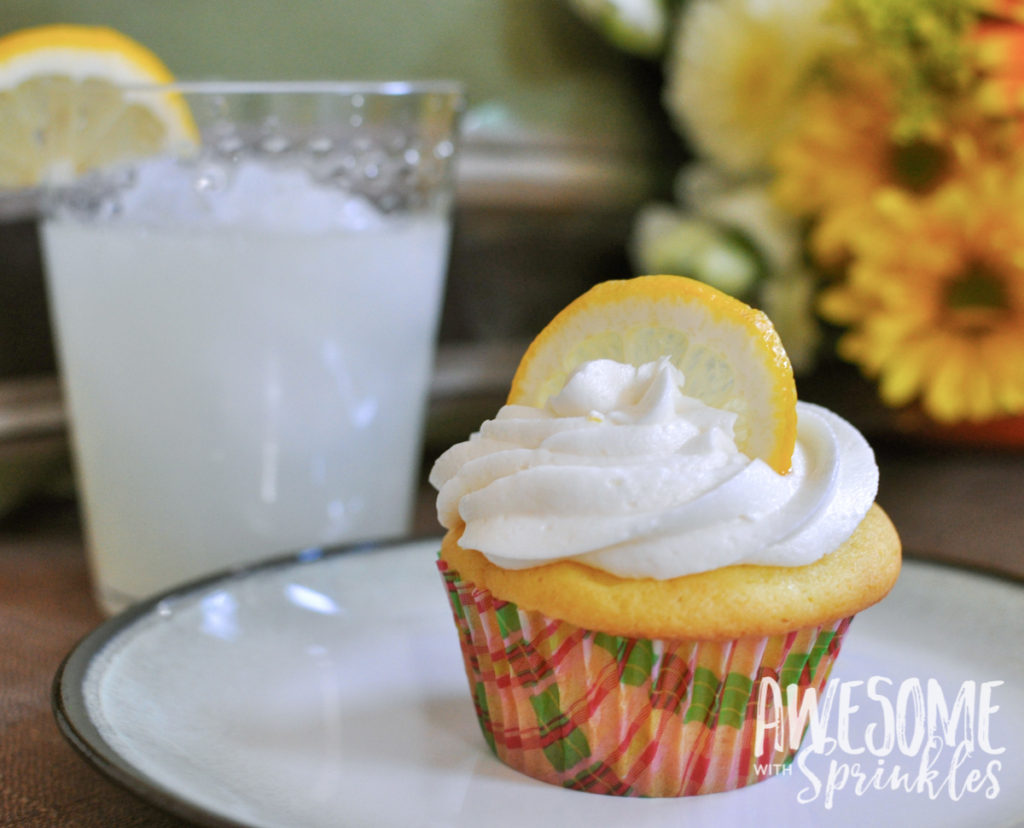 Perfect for parties, brunch, tea time, picnics or anytime you need a fresh flavored and delicate dessert! Easy peasy lemon squeezy! ???
More lemony goodness:
Pin for Later: