The Boy and I love spicy food. LOVE it. Spicy Italian sausage, spicy garlic oil, spicy curry, general tso's chicken, flaming hot chicken wings, 5 spice chili, ghost pepper kettle chips, extra wasabi with our sushi. Whenever there is a little fire symbol next to a menu item at a restaurant we are on it! Sri racha sauce and Cholula are used more regularly than ketchup. Even spicy peanut butter cookies AND chocolate chili cookies because we are crazy, chili loving weirdos! But one of my favorite foods, and frequent ingredient in our kitchen, is hot chili peppers, and living in the Southwest there is no shortage of them!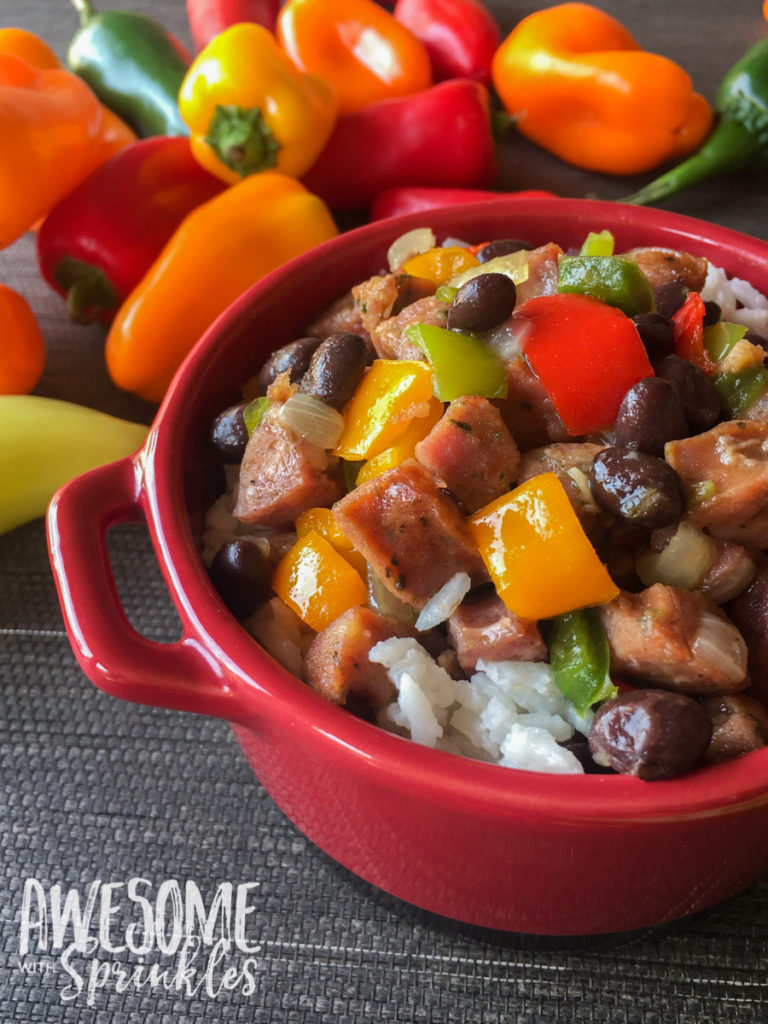 Chili season starts in late August/early September and our warm AZ weather ensures a long harvest season. You can get a decent assortment of fresh hot peppers at the grocery almost all year round. But when those babies are in season, you will find a wide variety of spicy goodies and you can buy them by the basket full!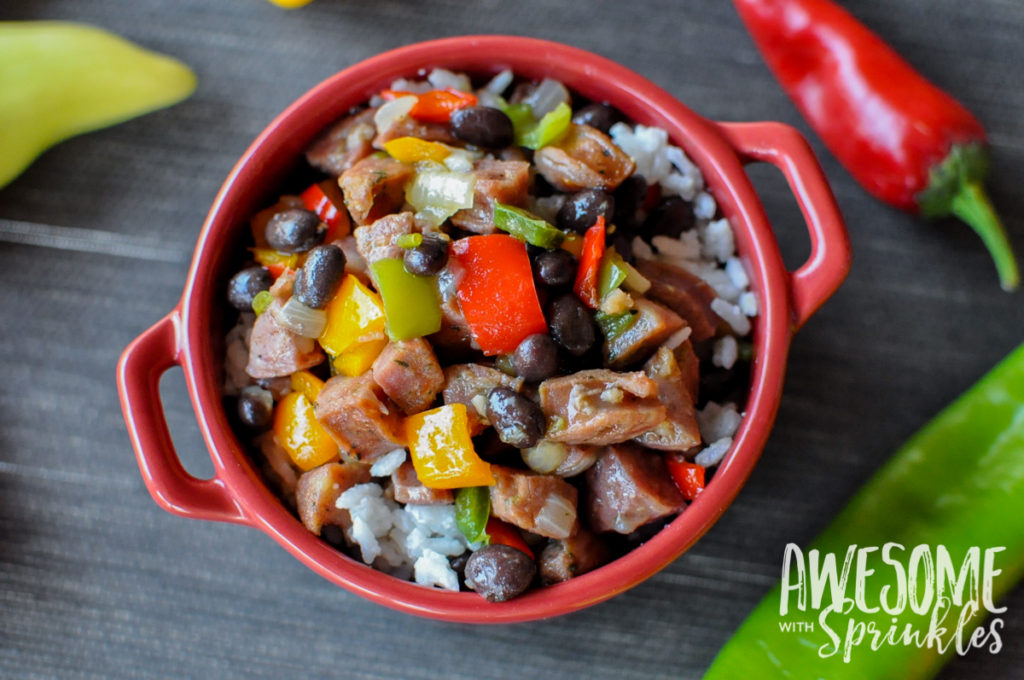 Needless to say, when I came across a bag of assorted hot peppers at my local Trader Joe's, I just HAD to pick them up. Now what to do with them? The Boy and I have been digging a lot of hash style dishes lately and I had picked up some of Aidell's Spicy Mango Chicken Sausage with Jalapeños at the grocery store earlier in the week. We love Adelle's Apple Chicken Sausage and it's a staple in our fridge. We use it in soups, pastas, rice bowls and more. So when I saw this new flavor I knew that this hot pepper hash was meant to be!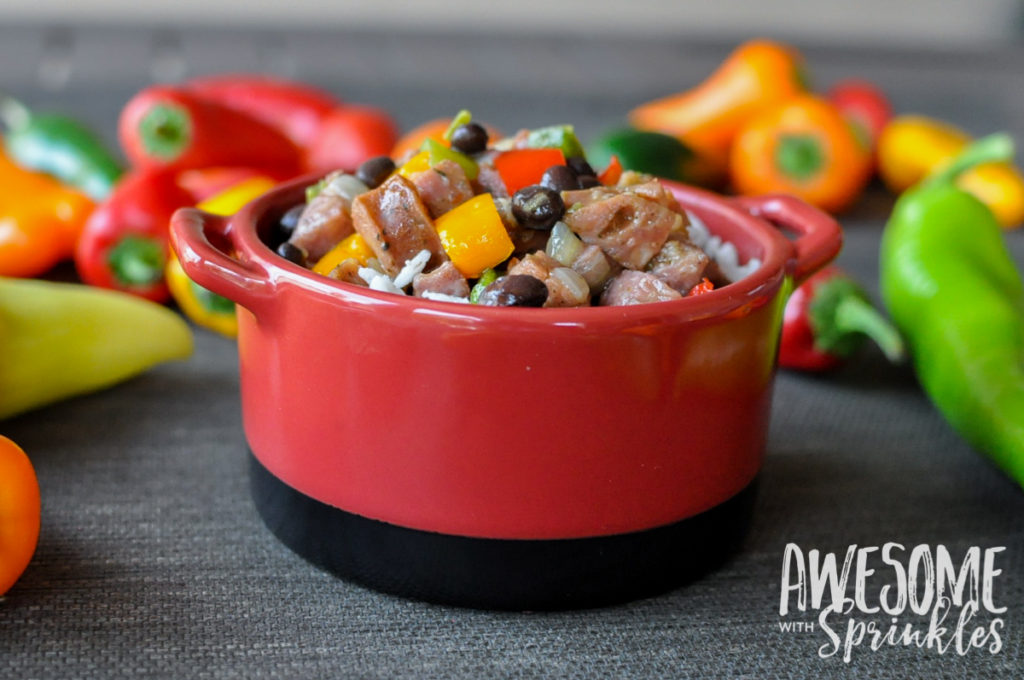 In my magic bag of assorted peppers were some hatch chiles, red chilis, poblanos, jalapeños, and wax peppers. I cut up at least one of each and tossed in some sweet mini bells to bring it down just a notch.
I like my spicy food to have a good kick, but not too spicy that it burns my taste buds off and it loses it's flavor. But even so, I am not going to lie, this dish has some heat. So if hot peppers are too much for you, you can use yummy bell peppers or do a mix. Your dish will still be bold and colorful, without the heat.
When chopping up your peppers be sure to remove all of the seeds. No, this isn't because it's the hottest part of the pepper, it's because no one wants a pepper seed stuck in their teeth. If you want to take some of the heat out of the peppers, be sure to remove the pith or rib of the chili. That is where the heat is really hiding.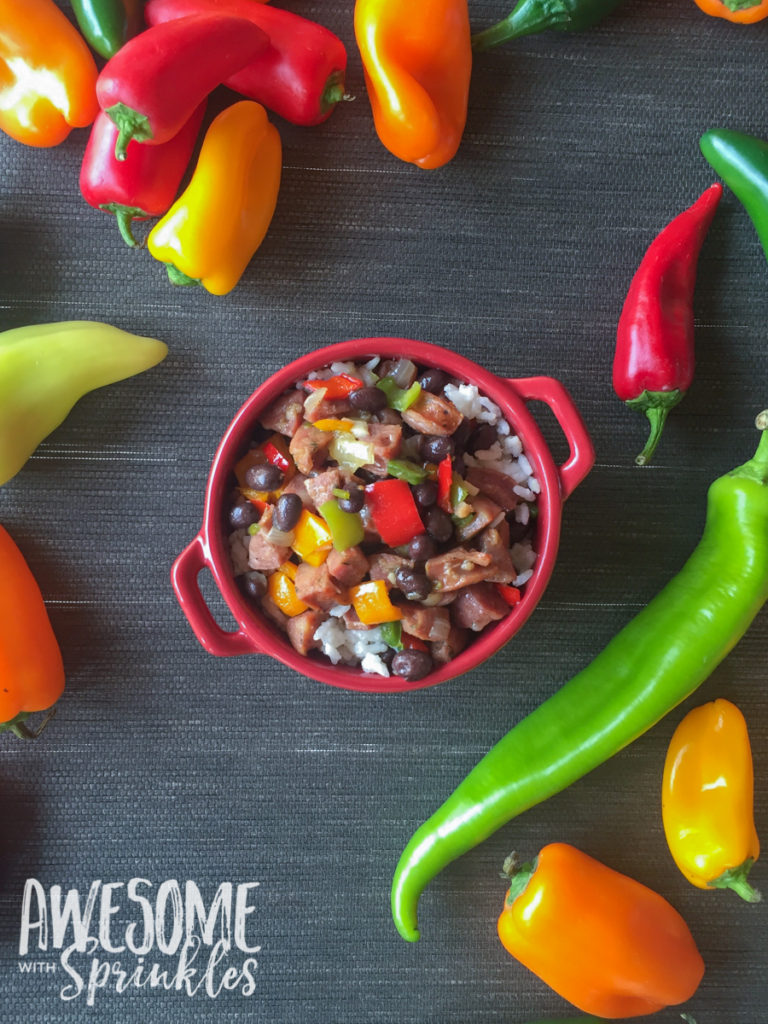 Pro Tip: When working with hot peppers, ALWAYS WEAR GLOVES. No joke, kids. Hot pepper oil can seep into your skin and leave you with burning fingers for hours (sometimes days!) and it doesn't wash off with regular soap and water. This is something I tend to forget on the regular. I just get in the zone of pepper chopping and I move right on from those harmless sweet bells and pretty soon I am chopping serranos without a second thought. By the time I have noticed my mistake, it is too late and my burning fingers are an agonizing reminder of my forgetfulness. Ever tried to scratch your nose with hot pepper oil fingers? How about wiping your eyes? Uh-huh. It's a bad deal. Wear protection!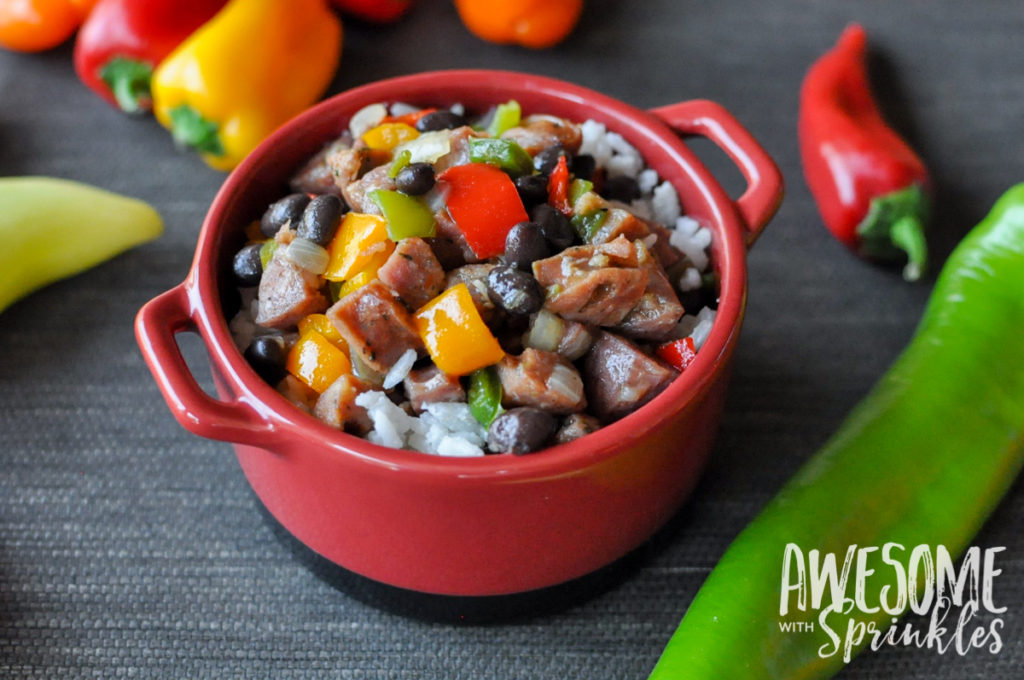 Folks, as I told you it was meant to be. This hot pepper hash is love at first bite. The sweetness of the sausage balances out the bold, spicy peppers so perfectly. The coconut milk rice and creamy, fresh avocado temper the heat (just a little). There is so much goodness going on in this bowl! And it's so pretty too! Those bright and colorful peppers are just gorgeous! It is the perfect pepper lover's comfort food.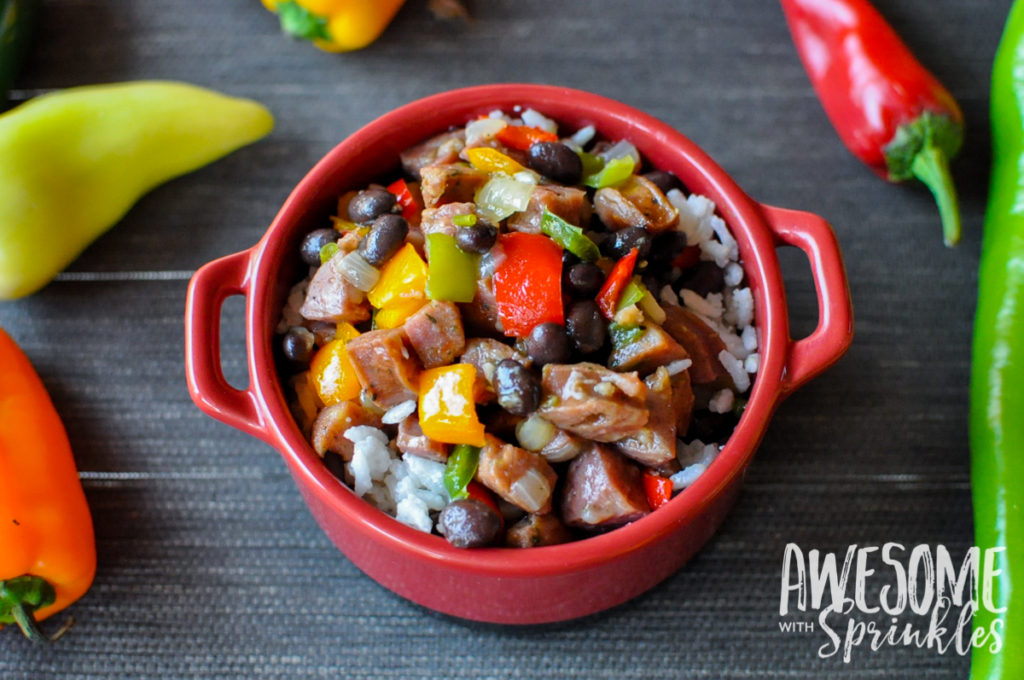 Pin for Later: