We don't need much of an excuse to enjoy a cocktail. It's Monday night and Bachelorette is on? Cocktail hour! Saturday afternoon and it's raining? Let's cozy up with cocktails! Got a promotion at work? Got laid off of work? Just stubbed a @#$!ing toe? COCKTAILS! There really is always a good enough reason (and even if there isn't, you can find one) to shake or stir up something delicious. In the case of Shark Week, there are 7 nights and countless awesome reasons to whet your whistle with something extra special.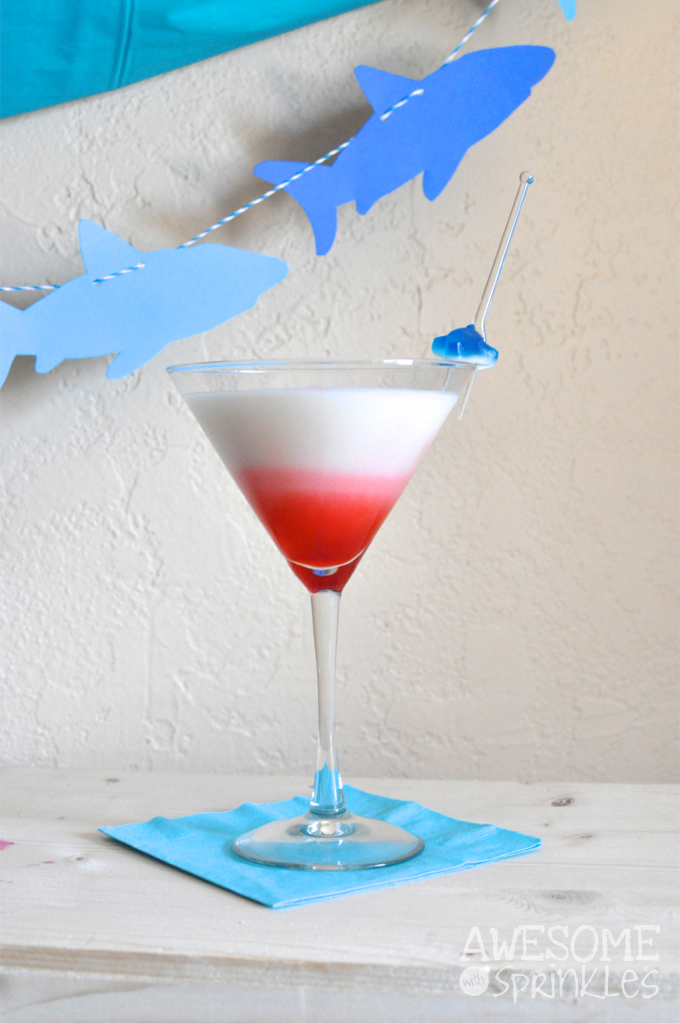 Thus we present to you: The Great White-tini. There's adventure! There's rum! There's coconut! And there's (grenadine) 'blood' in the water, so beware your white clothing while imbibing this baby.
We devised this creamy concoction knowing we wanted a stunning-looking 'tini that would be a hit at your Shark Week party, but that would be fairly easy to whip up and present a fun flavor profile that would whisk you away to lounging on sandy beaches with crystal blue waters: the piña colada.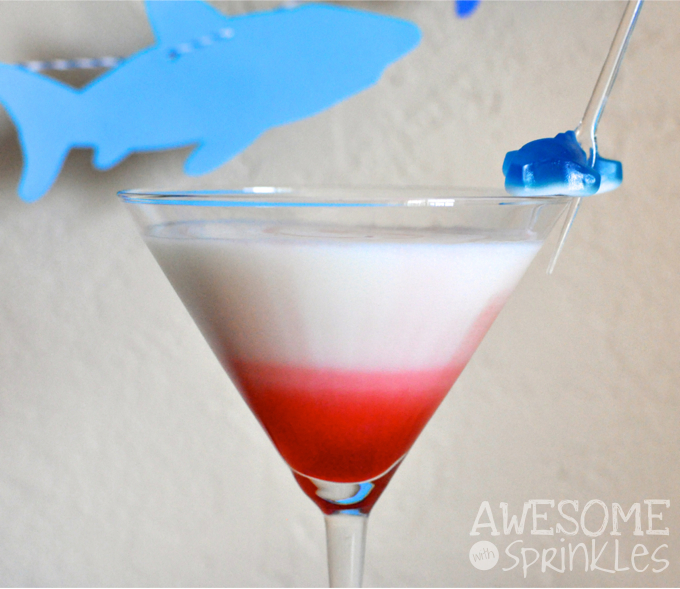 Our take on the tropical blended drink is a sophisticated sip with a great white twist worthy of our shark friend by the same moniker. The combination of coconut cream, pineapple & coconut liquors shaken and served up in a martini glass is so smooth, it'll sneak up on you like Joan of Shark. (In fact, we surprised ourselves tasting this one in the test kitchen and experienced the kind of goosebumps that we swear you might feel floating in the deep, dark ocean and feeling something lurking beneath… yeah, in those places. It packs a sneaky punch.)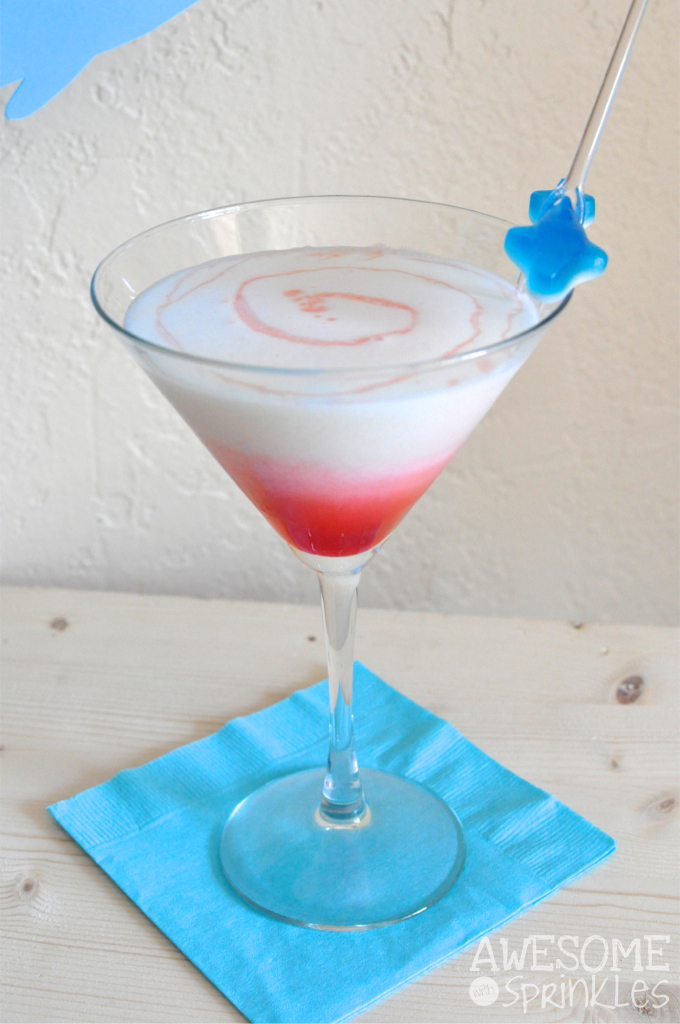 The drizzle of blood-red grenadine on the top of this frothy cocktail is what elevates it to Shark Week standards, adding the danger and excitement of a shark bite to this drink. Dare you to sip this without a devilish grin.
Shake it!
"Dry-shaking" (read: without ice) your cocktail with an egg white is an optional secret ingredient that makes this cocktail extra frothy, which we really enjoyed. Check out
YumSugar's quick & easy explanation
of the technique. Follow your dry-shake with a vigorous shake with ice, pour & enjoy!
Great White-tini Cocktail
Ingredients
1 oz coconut cream (find this in the cocktail section of the grocery store)
1 oz coconut rum
1 oz pineapple vodka
1 egg white (optional)
1 tbsp grenadine
Ice
1 gummy shark for garnish
Instructions
Measure and pour coconut cream, coconut rum and pineapple vodka into a cocktail shaker (OPTIONAL: Add an egg white and dry-shake at this stage, without ice)
Add ice (we like to use slightly crushed ice for a super chilly cocktail)
Shake vigorously for 30s to 1 min
Pour into martini glass (pre-chilled is best)
Drizzle grenadine on top
Garnish with a gummy shark & drink!
Pin for Later: