Just because I don't care so much about the "Big Game" doesn't mean that I can't enjoy the best parts of football…the tasty tailgate foods and brews! One of my favorite dishes is this muy sabroso Queso Dip.
Every year come Super Bowl I start craving this dish. It's gooey, spicy, chunky and cheesy. With only 5 ingredients and melted in the crockpot it is super easy to make, stays warm throughout the whole game, and is so good you won't have to worry about cleanup. 😛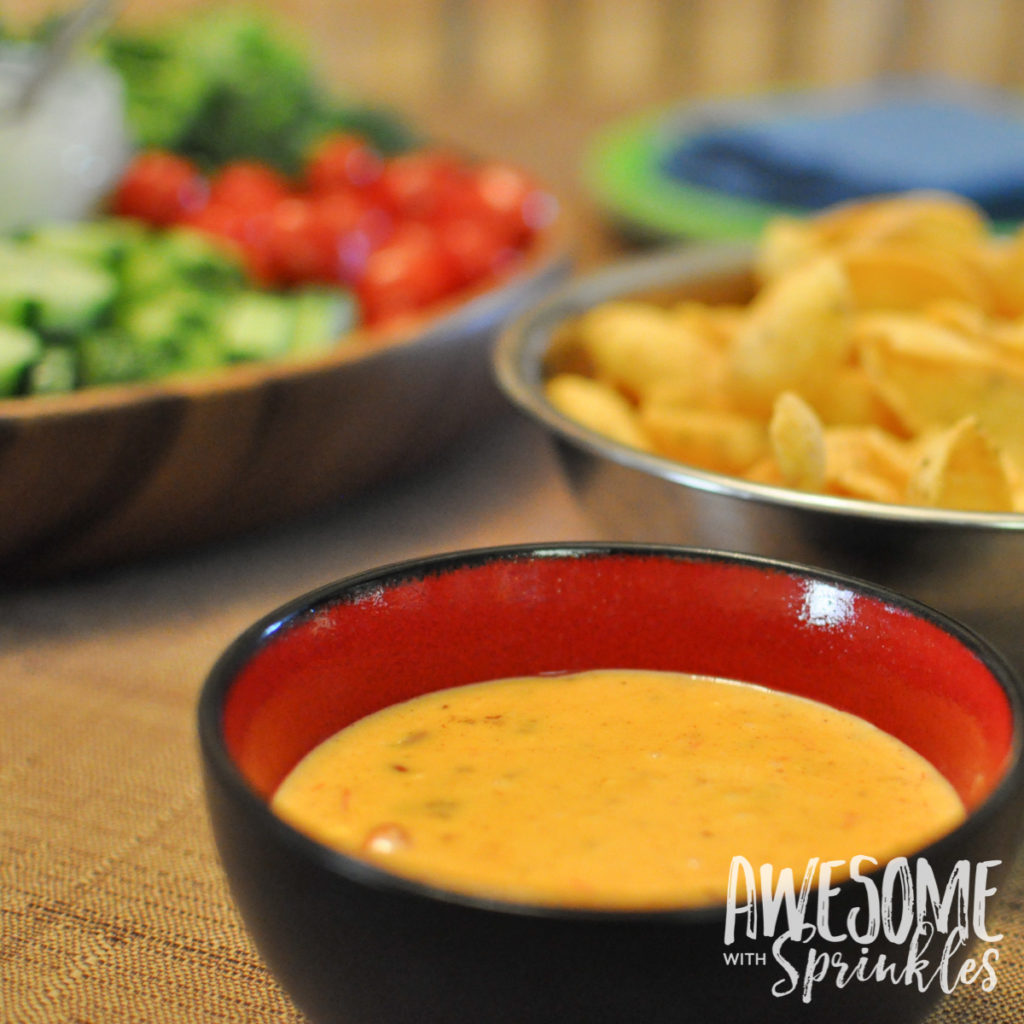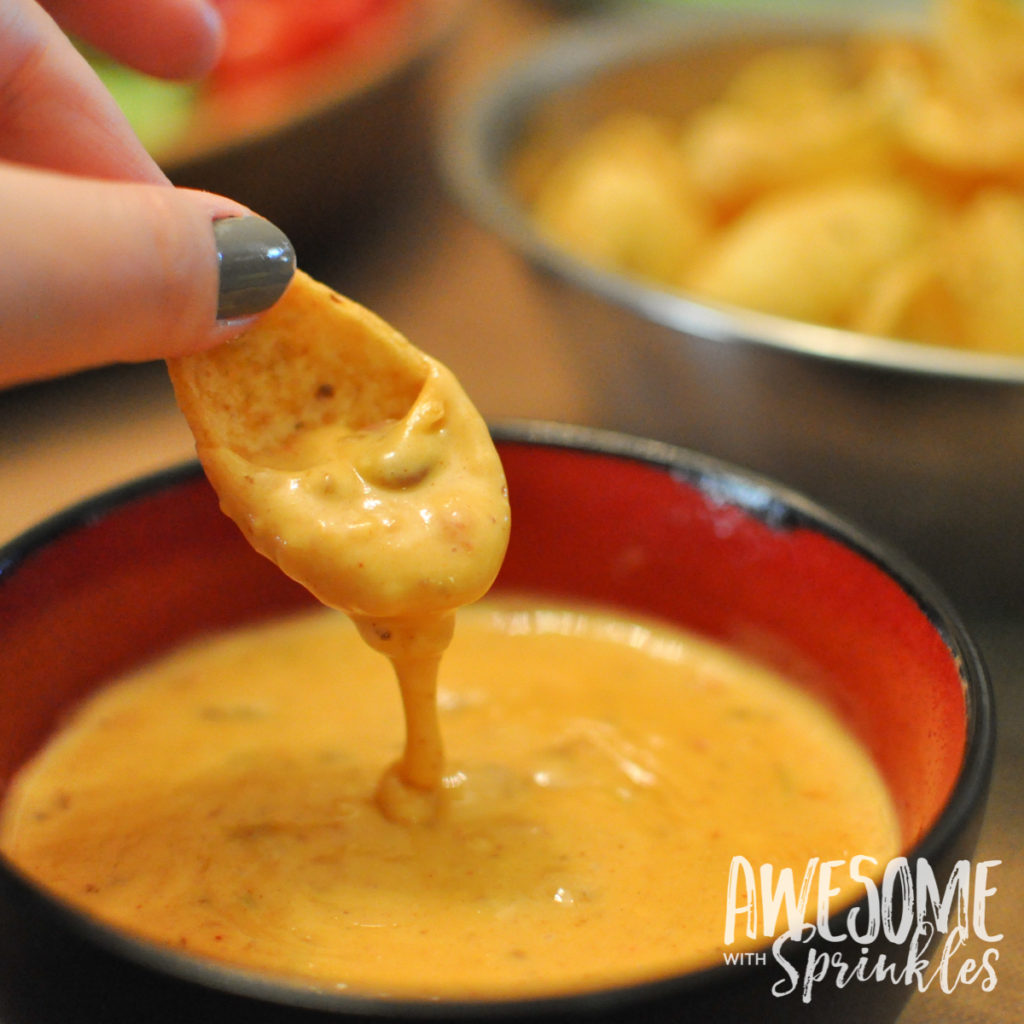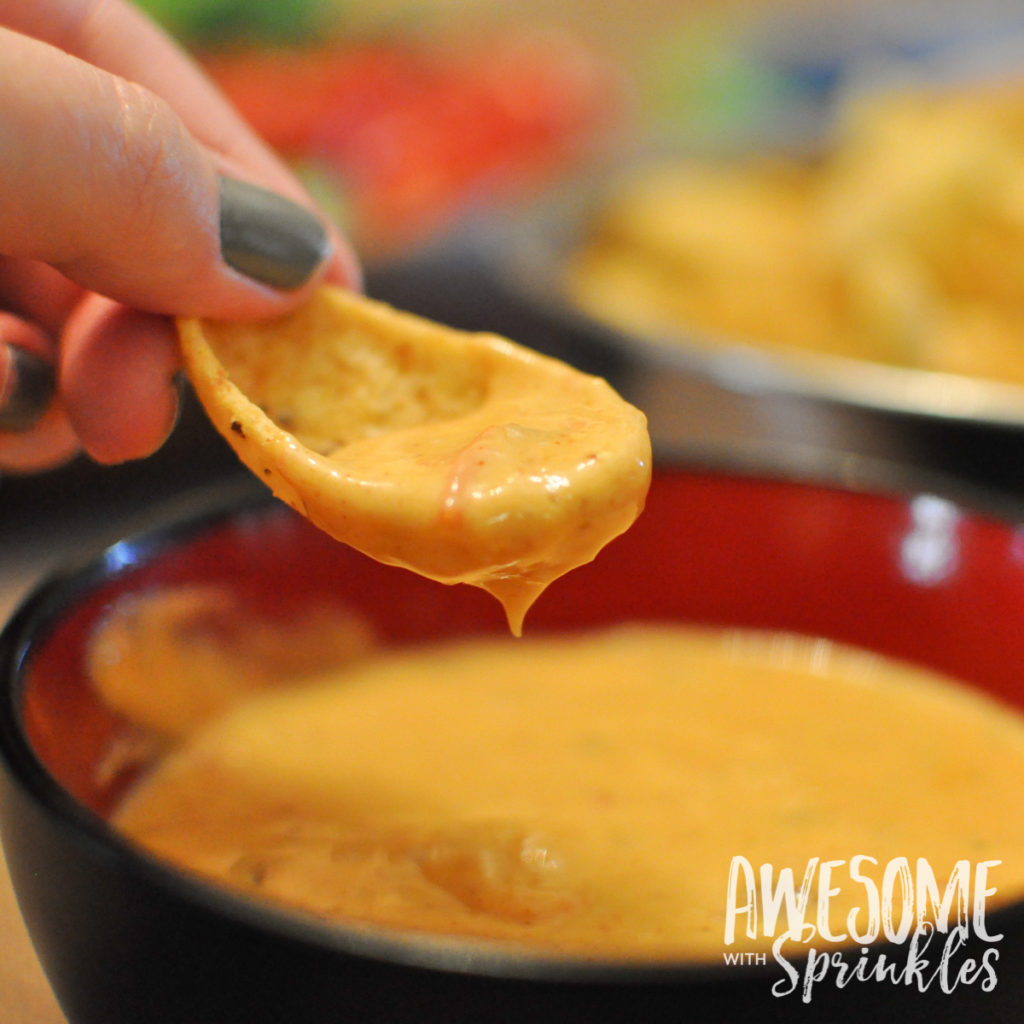 This queso dip is a page straight from the "home food" recipe book. A game day staple in households across the mid-west, southwest and more! It isn't the healthiest dish that is for sure, but pair it with some fresh cut veggies and you can pretend to feel better about it. 😉
You can control the level of spiciness by choosing the hotness of salsa that you use. If you want to go even hotter, toss in some fresh cut serranos or jalapeño peppers for added heat and texture. Muy caliente!!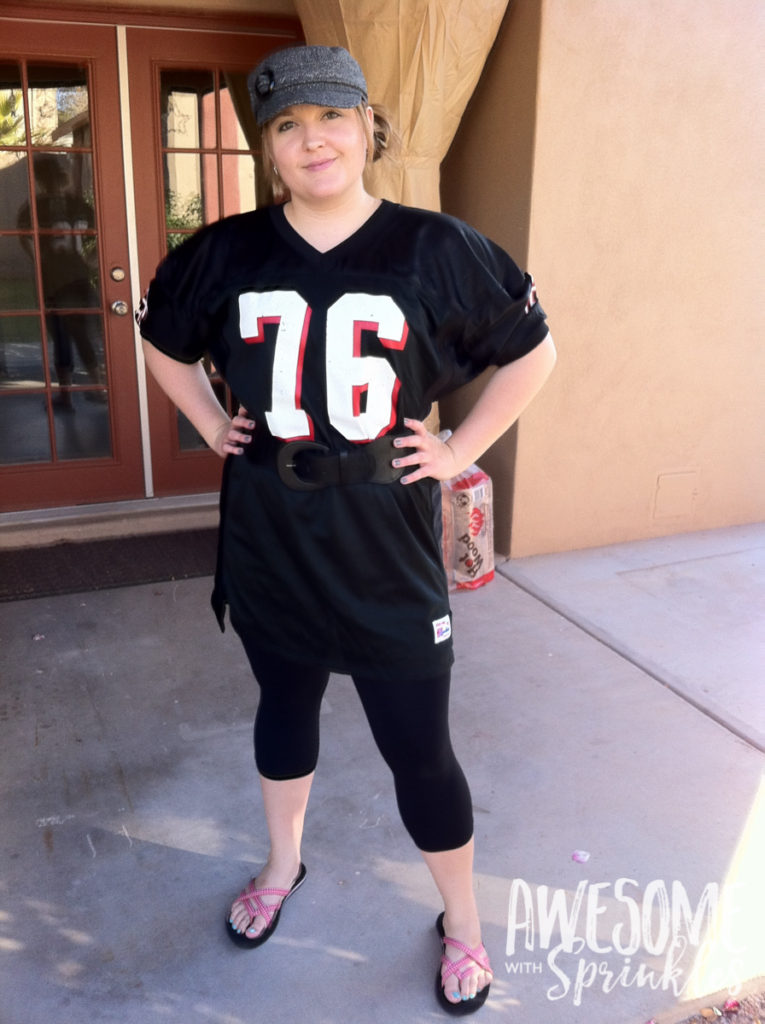 I've got game day sprit! Yes I do! Check me out in football inspired fashion, sporting a jersey from my hometown football team. Go Beavers! (yes, really) 😀
Pin for Later: