Hip! Hip! Hooray! Three cheers for these beer cheese dips! There is something simply amazing about a warm soft pretzel and a gooey cheesy dip. And boy do these dips bring their A-game to the table! It's a touchdown in my tummy!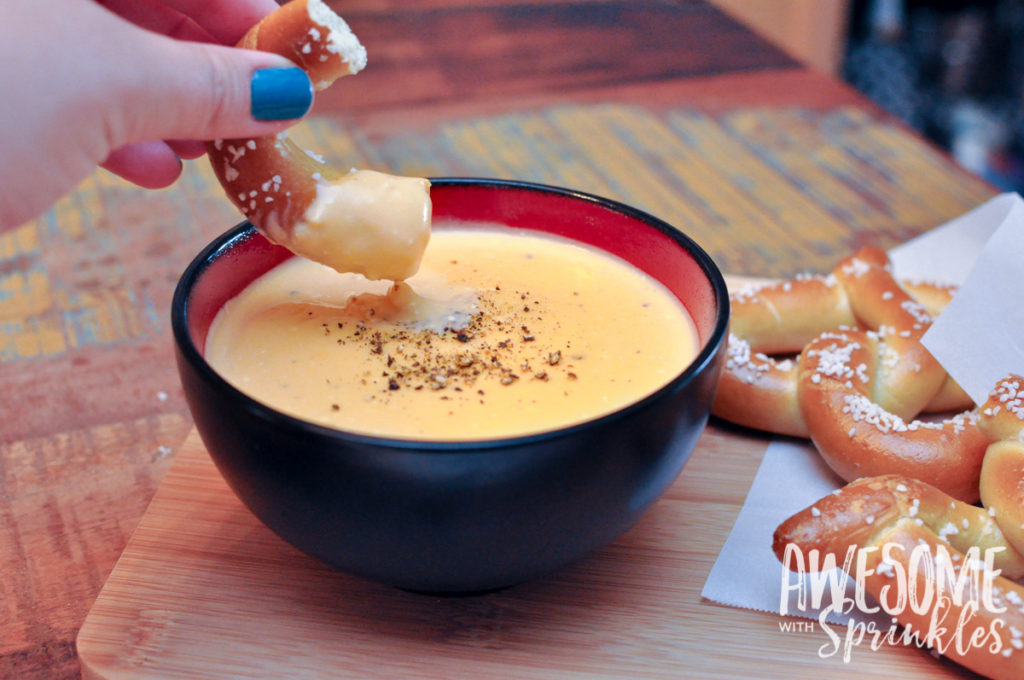 Anyone who knows me at all could tell you that I am not a huge sports fan. I couldn't tell you the difference between a tight end and a wide receiver, I am the person who talks through the big moments and watches the game for the commercials, and I usually couldn't tell you who what teams were playing in the Superbowl until Party City starts selling mylar balloons with team names on them.
Unlike my buddy Jenni, who has a legit love for football season, I don't care as much about the game as I do the social gatherings that come with them. It's all about that tasty, cheesy, carby game day food people. THAT is the real winner in my book.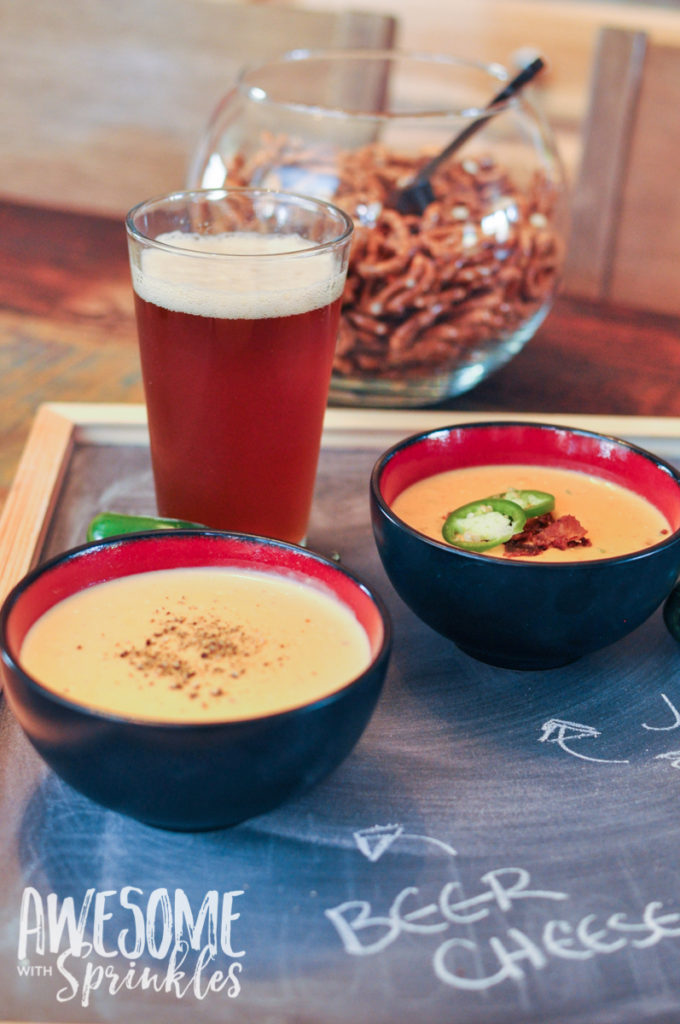 …that and The League. If football has given me anything to be grateful for it is that show. Dear lord, I haven't laughed so hard. It even inspired me to join a fantasy football league one year. I can proudly say that I picked my team based on legitimate stat research and not just because they had cats as their mascots or their team colors were pretty. Though the "Shut the Fuckupcakes" didn't do too shabby that year, we didn't win, and there wasn't nearly enough teammate shaming or trash talking for my liking, so my dabbling in fantasy football was short lived. Oh well, I guess I will just stick with making cheesy things and drinking beer. I'm real good at that.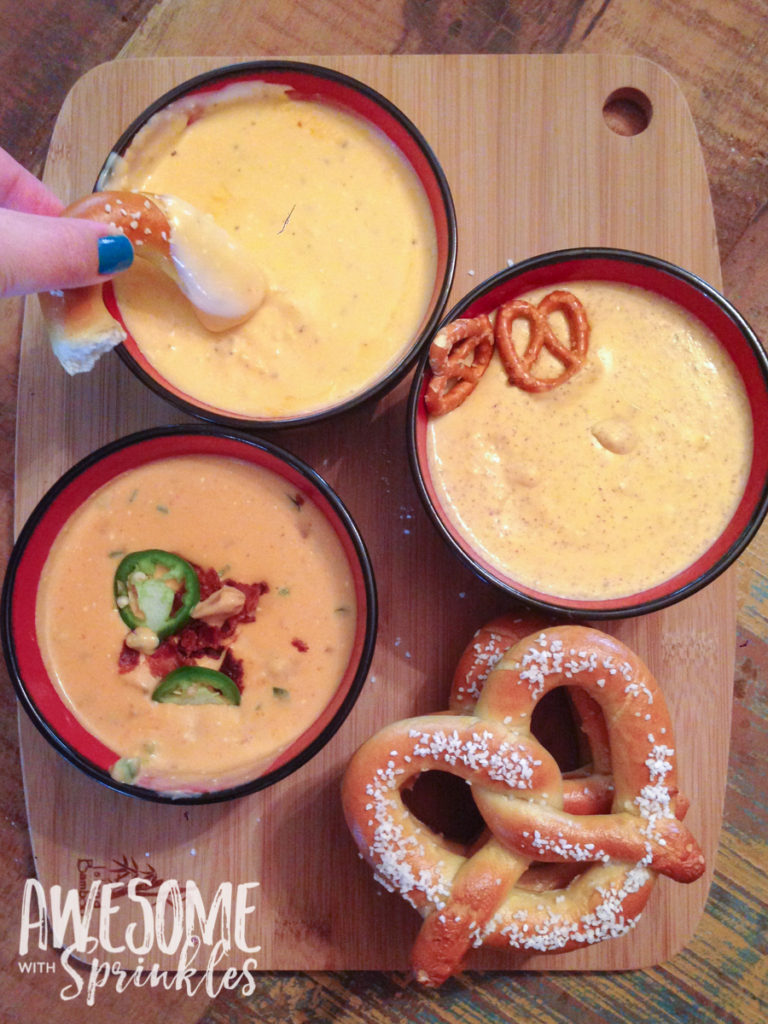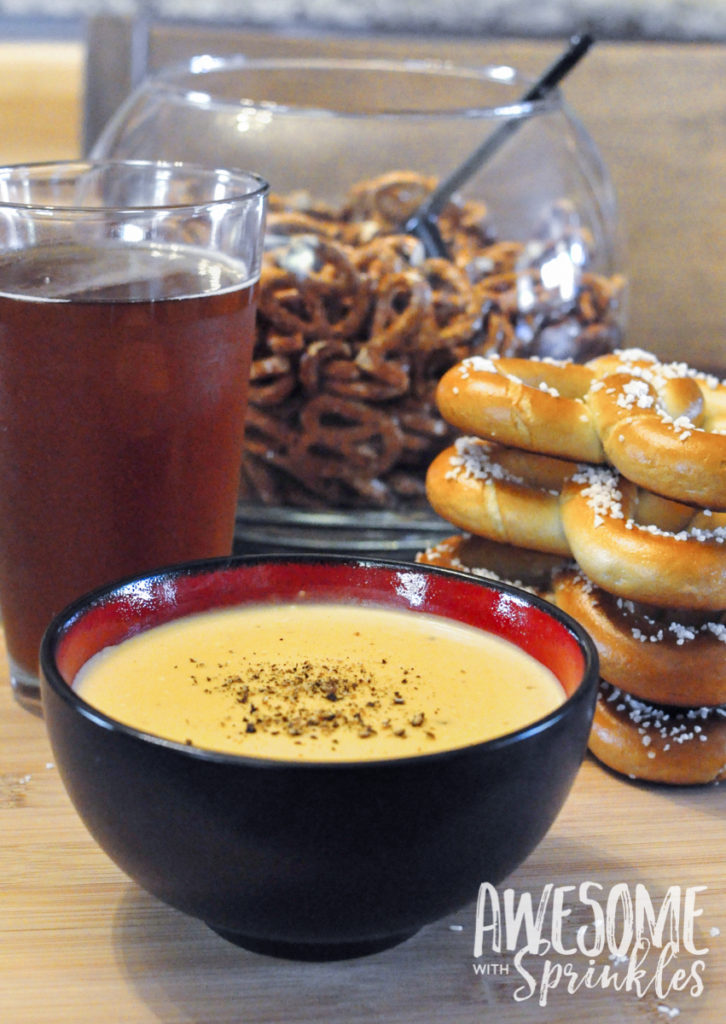 The base cheese dip recipe is delish as it is. The sharp cheddar cheese and dark beer give it a robust flavor. But if you are looking to have a variety of flavors then I have come up with two variations on the recipe that you use to spice things up: A spicy kick of Sriracha and jalapeño with bacon bits and a more mild (but still spicy) horseradish mustard. You can split the recipe into thirds (as in the instructions below) or you can adjust the mix-ins to fit the entire batch.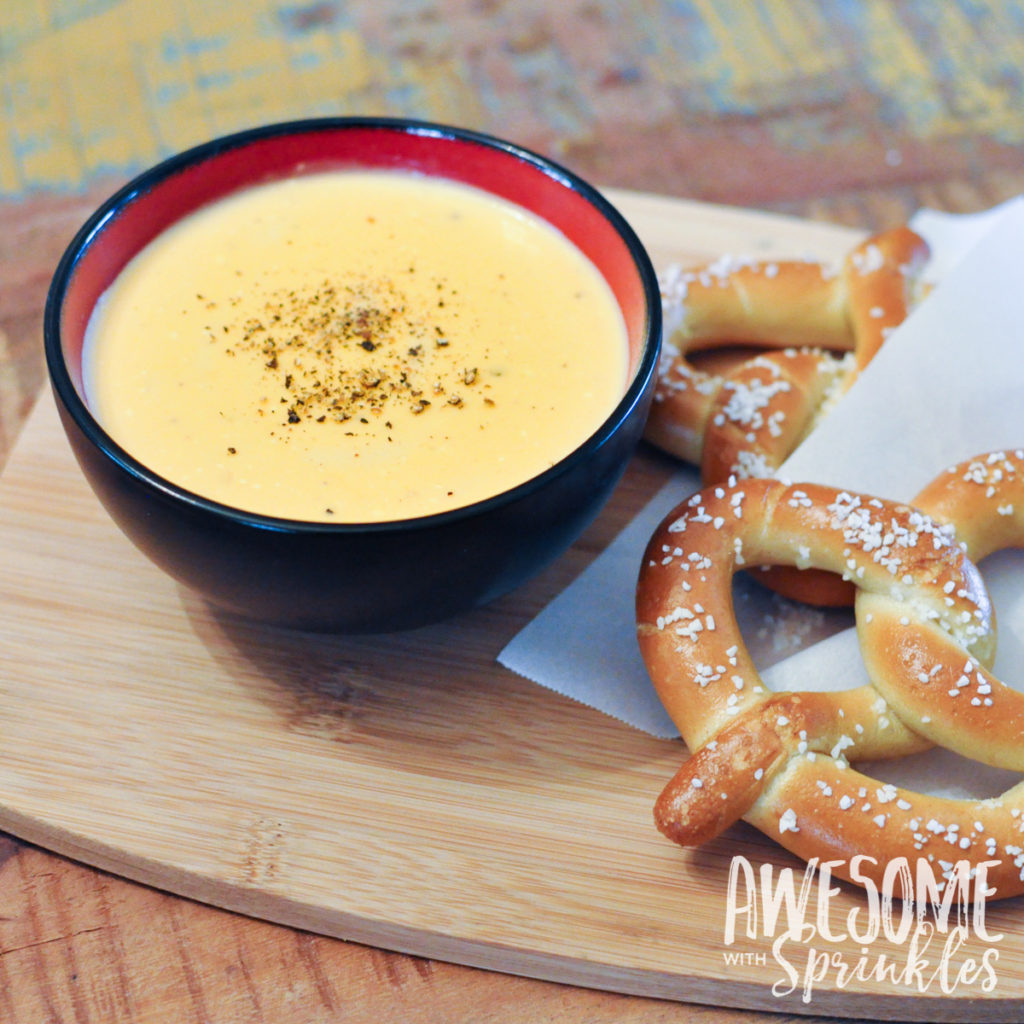 Pin for Later: