Pecan Crusted Sweet Potato Bake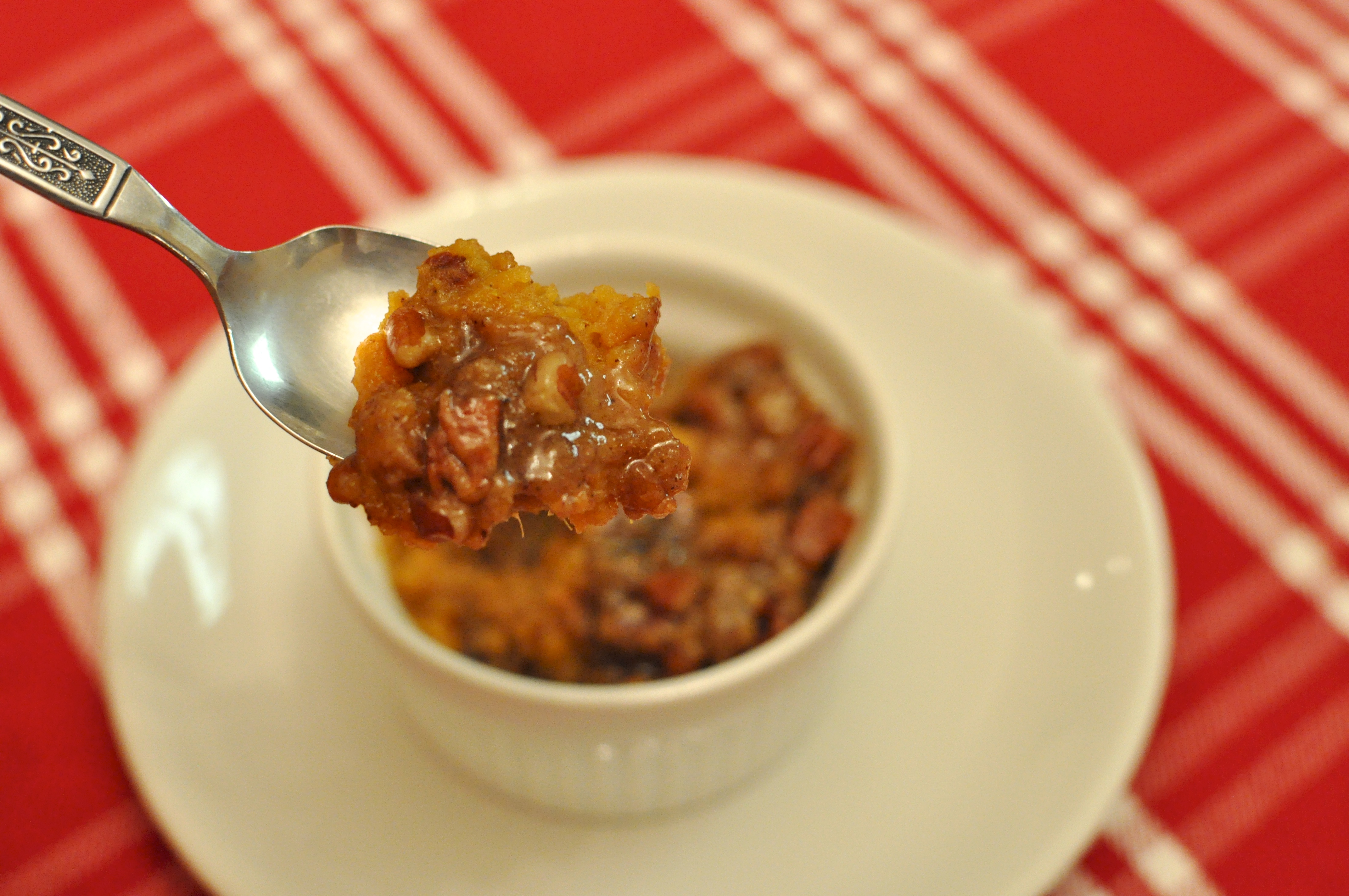 3 (40oz) cans of cut sweet potatoes in syrup, drained
1¼ cups granulated sugar
½ cup (1 stick) butter, softened
½ cup milk
2 eggs
1½ tsp vanilla extract
½ tsp salt
2 cups firmly packed brown sugar
2 cups chopped pecans
¾ cup all-purpose flour
½ cup (1 stick) melted butter
Beat sweet potatoes, sugar, butter, milk, eggs, vanilla and salt in a large bowl until smooth.
Spoon potato mixture into a lightly greased 13 x 9 inch casserole/baking dish.
To make the topping, toss brown sugar, pecans and flour together. Add the melted butter and mix until incorporated. Sprinkle evenly over top of sweet potato mixture.
Bake at 350° for 40 to 45 minutes.
Recipe by
Awesome with Sprinkles
at https://www.awesomewithsprinkles.com/pecan-crusted-sweet-potato-bake/