Oreo Truffle Balls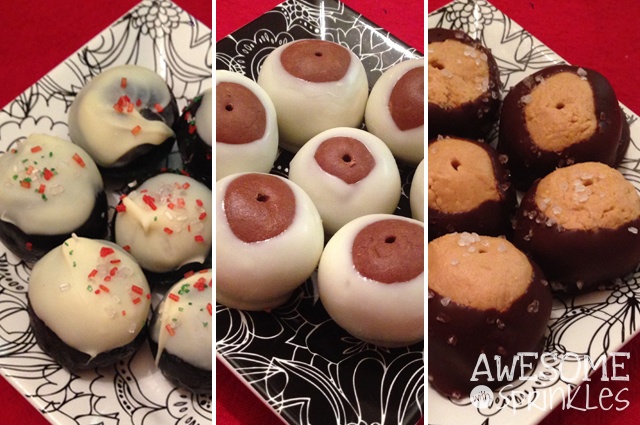 1 package of oreos
1 package of cream cheese
white chocolate (or chocolate of your preference)
Crush oreos in a food processor
Add cream cheese and blend until the mixture resembles cookie dough
Place dough in the fridge for 20 minutes
Roll into balls and place on wax paper.
Put balls back in the fridge and chill for an hour.
Once chilled and hardened, get your dipping chocolate ready.
Melt white chocolate in microwave safe bowl (or in double boiler)
Dip balls into white chocolate. You can drizzle the tops with chocolate or dip the entire ball to completely cover it.
Place back into the fridge to let the chocolate harden on the outside. Serve and enjoy!