Maple Whiskey Cookies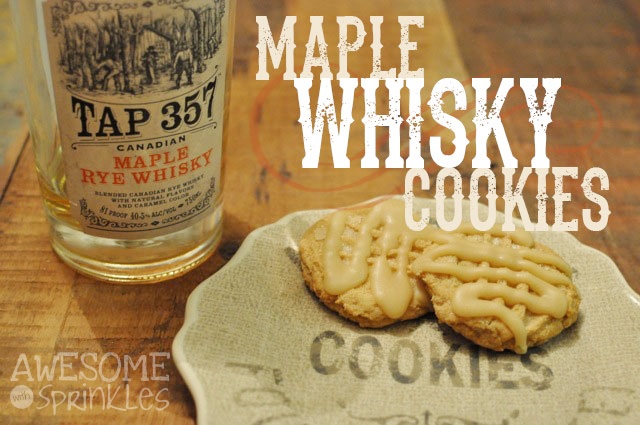 Serves:
about 3 dozen cookies.
½ cup butter, softened
1 cup packed dark brown sugar
1 egg
1 tbsp bourbon or whisky
1 tsp vanilla extract/maple flavoring
1¾ cup flour
½ tsp baking soda
¼ brown sugar
2 tbsp butter
½ tbsp whisky or bourbon
1 tbsp maple syrup
⅛ tsp salt
2 tbsp cream
1 cup powdered sugar
Preheat oven to 325º.
Beat butter and brown sugar together until light and fluffy.
Beat in egg. Add bourbon, vanilla.
Add in flour and baking soda.
Drop 1 tbsp balls onto baking sheet and flatten with fork or bottom of a cup.
Bake for 15-20 mins.
Melt butter, salt and brown sugar in small sauce pan.
Stir in maple syrup and bourbon.
Whisk in powdered sugar and cream until smooth.
Let cool to about room temperature but before glaze starts to harden.
Drizzle on top of cookies and allow to cool and harden.