Chocolate Coconut No-bake Cookies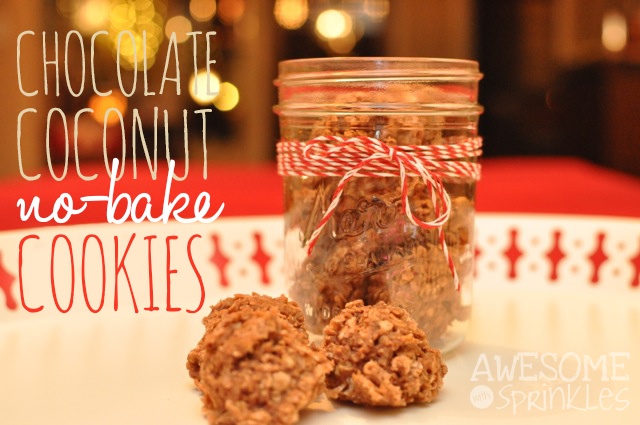 Serves:
Makes about 4 dozen cookies (depending on the size of the cookie)
2 cups sugar
¾ can evaporated milk
½ cup (1 stick) butter
1 12oz package of chocolate chips
1 cup marshmallows
1 cup coconut
4 cups quick cook oats
Mix oatmeal and coconut in a large bowl. Set aside.
Bring sugar, milk, and butter to a boil. Reduce heat.
Add chocolate chips and marshmallows. Stir until melted.
Pour over oatmeal and coconut.
Drop 1 tbsp balls onto wax paper and let cool.
Recipe by
Awesome with Sprinkles
at https://www.awesomewithsprinkles.com/chocolate-coconut-no-bake-cookies/