Everyone loves the taste of homemade desserts, but let's face it, sometimes ain't nobody got time for that! With the assistance of canned pumpkin purée and a boxed cake mix, this semi-homemade cobbler is quick and easy to whip up when you are strapped for time but still want a fresh baked dessert on the table.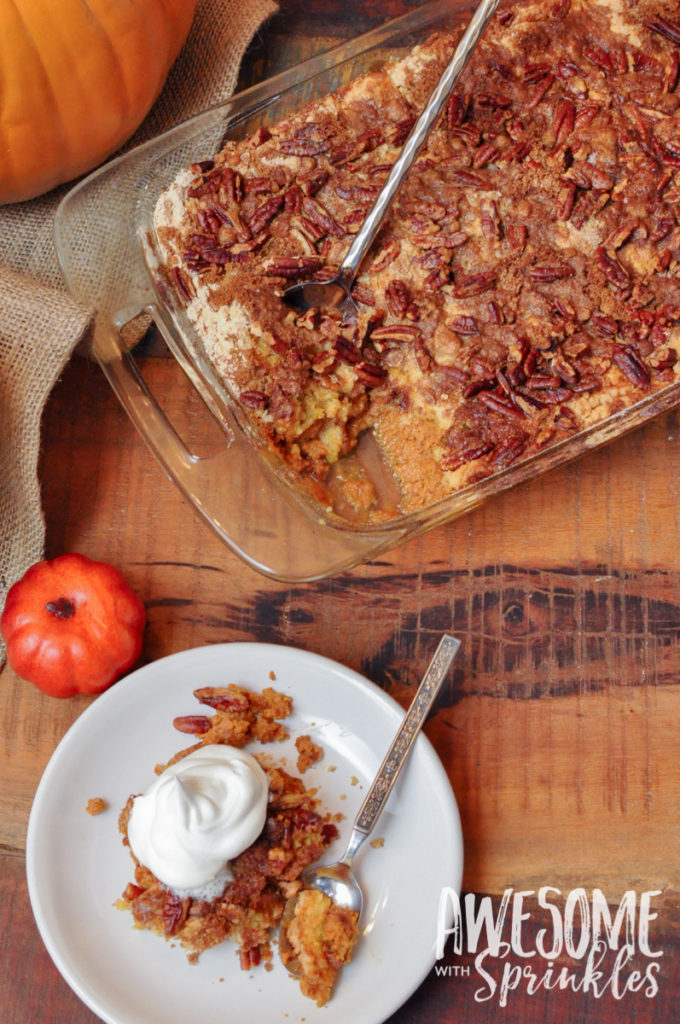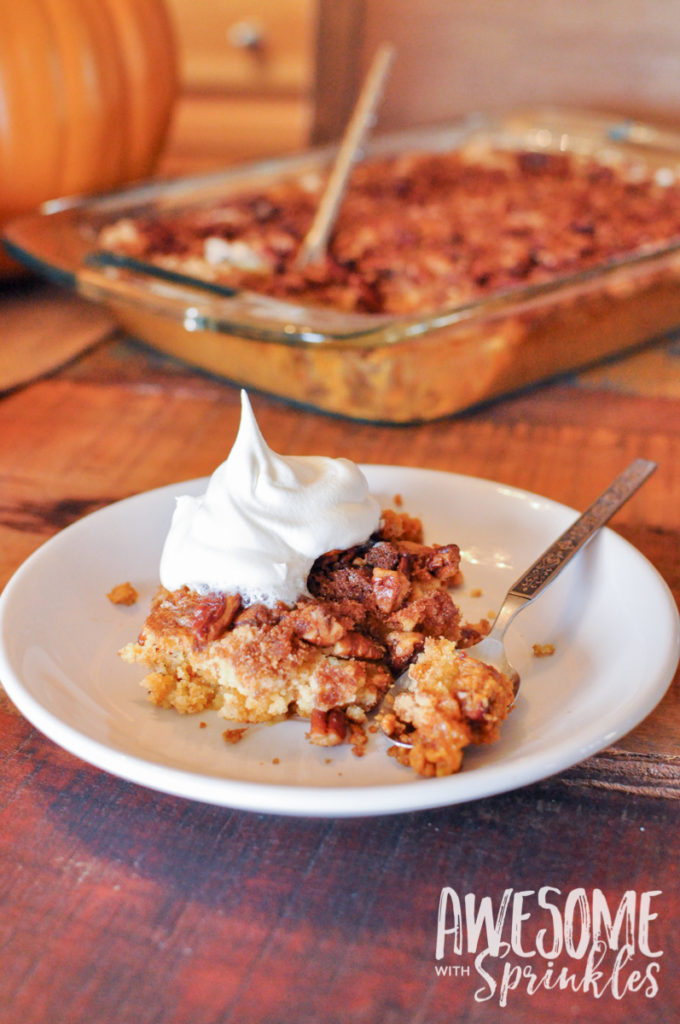 Inspired by one of my favorite Thanksgiving side dishes and one of my go-to summer cobbler recipes, I'm so pleased with how this turned out that, dare I say it, I might like this more than pumpkin pie (which is really saying something because that is pretty much my favorite fall dessert ever).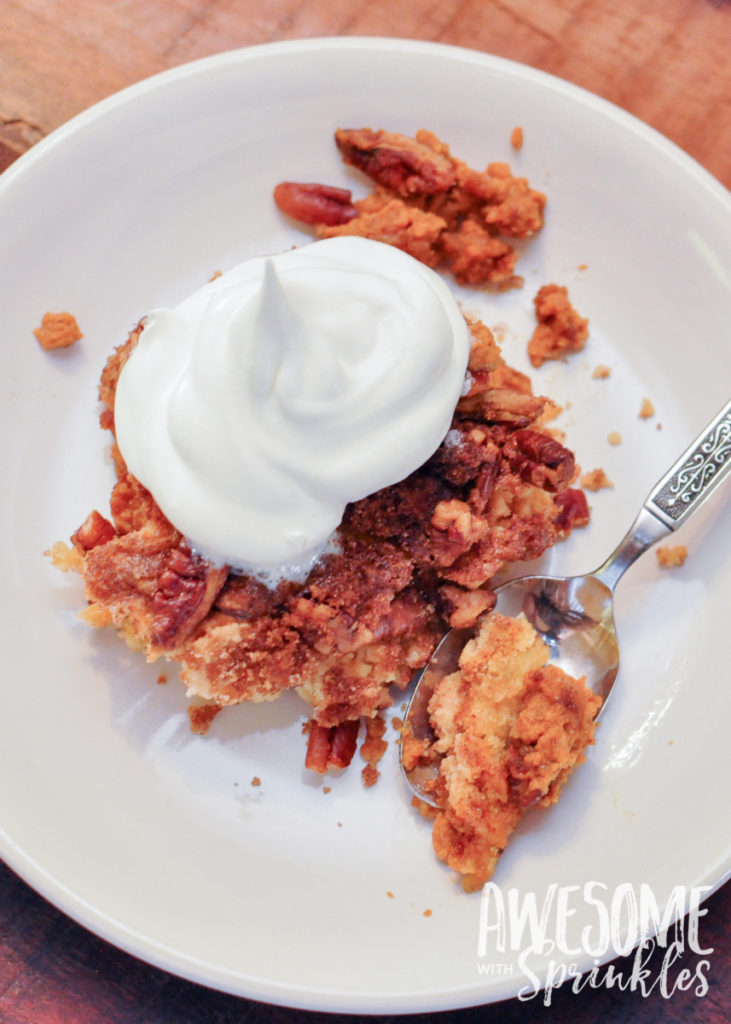 Just a few steps and you will be on your way to a warm, gooey, sweet dessert that is nothing short of melt in your mouth awesomeness. Easy peasy! Let's do it!
Bake it Step-by-step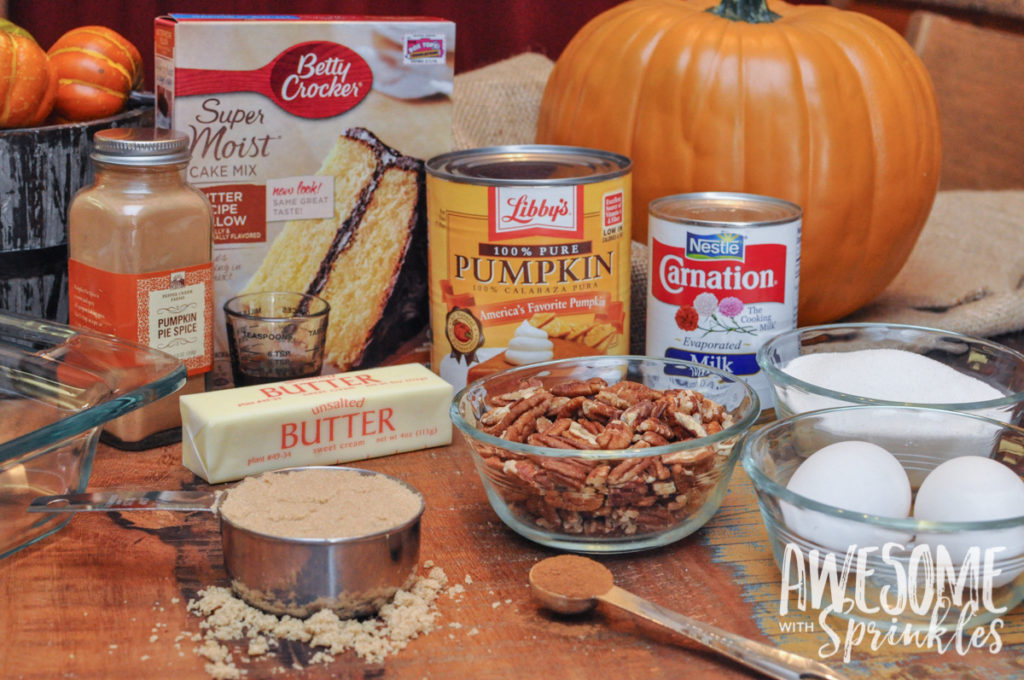 Gather your ingredients. Don your apron and prepare for awesomeness!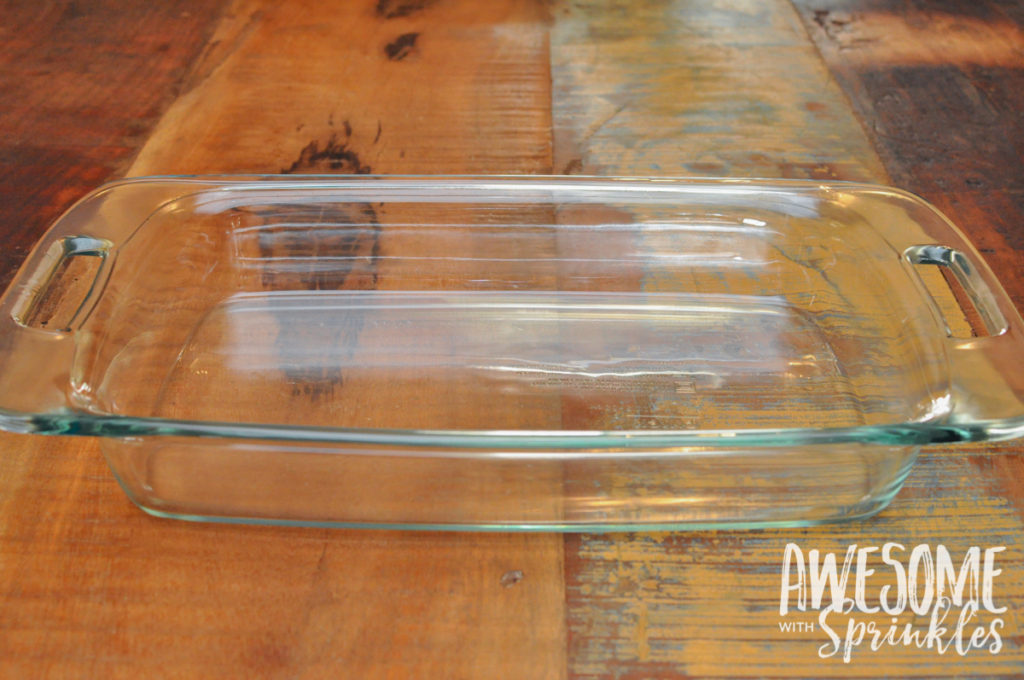 Preheat oven to 350º degrees and grab a 13×9 baking dish.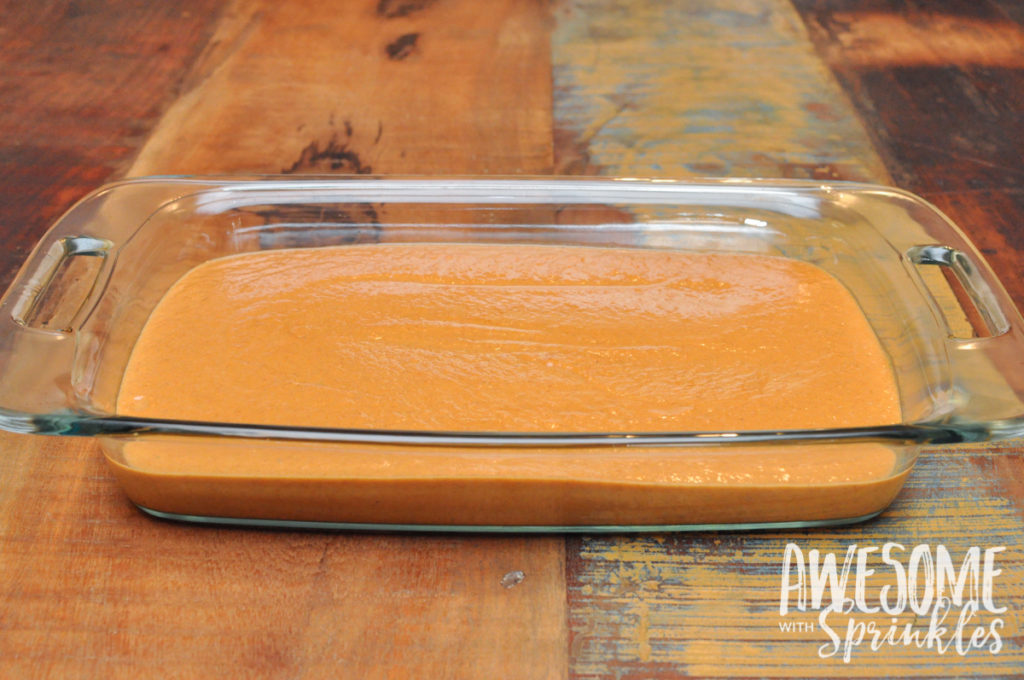 Mix together the pumpkin puree, condensed milk, eggs, vanilla, sugar, spices, and salt until smooth. Pour into baking dish.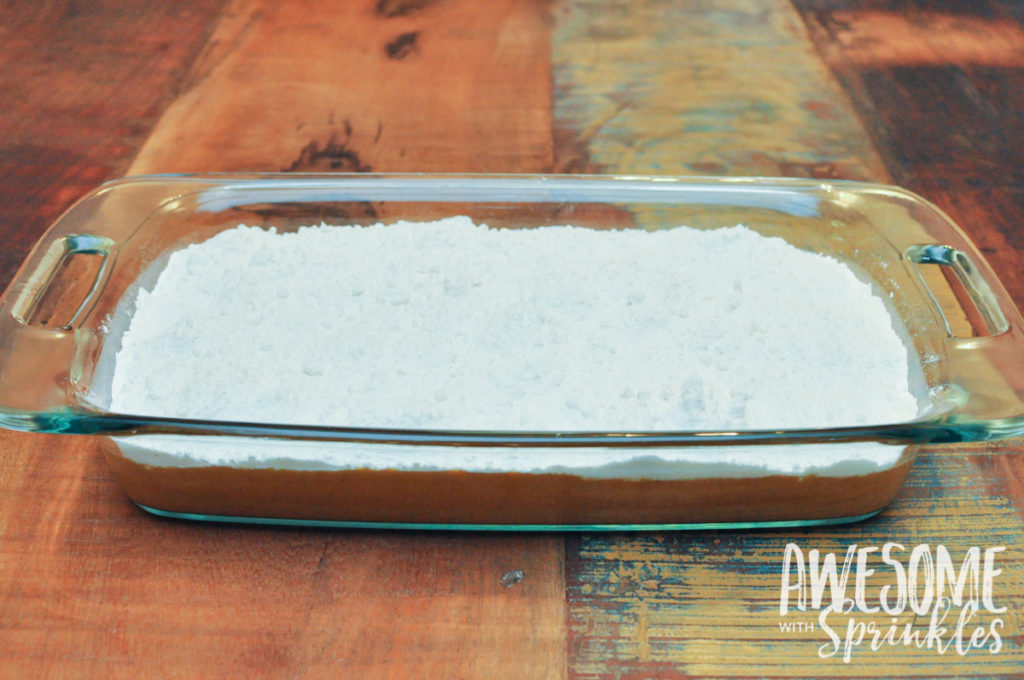 Sprinkle the boxed cake mix on top of pumpkin mix.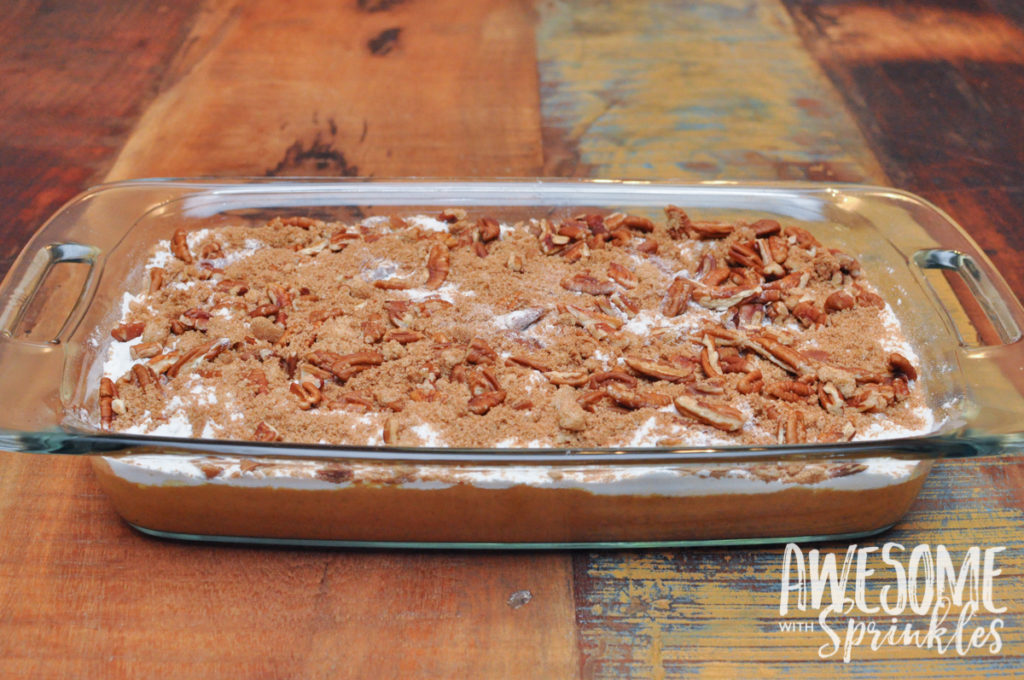 Toss together brown sugar and pecans. Sprinkle this on top of dish.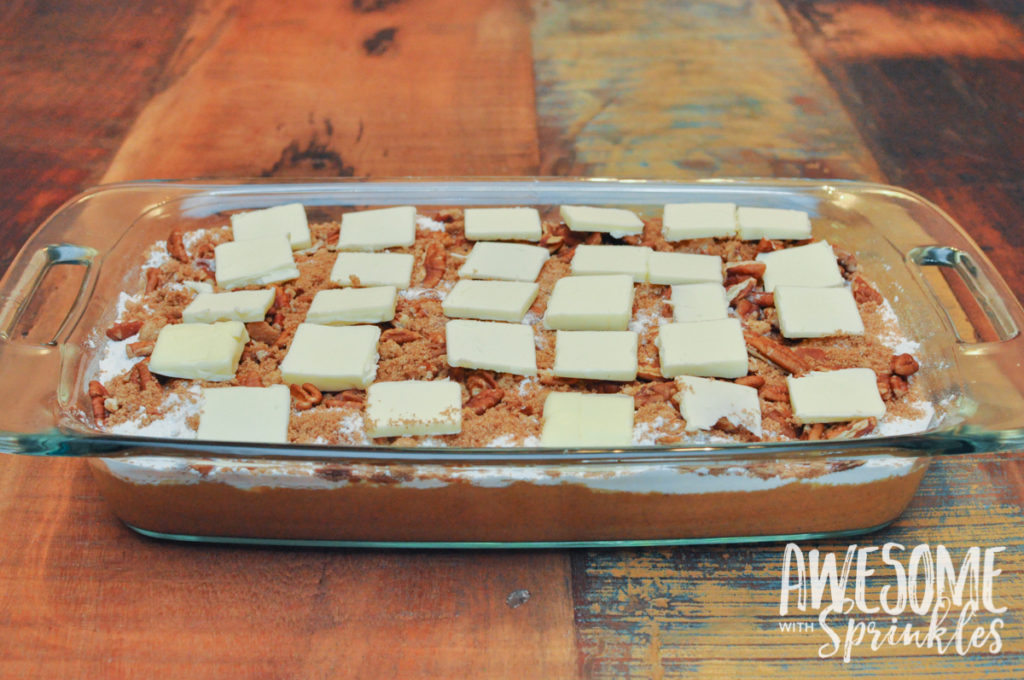 Cut the entire stick of cold butter into thin slices. (That's right. An entire stick of butter. Were you looking for healthy? Please! This is a holiday dish!) Place the slices across the top of the dish like so.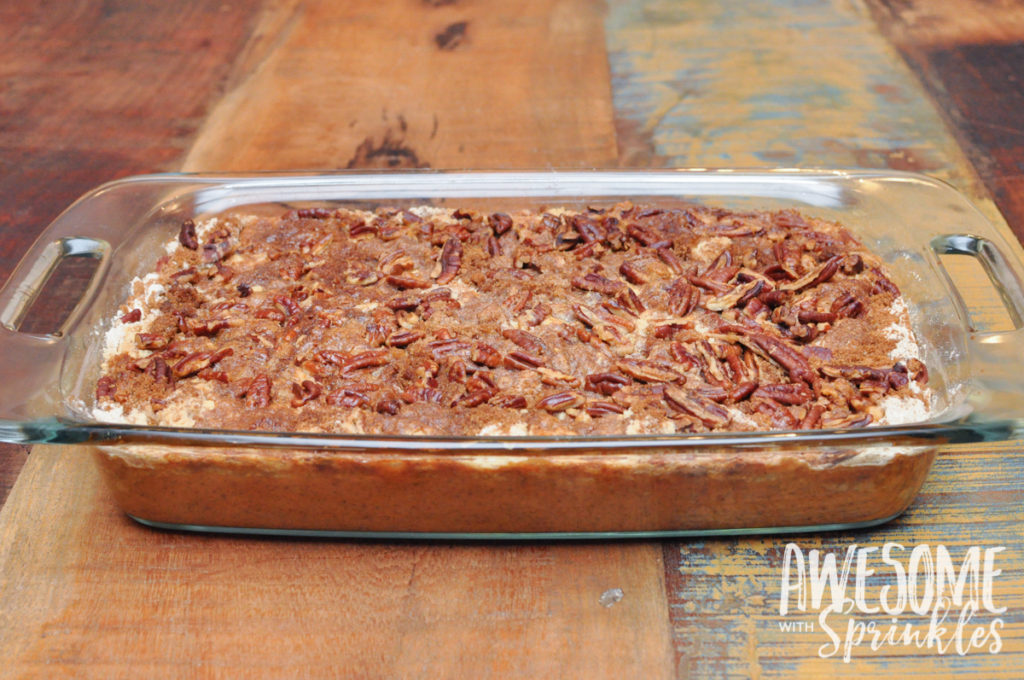 Bake for 45 mins – 1 hour or until the top starts to brown slightly and brown sugar melts a little to form a sugary, crunchy crust. Look at that beautiful crust.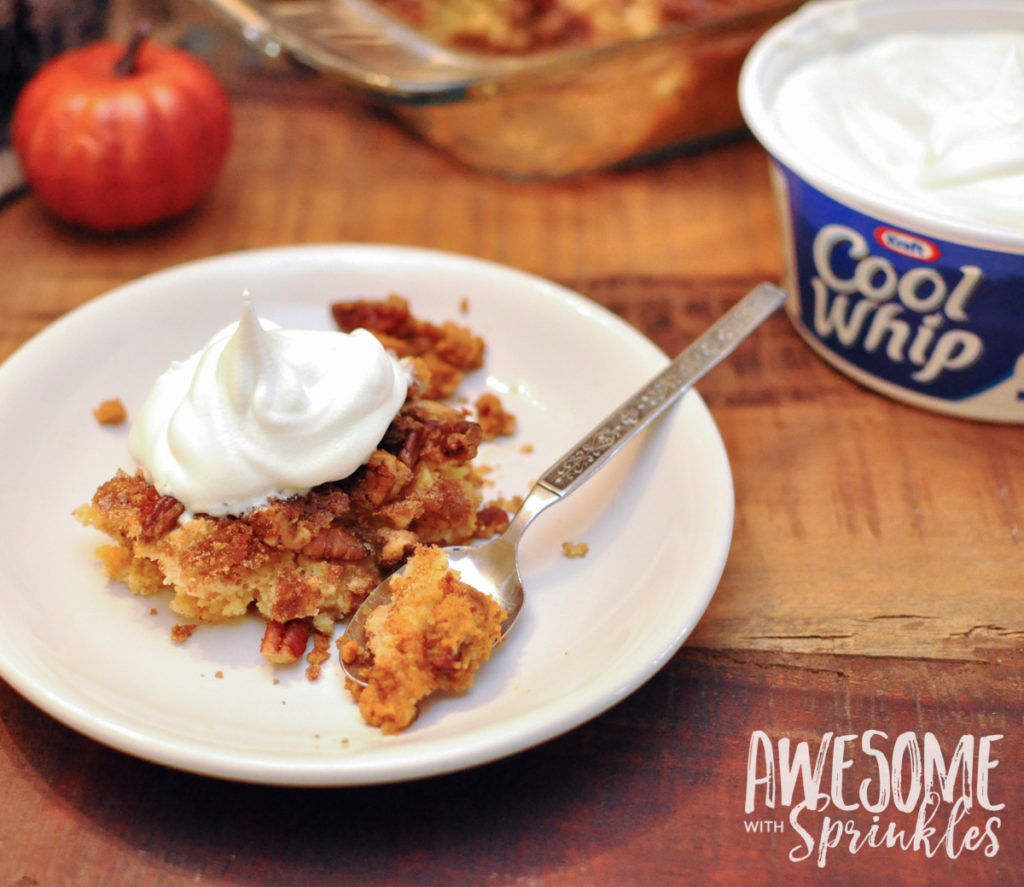 Remove from oven and let cool for about 10 mins. Serve warm, topped with CoolWhip (my fave) or whipped cream.
Classy Cobbler: If you want to get a little fancy-pantsy you can class it up a bit by baking this dish in single serving ramekins for a pretty presentation. Just drop the baking time down to 25-35 mins and you should be all set!
Pin for Later: